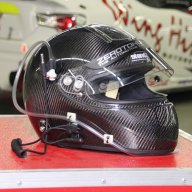 Jul 6, 2000
5,554
3,223
5,213
First impressions driving out of BMW Malaysia HQ, the 320i Sport felt surprisingly poised. Base model, excellent G20 platform, almost like a no frills, lite version of the 330i that rides superbly well on the new-ish township roads of Cyberjaya.
Drive
The 320i Sport runs on a pure mechanical suspension, conventional springs and hydraulic shocks, just like the more premium 330i, but standard issue ones, not M Sport beefed up units.
Ride wise, it felt plush especially when coupled with the robust G20 chassis, which immediately causes one to wonder if this is a better, daily 3 then the 330i, even with its power deficit considered. After all, they share the same creamy smooth ZF 8 speed automatic and B48 2L twin scroll turbo engine, but with a different state of tune. 330i M Sport 258hp vs 320i Sport 189hp.
However, it is not until we head out onto the MEX highway that the ride proved to be bittersweet. The 320i Sport felt busy on the less than perfect stretches, not harsh, just sensitive to the terrain it drives on, where it seem to bounce along with the undulations and has difficulty tracking the road ahead. At times, it gets a bit nervous should the going gets tough, such as on the steep windy hill roads after Ipoh towards Penang.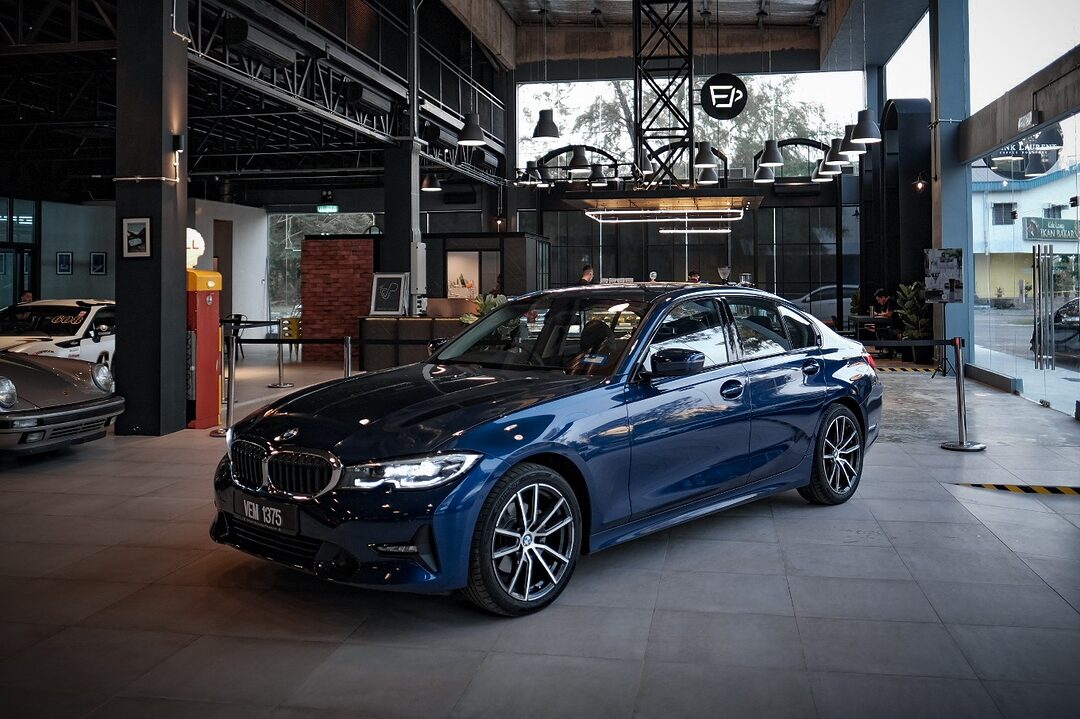 Photo and Venue by: Frank Laurent Coffee at Bespoke Motoring North (Sungai Petani)
Try not to expect 330i sports sedan handling here and you'll be be pleasantly surprised by its inborn fluidity and assurance. It has the athletic spirit, not so much the legs to keep up with the competitive arena. Our north bound highways are like an acid test for the 320i, as the roads seem to highlight its inherent shortcomings.
But just as long as surface conditions are right, it drives like a dream, feels right at home hovering past 180kmh, 8th gear. Nevertheless, general drive remains enjoyable in the urban at city speeds, in fact it's the best yet from a 3 series.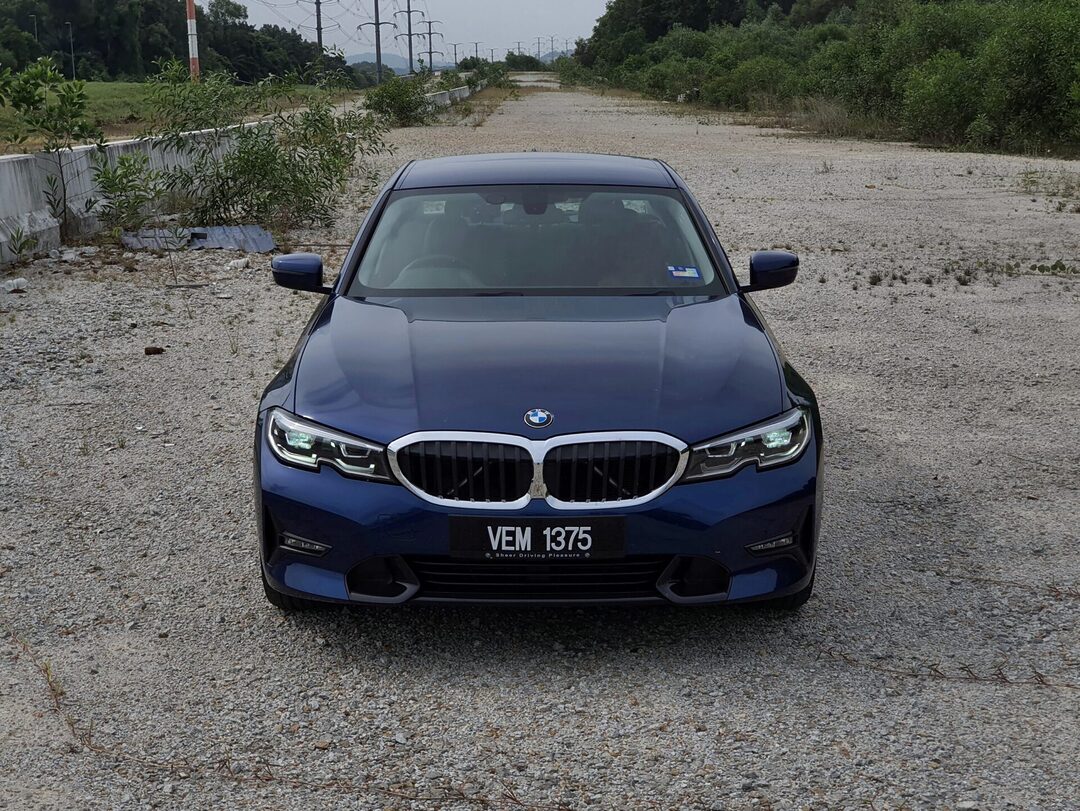 2020 BMW 320i Sport (G20)
7.1secs / 189hp / 280mm / 2L 4cyl twin scroll turbo / 8 speed automatic / 235kmh / 1,470kg / RM248K
Handling
However, it is not until we return from Penang to take on the familiar Karak - Genting Highlands strip that the 320i instantly reset my impressions of its handling. In a way, it indicated just how smooth the roads are of said route, which was a relief from the rather springy, northern escapade.
The climb from Karak toll to Genting peak was so smooth, that It'd freed the 320i from the duty of dealing with bumps and dips, which really demonstrated the supremacy of the new 3's G20 platform.
It felt very able, confident, like its limits are now super high as the chassis start to crave for more power. There is no drama here, just plenty of grip and stability. Manage cornering loads well, which one must do in this car and it will carve curves with almost zero roll whilst carrying plenty of pace and still remain positively planted.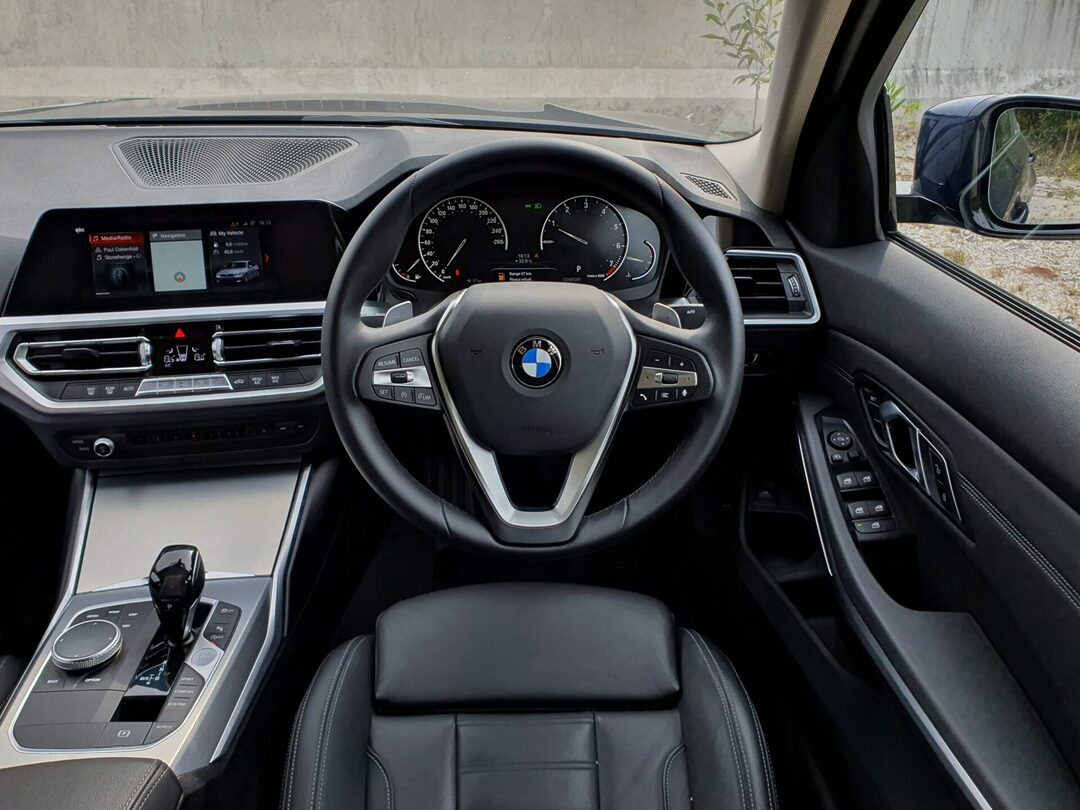 Steering
This 320i owes its overall driving pleasure to the brilliant steering. Sharp, fast and light are the keywords here, where navigating through the city is an enjoyment in itself. What the mind wants the car does and there's no learning curve. On mountain roads, it feels direct, precise and actually communicative, which helps the 320i secure its role as a driver's car.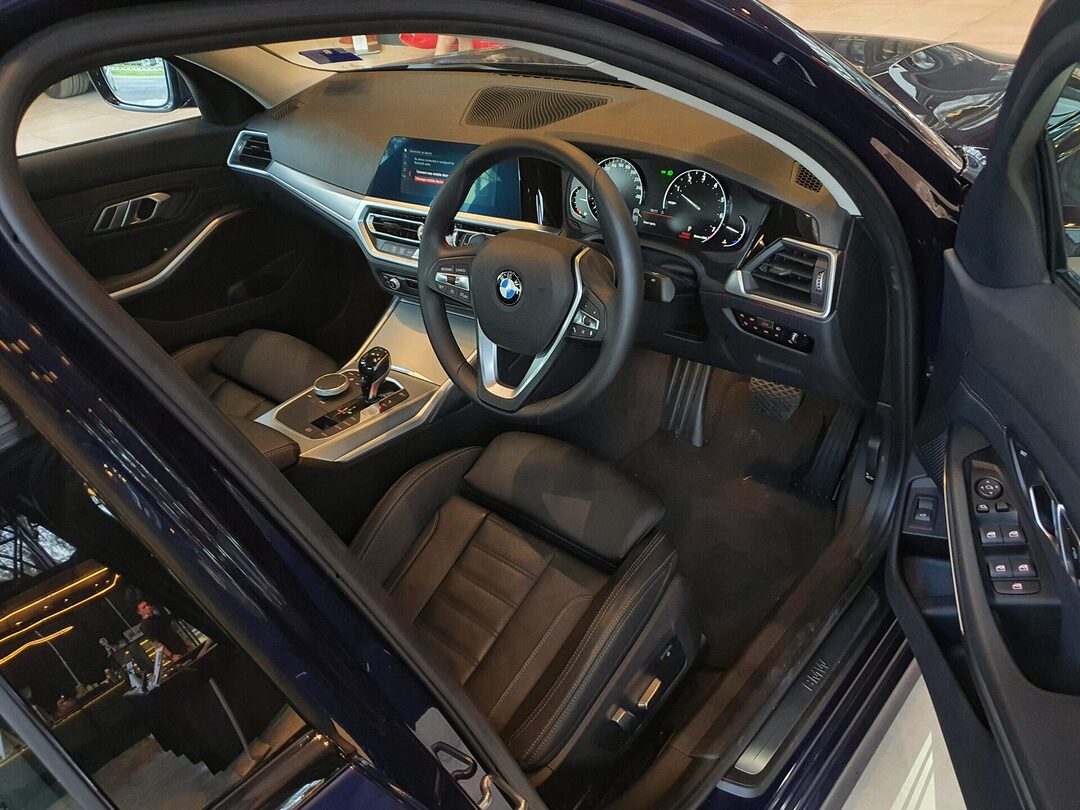 Cockpit
Still the most driver focused command center in class, with faultless ergonomics and offers a wide range of seating customization via electric seats and steering, both of which has long range of adjustability, more than enough to achieve that zero gravity posture, steering at close proximity when fully extended.
It doesn't get the glorious digital display like the 330i does, in this case the 320i feature a mostly analog unit, with conventional needles and markings. Nothing worth noting here except that it would have been better if it were even more minimalist.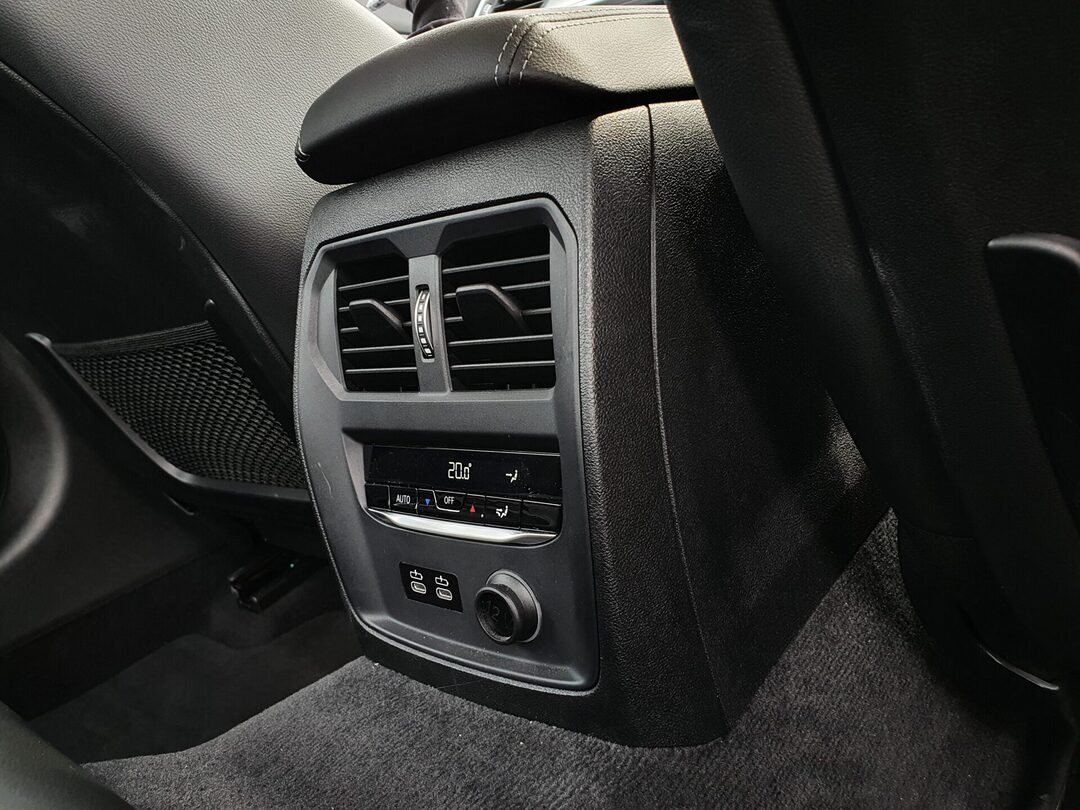 Interior
Nice place to be in, noteworthy build quality and good ergonomics. There's plenty of space and legroom for rear occupants as well, which is partially contributed by the G20's long wheelbase configuration. USB-C charging points for everyone, plus 2 in the rear near the air con vents.
Overall ambiance feels premium, tactical, with little frills and zero bling, except for the shiny metallic bits and the door handles which are nice. Other than that, there's little to shout about. The thick shift console and smoked knob still feels good and look futuristic.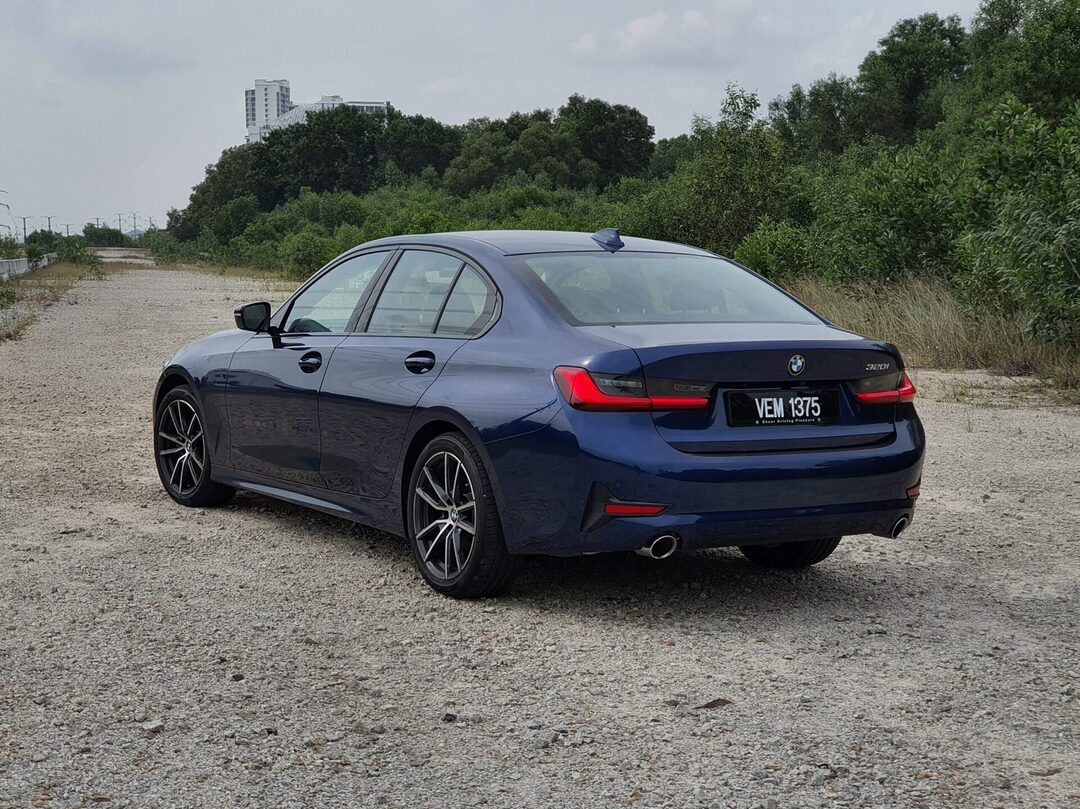 Exterior
2020 G20 body needs no introduction. It's hard not to like the bold new stance and glossy wet complexion. The 320i doesn't get M Sport body kit like meaner 330i sibling, but that hasn't diluted its good looks by much if at all. At least not in this dark Mediterranean Blue paint.
Bi LED adaptive headlights are standard in the 320i, the same ones in the 330i. While they look good daytime, it is at night that their power can truly be felt, where the projectors throw bright, perfectly leveled, uniform beams as far as the eye can see. It felt especially impressive during our 12am highway drive from Sungai Petani to Penang. To have headlights this good in a 320i gives it big brownie points.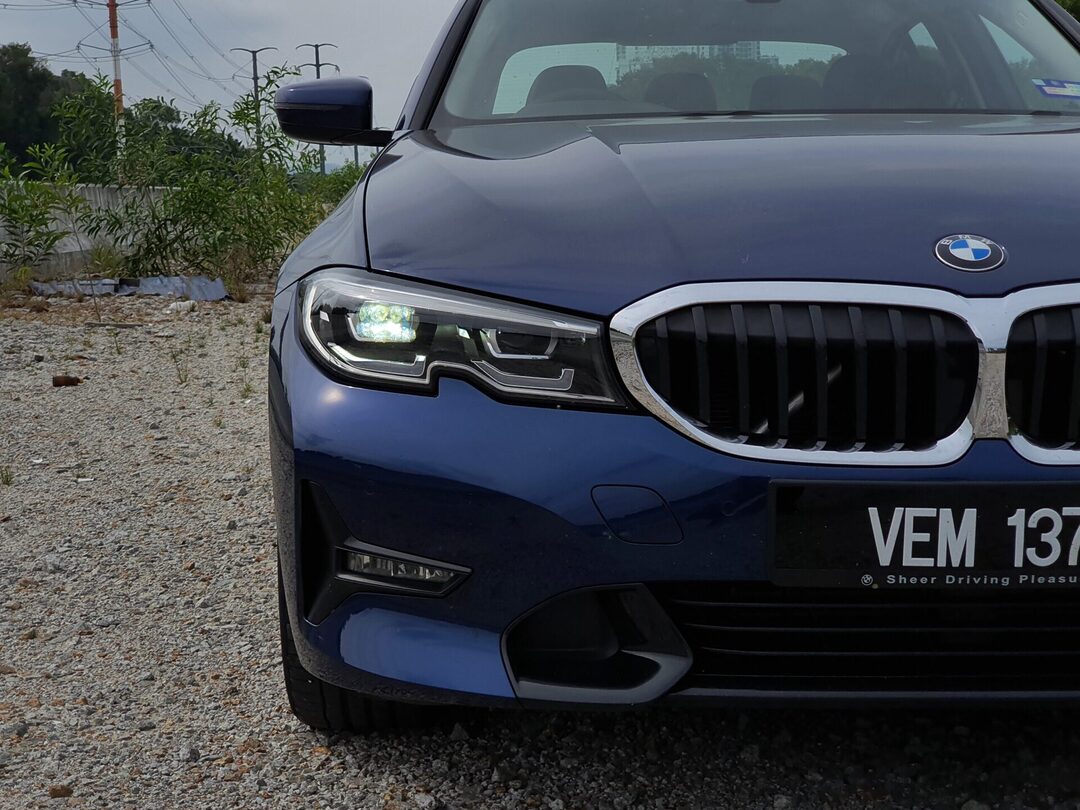 Tech
On the topic of headlights, they're probably the best piece of tech here. Inside, the 320i Sport gets a milder version of BMW Live Cockpit, the Plus, which explains the less exciting analog instrument cluster vs the 12.3 inch digital instrument panel from the 330i's BMW Live Cockpit Professional package. The central touchscreen display is also smaller at 8.8 inch.
The northern journey also allowed time to test its driving modes. Mainly Sport, Comfort and Eco Pro, although they've put the buttons in an awkward bottom corner of the shift console. Eco Pro was interesting as it allowed the car to glide on neutral when the throttle is released to prolong precious momentum. Sport makes the throttle and shifts snappier, but adds no further miracles as the 189hp B48 engine is already at its optimum.
Power
189hp may sound puny today but the 320i is far from just decent. This B48 2L twin scroll turbo is BMW's best 4 cylinder right now and the advantages are obvious. It feels effortless, supplies good torque from zero onwards, responsive always and never cease to impress, from a base model perspective. It loves to rev and RPMs easily sweep all the way to redline without hesitation.
It does run out of breath further up the rev range, and is especially noticeable during a continuous hill climb, ie Genting Highlands. But for 90% of the time there's plenty of go and throttle response for city sprints and highway overtaking.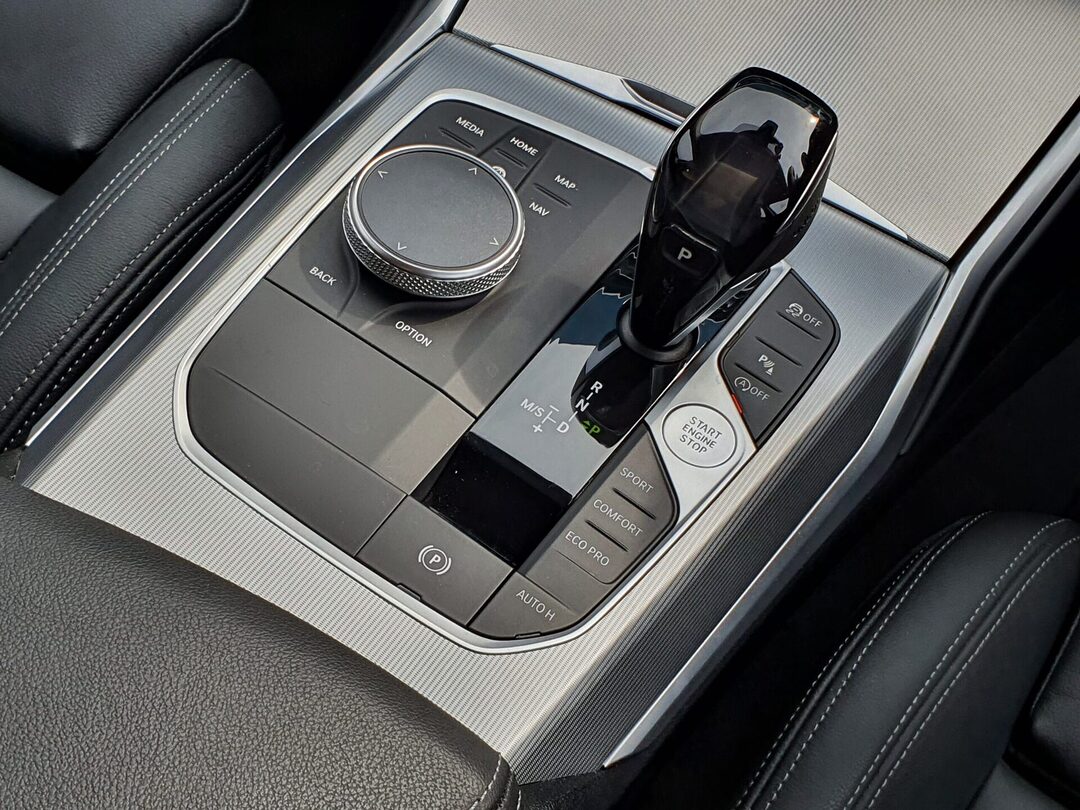 Transmission
When coupled with ZF's flawless autobox, the 320i Sport becomes a lot more rapid and less reliant on power figures. With 8 forward ratios, it feels more powerful than expected where acceleration is brisk and never found wanting.
It is the second most important component to the entire driving experience. Unexciting as all current BMW's transmissions are, it makes up with smoothness and intuition. Paddle shifters adds on to its overall dynamism as the flaps execute dependable and quick gear changes.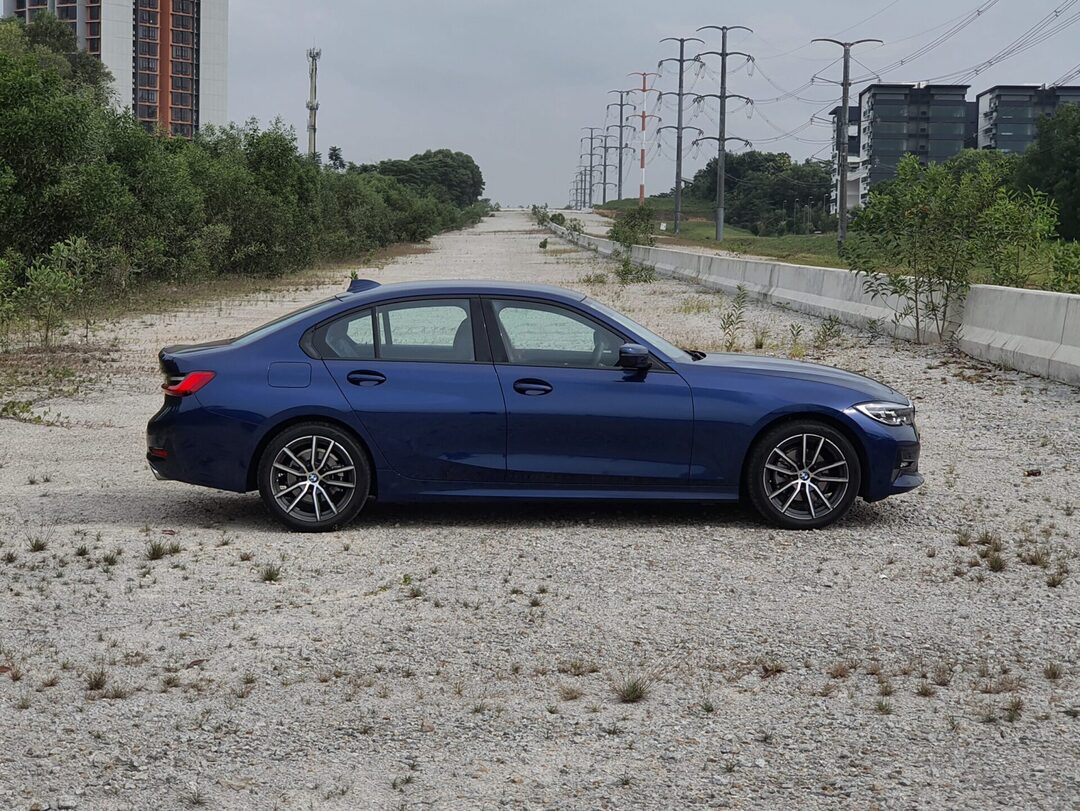 Desirability
The overall experience of the 320i feels premium via superior G20 platform, the strategic cockpit, brilliant engine, supreme 8 speed automatic, impressive LED headlights all contribute to make this entry 3 an irresistible package, even the weightless doors are especially satisfying to open or close.
Everything is awesome but the finer side of ride and handling which is a deal breaker for discerning drivers considering one as a budget 330i.
It is the Achilles' heel to an otherwise perfect 3 series. However, if you're not the demanding sort then all is good, plus there're always aftermarket solutions to improve this aspect, so not a problem there.
Likes:
New body, superb steering, good power
Dislikes:
Limited ride & handling, dull brakes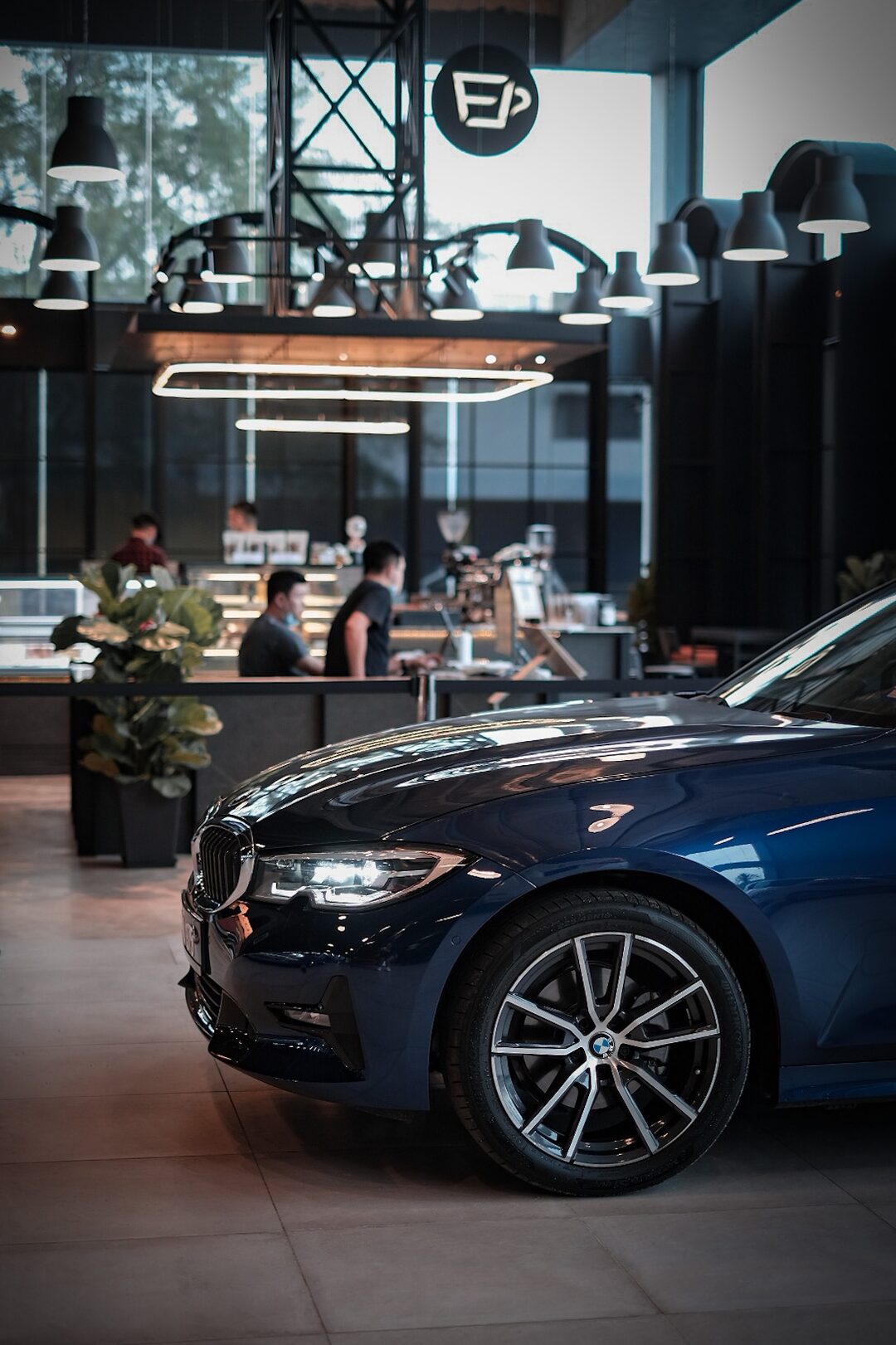 Photo and Venue by: Frank Laurent Coffee at Bespoke Motoring North (Sungai Petani)
Zerotohundred Rating
1 - Power 7/10
2 - Drive 7/10
3 - Handling 6/10
4 - Steering 8/10
5 - Transmission 7.5/10
6 - Cockpit 7.5/10
7 - Interior 7/10
8 - Exterior 7.5/10
9 - Tech 6/10
0 - Desirability 7.5/10
Total:
71/100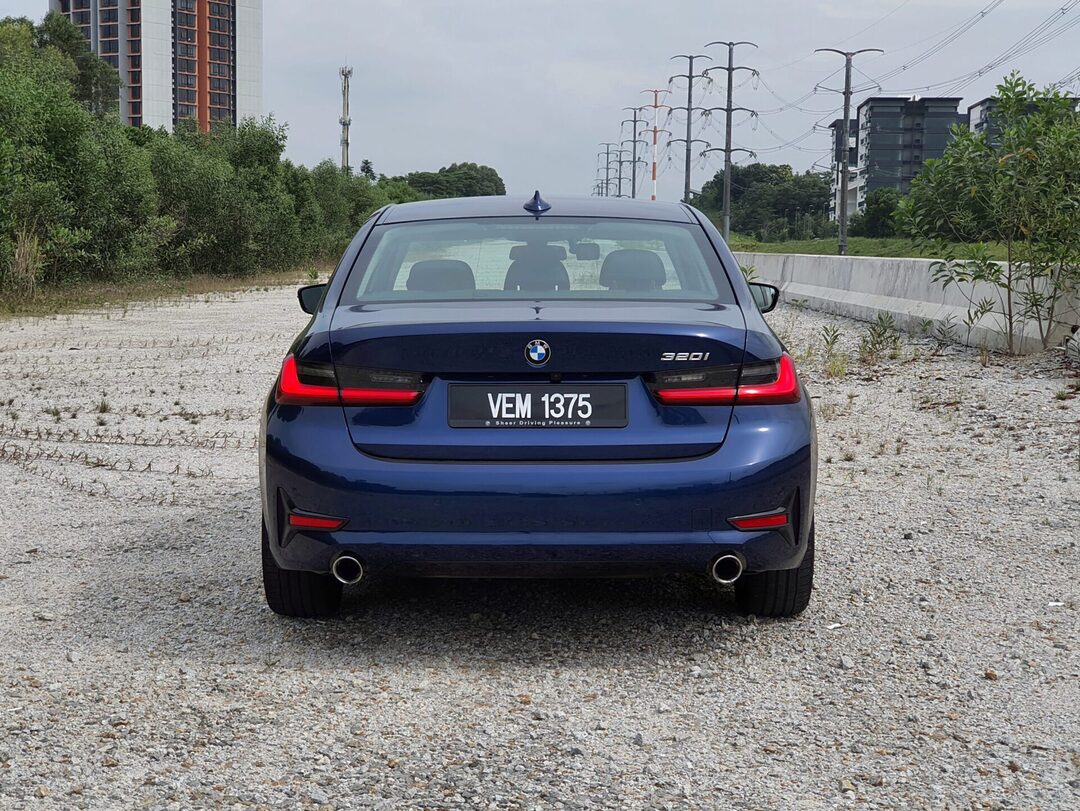 Last edited: