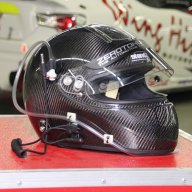 Jul 6, 2000
5,554
3,223
5,213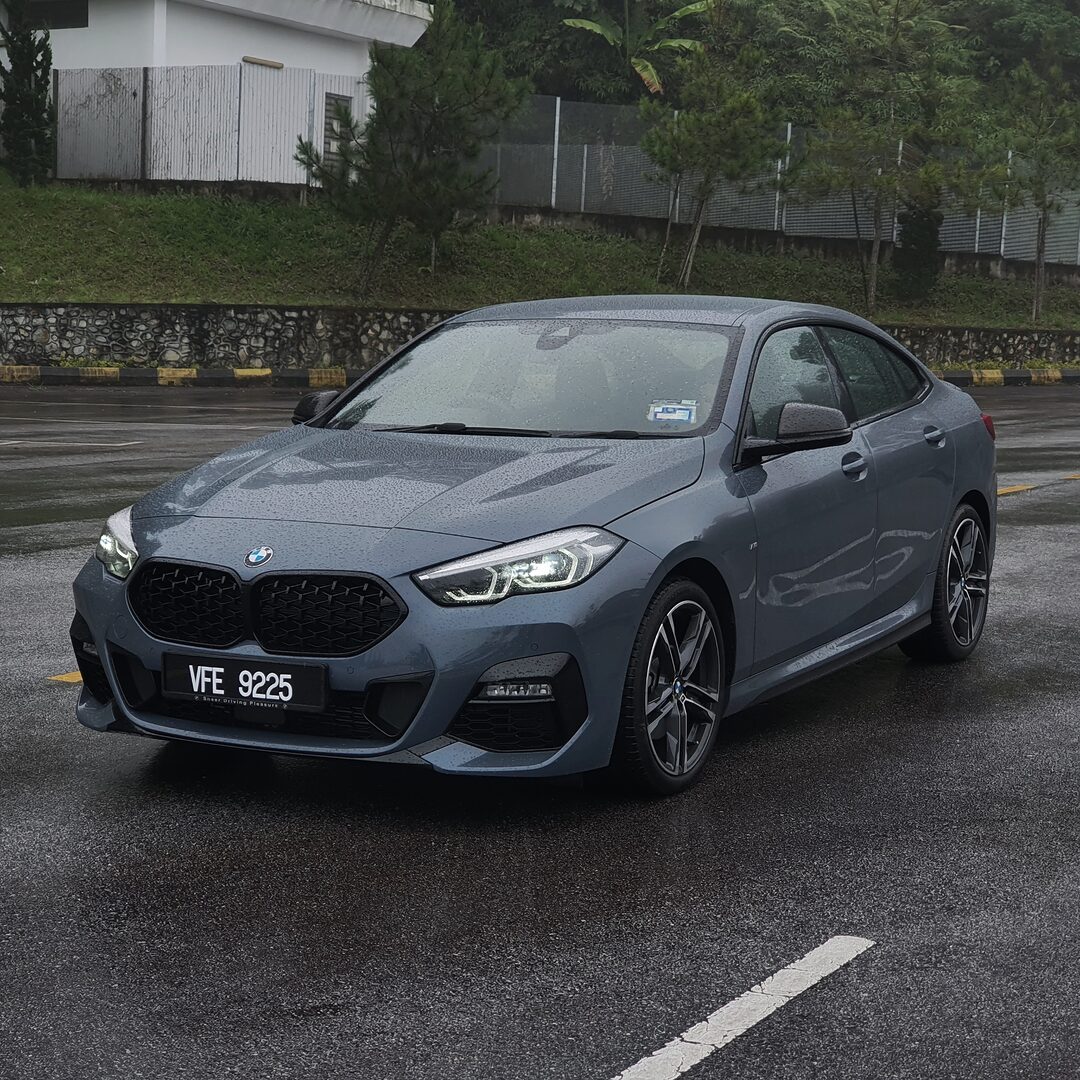 The 218i at first sight looks like a teenage mutant ninja photoshop of a Bimmer orgy. There's something for everyone. Coupe rear, hot hatch front and Gran Turismo side.
People either love it or hate it. It's not a perfect 10 for sure but not that bad in reality. Quite okay looking if you would give it a chance, take a few days to see beauty in the beast. Especially in this Nardo Grey / Grigio Telesto looking paint, with the M Performance add ons.
2021 F44 BMW 218i Gran Coupe M Sport + M Performance parts
8.7 sec / 140ps / 220nm / 1.5L 3 cylinder turbo / 7 speed wet DCT / FWD / 213kmh / RM211,367 CKD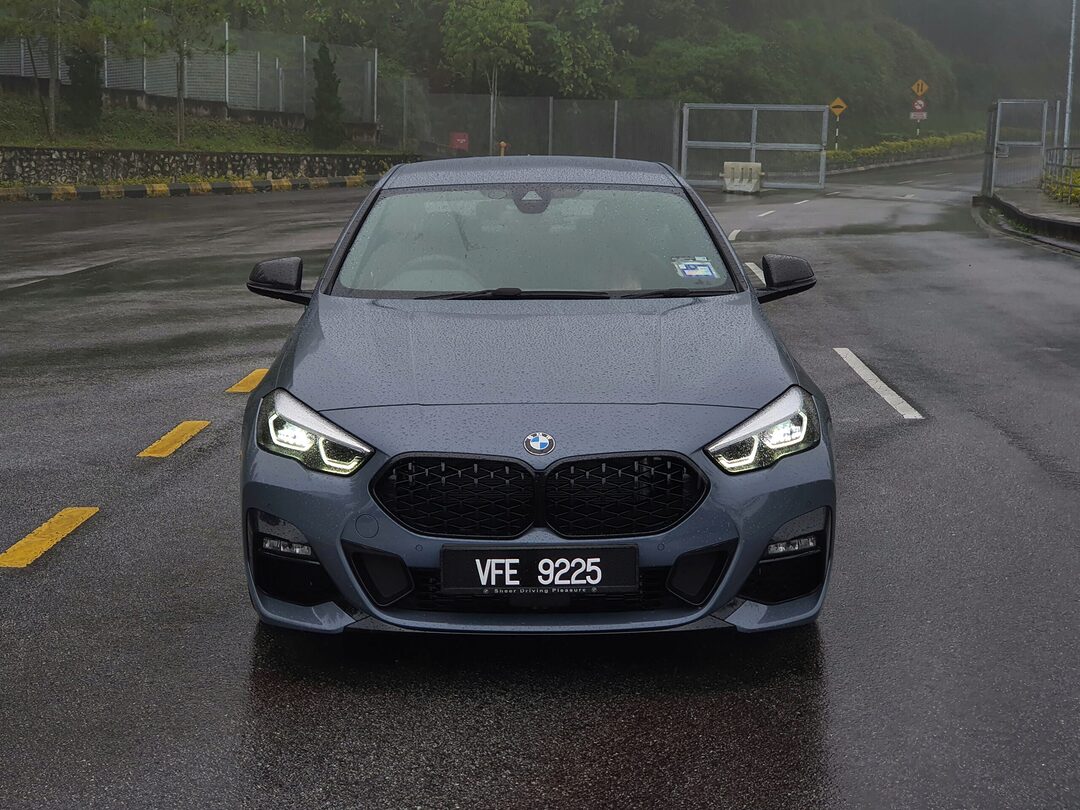 Power
The B38 1.5L 3 cylinder turbo is always on your side. It gives more than you think it should and is exceptionally responsive when matched with the wet 7 DCT.
While driving, some pre planning is required to get the most of the tiny B38 engine. Such as to pre-floor the throttle when overtaking or driving out a busy junction. It gets the 3 cylinder turbo pumping quicker.
Drive
Has qualities of a driver's car, like seriously. Ride feels firm, well tuned, positive, sporty. It is light on the feet, tip toes on the road, robust like an actual sports suspension. Has dynamics of a hot hatch, with a tail to cut the spice.
Steering is the highlight. Well weighted, sharp, precise, responsive and un-FWD-like if it makes any sense. Wheel is physically a bit thick girth wise but still the cherry on top of a brilliant compact 4 door sedan.
NVH wise, outside sound intrusion is noticeable, but it's not necessarily badly built. Could be the frameless doors letting some of the sound in. Mostly close proximity audible noise that are transferred. Highway wind noise is there but would consider it well contained. Still a worthy tradeoff for sexy frameless windows.
Also solid body, zero shake, no harshness, which is a given these days, so it's nice to see it applied in the more affordable 4 door BMs, it just ups the driving experience further, feels more well built knowing there's no twisting, squeaking or potential rattling. Not to mention only a rigid body can offer a consistent base for an ideal ride and handling.
Engine squirms like a pee on a cold night during start stop moments although the 3 cylinder quirk pretty much ends there.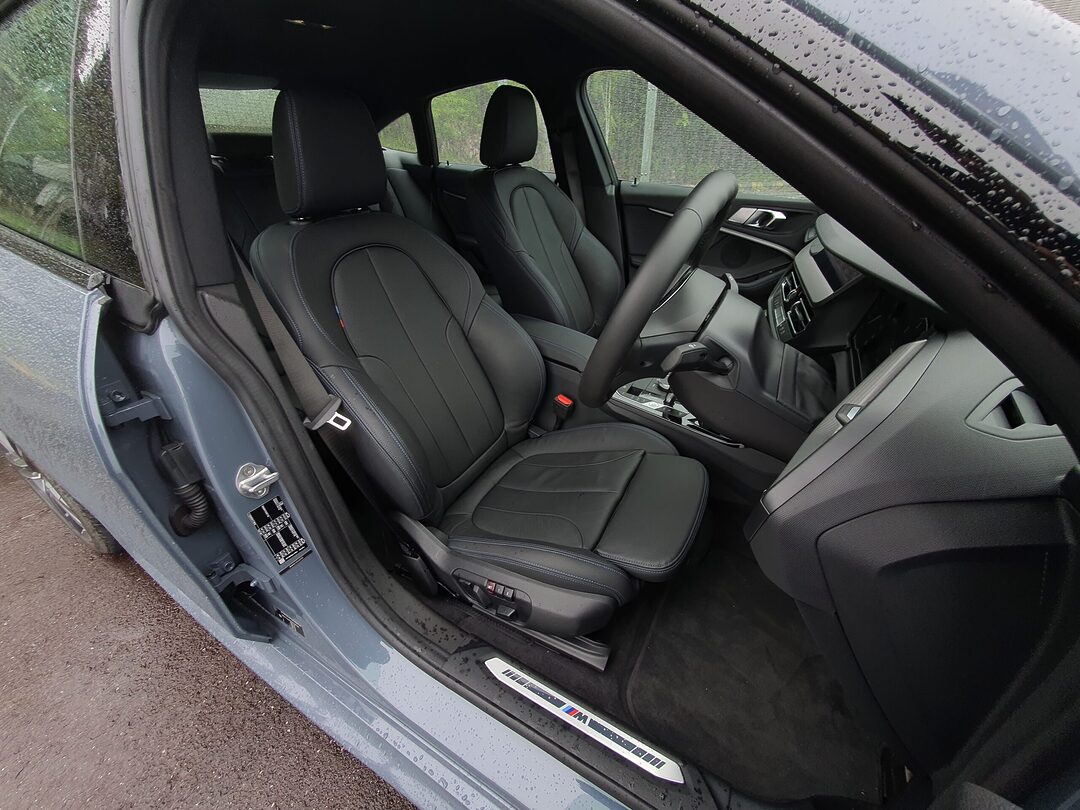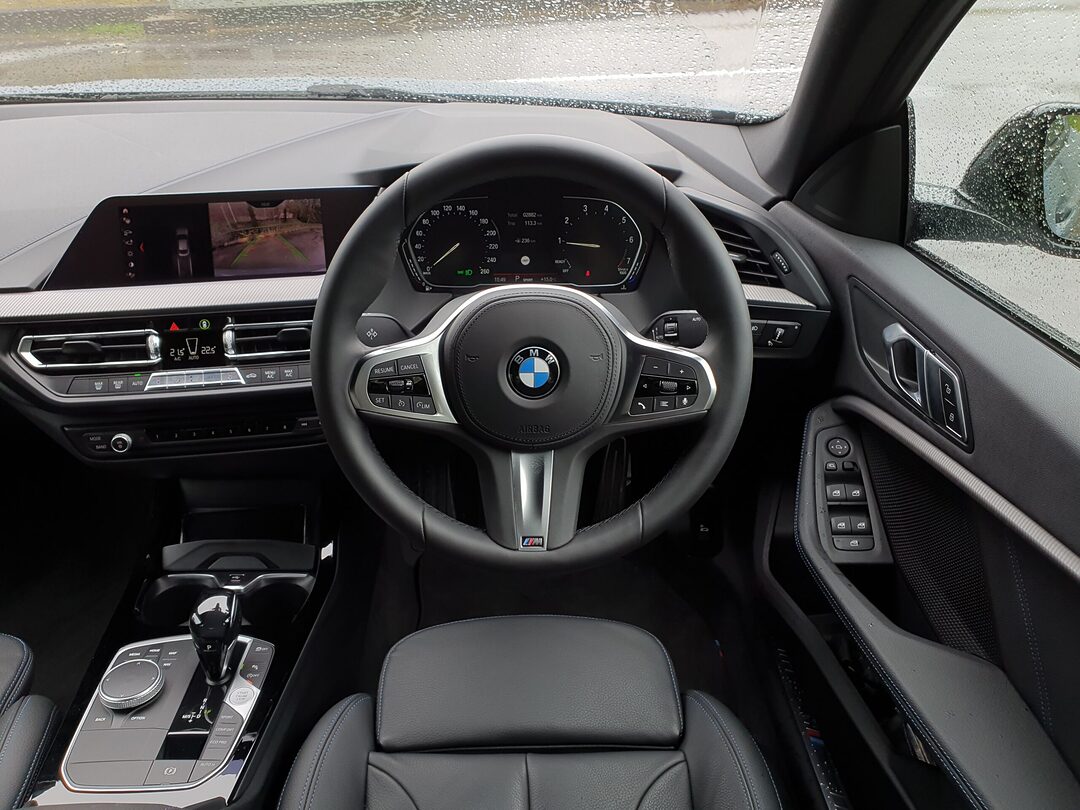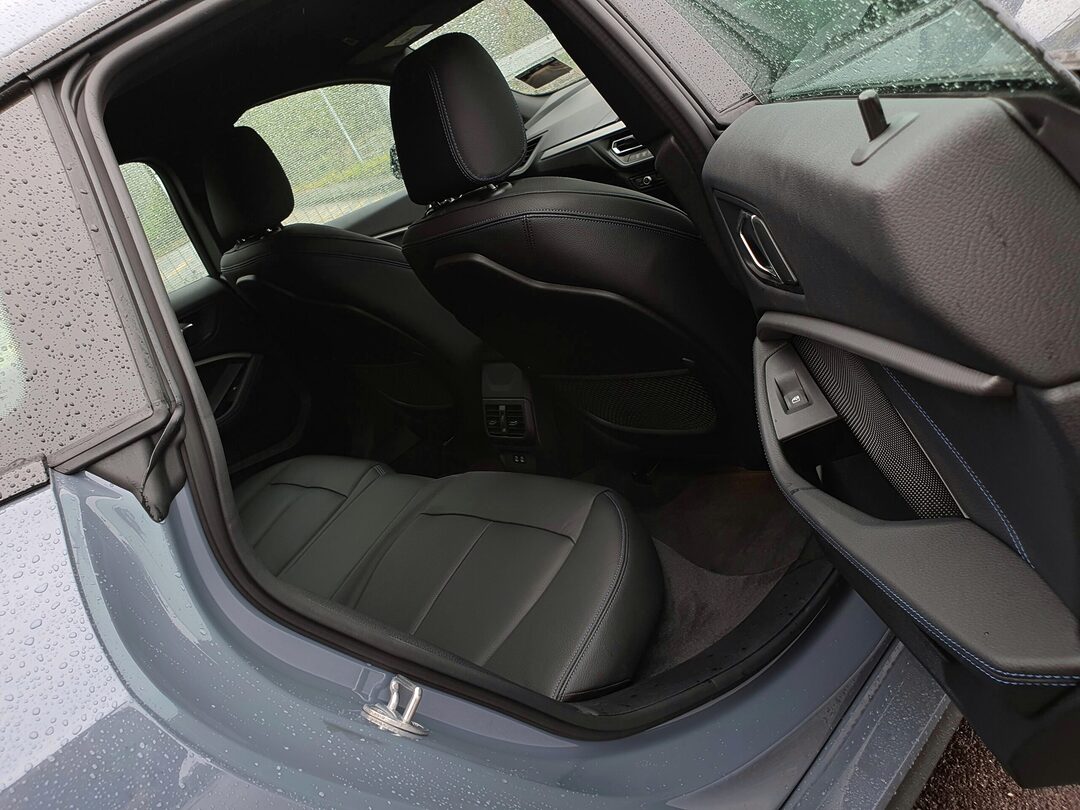 Inside
Cockpit is better than you'd expect from a compact BM. Almost seem like bigger brother G20 3 on a budget yet still feels like a bonus in here. Black roofliner completes the sporty theme. Framless doors adds to the exclusivity.
There's nothing basic about the 218i, more importantly its got a brilliant M Sport steering, grips really nicely, more than enough tilt and telescopic range to pair a perfect seating with the very decent seats, both electric and lotsa adjustments as well. Zero gravity approved.
There are no shift paddles sadly, which would have spiced things up further especially being a DCT. The good news is it seems to do just fine without, coasts well in normal mode, knows when to shift in sports mode and generally quite intuitive. Shift knob has sequential mode if you want to diy.
Verdict
A brilliant starter BMW 4 door, sporty for real and fits most needs, only if you can accept the look.
Not known for power. But always brisk, agile, glides through the city like a champ, For driving enjoyment, the 218i tick the right boxes.
Overall a positive car to drive. Recommended as a sporty daily.
Nice price, made possible by CKD status, which poses good value. Also, commendable overall build quality from the Kulim BMW plant, virtually indistinguishable difference from it would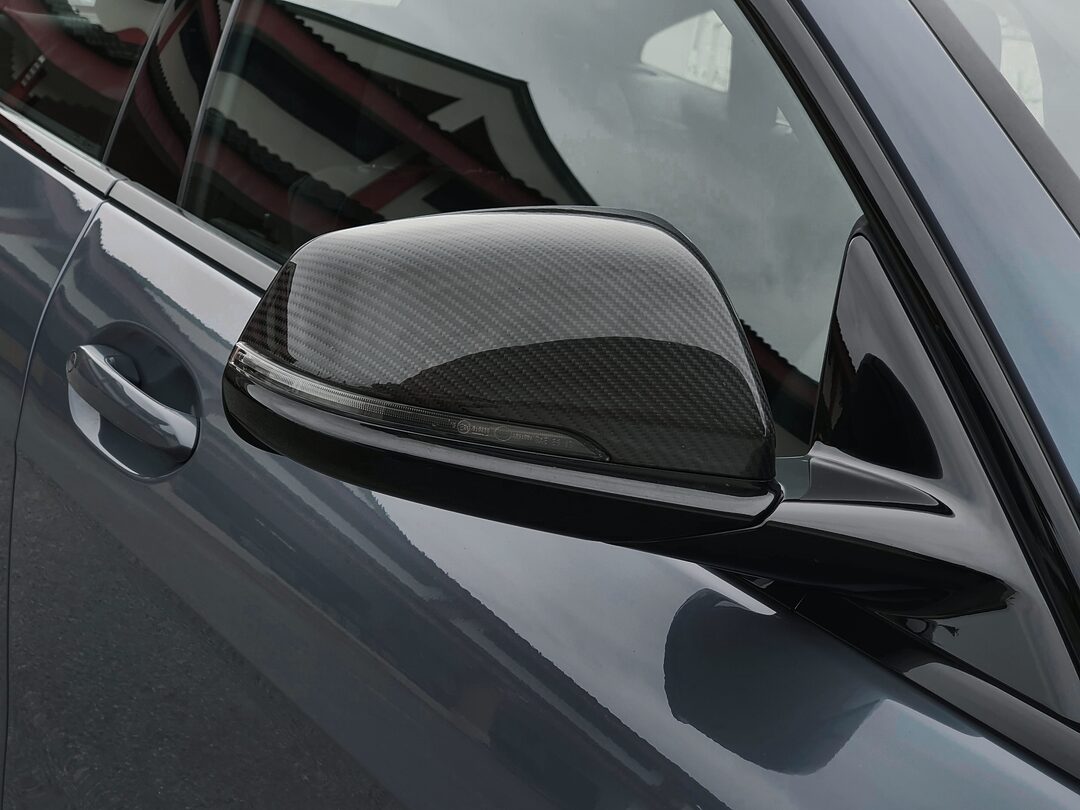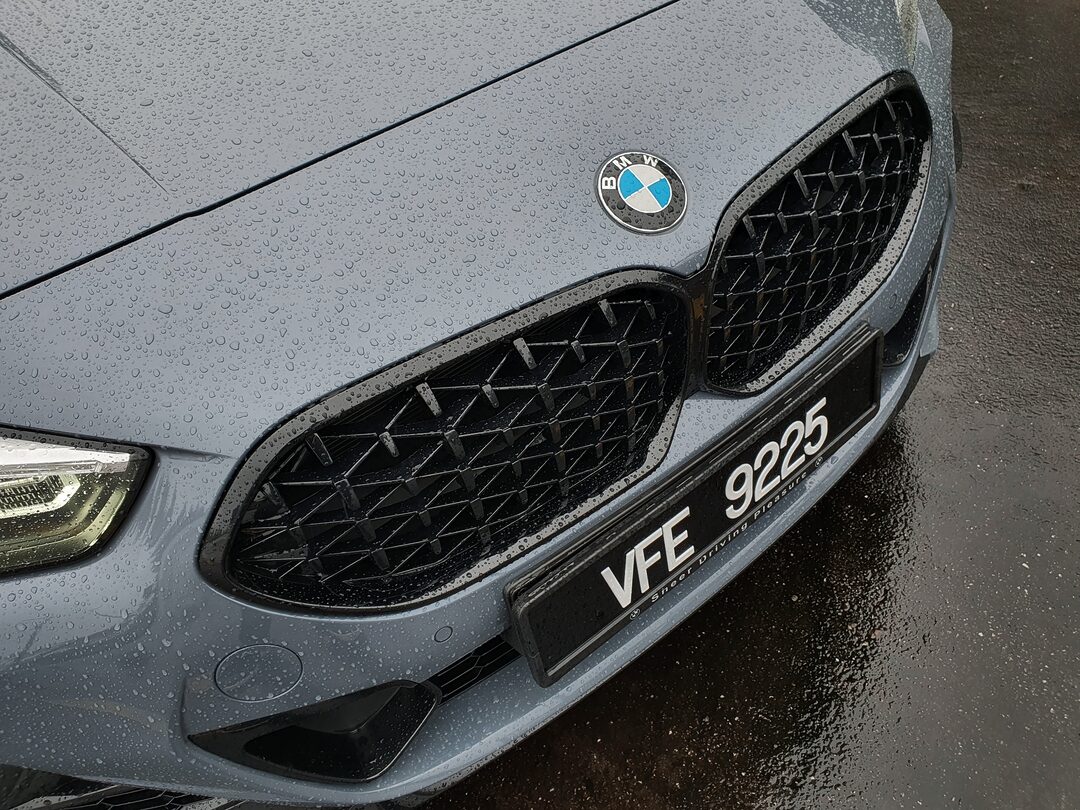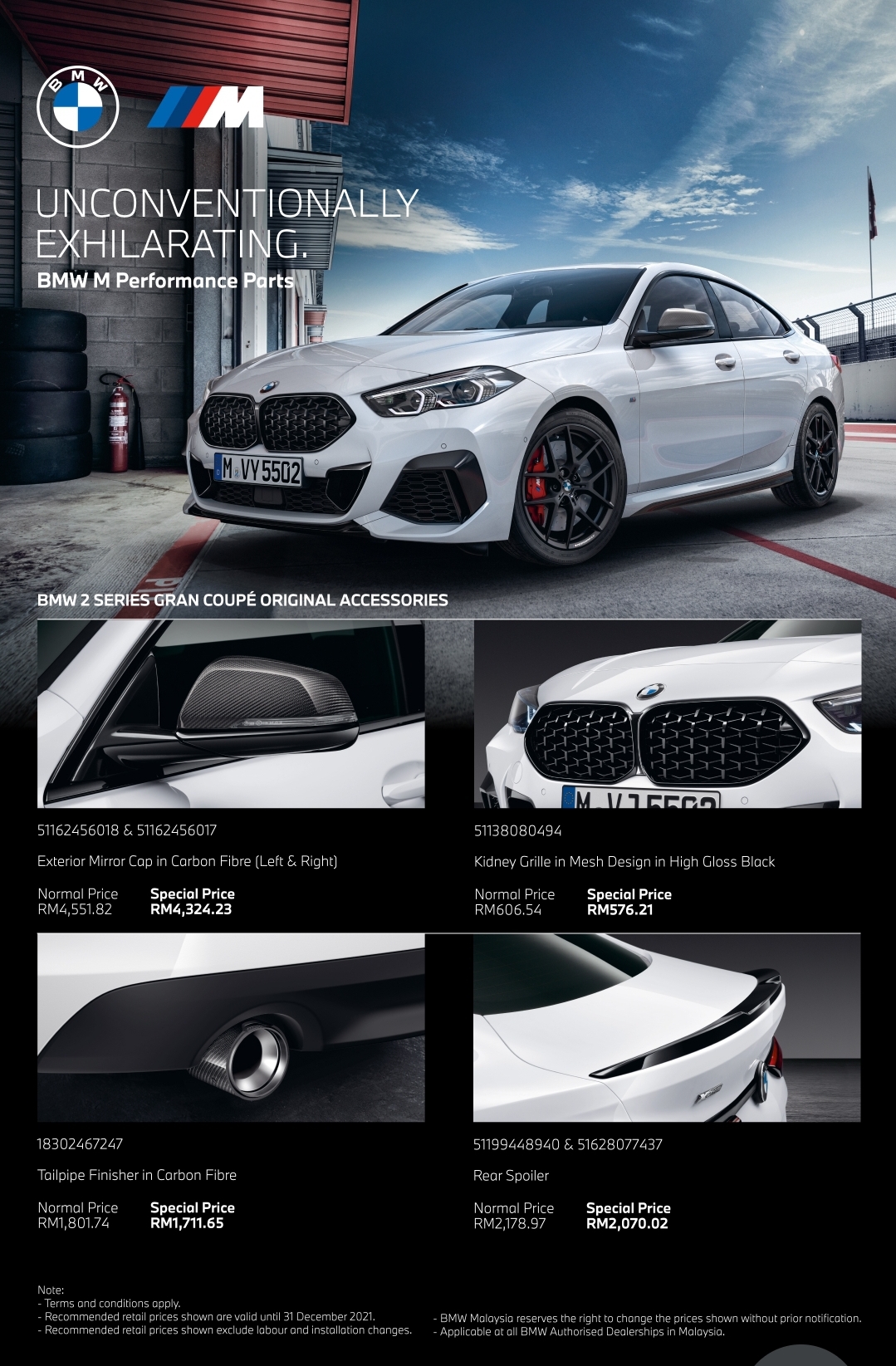 Last edited: