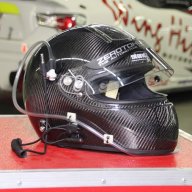 Jul 6, 2000
5,561
3,229
5,213
When on the move, it posses an overall large sized, luxury executive aura like that of the current 5 series or E class. The ES250 Sport feels larger around the bends, car parks, probably because it's a little less agile than the more dynamic, RWD configured Germans.
Still, in almost any terrain, the Lexus manages to deliver an equally polished driving experience even with its all-mechanical suspension, matched with a modern rigid platform. This F Sport model runs on Lexus' performance dampers and gets improved handling with a physical cross brace to further reinforce its rear end.
Lexus ES250 F Sport
9.1 sec / 204hp / 247nm / 2.5L NA 4 cylinder / 210kmh / 8 speed automatic / RM345,134
This is the ES250's top of the range F Sport model painted in Nova Glass Flake, one or the 2 F exclusive colours, the other being Heat Blue Contrast Layering.
As the boss of the ES250 line, it features super slim 3 beam led headlights with drl. These lights need no introduction, they are pretty as they effective. There's also the smoked taillights and F Sport specific front with the graphite finished interlocking mesh grille and smoked chrome trims. No complete bumper change here, no other aero bits either except for a rear bootlid spoiler. Still has quite an intimidating presence thus far, especially with the black 19" wheels. (235/40)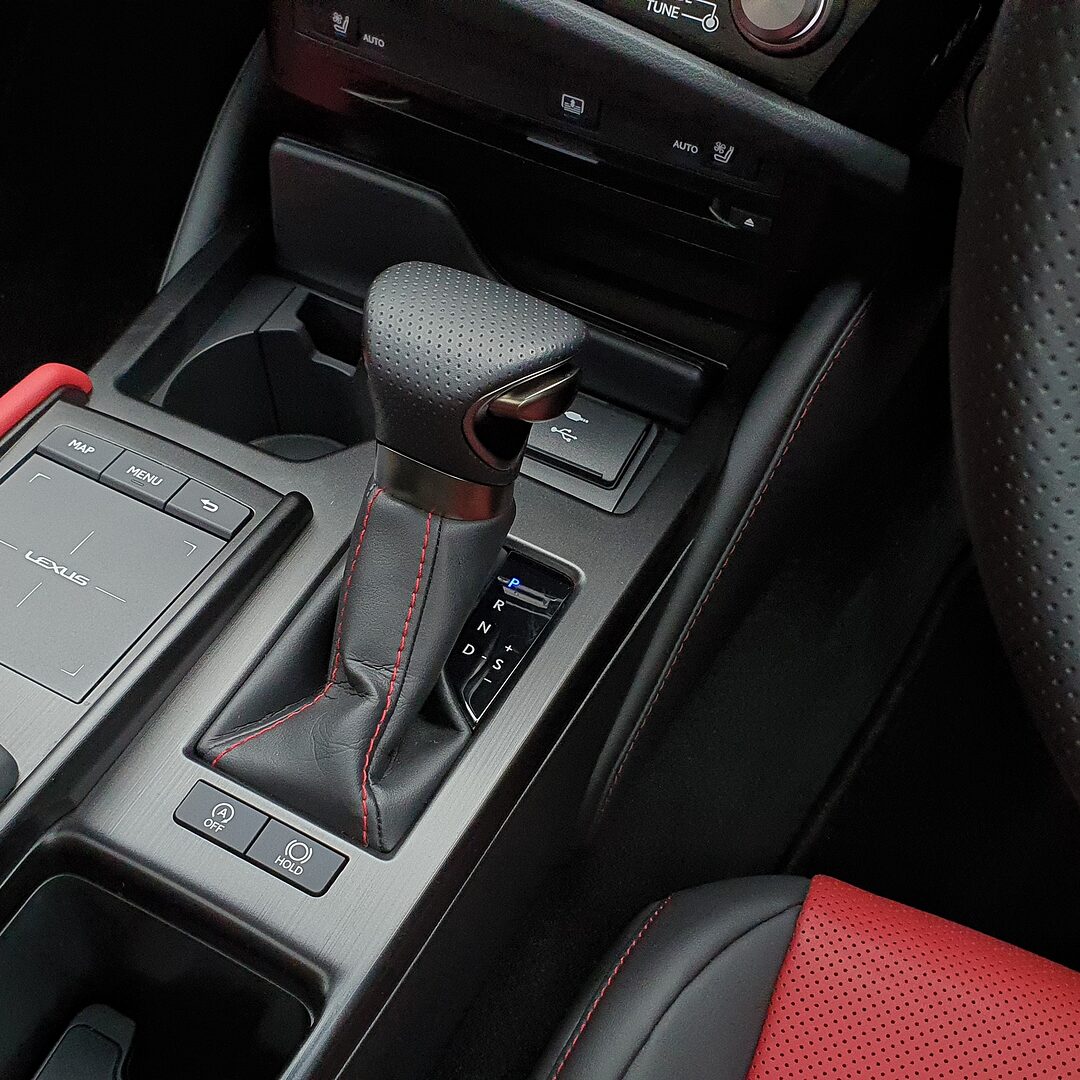 Unsurprisingly, it is super quiet inside, tangibly more serene than the competition. Be it noise from the car or exterior, all forms of sound is expertly eradicated and the result of Lexus' superiority in this area is obvious.
Even the power window and its buttons are tuned to move and sound a certain way. There is a real sense of bespokeness in the ES250 Sport that is not found in the more mass produced German counterparts with their chrome and piano black plastics. In the Lexus, every detail is premium. Even where the eyes don't see.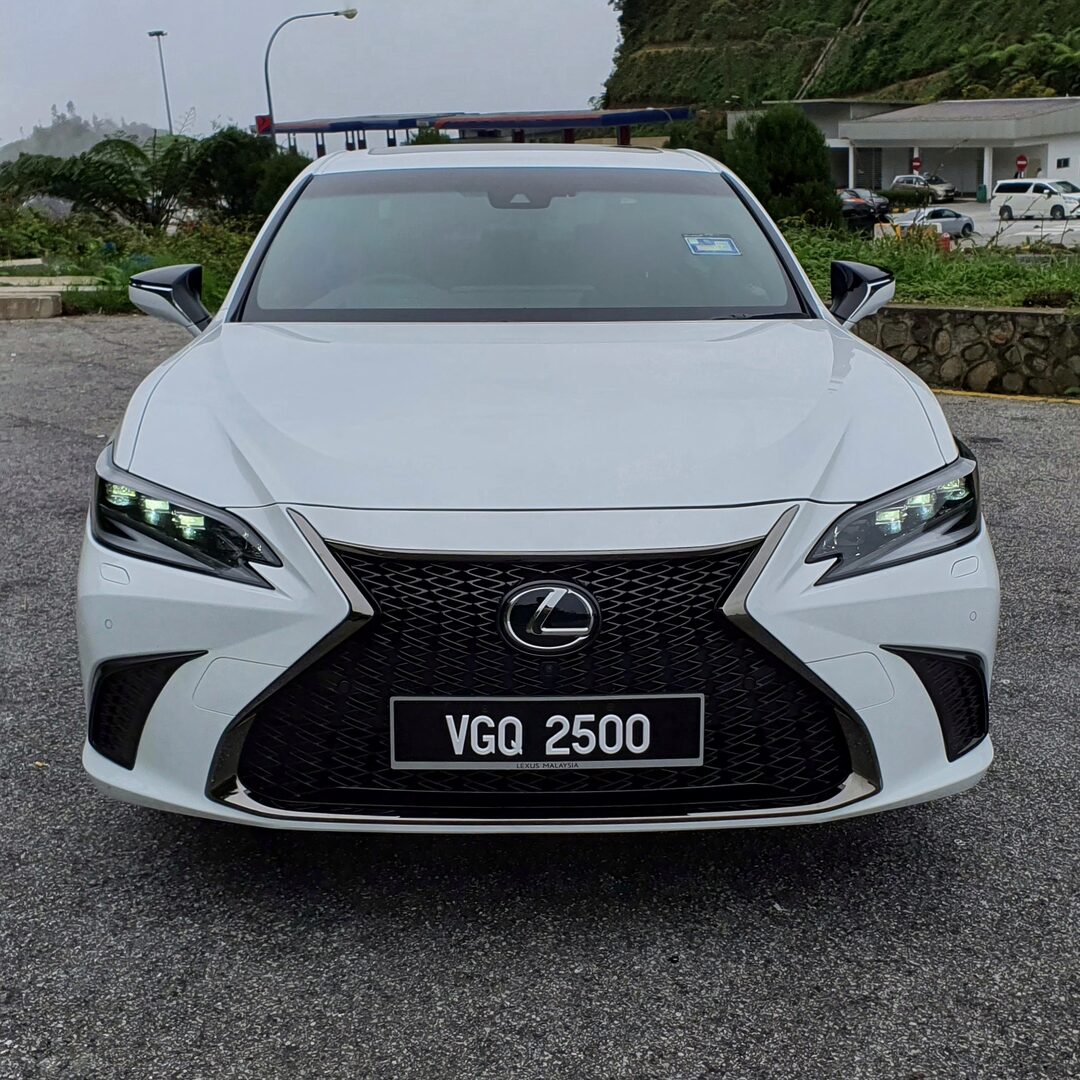 There's no cutting edge RGB lighting, industrial design bling sort of ambiance in here. The Lexus retains a very traditional, practical, Japanese way of luxury, still has big font button labels for example and signature brushed metal accents presented in the most predictable way. But it feels very well put together and a sense of exclusiveness emanates every time it is driven.
Stuff like the new, extra large 12.3-inch touchscreen display is nice, also the sliding instrument cluster as seen in the LFA and the IS is cherry on top of a pleasant cockpit.
Cockpit wise, the F Sport sport seats, and perforated leather steering offer enough electric adjustability to get that perfect driving position. The seats are ventilated so that's nice and still feature 3 intensities.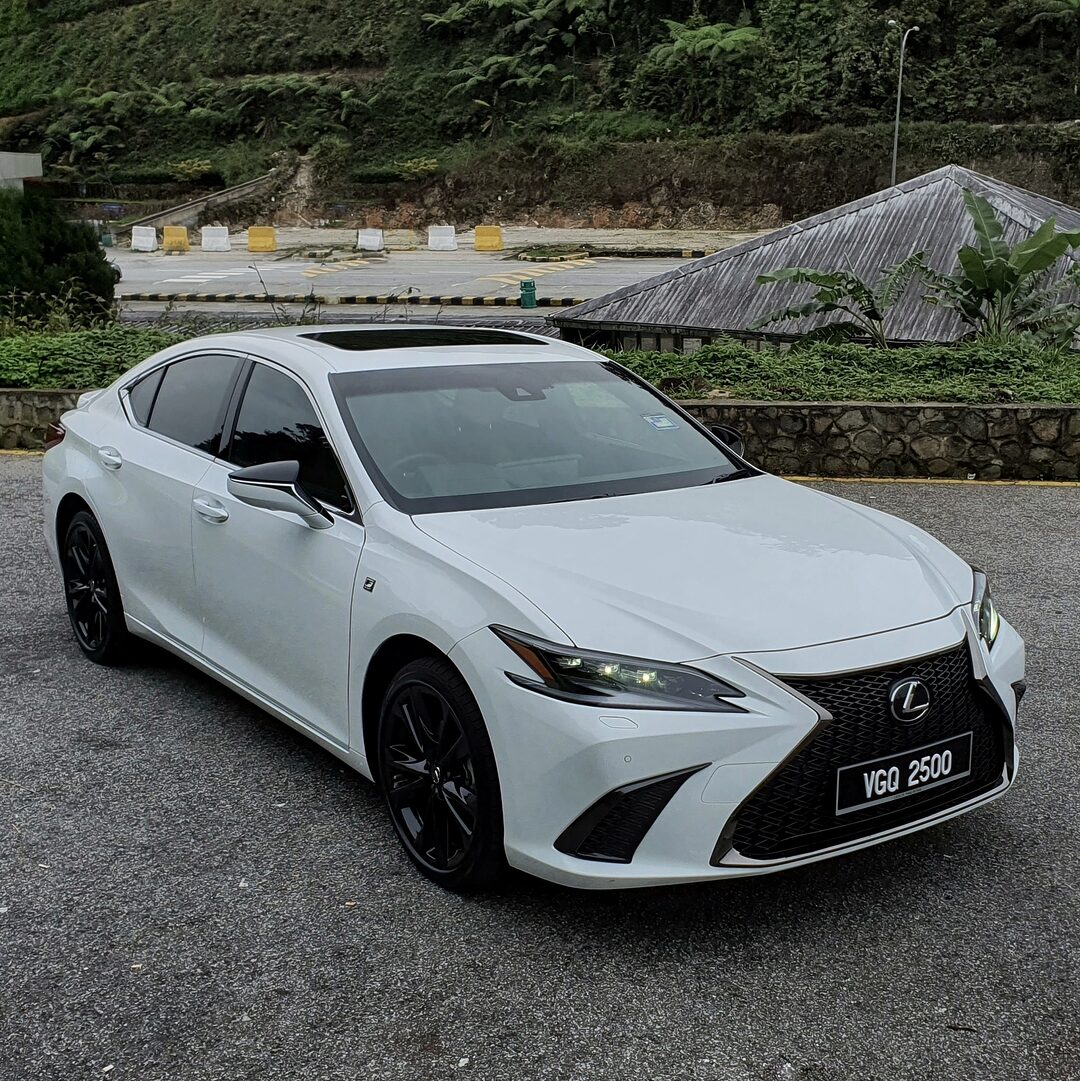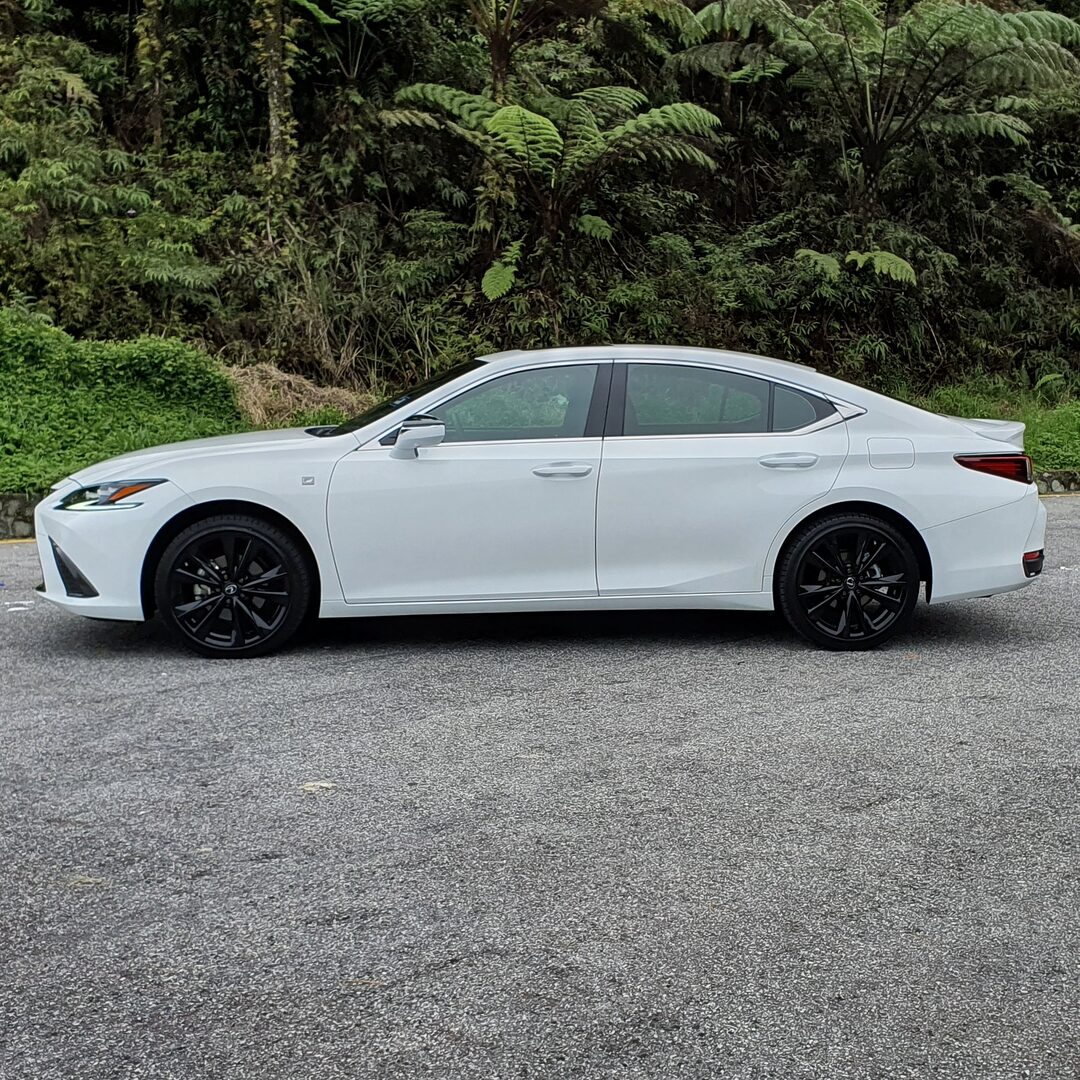 In terms of driving dynamics, it really is something for its size. Weight is excellently managed, has very desirable magic carpet ride quality with poise close to the 5 series. But not as light footed.
While the ES250 F Sport is not nearly as quick or fast in comparison, it still is an enjoyment when taken to the mountain roads, as it is in the city. Mostly because the ride is just so well tuned all throughout. It's honestly quite a pampering experience, especially for the passengers.
Entertainment wise, It's decently athletic for what it is, but there's no denying the automatic box and 2.5L 200hp NA 4 cylinder engine in the Lexus is its limiting factor. It has to be said that the general driving experience is a smooth, limo-ey one. Not the punchy sort like the Germans.
The engine is generally silky, has just enough grunt for effortless motoring, although in overall acceleration and power, it is hard to beat the more modern 2L Turbo 4cyl like its biggest competitors, especially when paired with their ultra smooth 8 speed and 9 automatics.
The ES250 F Sport will not be doing any competitive motoring but with regard to luxury executive treatment specifically, it is in a class of its own. Where all else try to portray premium, it's the Lexus that truly exude a five-star experience.
It is in a own class of its own. Every detail feels like it's been looked at, uprated and tuned to perfection before leaving the factory. It is substantially more tailor made than the competing candidates, with a premium sensation that lingers for longer and continues to impress as the easter eggs are being discovered.