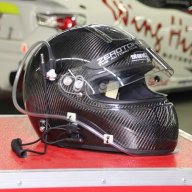 Jul 6, 2000
5,391
3,135
5,213
Bosch, the century old household brand has recently introduced their latest range of engine oils, spanning fully synthetic, semi and mineral types with a host of viscosities.



Bosch Malaysia's 5-Star Workshop
I was privileged to visit Robert Bosch Malaysia's latest, full fledged workshop facility located within their HQ in PJ. Primarily used for product training, the workshop is fully air conditioned, brightly lit, sparkling clean and is equipped with just about relevant tool or diagnostic device necessary. There's even a conference room for conducting talks. It is literally a 5-Star workshop of anyone's dream. Unfortunately it is not open for actual business and is off-limits to the public most of the time.



Bosch Lubricant Line Up
They have pretty much covered all bases, so the oils are good for all engines. Lead by their top of the range, fully synthetic and premium base oils derived Bosch Ultra X8 which is said to cater to race engines. Then followed by the Premium X7, Bosch's 2nd tier Fully Synthetic. Then there's the Bosch Mega X6 catering to Semi Synthetic applications and the Super X3 as the entry level, full mineral engine oil.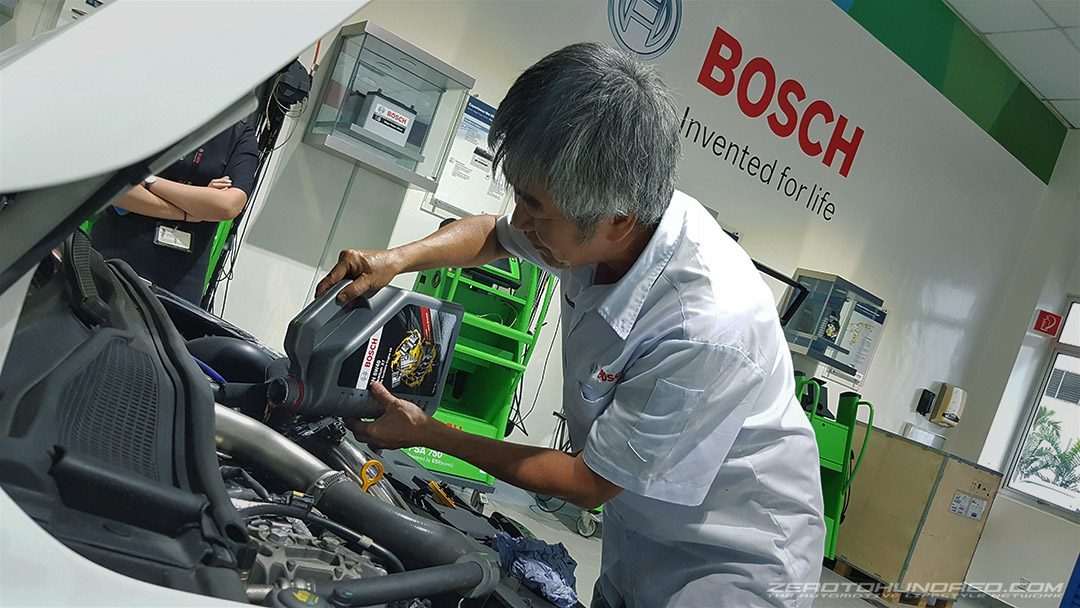 All of which meet the API standards (American Petroleum Institute) and according to Bosch's product catalog, its engine oil features:
Enhanced lubrication effectiveness
Enhanced viscosity stability over varying temperatures
Enhanced oxidation stability which prolongs service life
Greater cleaning performance – reduced engine deposits
Premium base oil used – Ultra X8 Fully-Synthetic
Improved fuel efficiency – fulfils the stringent 'ILSAC GF-5' requirements (applicable for Ultra X8 0W30 & Premium X7 5W30)
Bosch Premium X7 Features: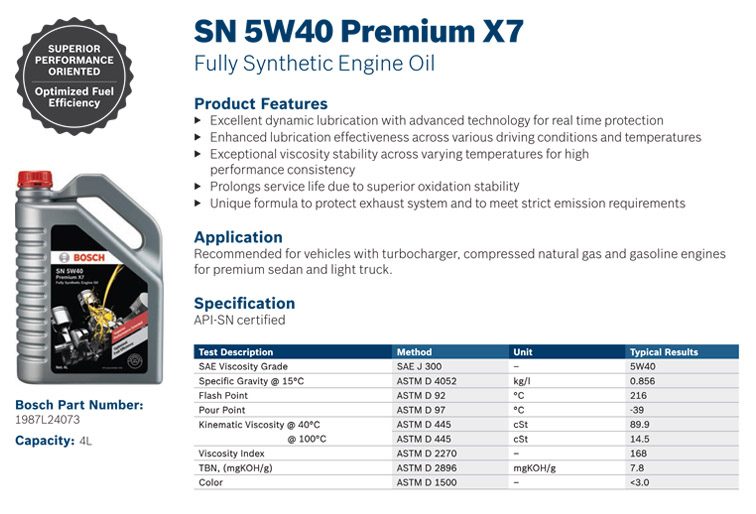 Bosch Engine Oil Prices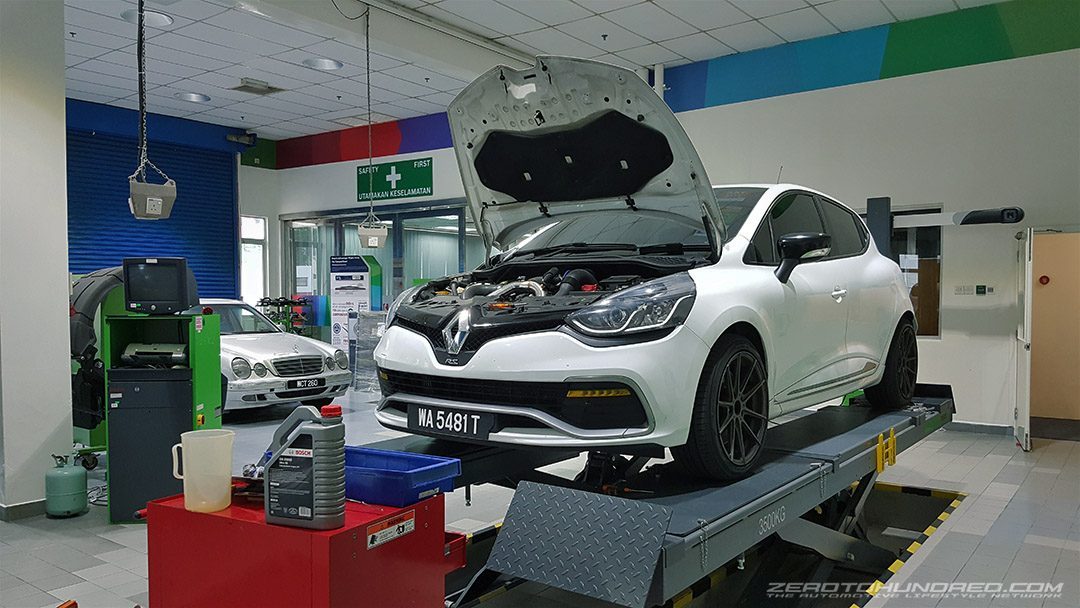 The Oil Change
The Bosch Premium X7 in 5W40 was the test candidate. So in goes the Clio RS, for the very first time into an ac'ed workshop. My regular oil has been the Shell Helix Ultra 5W40 so I was eager to feel how the new Bosch oil would fair.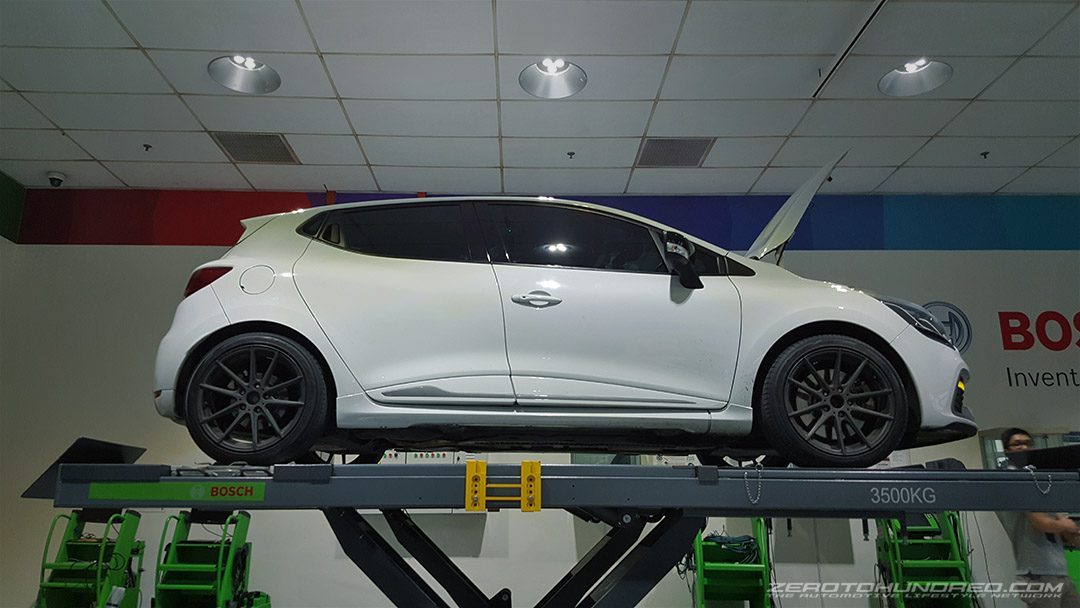 First Impressions
Firing up the cold engine with new Bosch oil loaded, the Clio's 1.6L turbo 4 retained its inherent urgency. While things in the engine bay seemed unchanged and silky as just as a new oil change would. No difference in noise or vibration here either.


First up, engine revs remain light and responsive, while gearshifts in this dry dual clutch box continue to operate smooth like clockwork with no signs of shift sensation being affected by engine response. This is an important aspect for the Clio RS at least.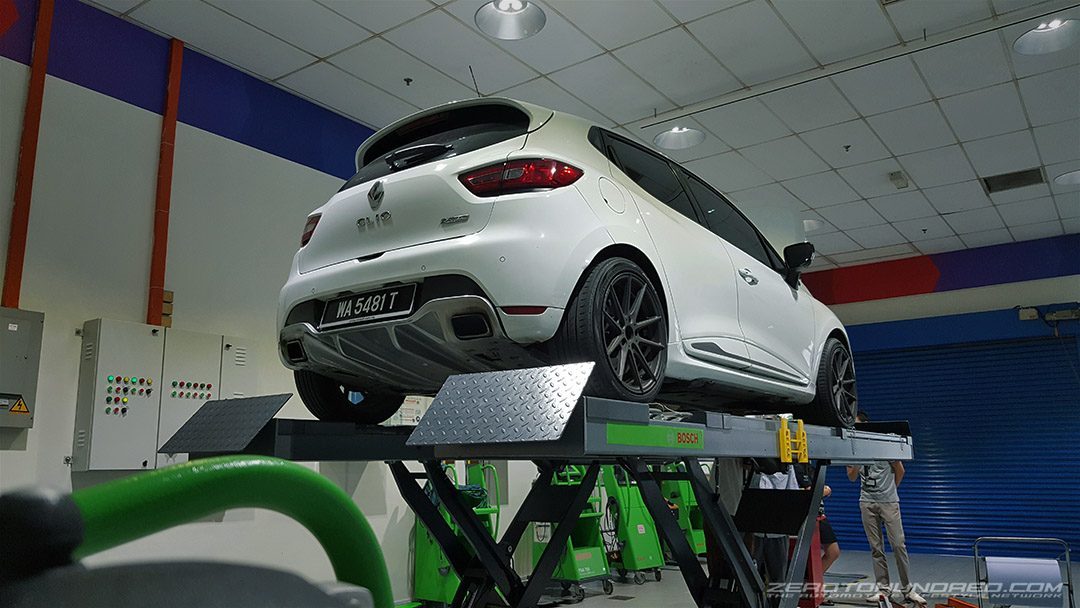 Although the Clio RS's DCT work like magic all of the time, be it in traffic, cruising speeds or circuit. Still, a change or rather a drop in engine response can be felt right in the quality of the shifts itself.


Because every blip of the throttle or clutch engagement in the DCT system are pre-programmed and timed from the factory, literally anything from a clogged air filter, to a less than satisfactory engine oil choice can bog the shifts down. So it is crucial to maintain a slippery engine lubricant for seamless transmission shifts.


Initial KMs with the Bosch Premium X7 through regular work commute to the weekly hill drive escapades showed no signs of the oil acting heavy. Engine oil temperature when referred to the on-board RS telemetry reads fairly similar while operating at full potential as well.


However, when compared to the Helix Ultra from experience, the Bosch Premium X7 in an identical viscosity displayed a noticeable difference, although minimal. While the Bosch performed well in most aspects just as a premium engine oil should, but based on engine response and all-important shift quality, the Helix Ultra still felt a tad slipperier in the Clio RS.


Verdict
Having just completed my 5000km journey with the Bosch Premium X7, It's safe to say that their new line of engine oil checks out perfect and is just as competent as any off the shelf top tier products out there.


As for the intricate details worth mentioning, I have to say, as the odometer approached the 3,000km mark, I started to feel a minute, consistent decrement in lightness. It was more apparent in the presence of traffic on a hot afternoon. However, this sensation could just be a subjective one and may never exist in other cars.



Judging from my experience in the Clio RS, I've found that with substantially lighter oils such as when sampling a particular 0W30 last year, the engine felt much more alive, incredibly responsive and consistent throughout.


I reckon there's another engine oil frontier to be explored with Bosch, specifically the Ultra X8 range. Even its feature list reads just like a racing oil would. It comprises of premium base oils and comes in both ultra light 0W30 and 0W40.



The Full Range: Bosch Engine Oils