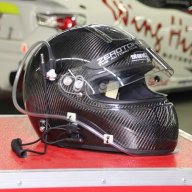 Jul 6, 2000
5,508
3,198
5,213
Everyone's got their dream personalized combination. It's such a joy to lay your eyes on a pretty plate. What's even crazier are the the "read-able" ones that look much a like word, yet just so happen to match the given letters and numbers of ABC 1234.
But something funny is happening in a couple of years. the BMW Series. Though it is only the
BLC
series the moment. A BM nut with a BMW M3 would have been waiting for something like, BMW 1773. Even local BMW distributor at the time might consider bulk purchasing a good quantity to boost sales for particular models, at a much juicier price. Take your time to figure your own combination. let's take a look at some from a good recent summary of the
Nice No. Plate Post
.
Who's with the Slut?
Ate de V8?
Lots of $$$'s for an $L$
- Pictures by:
r3k4hsttub
Taxi For VIPs - Picture by:
bmw9494
Can anyone verify if that can be pronounced in Arabic?
Certainly didn't win it from a Kuiz
Pictures by
SachSeelan
Classic.
Pictures from
meganova35
Picture by
Lexus_6666
More from where that came from:
Nice No. Plate Post
.