Moderator
Moderator
Senior Member

Moderator
Moderator
Senior Member
Nov 1, 2007
15,914
3,371
1,713
Hi Guys,
Just wanna share my experience with my mech/workshop with u guys.
on the 06.02.10, i send my car to my workshop to rebuild my engine nearby my apartment,
supposedly yesterday 16.03.10, after 6 bloody weeks i was so happy that i will collect my car,
but at 2 pm, my foreman called me told me to immediately come to the workshop, so i did lor...
guess wat, when i reached there, my left door was like a 'V' shaped.....the stupid foreman can langgar the tiang roadsign......the owner summore, how stupid can he get? he put the blame on my faulty brakes & my botak tires, so i told him, before this my brakes was good, tires still got 50% left,.....so wtf??? i told him by the looks of the place of accident (happened right in front his workshop), he was driving fast & could not control the car...so the car buang 360degrees.......
wat was damaged.
1.door - has to change to 2nd hand one, no ketuk balik.
2.driver side tyre burst, summore just bought few mths back.
3.undercarriage - dented cos jump the centre road divider.....
4.rim bengkok.
5.others unknown.....
Oooya, he told me all the above mentioned he will pay for it, but i dunno will the door be 2nd hand? the new tyre? chasis alligned properly? will repair my bengkok rims? or buat dunno.....
but i still made a police report, not to report accident, just i dowan to be responsible for the signboard that the foreman damaged & to ensure my car is repaired up to my expectations before i take it.
imagine, i take care of my car properly, summore family car.......always ensure engine/body in tip top condition...when pass to the stupid foreman, he can trash my car, summore i just did an engine rebuild...not suppose to trash it ma right? thats y i wonder how come he so damn bloody stupid?
i will post some pics for u to view below, i wont review the workshop's name yet k..
hint...its at PJS1, Tmn Petaling Utama, Jln 1/48.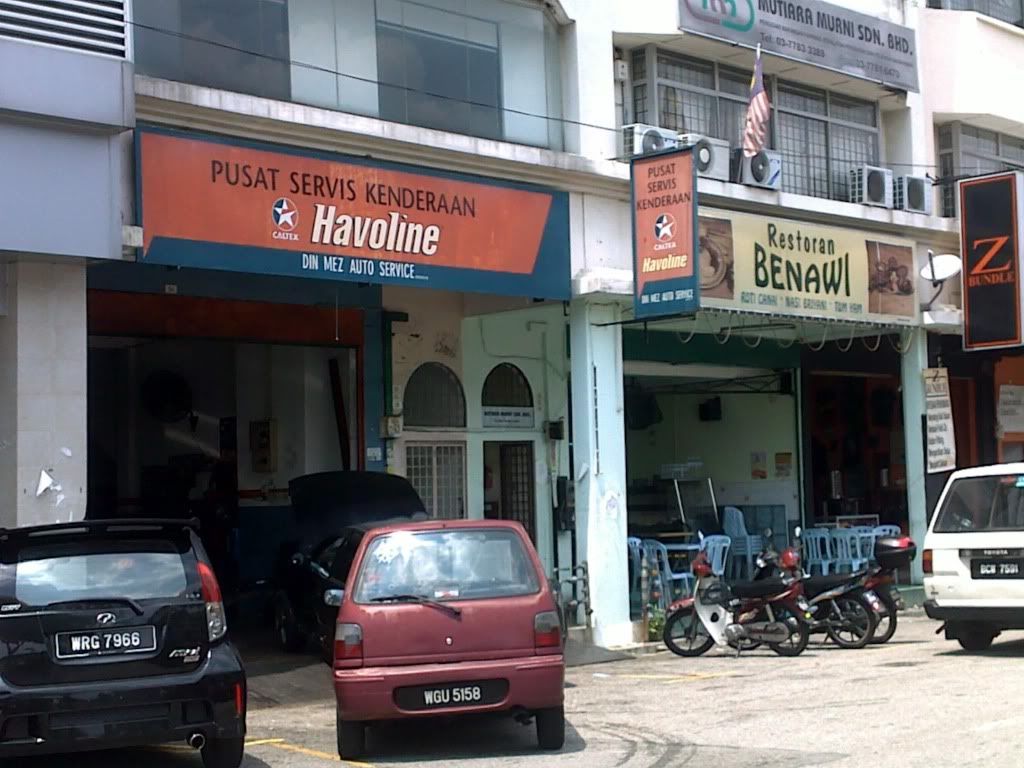 Last edited: