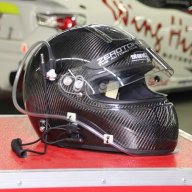 Jul 6, 2000
5,524
3,201
5,213
You can now be a part of history as Shell Malaysia is now hosting the Global Shell FuelSave Day in an attempt to set a Guinness World Record for the the Largest Fuel Efficiency Lesson 15th October 2011 - Saturday at the One Utama Shopping Centre.
The Global Shell FuelSave Day is in ongoing international campaign to assist all drivers in saving fuel and money.
It is an educational opportunity to learn the best ways to save on driving costs. It is a 30-minute interactive training session that is during the exact same time as nine other countries across Europe and Asia. Taking place simultaneously in Germany, Denmark, Philipines, Netherlands, Thailand, Singapore and The UK.
Entertaining Performances by local artistes awaits spectators and participants that includes the likes of Ning Baizura, Suki Low, Freeloaders Inc, Diplomat of Drums and Rosevelt, all in an effort to engage motorists on being fuel efficient.
The 2011 Grand Finale of the Shell FuelSave Challenge will also be taking place at the time in which the 2011 Regional Shell FuelSave Challenge winners from Kuala Lumpur, Johor and Penang will battle for the RM50,000 Grand Prize.
Winners Mr Tan Moh Chuan from Johor, Ms Deborah Tan from Penang and Mr Lee Chee Koon from Selangor has already undergone the Fuel Economy makeover training at the Shell Evo Marathon in July where they've learnt to apply the correct driving techniques to save fuel and money. They have since used their personal stories and experience to inspire others to be more fuel efficient.
Shell is also hosting its latest cash contest where you can Pump and Stand to win R500,000 within 7 September 2011 and 15 November 2011. Cash Prizes will be given away to more than 1000 winners every week. At Each week, RM20,000 will be given to one lucky grand prize winner, RM2000 to five lucky winners and RM100 to 1000 customers. At the End of the 10-week contest, all 10 weekly grand prize winners will have an opportunity to win up to RM500,000 in a grand finale challenge.
To register your attendance at the Global Shell FuelSave Day or to find out more about the Pump and Stand to Win RM500,000 contest, please visit
www.shell.com.my/fuelsave
.