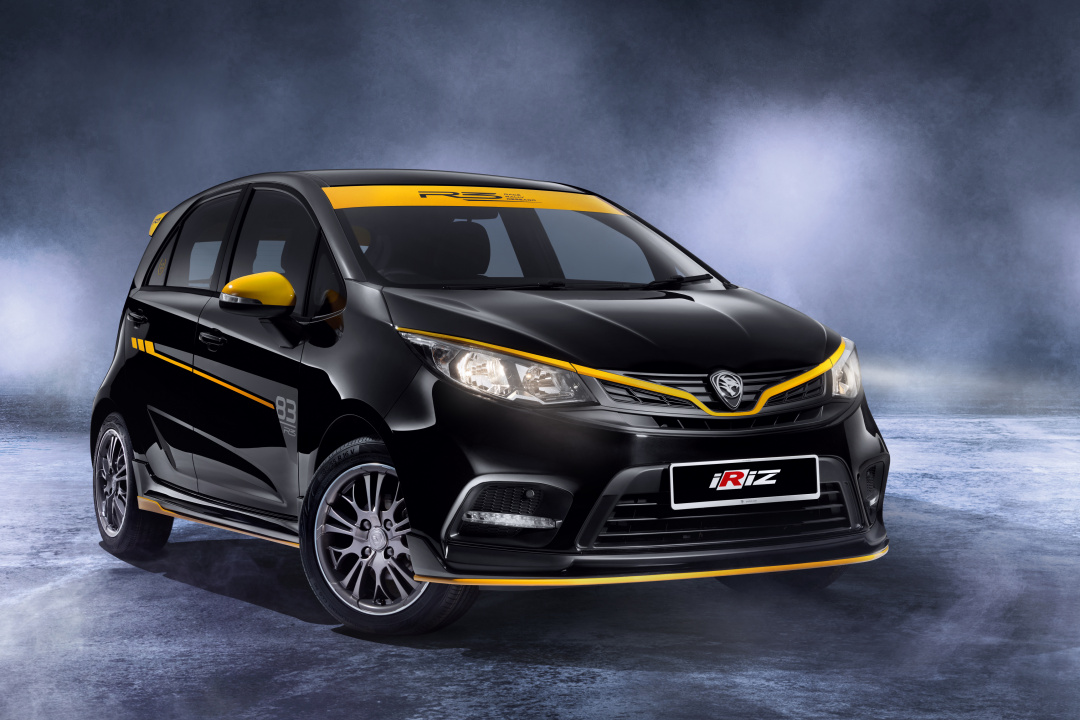 And here they are, Proton's recent effort to refresh the Iriz, Saga, Person and Exora under their newly introduced Special Edition range which was unveiled via livestream last week.
Iriz & Saga R3 Limited Edition:
- Inspired by Proton's motorsport heritage
- Iriz gets 16" wheels
- Saga gets 15" wheels
- R3 bodykit
- Black & Yellow interior
- Leatherette seats
- R3 carpet mats
Persona & Exora Black Edition:
- Black & Gold accents
- Black leatherette seats, door trims
- Persona gets black headliners
- Exora gets overhead monitor
Prices:
- Proton Saga R3 Limited Edition: RM42,300
- Proton Iriz R3 Limited Edition: RM52,900
- Proton Persona Black Edition: RM54,700
- Proton Exora Black Edition: RM67,800
"The limited production models have been given the moniker Black Edition (Persona and Exora) and R3 Limited Edition (Iriz and Saga); and were designed to broaden the appeal of each model while offering more choice to customers.
Following the successful launch of the Saga Anniversary Edition, which sold out its allocation of 1,100 units in just five days, the Special Edition models are designed to satisfy customer demand for unique Proton models."