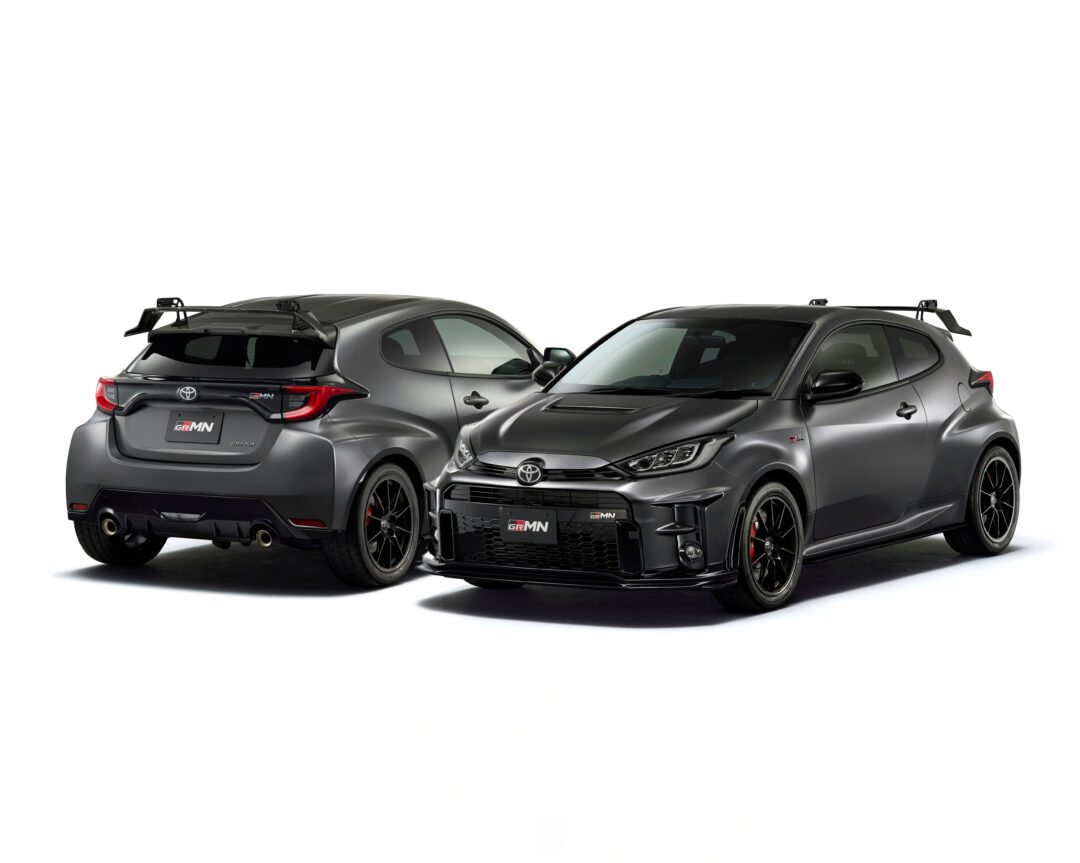 Just debuted yesterday at the Tokyo Auto Salon 2022, Toyota's latest GRMN Yaris is the company's most extreme and limited GR Yaris on sale now. Here's the deal, it involves some luck as only 500 units will be offered and customers are picked through a lottery system. These lucky buyers will be informed in March via official GR Garages in Japan.
But that's not all with this whole GRMN effort.
For the adventurous, there are 2, even more special GRMN Yaris add ons, in the form of the GRMN Circuit package and GRMN Rally Package. Both of which will be limited to 50 cars.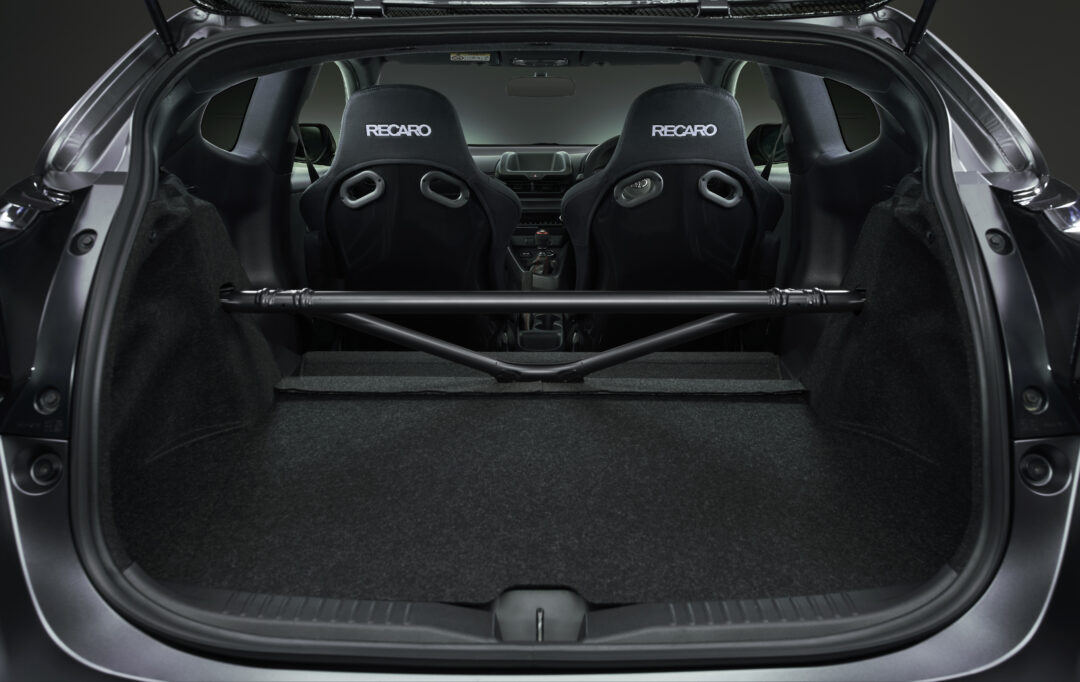 Also, good news for existing GR Yaris owners as some of these parts from the GRMN programme can be purchased to fit their own cars.
What's different about the GRMN Yaris
Nickname: "GRMN Yaris"
Vehicle Registration name: "GR Yaris GRMN"
20kg lighter
Mechanical LSD front and rear replace standard Torsen
Reinforced 3 puck clutch and pressure plate
Close ratio 6 speed manual box
10mm wider, 10mm lower
CFRP vented hood, roof, and rear spoiler
545 additional spot welds
More structural bonding adhesive
Rear cabin reinforcement brace
No rear seats
No touchscreen infotainment
Recaro bucket front seats with side airbags
Alcantara steering wheel, gear knob, handbrake
GR badges replaced with GRMN branding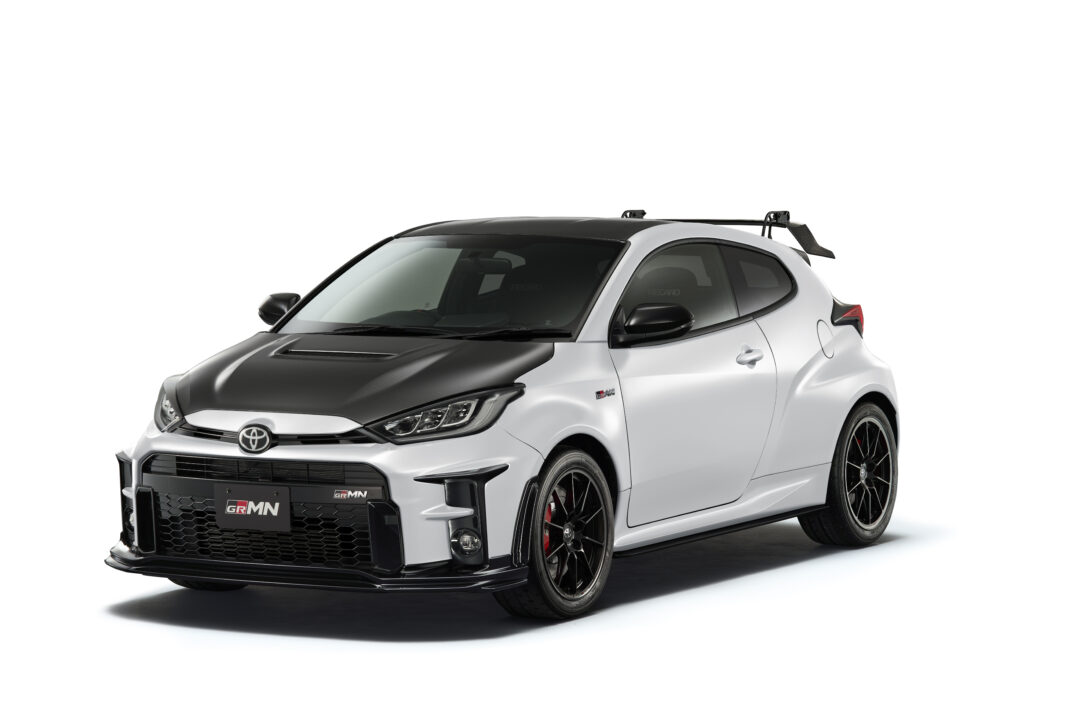 The GRMN Circuit Package & Rally Package adds on:
18" BBS wheels
18" brake discs
CFRP Swan neck rear wing
Front splitter, side skirts
Bilstein adjustable shocks
Matte Steel paint
Prices
:
GRMN Circuit Package: 8.467 million yen (RM310K)
GRMN Rally Package: 8,378,764 yen (RM308K)
GRMN Yaris: 7.317 million yen (RM268K)
The Goodies:
GRMN Yaris "Circuit package"
GRMN Yaris "Rally package
RECARO full bucket seats with side airbags
BBS GRMN dedicated 18-inch wheels
Carbon (twill weave CFRP) PartsReinforcement brace for body of vehicle
Bilstein adjustable shocks
Provision Method
Content
Update Program*7
Conducted as necessary at GR Garage

Technology refined in the field of motorsports will be provided using additional parts and software updates.
Engine strengthening, driving control improvement, etc.

Personalization Program*7
Driving data is analyzed at designated venues, such as circuits nationwide, and customization is done at the GR Garage

Individually tailored customization conducted by analyzing customer driving data. Car tailored to be a partner, moving as naturally as the driver's hands and feet.
In addition to software like steering control, engine control, and drive distribution, hardware including shock absorber damping force, spring rate and aerodynamic components will be carefully optimized.
Manufacturer's Suggested Retail Prices
Price range: 7,317,000 yen to 8,467,000 yen*9
�
Main Additional Parts
Type
Price
(Japanese yen)
GRMN Yaris
None
-
7,317,000
Circuit Package

BBS GRMN dedicated 18-inch wheels
18-inch brakes
Bilstein® shock absorber with adjustable damping force
Carbon (twill weave CFRP) Rear spoiler
Side skirt
Lip spoiler
(Please see the product website for details)

Manufacturer's option
8,467,000
Rally Package*10

GR shock absorber & short stabilizer link set
GR under guard set
GR roll bar (with side bar)

Dealer option (Individual parts can be selected at time of purchase)
8,378,764*11
Comparison between GRMN Yaris and GR Yaris RZ "High Performance"*12
��
| | "Circuit package" | GRMN Yaris | "Rally package" | RZ "High performance" | |
| --- | --- | --- | --- | --- | --- |
| | | | | | |
| Size | Length | (mm) | 4,030 | 3,995 | ← |
| Width | (mm) | 1,815 | 1,805 | ← | |
| Height | (mm) | 1,475 | 1,455 | ← | |
| W/B | (mm) | 2,560 | ← | | |
| Tread (Front/Rear) | (mm) | 1,535/1,570 | 1,540/1,570 | 1,535/1,565 | |
| Minimum ground clearance | (mm) | 120 | 130 | ← | |
| Occupancy | (passengers) | 2 | 4 | | |
| Vehicle weight | (kg) | 1,260 | 1,250 | Depends on selected DOP | 1,280 |
| Minimum turning radius | (m) | 5.7 | 6.0 | 5.3 | |
| Engine | Type | In-line three-cylinder intercooler turbo | ← | | |
| Displacement | (liters) | 1.618 | ← | | |
| Maximum output kW (PS)/r.p.m. | 200(272)/6,500 | ← | | | |
| Maximum torque N・m (kgf・m)/r.p.m. | 390(39.8)/3,200~4,000 | 370(37.7)/3,000~4,600 | | | |
| Fuel tank capacity | (liters) | 50 | ← | | |
| Mechanism | | Transmission | 6-speed manual transmission (iMT)/Close-ratio gears + low geared final | 6-speed manual transmission (iMT) | |
| | Gear ratio 1/2/3/4/5/6/Reverse/final | 3.214/2.238/1.592/1.162/1.081/0.902/3.557/4.250 | 3.538/2.238/1.535/1.162/1.081/0.902/3.831/3.941 | | |
| | Clutch | 9.5-inch dual-mass flywheel reinforced metal clutch | 9.5-inch dual-mass flywheel | | |
| Driveline | Four-wheel drive | ← | | | |
| Limited slip differential | Mechanical (front/back) | Torsen (front/back) | | | |