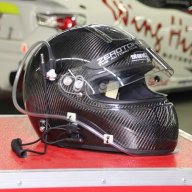 Jul 6, 2000
5,451
3,156
5,213
This year, the RCA Track Day is probably the only asylum for the circuit junkie as opportunities for a decent and safe track day is scarce as even Sepang's very own track day can sometimes be littered with newbies or intimidating would-be racers giving their all. Damp circuit shook things up a bit that day but saw some really nice cars stretching their legs post-F1, just a weekend before.
Special Thanks to
Chris Bevan
for the awesome pictures of the Track Day
The Older RS still a looker and in the best colour ever
The Latest RS2 is now the definitive track weapon
Megane RS 250, the Hot Hatch with an even Hotter body
STImulating
Goliath taking a break
Track cars are welcomed
Far from Lean. The Green Machine.
A fresh change from the fast-mushrooming R35 GTR
Tic
Tac
Toe
Clean-R
Some can look really goood
Born on the circuit, bred for the hills.
A homemade GT2
Never stop Attacking
Splashes of Pink