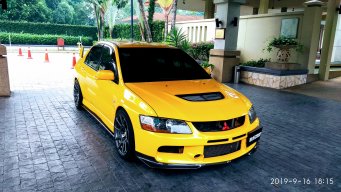 Oct 8, 2010
6,459
1,243
713
How is your suspension setup now?

Just sharing my still painful experience. I was on TEIN HR, rear passengers were pooping at the back seat because the suspension was so hard that they would hit the roof when road condition is bad. So I got a set of Mitsu KYB with lowered spring from halfcut, it was super soft and always bottomed up, I guess I'd damage it in no time like that. After much back and forth ding dong with 2 different suspensions now i am running a weird setup: TEIN HR front and soft KYB rear. The surprise i got, it is out of my expectation because it handles so well but without the bumpiness, and the tendency of understeer has disappeared all together. The soft rear suspension really makes a difference here to overall ride comfort. No more constant complaint from the rear passengers and very nice handling on the highway run. A stop gap measure. As I was looking or rather pondering to replace my ride, i think this setup does the job just well for now. Anyway, I like the TEIN more if not because of my passengers.
I thought suspension cannot differ by more then 25% between them. If yours are super hard front and super soft rears the difference must be a lot.....
Such setup usually should cause heavy understeer. Strange that you mentioned the opposite. :hmmmm: