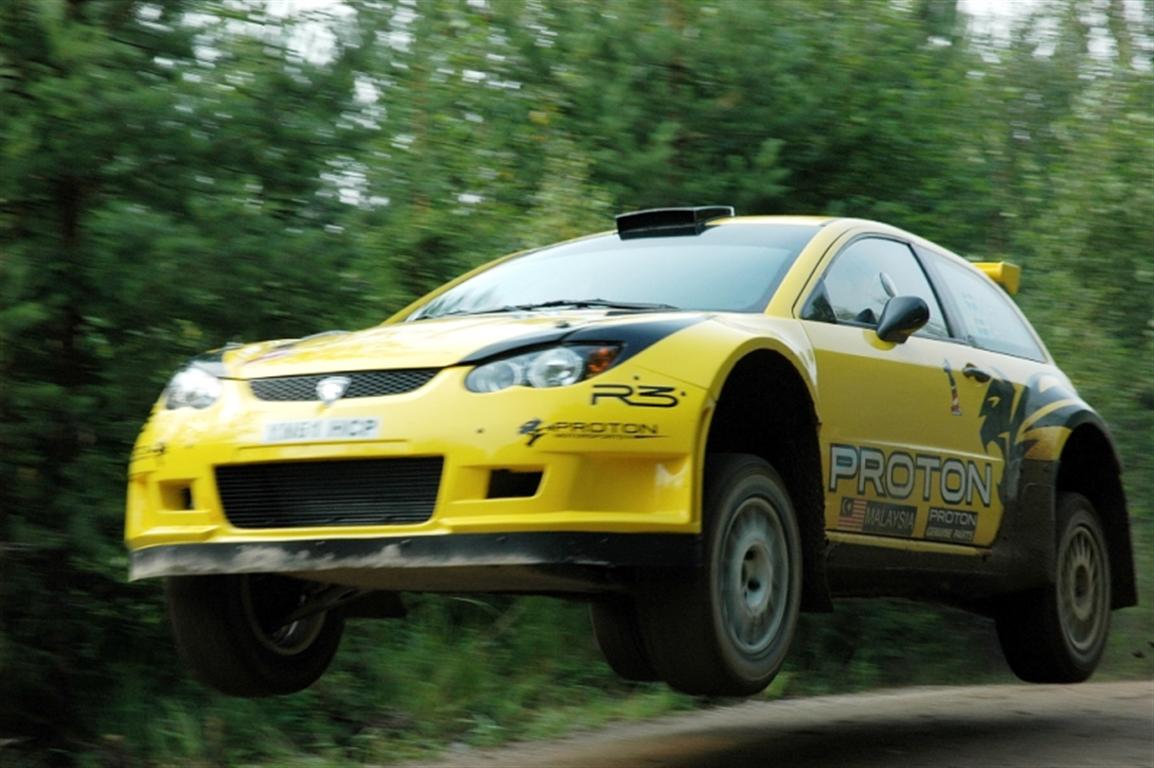 The Proton Satria Neo S2000 will be headed for the FIA Super 2000 World Rally Championship in Finland's Neste Oils Rally this weekend – an event that's been historically seen dominated by Nordic drivers in the WRC.
<!--more-->The Satria Neo S2000 has already undergone extensive tests ahead of Rally Finland with PG Andersson (SWE) and Juha Salo (FIN) at the helm ready to do battle around the blindingly fast course and will pose a real challenge for their new specifications coming from the slower and twistier course of the Malaysian Rally round – a complete opposite of what they will face.
The Neste Oils Rally Finland will consist of 18 special stages on gravel over a distance of 303.52km with the first 3 stages happening today, another 9 more stages tomorrow and the final 6 on Saturday.
Their objective will be simple – to cross the finish line at break-neck speed; flat out on 6th gear and to be able to win in the S2000 would definitely be a dream come true, especially so for Nordic driver Juha Salo, who recently made the switch from rallying in Group N's production class cars.