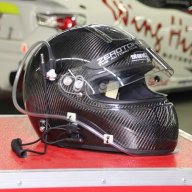 Jul 6, 2000
5,501
3,196
5,213
Review: 2018 VW Golf GTI (MK7.5)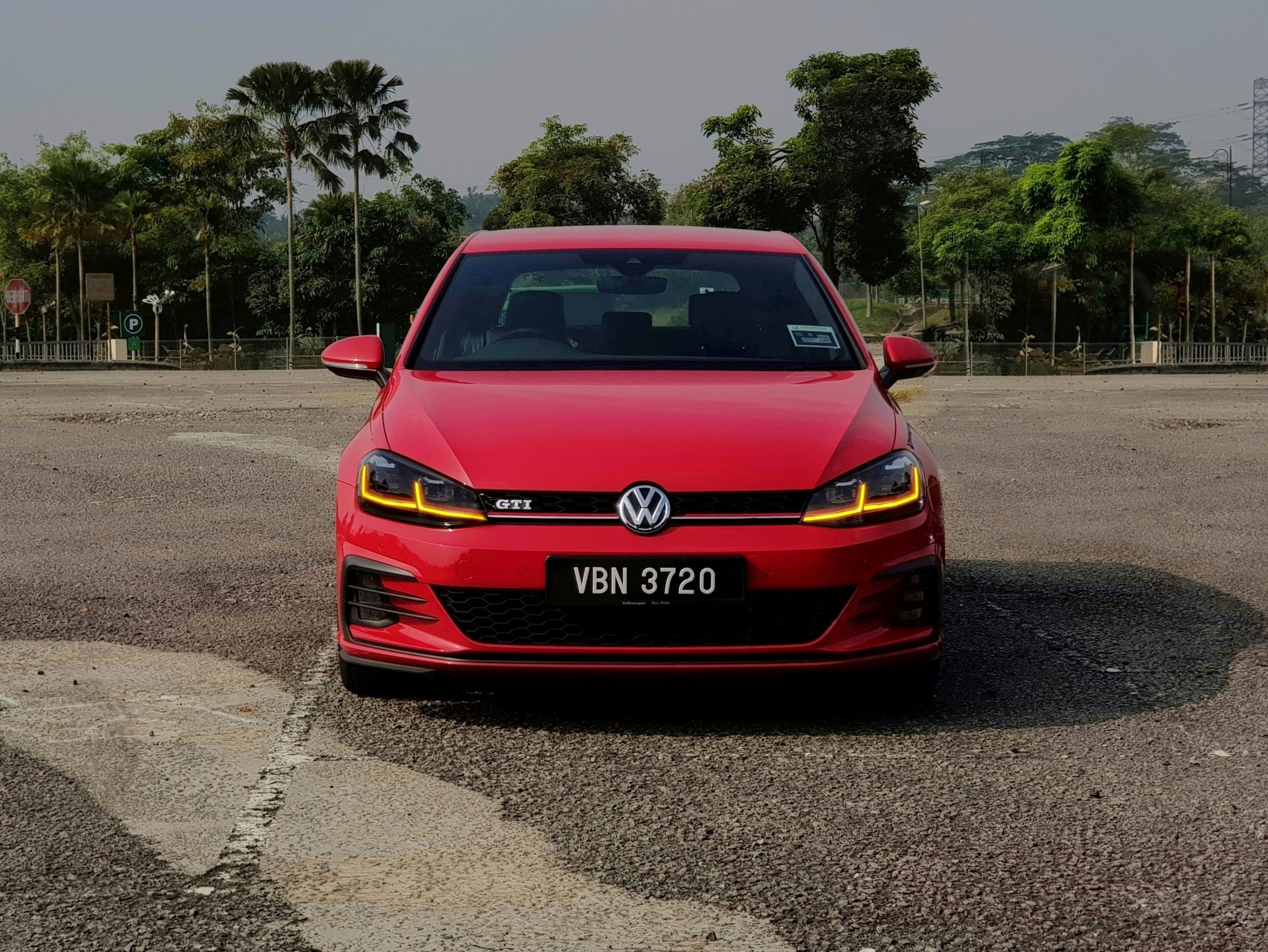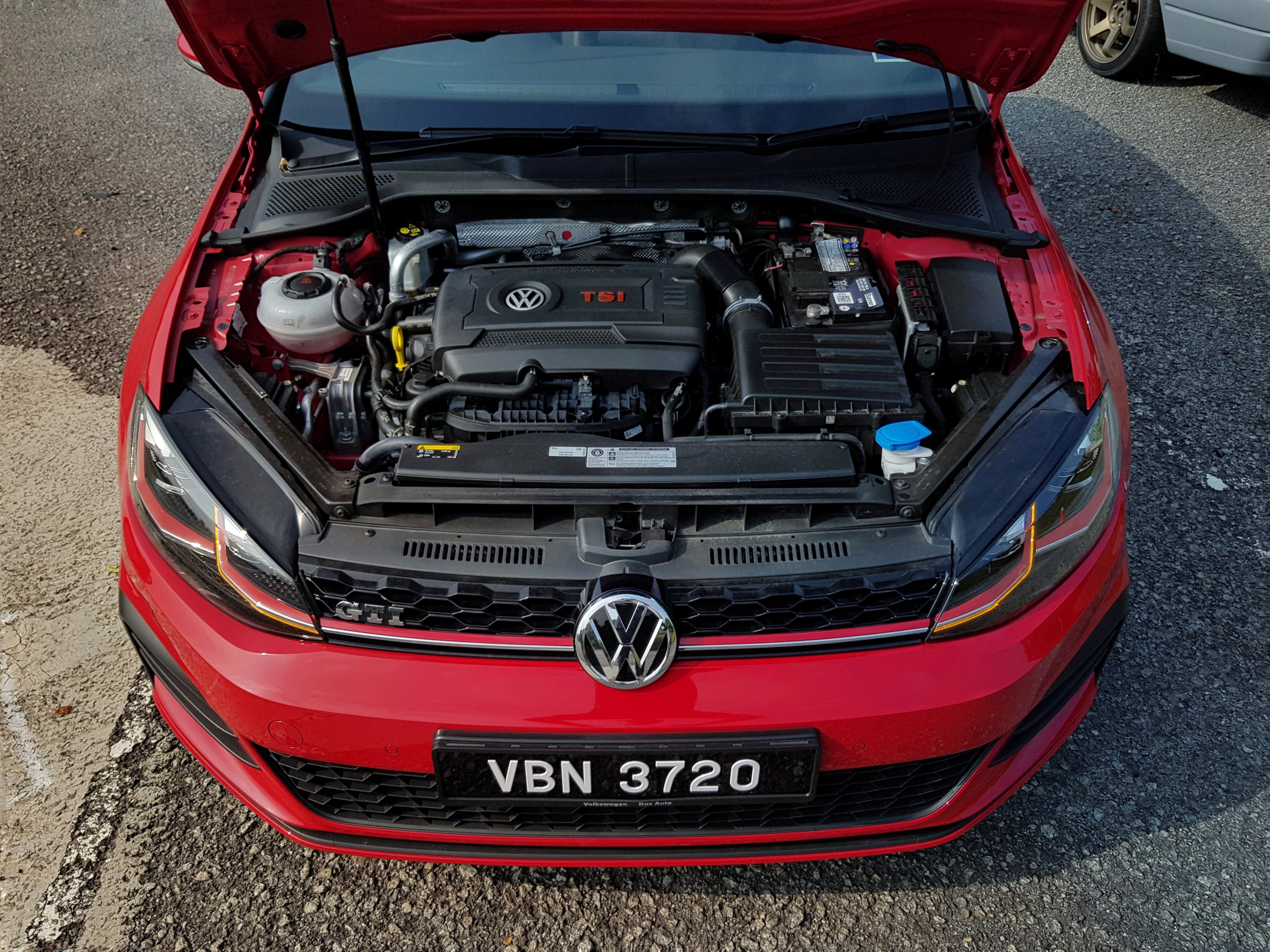 Power
It seems everything about the GTI has grown mature and this includes power delivery. While it might seem that the new kid isn't as eager to pounce at the initial, for example when driving off a stop junction, it felt tighter than usual. Nevertheless, feed it with a bit more throttle and the GTI is generally effortless. However, Its true force is unleashed from mid range to top end. The new GTI has set its sights for bigger badder boys. At 230 ps, the ever evolving EA888 2L Turbo engine that's been powering generations of the Golfs before the new 7.5 now makes 10ps more at 4,700rpm to 6,200rpm. Torque is now 350nm from 1,500rpm to 4,600rpm
Sepang Run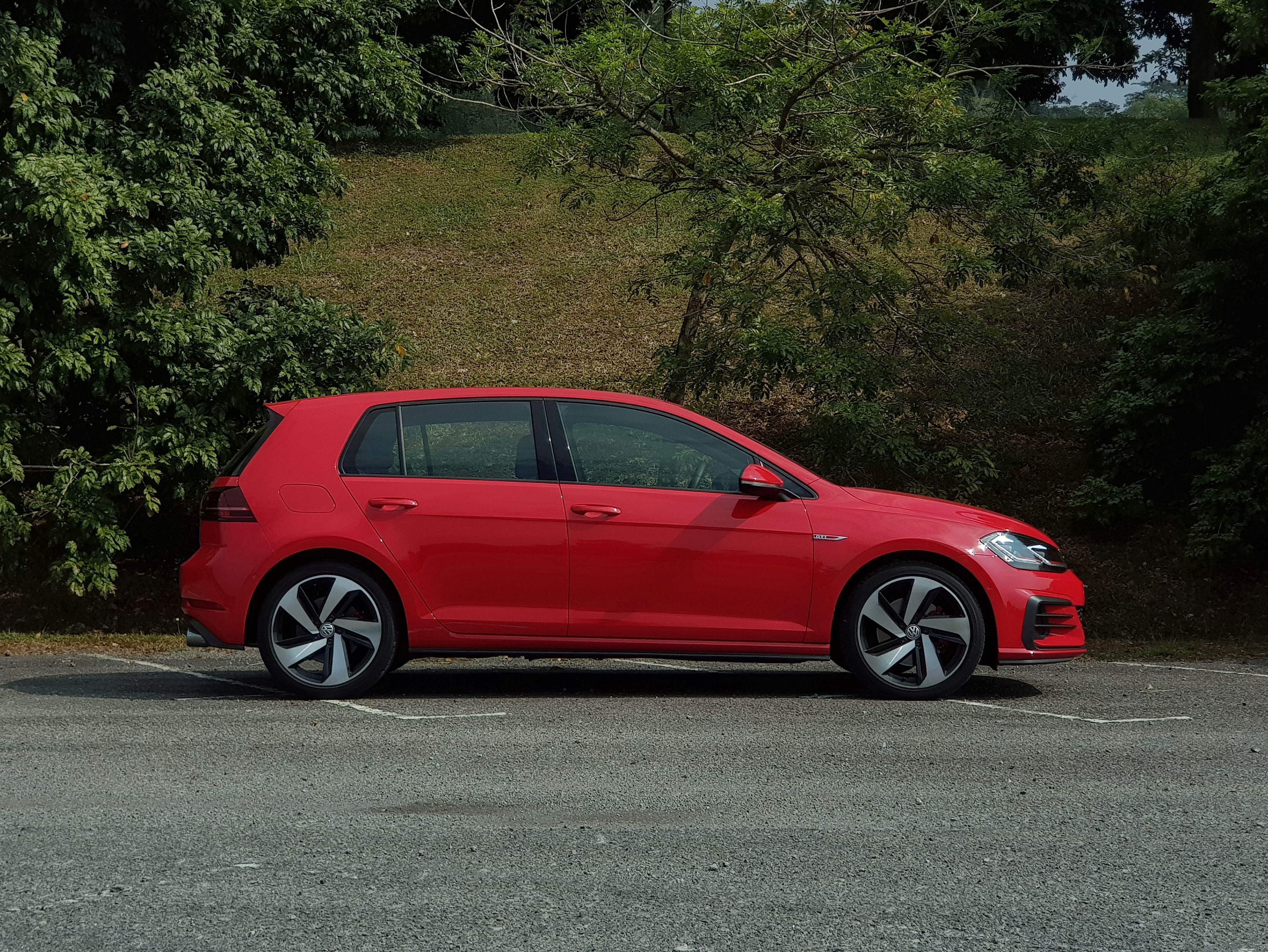 Suspension
The adaptive suspension in this refreshed hot hatch tend to feel a bit high strung in general urban driving. Sensation of bumps and dips are a touch more pronounced than expected as well, even in default comfort mode. It feels like it's ready-for-battle, but most of all, the new GTI is noticeably lighter and nimbler this time around.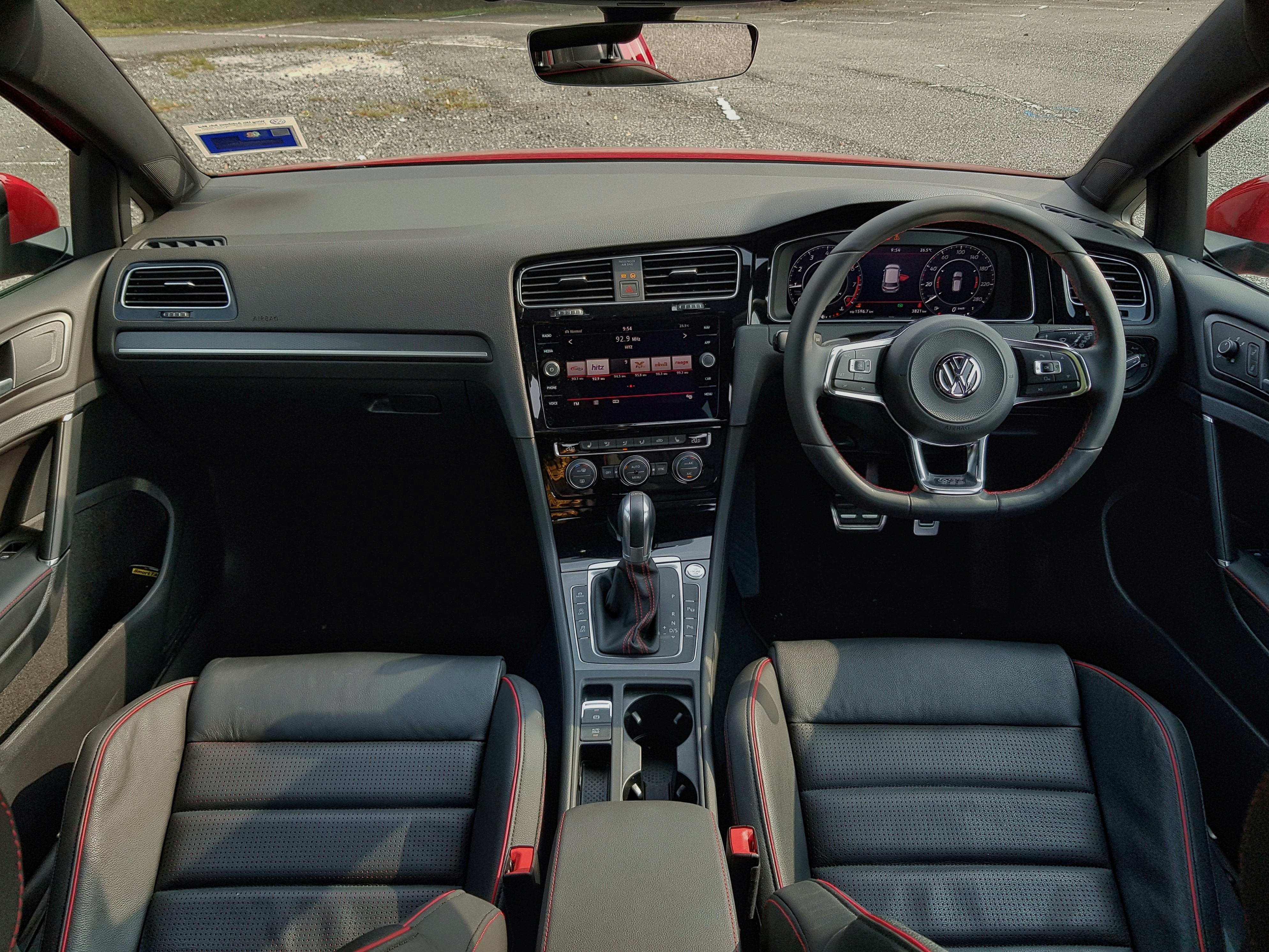 2018 VW Golf GTI Specifications
Engine: 2.0L TSI turbo

Transmission: 6-speed DSG wet clutch direct shift gearbox

Power: 230PS and 350Nm from 1,500 to 4,600rpm

Price: RM246,490 (Post SST)

The Golf GTI features:

GTI 'Vienna' perforated leather seats

18" Milton Keynes alloy wheels

12.3" Active Info Display

8" Discover Media with App-Connect

LED headlights with Dynamic Cornering Lights

LED taillights with Dynamic Indicators and Adaptive Chassis Control (DCC) with driving mode selection




A Brief Run
Handling
At the limit is where this firm chassis come alive. Genting Highlands can throw all of its twisted corners and undulating strips at it and the GTI remains flat and exceptionally planted for what it is. Even the huge bumps and dips are no match for its robust, adaptive shocks, as the new hatch sit perfectly the second it lands.
One might think it's a given that electronic damping are the be-all-end-all of suspension systems but that is far from true. It's hard to nail the perfect ride when balancing between comfort and handling so not every manufacturer gets it right.
In the new GTI, ride is just as plush as before, in the city, highway, anywhere. It is on the firm side by default, an underlying assurance of the talent that lies within. In Sport mode, the suspension goes into battle mode in an instant and delivers a confidence inspiring chassis, plenty of mechanical grip for what it is, a mainstream hot hatchback, with a bang, for buck? The thing is though, there isn't much difference here compared to previous MK7 GTI so while the MK7.5 GTI is mighty, one might find it difficult to differentiate the new and old GTI.
Such relentless passion for corners were usually reserved for the hot hatch elites such as the Megane RS, AMG 45s or even its supposed Golf R sibling. But it looks like the GTI no longer want to be just another fast basic everyday hatch no more. It's since moved up the hot hatch hierarchy.
Cockpit
New Tri-Bar Tail Lights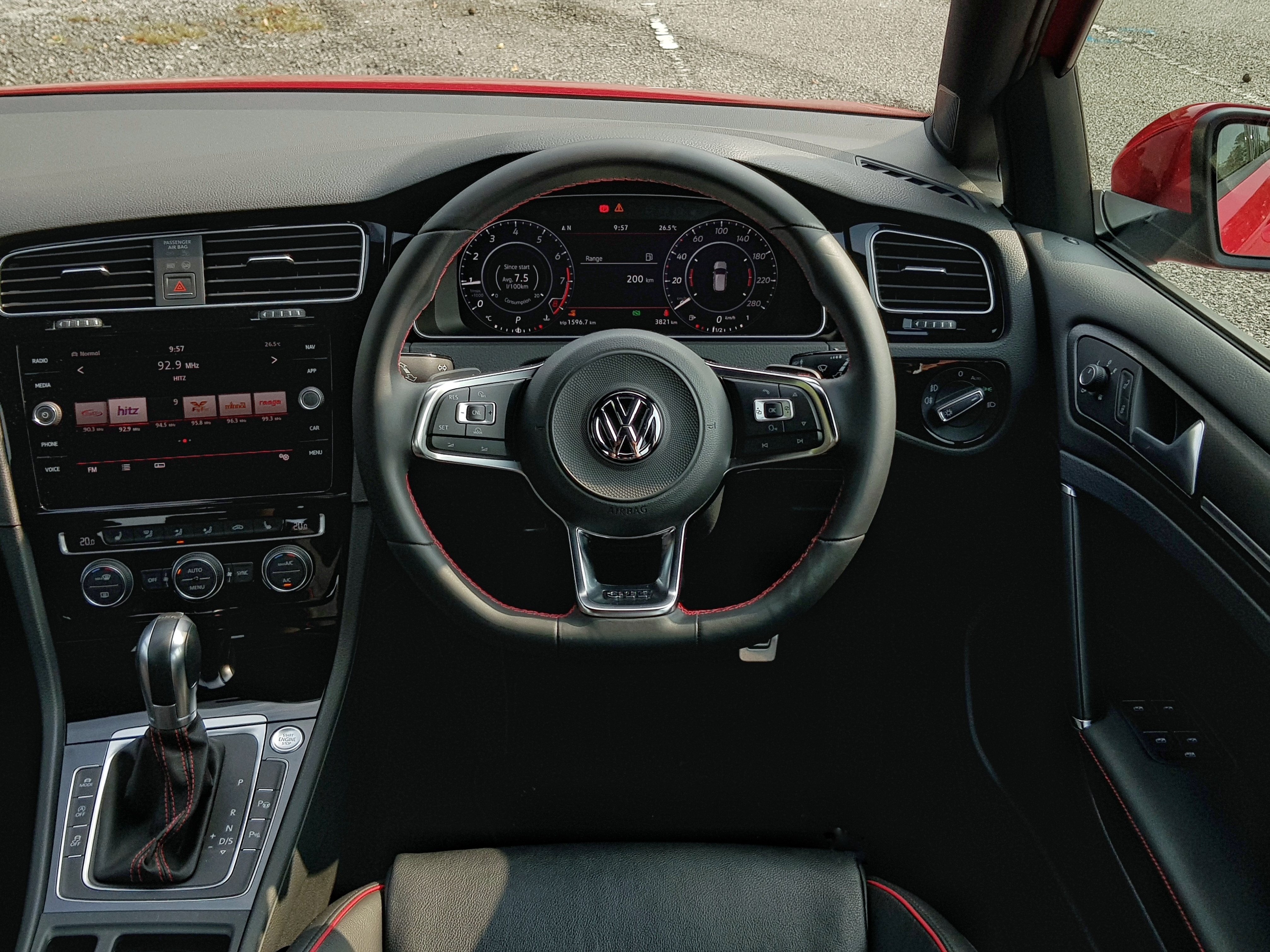 Following through some of the continuous bends or hairpins, its XDS electronic limited slip differential filters out any possibility of understeer even with the throttle pedal floored. In mid corner whilst powering out of an exit, VW's XDS e-LSD system work in the background by cleverly applying calculated braking force on either side of the wheel to reduce understeer, while allowing the GTI to slingshot out of the corner with more throttle and less effort.
Steering
Steering is nice and is one of the more enjoyable aspects of the GTI. It is sharp and mostly quick, inducing a tinge of sportiness. Also because the wheel is variable-ratioed, it adapts and changes according to driving situations.
Verdict
VW's latest GTI has been sterilised and refined. The urban "runabout" simplicity of its iconic MK5 brother, with its iconic paddle shifting DSG box was all the craze back then, followed by XDS and so on, they were all awesome gimmicks that had made the Golf GTI popular in the first place. Even so, all that tech can hardly contain the beastly hatch at the time, which was probably its selling point. But now, with the refinements made, all that torque steer is no more, so are its old boyish tyre screeching days. The new 7.5 GTI is the same grown up 7 GTI but a bit more mature, disciplined, has better finesse.
Special Thanks to Wing Hin Autohaus for loaning us this Red GTI. If you're keen on VW Cars, do give them a buzz and follow them here:
VW Trackday Videos:
Short Videos
VW Trackday Full Video:
Continue reading the Post.
Last edited: