Here is all my 1/24 Evo's that are completed except for one.. in rebuild progress to be a tuners edition....
12 Evo's total...
The group shot..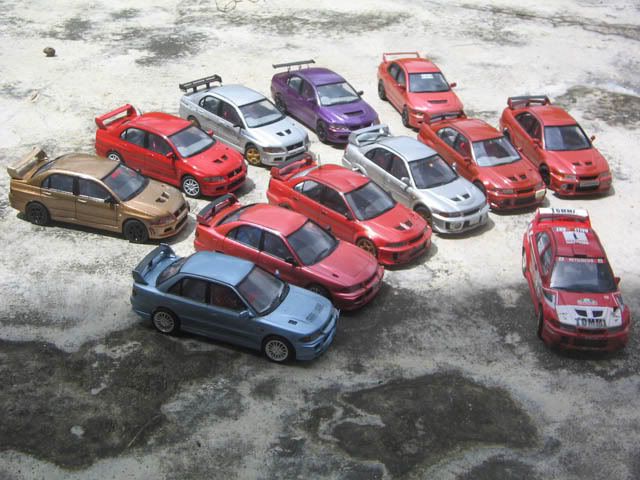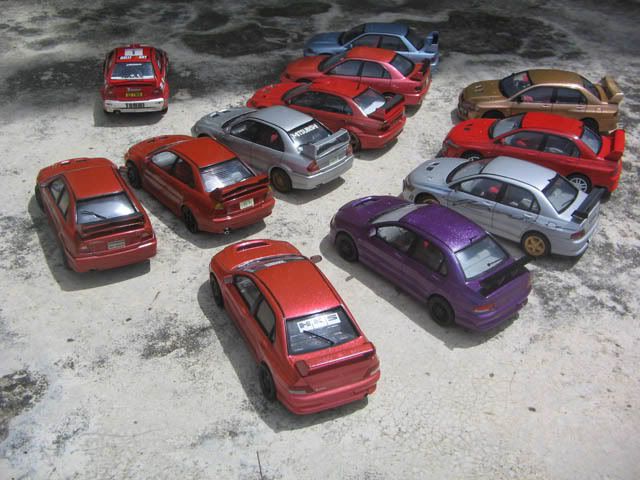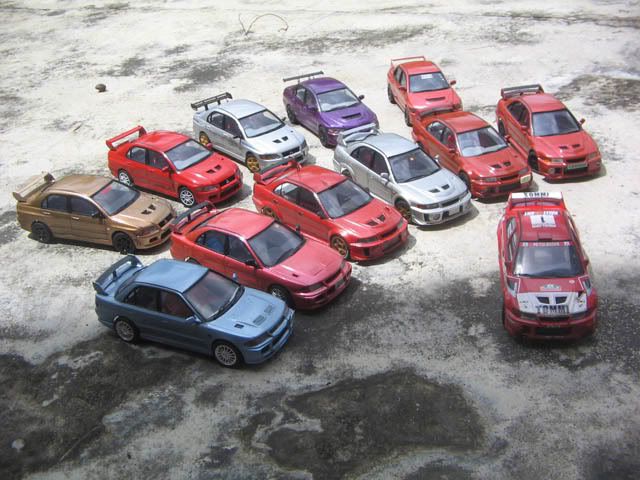 Well, Red Devils... Other colors are not allowed ! :lol: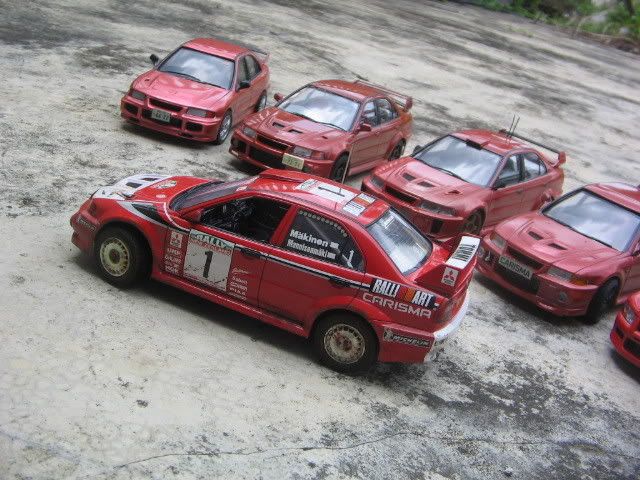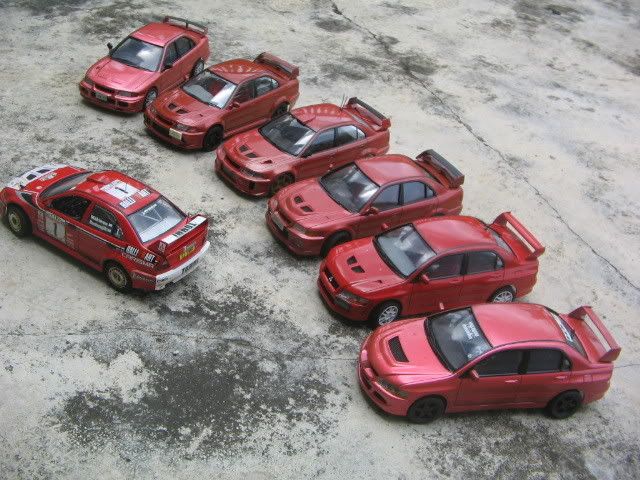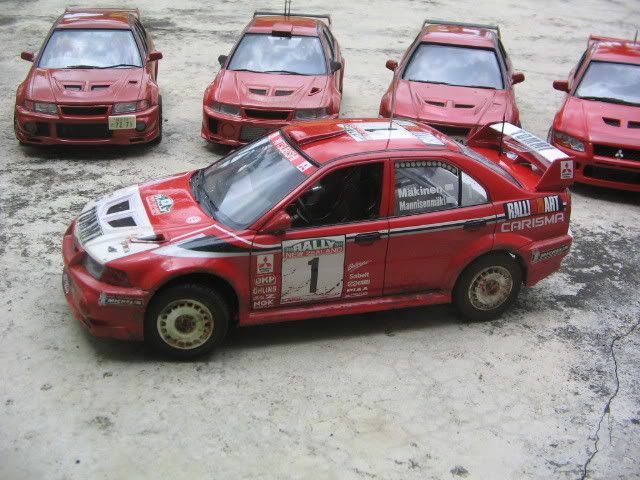 Subaru came in ..Evo's are unhappy(Just a joke..no hard feelings to Subaru fans) :)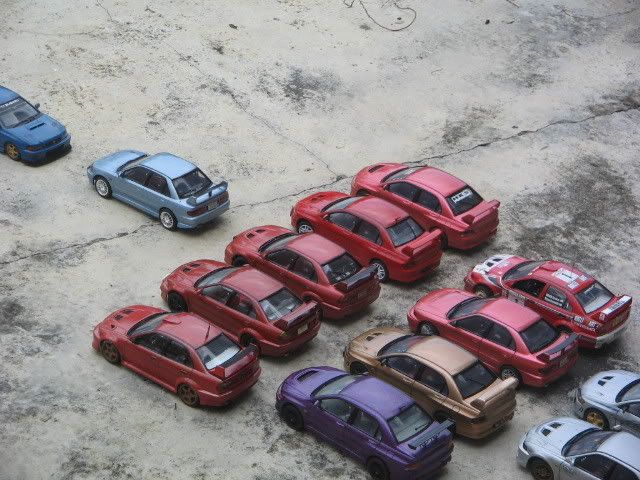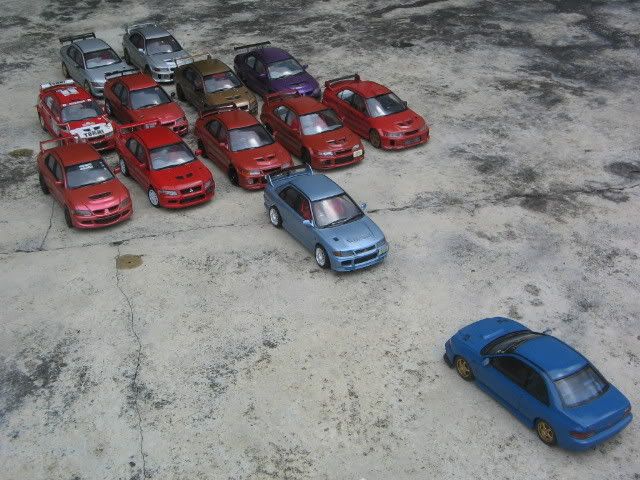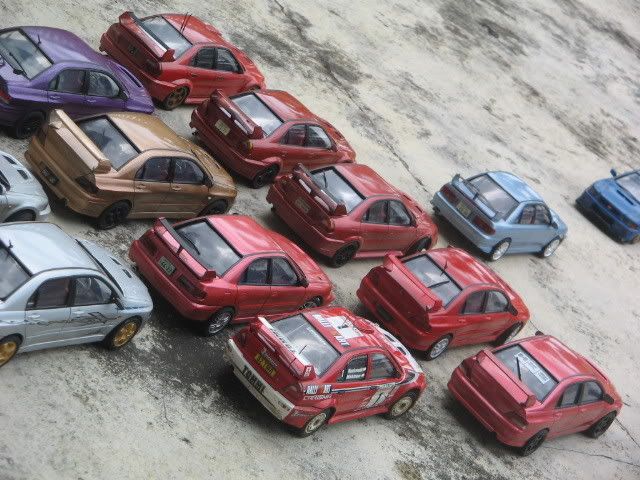 They surrounded Subaru.... And lastly gone in peace... Meet dismiss... :rolleyes: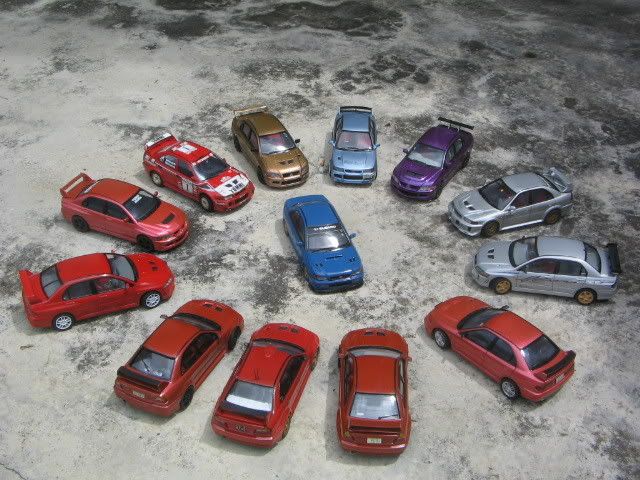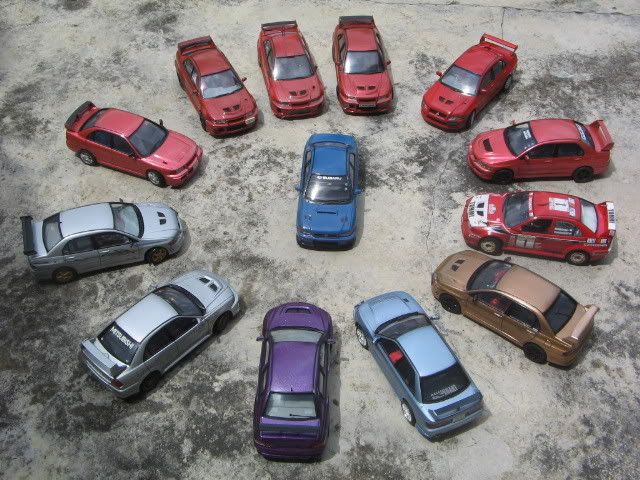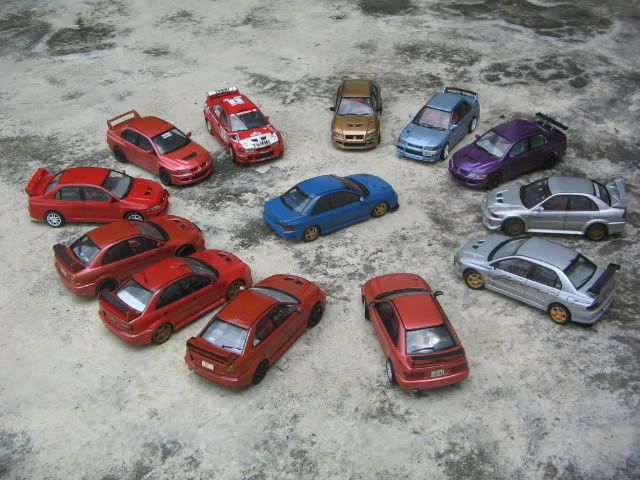 Enjoy the models guys !!!!
I will continue to churn out more Evo's as long I have time to do models.. :P