Boooooossst
Helmet Clan
Moderator
The picture above is basically the water/oil ATF cooler that comes stock with some of the older Nissan Sylphy / Teana cars. Basically the ATF flows in a U-shape within the canister and at the same time water flows outside to cool the ATF, water is courtesy of the coolant.
There are 2 types of coolers out in the market, stacked fin coolers and tube coolers (specifically Permacool since this is their trademarked technology).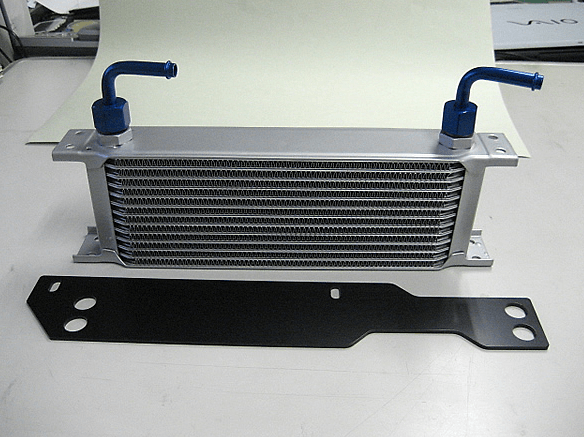 (Generic stacked fin cooler)
(Permacool tube/fin cooler)
I'm contemplating installing an aftermarket ATF cooler but I have a few questions of concern.
1. The ATF oil flow is fast since the resistance is minimal. Prior to the canister is a paper filter so that already slows down the flow quite a lot. If I put either one of these aftermarket coolers, it will definitely slow down the flow of ATF. Will this be a problem in terms of gearbox performance?
(Picture taken from Nissan Sylphy Invision forum)
2. The Nissan website said this thing is a CVT Warmer, not cooler. Which confuses me even more. So how the heck does this CVT work?
CVT Oil Warmer | NISSAN | TECHNOLOGICAL DEVELOPMENT ACTIVITIES
Help?