With Honda unveiling their new turbocharged Type R Concept to the world, the Renault Megane RS Trophy's position as the record holder of the fastest front-wheel drive production car around the Nurburgring is at stake. Then again, the French hot hatch is no longer the primary target as it has actually been toppled quietly by the new SEAT Leon Cupra 280.
Packing 276-horsepower from the 2.0-liter turbocharged engine, this Spanish hot hatch blasted around the Nurburgring at an astonishing 7:58.4 with racing driver Jordi Gene behind the wheel. The Renault Megane RS Trophy will now sit in second place with its time of 8:07.97, which was set back in 2011.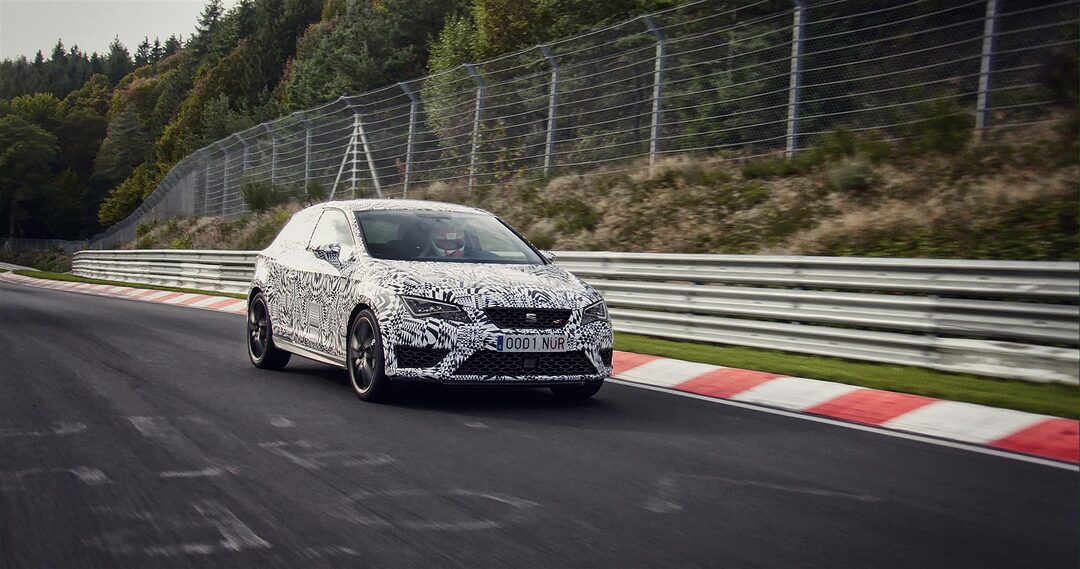 Averaging 154.97km/h and hitting a top speed of 242km/h at the 19.95km circuit, the SEAT Leon Cupra that did the record breaking run was a production-spec model, fitted with the optional Michelin Pilot Sport Cup 2 tires. The optional performance pack also adds up Brembo brakes and 19-inch alloy wheels. Mated to a DSG dual-clutch transmission, the car is able to do a zerotohundred run in 5.7 seconds.
A sub-8 minute run around the 'Ring is mightily fast, which is why the new turbocharged Civic Type R will have to step up their game in order to dethrone the SEAT.