Started by chsyke:
Hi, I'm planing to change my father's car, he is driving a 10years old Proton.
The new Perodua looks good but I want to get some opinion from all here. Thanks in advance for your opinion.
Answers:
Reply by Izso:
Auto or manual? The cheapest 2 models are manual.
If Auto don't bother with the full spec one. That's a lot of extra money for unnecessary luxuries. The car overall seems pretty solid but I would wait for the Proton Iris launching before deciding. Having said that I heard the Iris is gonna be really expensive for its segment. Let's see
Reply by cvkit17:
Autocorrect: The cheapest model is manual only.
Spec G comes in both auto and manual. Only the cheapest model comes only in manual and has no in car entertainment.
My opinion is that if u r looking for an economical (well, literally, coz we're taxed a lot) car with a good fuel consumption, Axia is a good choice. Get spec G if you are only looking for a transport, or straight away go for the highest range (if auto), the advanced version coz it is only 2.3k extra from the SE model and you get leather seat and touch screen multimedia system.
But like izso mentioned, you can wait for Proton Iriz because the lowest range of Iriz cost almost the same as Axia Advanced, but you get a bigger car (i assume) and VSC. However, apart from considering the car itself, you may want to consider the maintenance services, and customer service at SC. Cheers
Reply by peterj:
Look solid?let the picture talk bout itself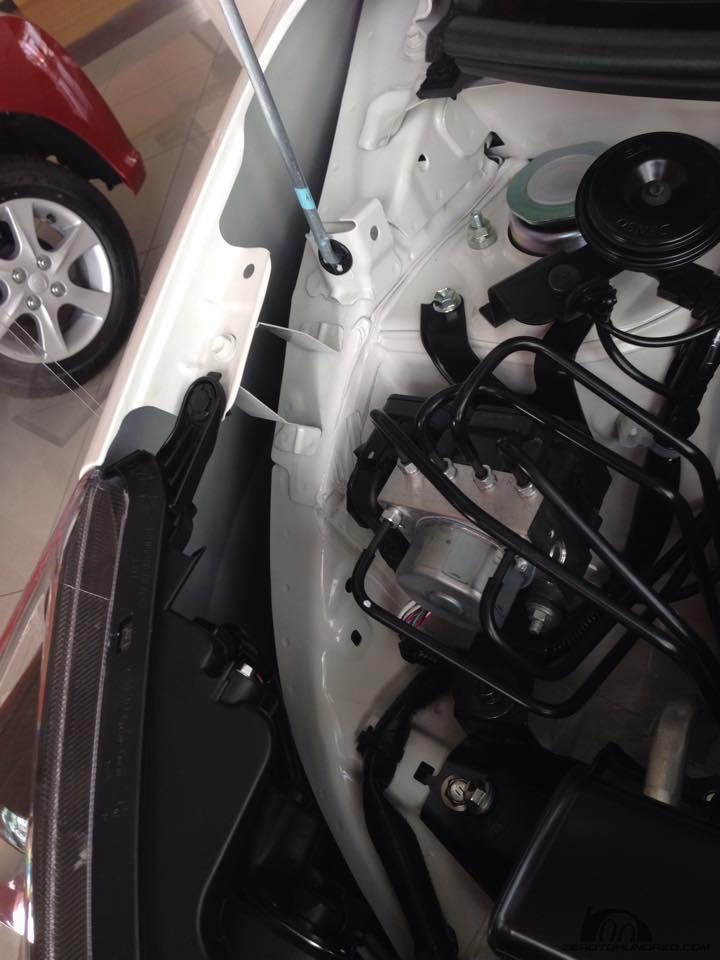 Reply by cvkit17:
Thats normal for non-luxurious cars man. That's the crumple zone to absorb impact. Compared to myvi, axia scored 4 star Asean NCAP. While some of you might doubt the Asean NCAP standard, Axia result is still better than myvi because its an apple to apple comparison (myvi on Asean NCAP also). Putting VSC aside, Proton Iriz could be better than Axia because of the harder chasis.
I think nowadays we shouldnt remain the mindset that big cars are always safer. Because a tiny suzuki swift totally outperformed lets say a proton waja in crash test. However, all these test mean nothing if we crash the car at more than 100kph
http://www.zerotohundred.com/newforums/car-talk/452791-is-p2-axia-a-good-buy.html
Z
He presses and then he releases - Specifically entrusted with publishing auto news, Zerogram is much like The Stig from Top Gear. He says nothing, lis...