The 2016 Paris Auto Show is still ongoing for trade and public, but media days ended nearly a week ago and all debuts have been made, with automakers showcasing their latest offerings as well as their vision of what future automobiles would look like.
The Mondial de I'Automobile has been the stage for automakers to unveil various forms of vehicles; from futuristic concepts, ultra-efficient hybrids, to race version of passenger cars. Let's take a look at these 10 not-to-miss cars
.

1. Audi RS3 Sedan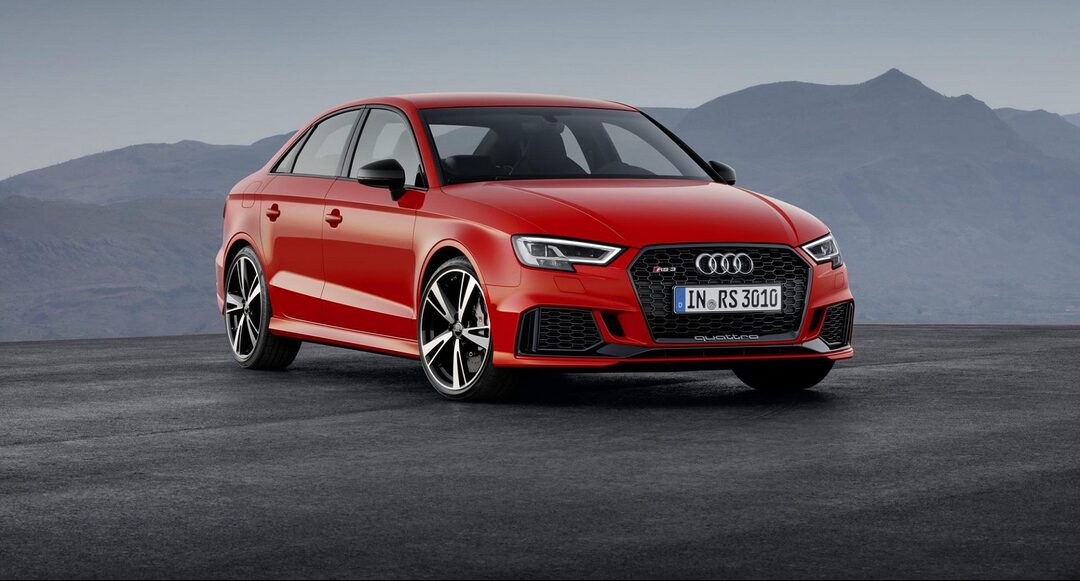 The RS3 Sedan comes with aerodynamic bits comprising large air intakes, large tailpipes and new bumpers with a splitter for the front and a diffuser for the rear. The car is only available in 2 shades; Catalunya Red and Nardo Grey.
It is powered by a turbocharged 2.5-litre 5-cylinder engine that debuted in the TT RS. The engine kicks out 400hp (33hp more than its predecessor) and 480Nm of torque. The compact, powerful sedan can accelerate from Zerotohundred in only 4.1 seconds and capable of 280km/h top speed. A 7-speed dual-clutch automatic gearbox is paired to the engine, with Audi's Quattro all-wheel drive system fitted as standard.
The RS3 feature 14.6-inch front disc brakes with 19-inch wheels all around, and has improved handling with lower suspension (1-inch lower). The car that is aimed at BMW's M2 is expected to be available in the US and China by summer 2017, before the other continents later.


2. Ferrari LaFerrari Aperta


Before we go through the specs and details, let us just accept the fact that all 209 units of Ferrari's topless hypercar has been spoken for, before it even landed at the Paris Auto Show and at $2.2 million price tag. We'll wait while you digest that…
The sold-out LaFerrari Aperta packs the same powertrain as the hardtop sibling it's based on: a glorious naturally-aspirated 6.3-litre V12 and an electric motor with KERS technology, good for 949hp. Zerotohundred is made less than 3 seconds and does over 350km/h in top speed too.
Ferrari claimed that despite the Aperta being a spyder, it achieved the same chassis rigidity as the coupe. The doors on the LaFerrari Aperta are still scissor doors, but it opens from a much lower pivot point instead of from its A-pillars like those on the LaFerrari coupe. There's also the 70<sup>th</sup> anniversary emblems on both sides of the Aperta's body, which Ferrari will celebrate next year (1947-2017).


3. Honda Civic Type-R


Honda displayed the 2018 Civic Type-R prototype that will be made available for the US, thus making it the first ever US-market Civic Type-R. Bet this will put the era of Americans browsing for Type-R badges from Ebay to an end, soon.
The prototype gets an array of aero kits like aggressive front intakes, rear wing and splitters. Typical Type-R fashion, there's Brembo brakes and a 6-speed manual. The car also comes with not 2, but 3 tailpipes. Specs are yet to be announced, but output figure is rumoured to be around 300-345hp range.


4. Hyundai RN30 and WRC i20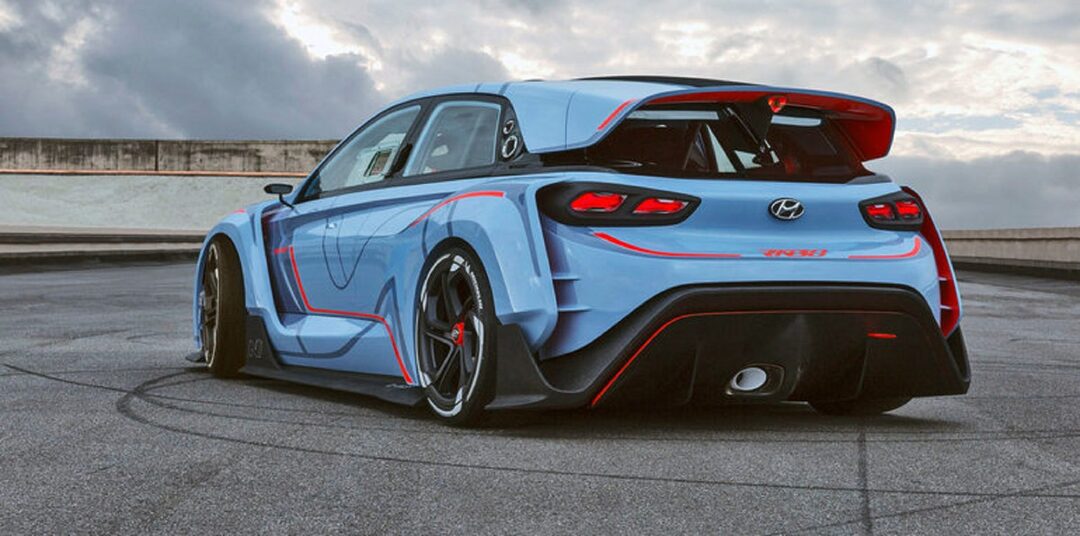 Hyundai used the auto show to reveal its racy side by introducing the sporty RN30 and its new WRC (World Rally Championship) car. The RN30 is built on the next-gen i30's platform but has received some touches from Hyundai Motorsport, Hyundai Motor Europe Technical Centre and Hyundai's Performance Development & Hugh Performance Vehicle Division.
Under its bonnet is a 2.0-litre turbocharged engine, tweaked by Hyundai's in house performance division to churn out 375 horses. Power is transferred to the ground via a dual-clutch gearbox to a four-wheel drive system. The car has butterfly doors, wide wheel arches as well as FIA-spec racing buckets and full roll cage.
The company's 2017 WRC machine is an i20-based car, developed to meet WRC's 2017 rules and regulation. The i20 WRC will debut at the Monte Carlo Rally on Jan 20, and competing teams have been given some freedom for aerodynamic and power departments.


5. Lexus UX Concept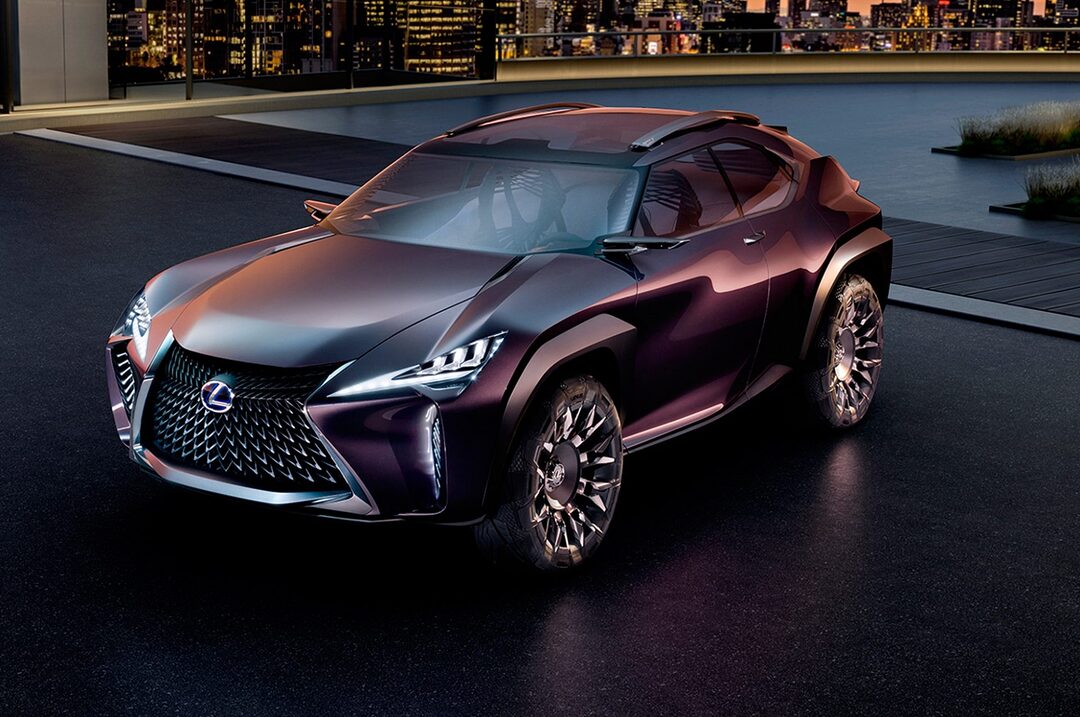 Lexus is set to 'redefine the driving experience' with its latest UX Concept crossover, and calls its latest concept 'the vision for a compact SUV of the future'. Compared to the Lexus NX, this concept crossover's length is 9-inches shorter and its height is 6-inches shorter.
Using an inside-out design philosophy, the idea is to create a strong bond between interior and exterior styling. Boasting a long hood and see-through A-pillars, Lexus said the "highly sculptured surfaces are reminiscent of a classic sports car".
Mirrors are replaced with cameras, and its dynamic backrest and cushion allow the seats to move with the occupant's body contours. It also gets 3D hologram displays that replaces conventional instrument setup.


6. Mercedes-AMG GT C Roadster


A few weeks before the auto show, Mercedes had already showed off its official images of the GT Roadster and the GT C Roadster. The softer of the two will be the GT Roadster, producing 469hp and 630Nm of torque, and is capable of century sprint in 3.9 seconds. Meanwhile, the GT C Roadster which is the hotter among the duo will pump out 550hp and 680Nm of torque. Zerotohundred is point two seconds quicker, at 3.7 seconds.
Powering both cars is a 4-litre V8, coupled to a 7-speed dual-clutch transmission. However, the GT C is differentiated by a reworked transmission, rear-wheel steering, an electronically locking differential, and wider fenders. It also receives an extra Race mode for its transmission, in addition to Comfort, Sport Plus and Individual.


7. Mercedes Generation EQ


Mercedes-Benz pulled the veil off the Generation EQ concept, showcasing a new brand of electric vehicles. The first offering of the new brand is named for 'electric intelligence', in the form of a crossover and is built on the specially-designed platform for battery-electric models.
The all-wheel-drive EQ is equipped with two electric motors, squeezing 402hp and 70Nm of torque and is capable of accelerating from Zerotohundred in under 5 seconds. Powering the motors is a battery mounted deep in the floor between the two axles.
According to Mercedes, the Generation EQ can be viewed as Mercedes' version of BMW's i sub-brand, but the Three-Pointed Star marque will offer a wider variety of models. The EQ crossover can be charged from a traditional wallbox for fast-charging capability.


8. Nissan Micra


During the motor show, Nissa launched its all-new 5<sup>th</sup> generation Micra, the compact hatchback that is aimed at the European market. It sports the same styling as can be seen on its bigger Altima sedan or the Murano SUV. With 'floating roof' and sharp lines here and there, the design language actually works, and I kind of like it.
The new Micra is offered with a 0.9-litre turbocharged 3-cylinder petrol or a 1.5-litre diesel, both capable of 90hp. Transmission details is still scarce, though it is said to be offered with a 5-speed manual. As for the colours, buyers can opt from 10 different exterior colours along with 2-tone and stripe packages and an array of wheel options.
The hatchback will also get safety features usually found on more expensive cars, like lane departure warning, emergency braking with pedestrian recognition, 360-view monitor camera system, blind-spot warnings and high-beam assist. Will the car make it to our shores? I personally really hope so.


9. Porsche 911 GT3 Cup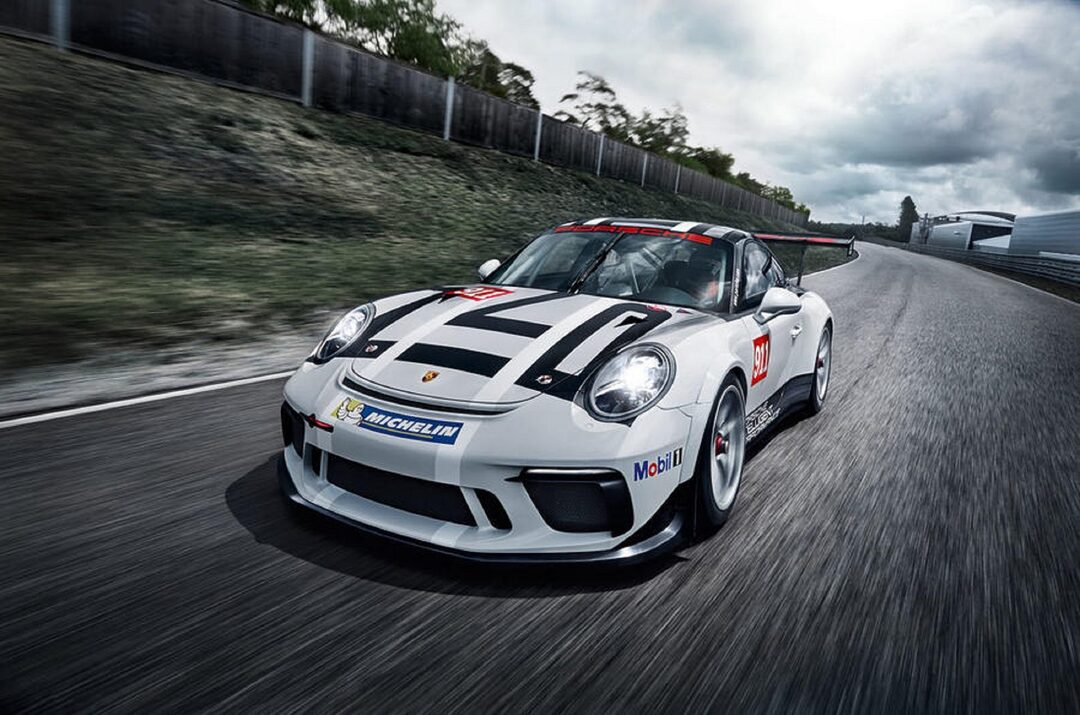 Porsche has introduced the new 911 GT3 Cup for its 2017 season. Its 4.0-litre engine originated from the GT3 RS road car now makes 485hp, and the whole car weighs only 1,200kg. For the first time, the naturally-aspirated powerplant gets rigidly-mounted rocker arms and a central oil feed. In addition, there's an integrated oil centrifuge to keep oil foams down.
In the aerodynamic department, the GT3 Cup gets a new front apron and a rear bumper. Wheels are 18-inchers, centre-locked and wrapped in Michelin racing slicks. Elsewhere, the car is fitted with a safety cage, moulded bucket seats, and a new FIA-approved roof rescue hatch.


10. Volkswagen I.D. Concept


During the auto show, Volkswagen has rolled out the all-electric I.D. concept, promising 375 miles (600 km) of range, and is set to be produced in 2020. The I.D. sits on a Golf platform, and delivers the space of a midsize car. However, cabin is much roomier than the car it is based on as the I.D. eliminates the need for space-occupying combustion engine.
Although the I.D. only pack a 125kW motor as opposed to 150kW on the Chevrolet Bolt, the range capability is still more than the Bolt's 238 miles (390 km). Then there's the I.D. Pilot – a fuly-autonomous drive mode – which is planned to be ready for mass market by 2025.
Last edited: