You can expect a wide range of cars from all sorts of manufacturers trying their luck at TIMETOATTACK, but there is one slim shady that will always be pleased to stand up. Famed for their deafening VTEC shrieks, the Honda horde had never failed to turn up at TIMETOATTACK, an awesome platform for the 4-banger to display its FF prowess, and how it is still a force to be reckoned with.
No stranger to Sepang, the Civic FD2R has got to be the all-time participant favourite candidate in undertaking time attack missions. Ready to pounce the track with its potent 2.0-liter K20 power plant, the lap timing these machines post are amazing even in street-legal form!
Pentagon Racing will in no doubt field at least one of their Hondas in TIMETOATTACK. So for 2014's opening round, they had brought with them something special.
With almost nothing unnecessary left in the car, Chris Tan had entered their MSS / S1000KM / MME racecar within the event's Time Attack Machine class! With no extra weight to worry about and semi-slick advantage, he managed to secure the top spot of the TAM 2200CC Below category with a speedy 2:30.744.
But Pentagon Racing was not the only one fielding a stripped-out Honda for the attack, as GME Racing also follow suit, but with a more mature, force-fed EK Hatch. Taking the approach of turbocharging their Civic EK9 and fielding a talented driver, recently made famous from his amazing Class and Overall Class Champion win at MSS 2014 Round 1, Mark Darwin was put behind the wheels and wowed the crowd by posting a best time of 2:22.721.
And while we are on the subject of Mark Darwin, he was also put in command, a second car for this round. A peculiar car that had really caught our attention. From the outside, it looks just like any other CRZ Hybrid on the streets, but on heavy steroids. With the capability of clocking a best time of 2:28.647, this CRZ is not your regular tree-hugging eco, as Fast Autoworks had shoehorned a K20 into this sports hatchback. Pretty much stock overall, the ability of this K20 CRZ in destroying even the FD2Rs is nothing short of spectacular
Although the Hondas are widely-known for their FF machines, their limited range of rear-wheel rockets also gained a whole lot of respect from enthusiasts. We would love to see, even for once, the rare opportunity for a fast NSX to actually open the taps at TIMETOATTACK in the coming rounds to finally reveal just how well it fares among its Japanese competition. Though, we could settle with the sexy S2000s that are making brilliant progress at TIMETOATTACK these days.
Let's take a quick look at the top charts in reference to the Evos at last weekend's TIMETOATTACK Round 1
Time Attack Machines – Session 1
Time Attack Machines – Session 2
Street NA – Session 1
Street NA – Session 2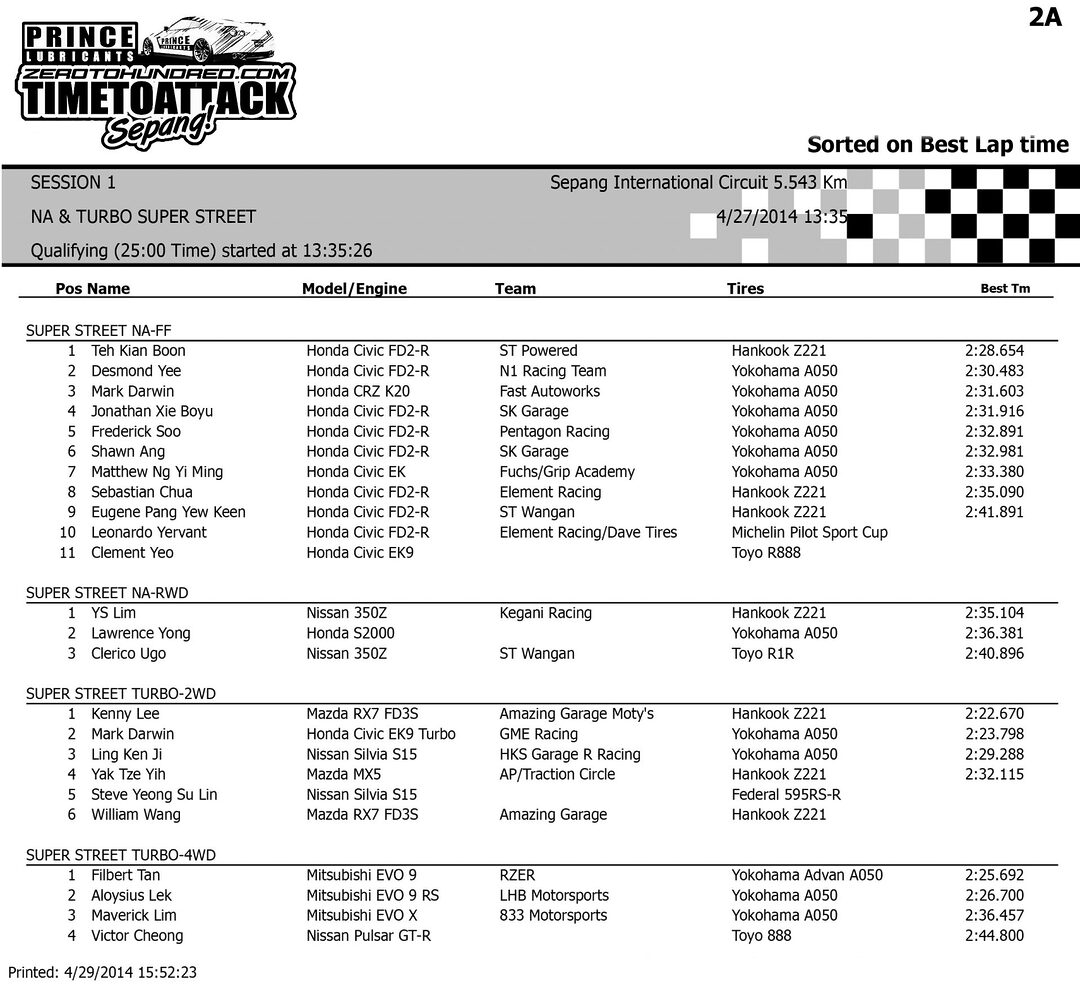 Super Street – Session 1
NA-FF
NA-RWD
Turbo-2WD
Turbo-4WD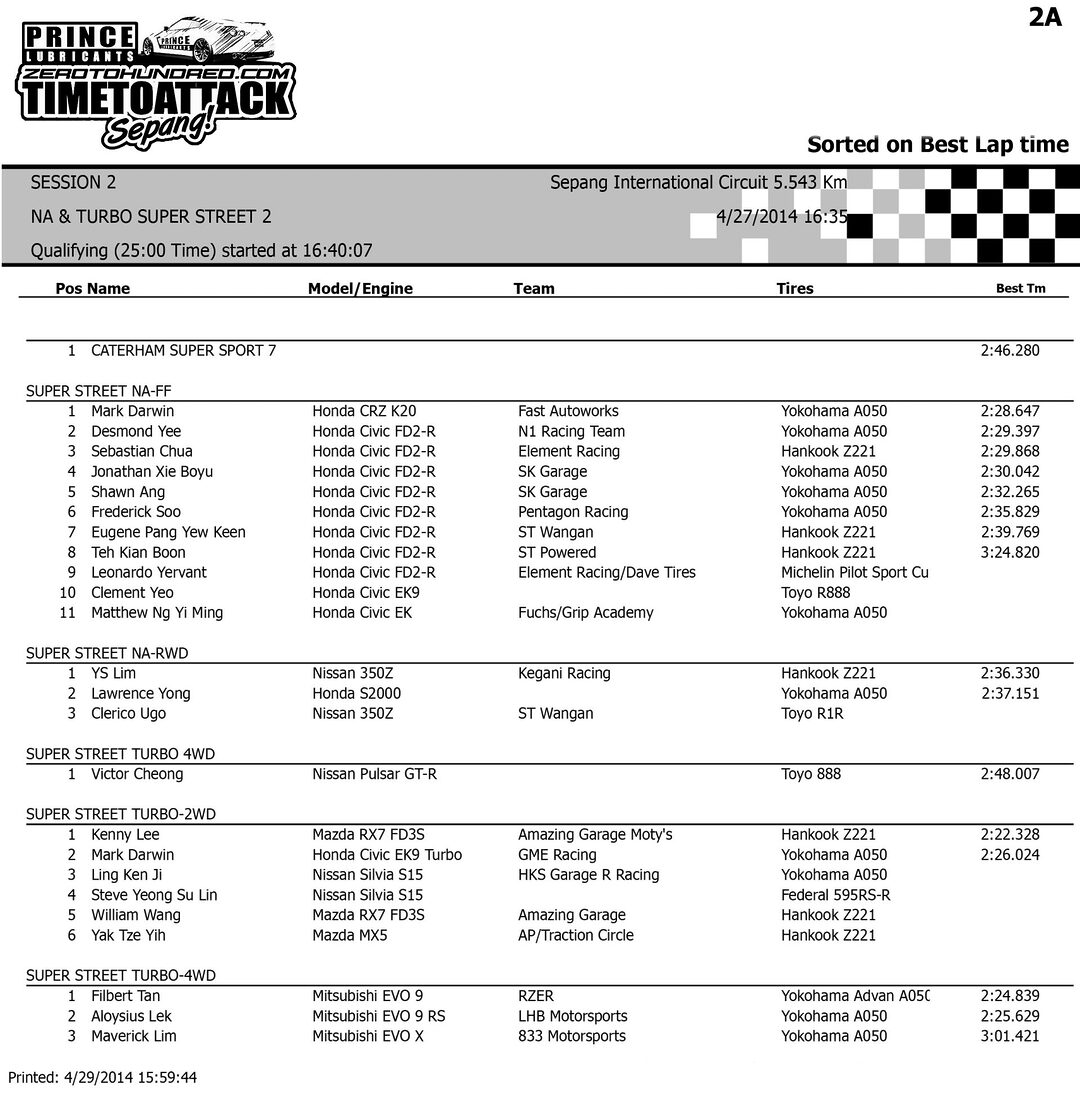 Super Street – Session 2
NA-FF
NA-RWD
Turbo-2WD
Turbo-4WD
Follow TIMETOATTACK and Zerotohundred!