Beyond 20,000 RPM!
Senior Member
Beyond 20,000 RPM!
Senior Member
Feb 12, 2006
20,932
5
1,638
Latest C.f look of universal diffuser for all types of car.

Contact me Douglas 0166808888 if interested.

Location : Kepong

Stock ready.

Working hour : 24 hour A DaY can Purchase By Cash on Delivery

Method of Purchase : Cash & carry terms & Maybank2u online banking system.

No installation & paint provided.

Shipping Or Courier Service to outstation is available.


Able to contact me on:

MSN :takholas575@hotmail.com

Handphone :0166808888

Purchase By Cash On delivery / Maybank: 1140-8579-6710 Say Jin Lun



"sorry to inform that our cf looks products will not longer continue production anymore after this month...so if there any order u can list down ur name and item 1st. so that we can make a last order for u..thanks..sorry for any misunderstanding "




Universal Diffuser



Universal Subaru Cannard



Universal Long Type Cannard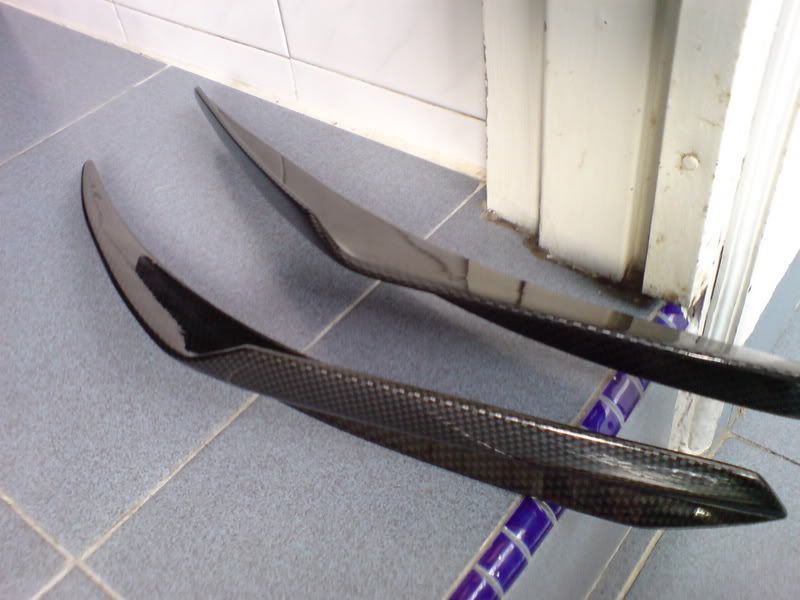 ***Note : Above items all are universal Don't ask me about the same question, Does it fit or not ? It is made from pu materials you can bent it,it more depends on how you install and adjust only. Because pu is more flexible types. THIS IS NOT FIBER MATERIAL, THE C.F LOOKS IS NOT STICKERS. this is carbonized products.the CARBONIZED WONT DROP OR GET FADED.ABLE TO POLISH.
Last edited: