Project cars, we've all been there. Half the time these things never turn out as desired, if they are ever completed at all. Such is true about this KEV8 example. No reason was given as to why it's stopped or for sale but is definitely worth a feature here. A KE70 with a V8 imagine that for a while.
The V8 in question is a Toyota and codenamed the 1UZ-FE. A 4-litre 250hp (300hp on later VVT-i versions) NA engine that had powered the likes of Toyota's Celsior, Crown, Soarer, and other big executives. An award winning candidate that had stood the test of time, is bullet-proof and advanced for its time, being a quad cammed engine.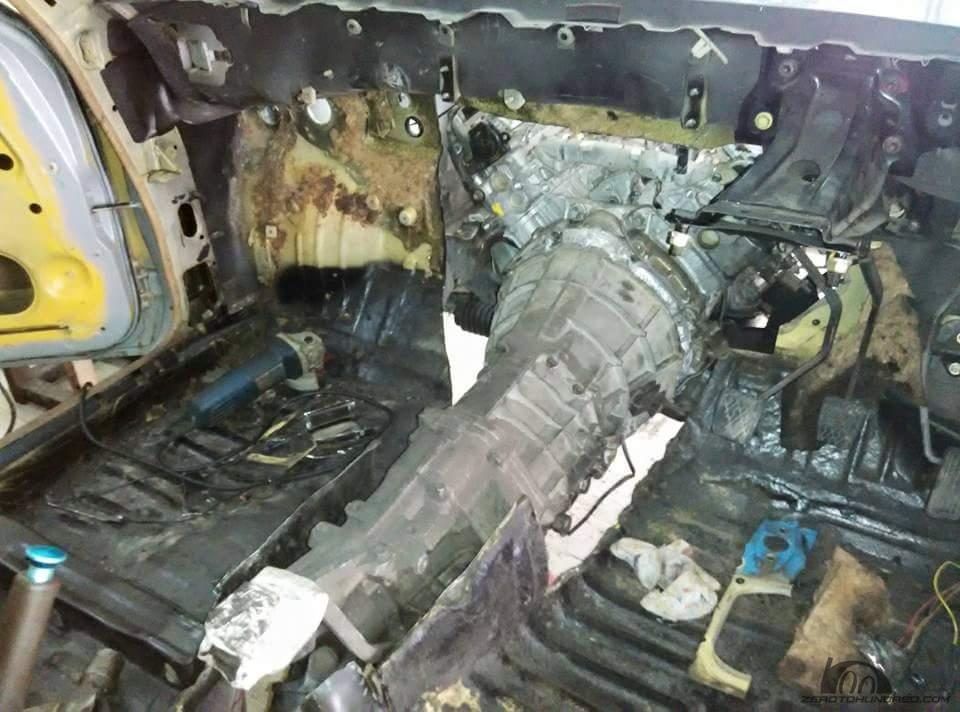 Here's what the owner says:
As stated in the title. This is my little project for the KE70.

Comes with a few goodies:

1 unit Aim MXL2 digital dash logger (comes with Gps module)
1 set Technotoytuning (T3) GTX2 lower control arms. (Adjustable)
1 unit ATL fuel cell 30 liter (crash proof)
2 units Deatschwerks 350lph external fuel pump
1 unit Ogura super single clutch

The car is currently not in running condition. No major rusts. About 20-25%. There many things that are absent in the car but nothing major (front suspension, brakes, wheels, steering and seats). Ecu and complete wiring for the 1UZ will be given along.

Im looking for about 18k nego altogether. Prefer to let go everything one shot. Its about time for me to let this project go. For enthusiasts out there who are really interested. Please feel free to contact me.
Link to Post: http://www.zerotohundred.com/newforums/cars-for-sale/460137-project-kev8-to-let-go.html