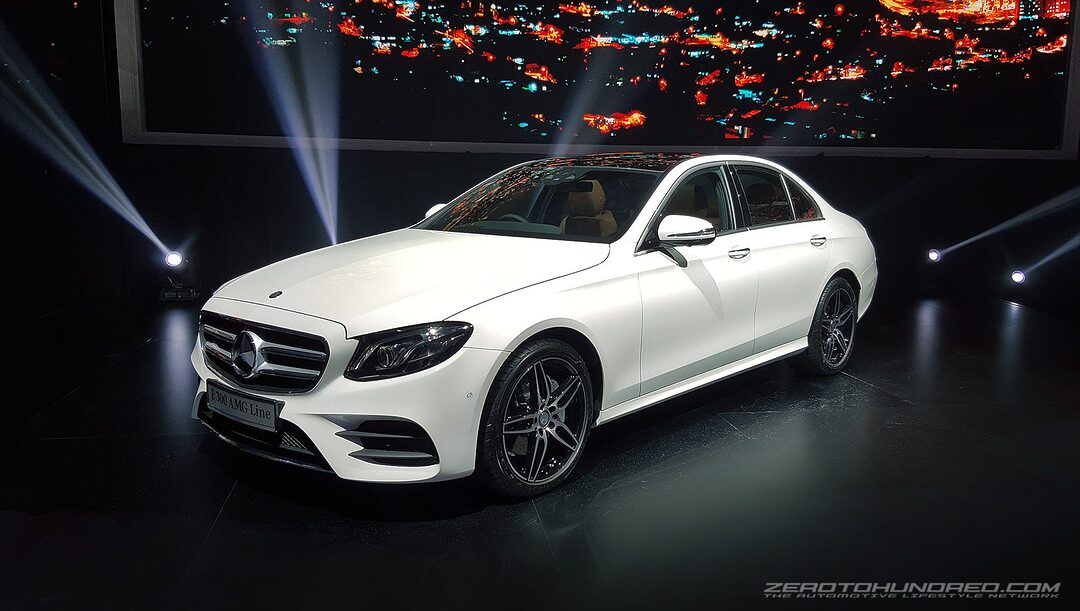 Not many names can set benchmarks in the segment of mid-size executive sedans these days. Nemeses Mercedes-Benz and BMW never cease to raise the bar at each introduction of a successor, and this time Mercedes had just put their best forward. Their 10th generation  W213E-Class.
Exterior – revolutionarily muscular
Constructed on Mercedes' modular MRA platform, the new body is now lighter and stronger with 11% more utilization of aluminium and 3% more usage of ultra-high-strength sheet steel. This translates to improved handling as well as maintaining lower NVH levels while reducing fuel consumption.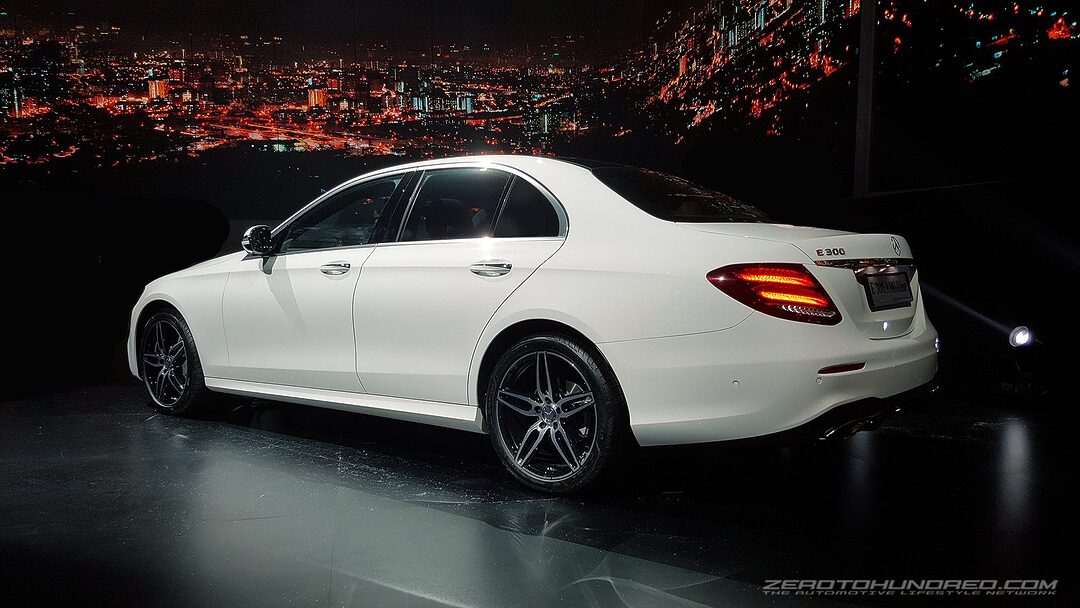 Yet again, featuring  familiar silhouette of the W222 S-Class, this new E-Class has a muscular front end and broader rear shoulders that boasts an unmistakably distinctive and powerful character.
Exclusive Line: Classic Mercedes radiator grille with the 3-pointed star on the bonnet
Avantgarde and AMG Line: sports radiator grille with a large Mercedes star on its centrepiece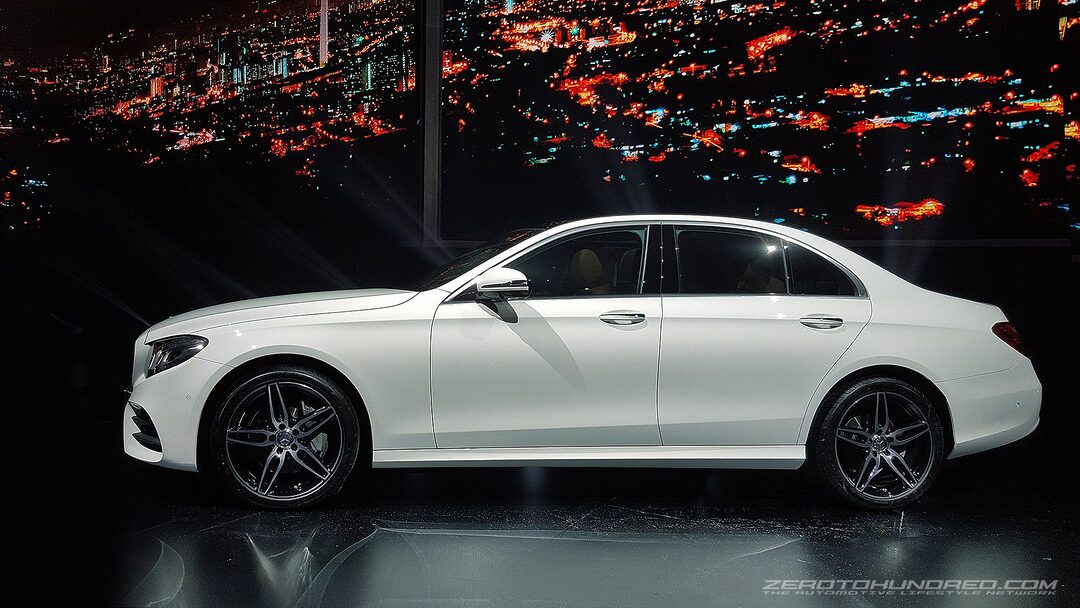 Compared to its predecessor, the new E-Class is 43mm longer but the wheelbase is extended by 65mm which effectively benefit all passengers. The car now is lower in height and see an increased track width (extra 20mm at the front and extra 7mm at the rear) giving it an agile handling characteristic.
Also new is the high-resolution Multibeam LED headlamps, each with 84 individually-controlled high performance LEDs. The headlamps, using a grid system, is designed to precisely illuminate the road and adapt to all situations to provide exceptionally bright light without dazzling other road users.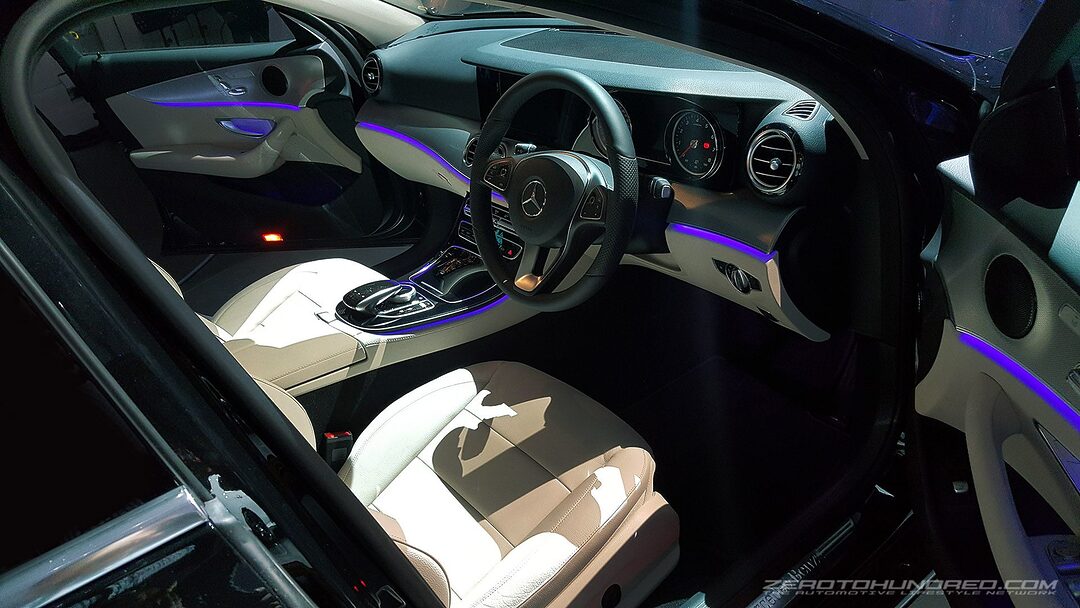 Interior – emotion and intelligence

The new E-Class comes a full-size wide-screen cockpit display acting as an virtual instrument cluster with 3 different view styles: Classic, Sport and Progressive which is truly unique in this segment. The two brilliant next-generation high-resolution displays which visually combines into a wide-screen cockpit, creates a horizontally-orientated central element.
The new multifunction steering wheel feature touch control buttons that enables driver to intuitively control the entire infotainment systems, all within finger swipes without having to take their hands off the steering wheel.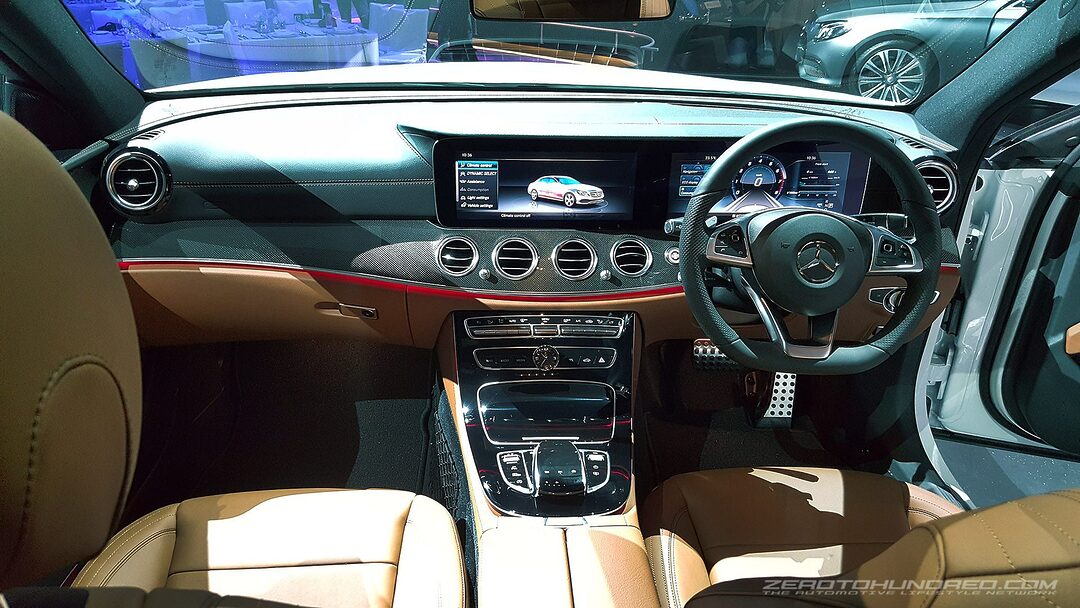 Other equipment are Touchpad with controller located at the centre console and Linguatronic voice control system that integrates into the infotainment system.
The overall interior style is defined by high quality materials:
leather-covered doors and beltline (optional)
new attractive colour combinations such as nut brown/macchiato and saddle
brown/macchiato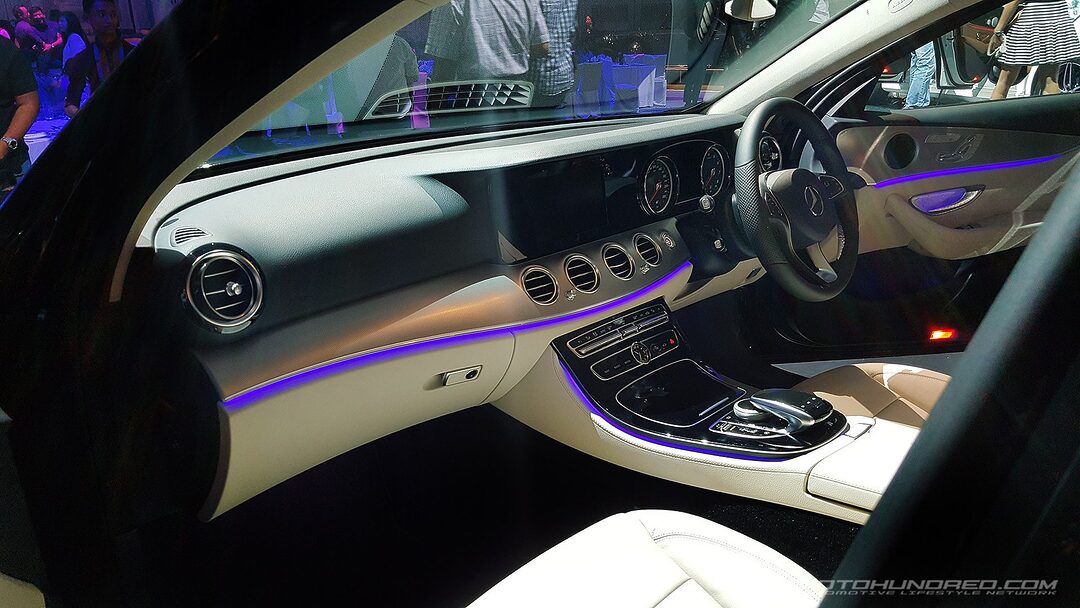 Interior dimension compared to its predecessor:
front shoulder room: unchanged
rear shoulder room: 4mm wider
rear legroom: 6mm longer
boot capacity: 540-litre (unchanged)
Sound System:
Mercedes-Benz-developed Frontbass system
Burmester® surround sound system with 13 high-performance speakers (E300)
Powertrain
The new E-Class is powered by a sole engine option, Merc's familliar 2.0-litre turbocharged 4-cylinder petrol unit across the lineup. However, each line is specifically-tuned therefore rating different output figures.
All engines are equipped with Eco start/stop function and will be paired to a new 9G-tronic 9-speed torque converter automatic transmission.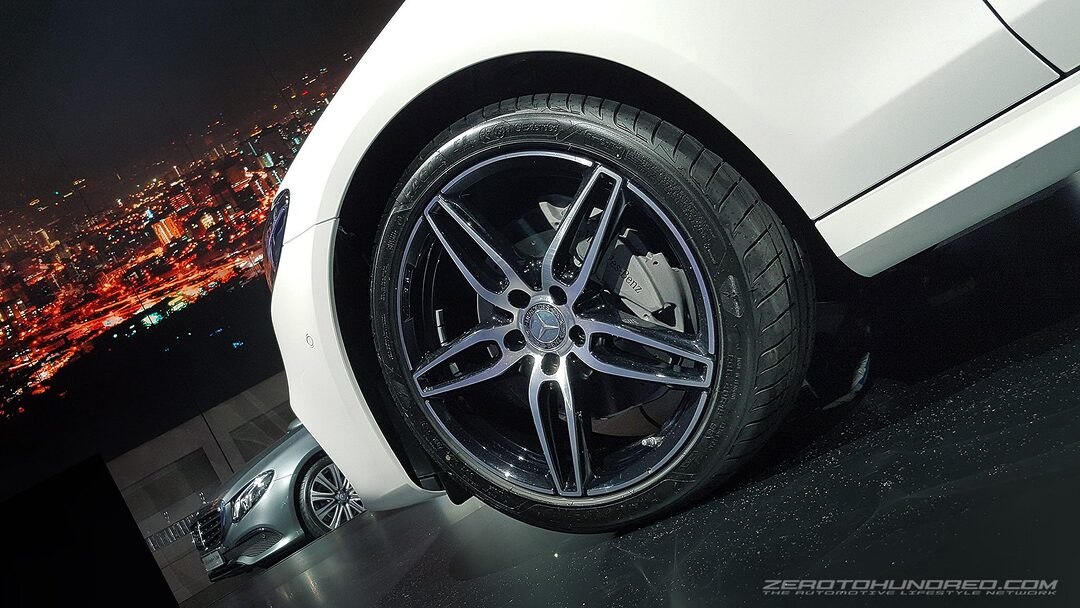 Chassis – sporty comfort
The suspension on all of the variants of the new E-Class receives Agility Control system with selective damping option, Drivers will be able to select from four different modes; Comfort, ECO, Sport and Sport + from the Dynamic Select switch in the cockpit. Meanwhile, the additional Individual mode allows drivers to configure their vehicle to suit personal driving preferences.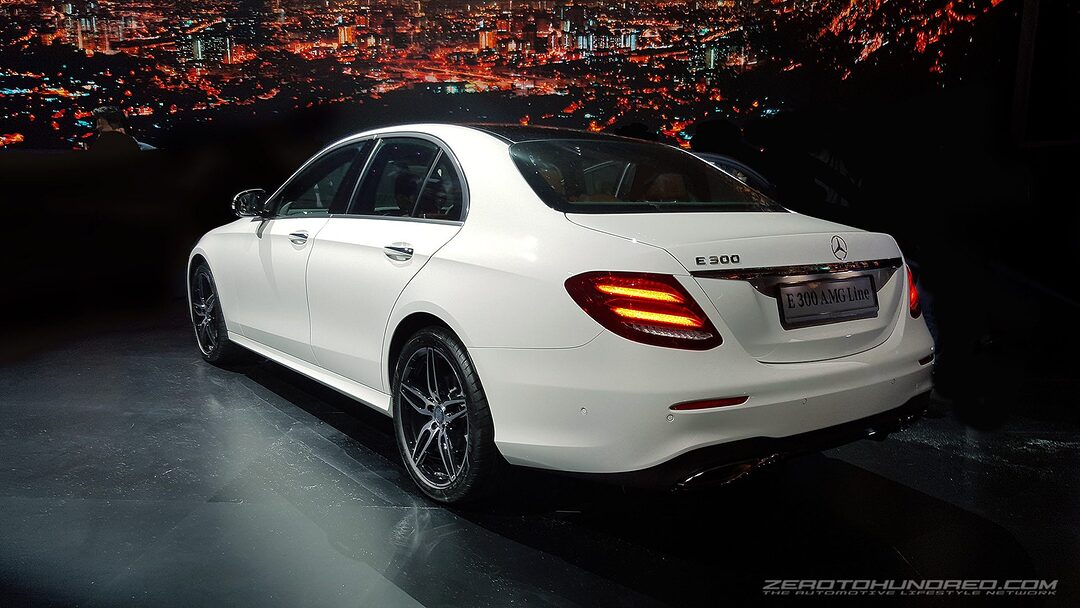 Safety – next-generation driving assistance
PRE-SAFE® impulse side: Works with air chambers in the side bolsters of
backrest that are inflated to move away occupants as far as possible from
imminent side impact.
Parking Pilot: Comprehensively assist the driver in the search of parking
space and piloting the vehicle in and out of the parking spaces.
PRE-SAFE® Sound: The system that is based on human reflex, emits a short
interference signal through the vehicle's sound system. The system triggers
natural reflex if the risk of collision is detected, thus reducing the stress
on the occupants.
Multifunction Telephony in the E-Class equipped with COMAND Online, an all-
new infotainment system that allows mobile phones to be connected to the
vehicle's aerial and provides inductive function to all devices that supports
Qi standard.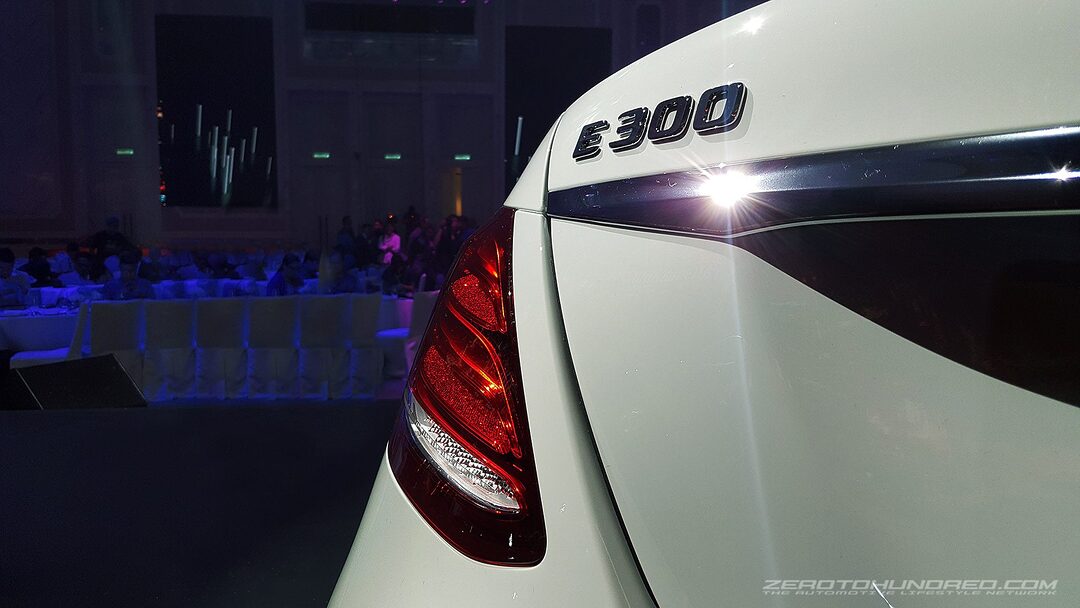 2016 Mercedes W213 E-Class
Engine: 2.0-litre turbocharged 4-cylinder petrol x 4 variants
Power: E200 Avantgarde: 184hp/5,500rpm; E250 Avantgarde: 211hp/5,500rpm; E250
Exclusive: 211hp/5,500rpm; E300 AMG: 245hp/5,500rpm
Torque: E200 Avantgarde: 300Nm/1,200-4,000rpm; E250 Avantgarde: 300Nm/1,200-
4,00rpm; E250 Exclusive: 300Nm/1,200-4,000rpm; E300 AMG: 370Nm/1,200-4,000rpm
Zerotohundred: E200 Avantgarde: 7.7secs; E250 Avantgarde, E250 Exclusive and
E300 AMG: to be determined
Top speed: E200 Avantgarde: 240km/h; E250 Avantgarde, E250 Exclusive and E300
AMG: to be determined
Transmissions: 9-Speed automatic
Fuel Economy (l/100 km): E200 Avantgarde: 5.9; E250 Avantgarde, E250 Exclusive
and E300 AMG: to be determined
Dimensions: 4923mm (L), 1852mm (W), 1468mm (H)
Price:
E200 Avantgarde: RM395,888 (OTR w/o insurance)
E250 Avantgarde: to be announced
E250 Exclusive: to be announced
E300 AMG: to be announced