Apple introduced the 'iOS in the car' system last year at the World Wide Developer Conference and although it wasn't perfect, we had always imagined what it would be like if this was actually brought to life in our everyday cars. Well.. don't wonder no longer as Apple recently introduced the CarPlay system at the Geneva Motor Show to the eyes of the public.
Apple users who are familiar with AirPlay will find that CarPlay is derived from a very similar concept, however made compatible for drivers on the move. CarPlay is now available for iPhone 5 users onwards with the new iOS 7.1 update giving access for users to use the features of their phone on the car's touchscreen.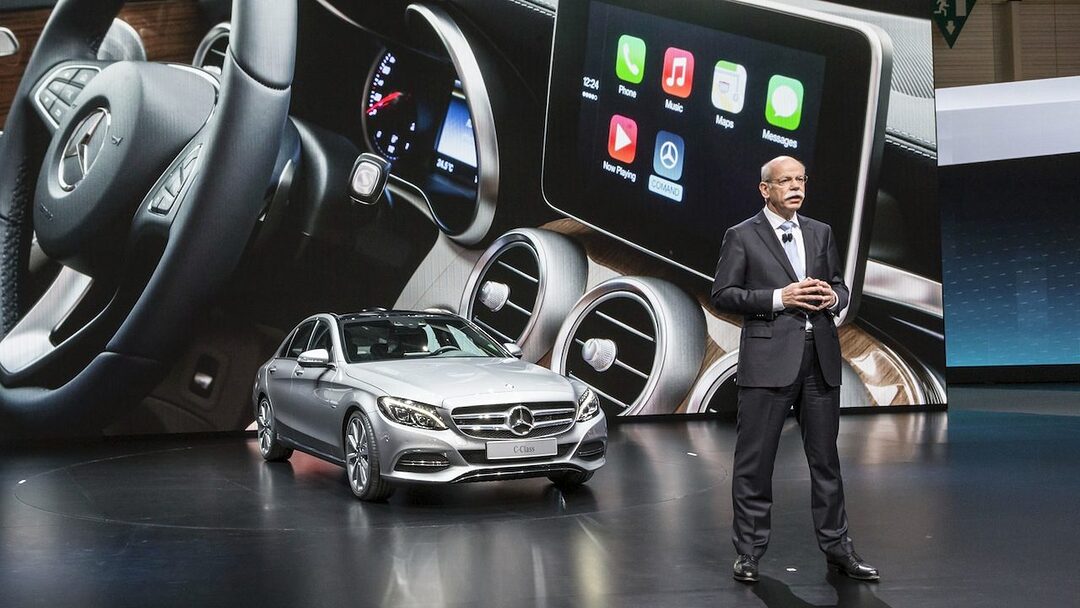 CarPlay allows the driver access to features like phone calls, text messaging, maps and iPod music turning the car in-car entertainment system useable with your iPhone anywhere, everywhere. Apple said that CarPlay also gives access to third party apps like Spotify and iHeart Radio with more to come in the future; enabling even more possibilities for driver on the move.
CarPlay can be accessed by the car's touchscreen system or physical buttons on the car, and as an added bonus, the system can also be operated using SIRI. For a more in depth view of how the system works, watch the video below of how CarPlay is operated in the all-new Mercedes C-Class.
The CarPlay system was demonstrated in geneva on the all-new Mercedes C-Class which will carry this new feature, along with Volvo's Concept Estate. It was also shown on the Ferrari FF, a hint that Ferrari will be moving towards this direction. Apple says that they will be working hand-in-hand with their other car manufacturer partners which includes BMW, Jaguar, Land Rover and Toyota as well in future to feature the CarPlay in future cars to come.