Last week before the Chinese New Year holidays, my trusty Proton Preve was due for its 40,0000km service.  I was told that there was a 10-minute service centre by one of our friends, so I headed out to downtown PJ to give this car service a try, which was very appropriate at that time due to the tight schedule and holiday seasons coming.
Honestly, servicing a car does not take a long time. But normally workshops will not only service cars but at the same time make repairs, which explain why workshops normally take a longer time before they can attend to servicing your car. I am always reluctant to bring my car for servicing at the authorised service centres because normally it will take almost half a day for the servicing to be done. Just to clarify things up, it is not because the authorised service centres are slow, but due to the volume of cars they have to deal with in a day.
This is where DTOX – Drive Thru Oil Change Xpress comes in handy. A service centre that does your car servicing in just 10 minutes! And this includes changing your engine oil, engine oil filter, engine air filter, and not forgetting tire pressure checks.
DTOX's servicing menu is very straight forward ranging from RM88 for mineral oil to RM248 for the full synthetic oil. At DTOX there is no hassle of jacking up your car to change the oil filter. They have an underground work space that gives direct access below your engine, so more worries on mechanics destroying your side skirts.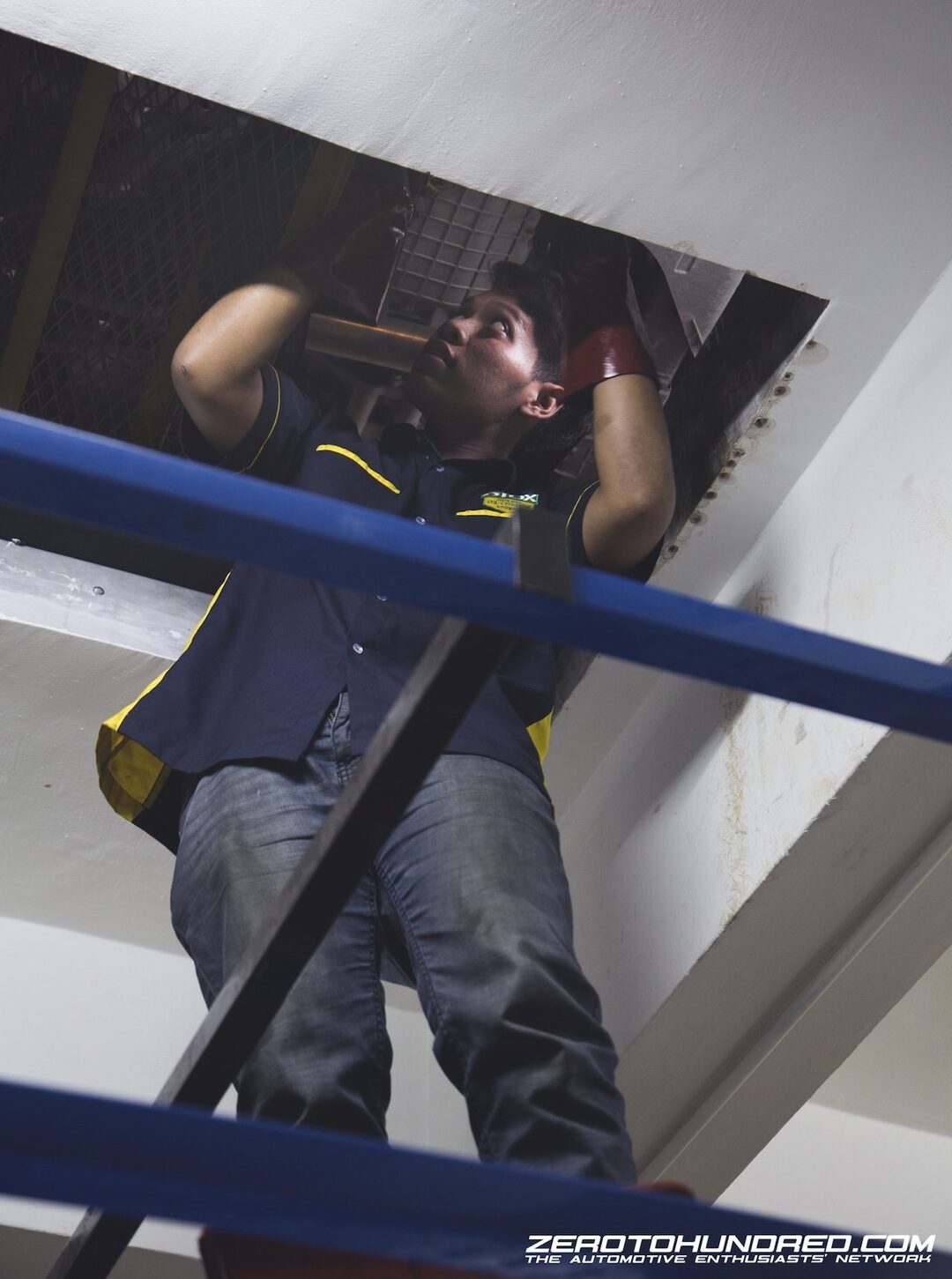 And that is not the best part. Since DTOX services your car in only 10 minutes, you could actually stay in the comforts of your car during the whole duration as they also have air-con tubes feeding cold air through the windows.
So if your car is due for a servicing, why not give DTOX a try? Head on to www.dtox.com.my for more information on this one-stop 10-minute service centre.
Words by Merlvyn Tan