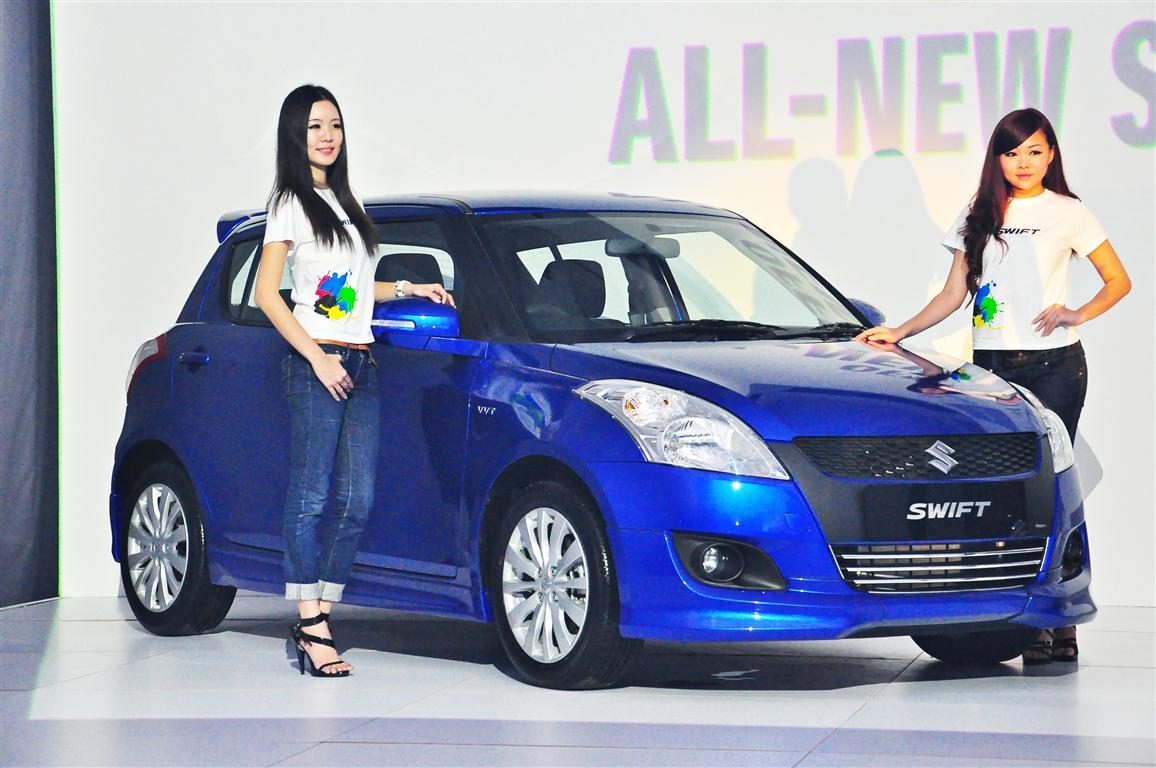 Suzuki Malaysia Automobiles (SMA) Sdn Bhd has just launched their latest 1.4L Suzuki Swift GLX with VVT that hails from Thailand as a CBU unit and though it's looks does take after its predecessor by a great deal, there's much more to this than meets the eye – even if the new Swift looses 100cc of displacement from before, it gains slightly in size and efficiency, while providing a great deal of driving joy it seems.
Currently, the new Suzuki Swift GLX comes with all new 1.4L 4-cylinder K14B engine providing 94bhp at 6,000rpm and 130Nm of torque at 4,000rpm. That's about 5bhp and 3Nm less than its 1.5L predecessor equipped with an M15A engine, but still retains it's usual 4-speed automatic transmission and yet gains 5% in terms of fuel efficiency, while having a kerb weigh of only 1,000kg. Starting up the K14B engine is now made easier, by first putting your footon the brake pedal and pressing the Start Engine button!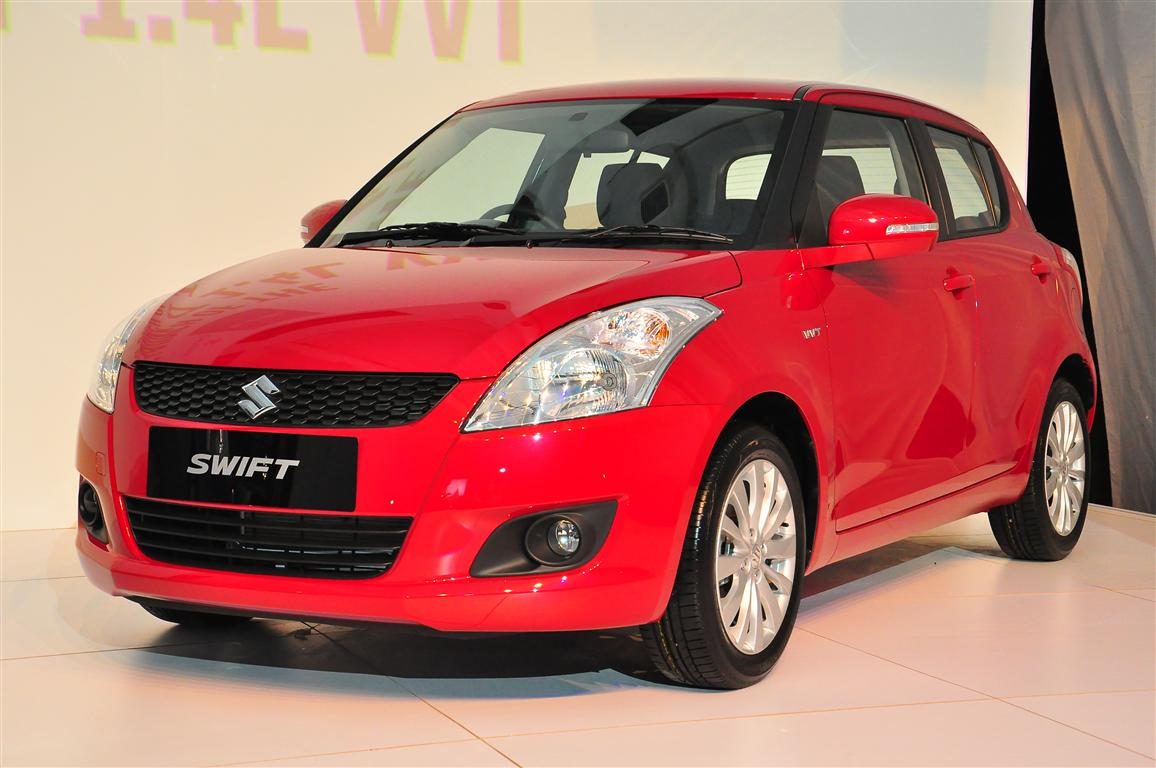 The new Suzuki Swift for 2013 is made predominantly out of high-tensile steel, and it's engine bay gets a strut bar cleverly hidden and integrated into the chassis – located just under the wipers within the engine bay.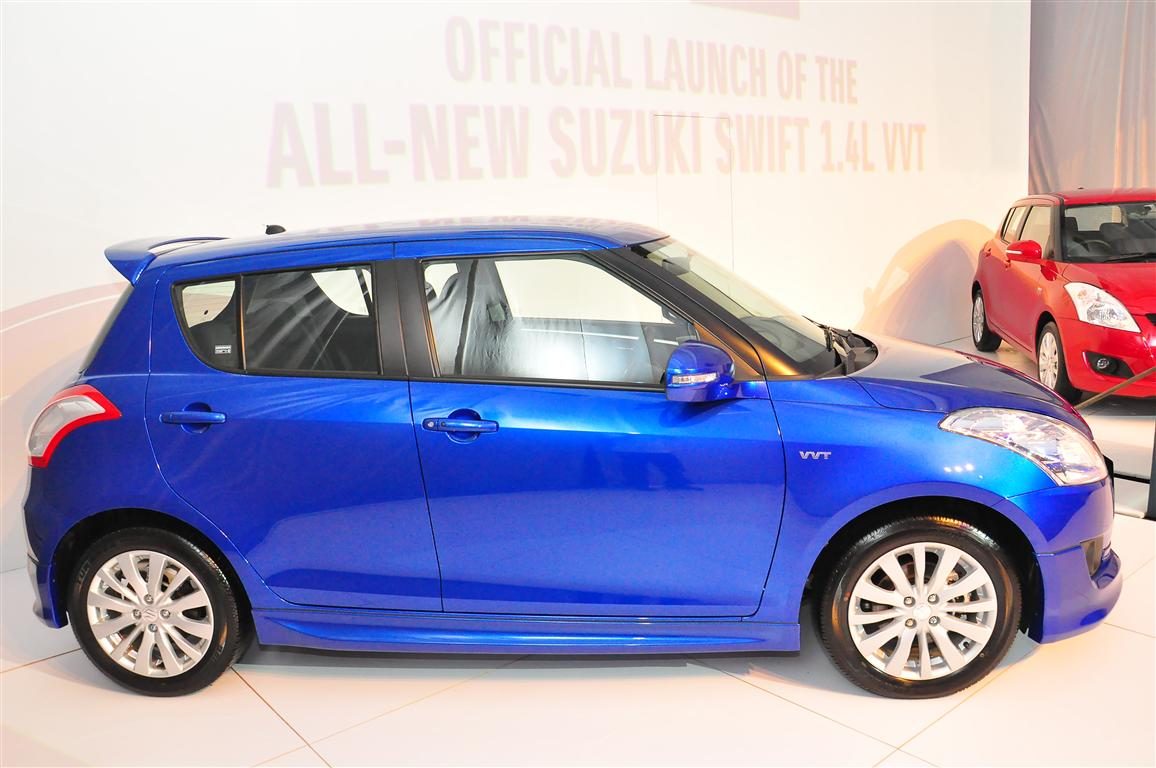 Although, the 2013 Swift losses about 100cc of displacement, its gained in terms of size measuring 95mm longer at 3,850mm and 5mm wider at 1,695mm over the 1.5L Swift. Front track gets widened by 10mm at 1,480mm and finally the rear is widened slightly by 5mm at 1,485mm.
Furthermore, the new Swift's 15″ rims have been replaced by a larger set of 16″ alloy rims, wrapped by Bridgestone Turanza 185/55 rubbers. Best of all, the new swift now comes with a set of 15″ disc brakes all round, rather than having a pair of drum brakes at the rear.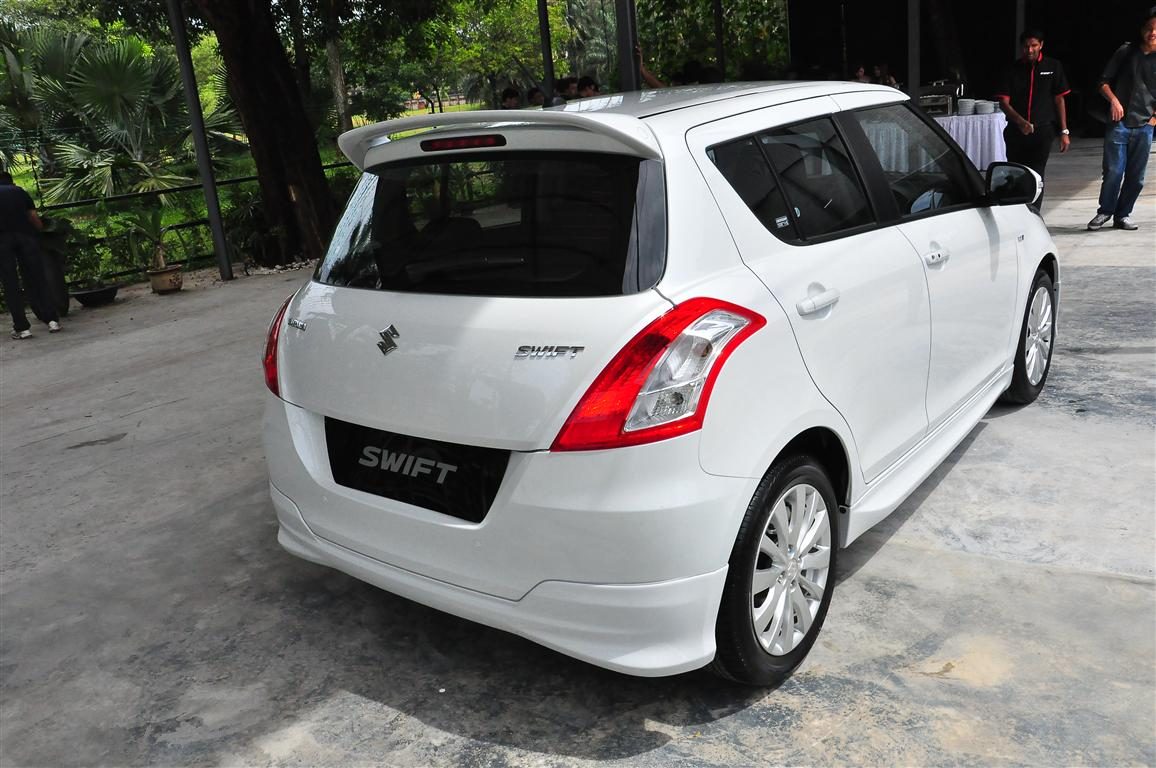 The front suspension has been revised as well it seems, having re-looked at the way it's been laid-out for better roll stiffness while the suspension frame has been engineered for higher rigidity. The rear suspension however, is still of the usual torsion-beam and coil springs pairing, but the torsion-beam has a new structure, allowing it to possess greater roll stiffness while weighing lesser. Ultimately, the rear suspension's been reworked with an enhanced inclination angle for the torsion-beam bushings, which has yielded an additional 50% more lateral rigidity in the mountings and allowing for better toe control.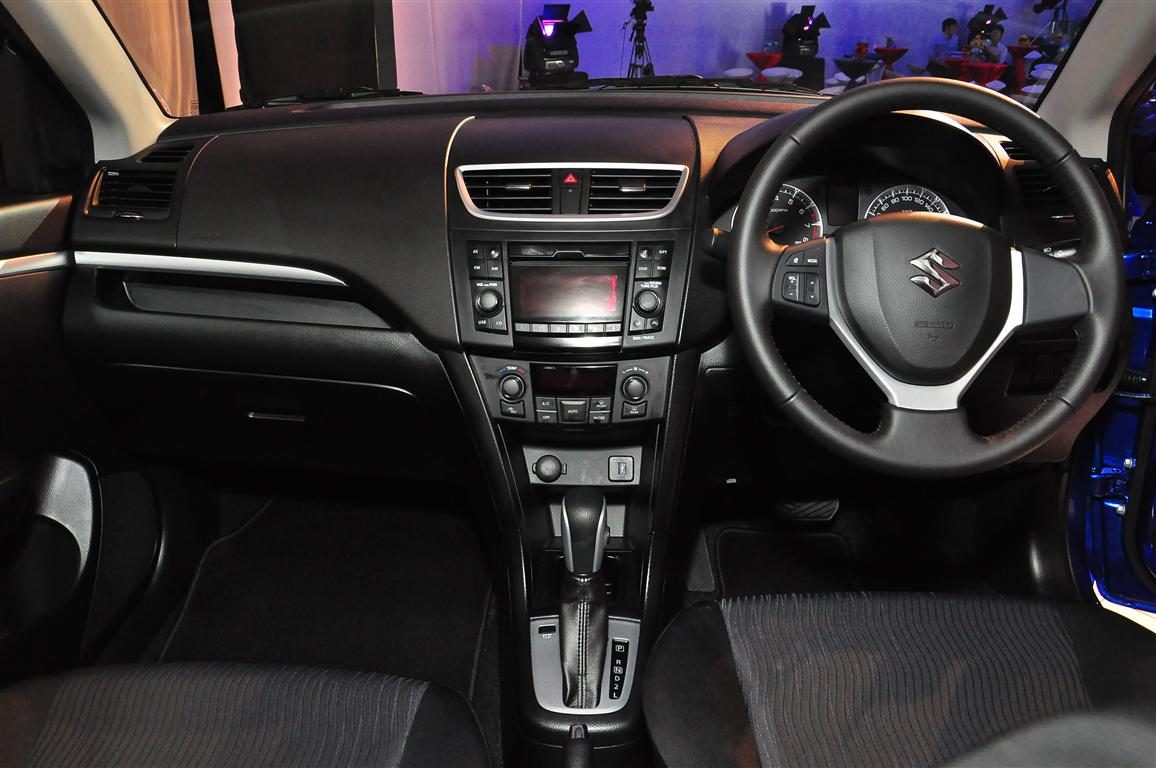 According to Suzuki, the mating of both a new rigid chassis, suspension and braking system has given the new Swift a better sense of driving enjoyment over its predecessor. And to add onto it, Suzuki has provided the new Swift with a specially designed steering for a firmer, more linear steering feel with a variable-gear-ratio design – giving it a quick ratio when the rack is near the centre and a relatively slow ratio near the steering wheel's turning limits to help reduce the driver's turning efforts.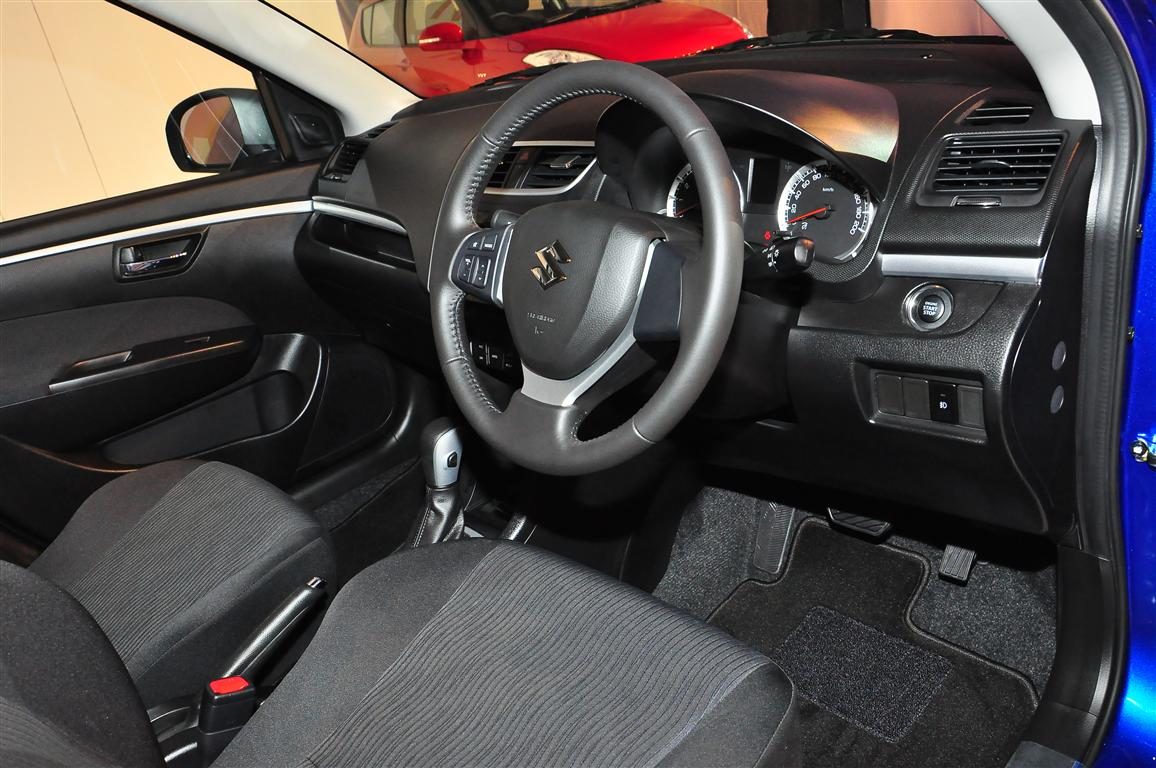 To help keep driver's from going well beyond the limit's of physics in their new Swift, it comes with ABS, EBD and Brake Assist to help reign them in. However, should the worst occur, there's front seat-belt pre-tensioners with force limiters and a foot-protecting brake pedal as well as dual-SRS airbags up front. All of which is housed within Suzuki's new energy absorbing body in which the crumple zones help to absorb an impact's energy and direct it away from the cabin line, known as Suzuki's Total Effective Control Technology (TECT) concept.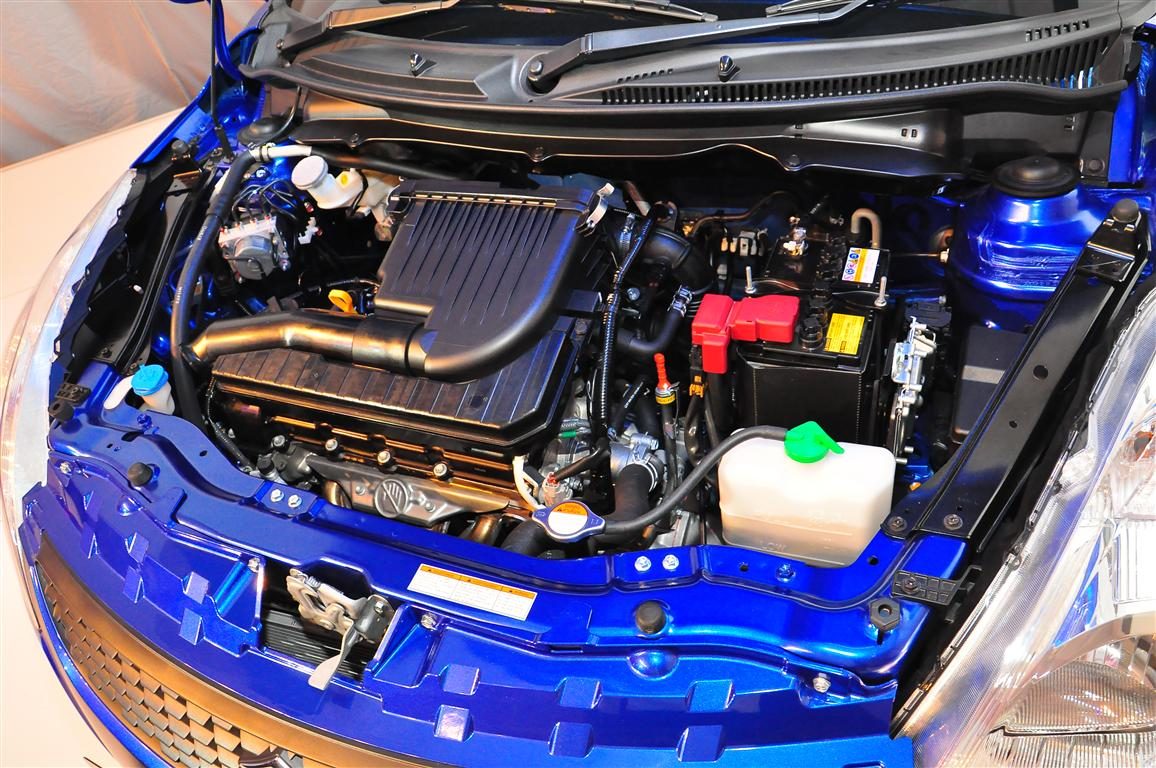 Apparently, Suzuki is also boasting that the new Swift has already undergone quite a considerable amount of wind-tunnel testing, ensuring that the exterior wing-mirrors (usually the bane for causing wind noise) redirects the rushing air in a way that doesn't cause the windows to vibrate too much – reducing the extent of wind noise and allowing for a quieter cabin.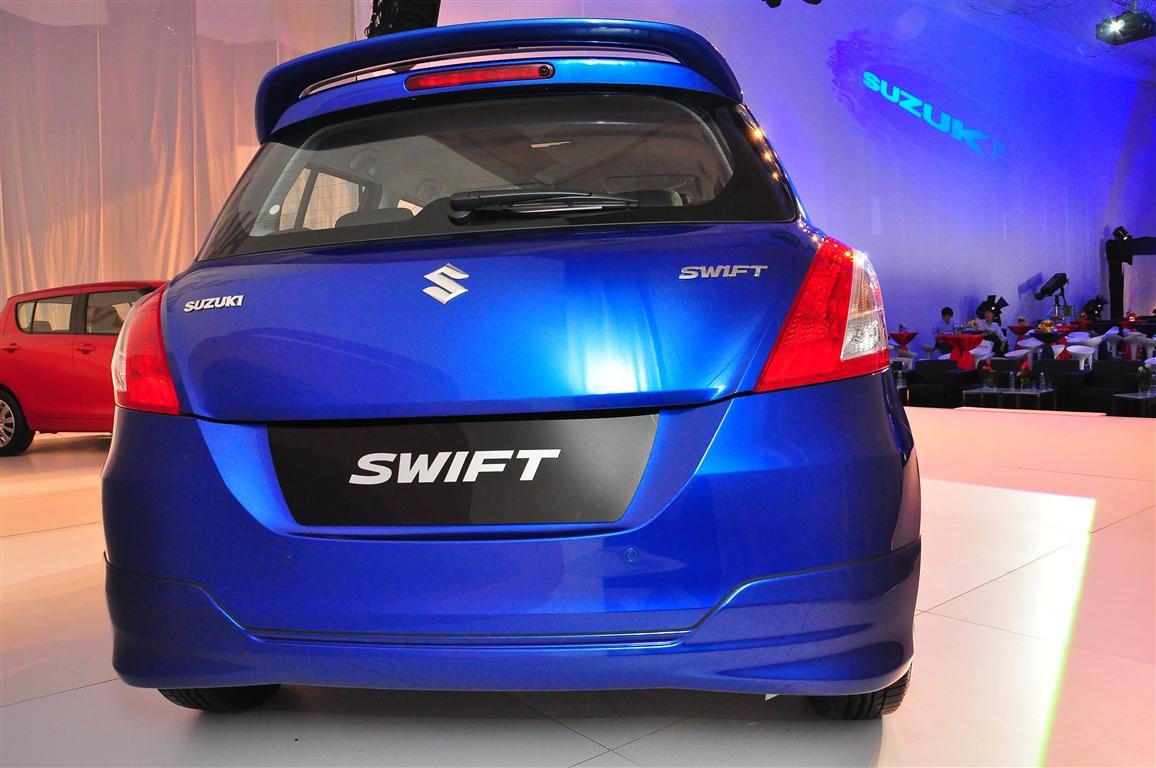 The new 2013 Suzuki Swift now comes with 5 colour options for choice in Ablaze Red Pearl 2, Boost Blue Pearl Metallic, Snow White Pearl, Mineral Gray Metallic and Super Black Pearl.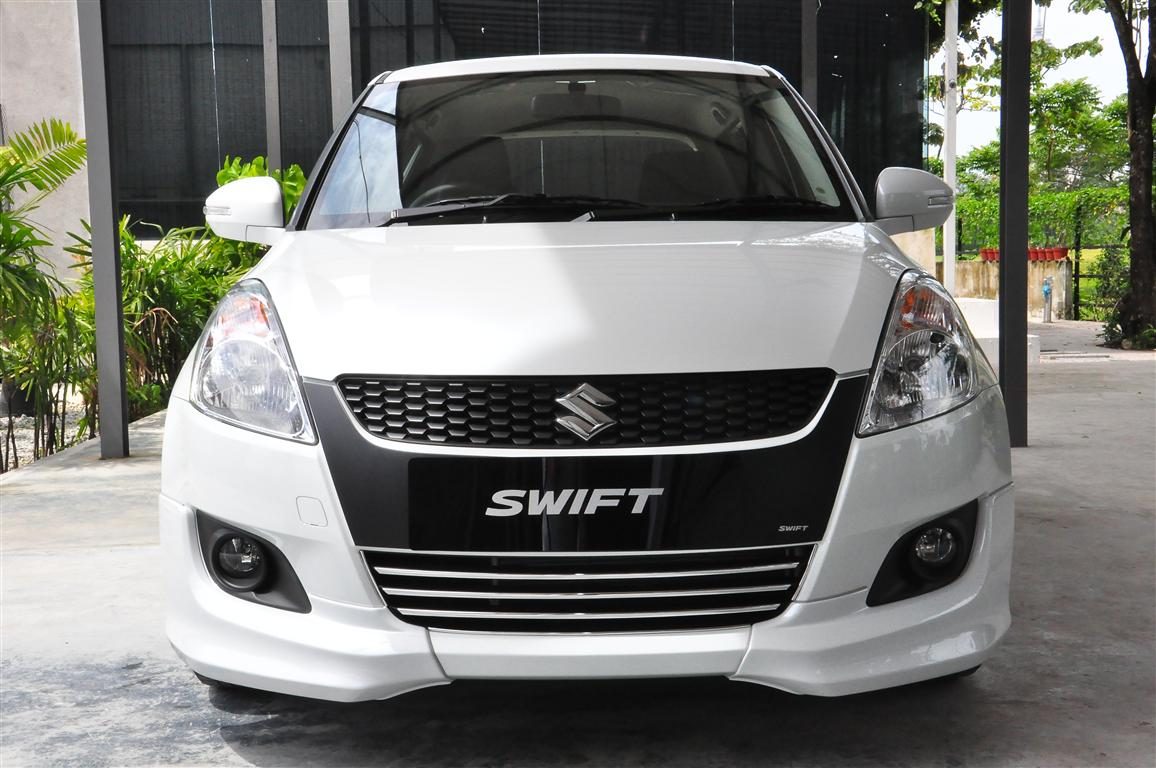 At the moment, the Suzuki Swift 1.4 GLX also comes with a body kit, and although the Swift costs RM77,888 OTR + Ins, the kit will add another RM5,300 in order for it to be slapped on and is only available in Snow White Pearl. The body kit includes a front sport sticker, chrome grill garnish, a front lip, door sill guards, rear under spoiler, roof spoiler and a pair of side-skirts.