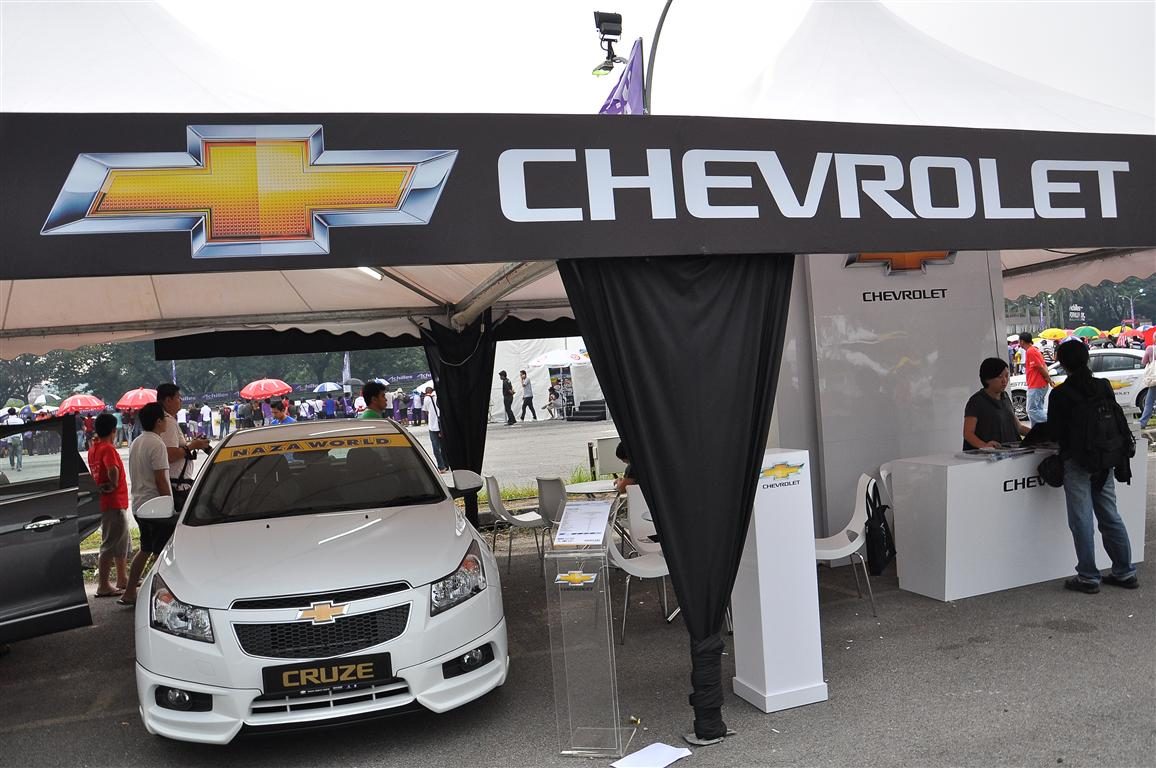 NAZA Quest (Chevrolet Malaysia) Sdn Bhd announced just established a new business partnership with Indonesian tyre manufacturer; PT Multistrada, to supply the world-renown Achilles tyres to new production models of the Chevrolet Cruze LT Sport. This announcement was made in conjunction with the Achilles Formula Drift Malaysia 2012, where Chevrolet was the official car sponsor.
With the partnership, the all new Chevrolet Cruze LT Sport will now come with the Achilles ATR Sport tyres as standard beginning this July 2012.
Datuk Wira SM Faisal, Joint Group Executive Chairman of the NAZA Group of Companies stated that the group constantly seeks to work and collaborate with the World's best brands, which are renowned in their own field like Achilles.
NAZA Quest Sdn Bhd COO, Datuk Maruan Mohd Said said, "We are delighted with this new partnership with PT Multistrada, a company with an amazing history in passion, determination and commitment in manufacturing high performance tyres.
"Through this partnership, we will see Achilles tyres in every new model, starting with of our Chevloret Cruze LT Sport, which reflects our own hard work and fervour in attaining success." he added.
Subsequently, both companies are also looking at possibilities in fitting Achilles tyres on other Chevrolet models, namely both the Captiva and the new Colorado as both companies' technical teams are now working very closely with each other to help conduct tests for the 4×4 range of tyres for both models.
According to NAZA Quest, the cost of Archilles tyres in each Cruze model is RM1200 (RM300/tyre) and the company aims to sell 100 units of the Cruze LT Sport model equipped with Achilles tyres on a monthly basis.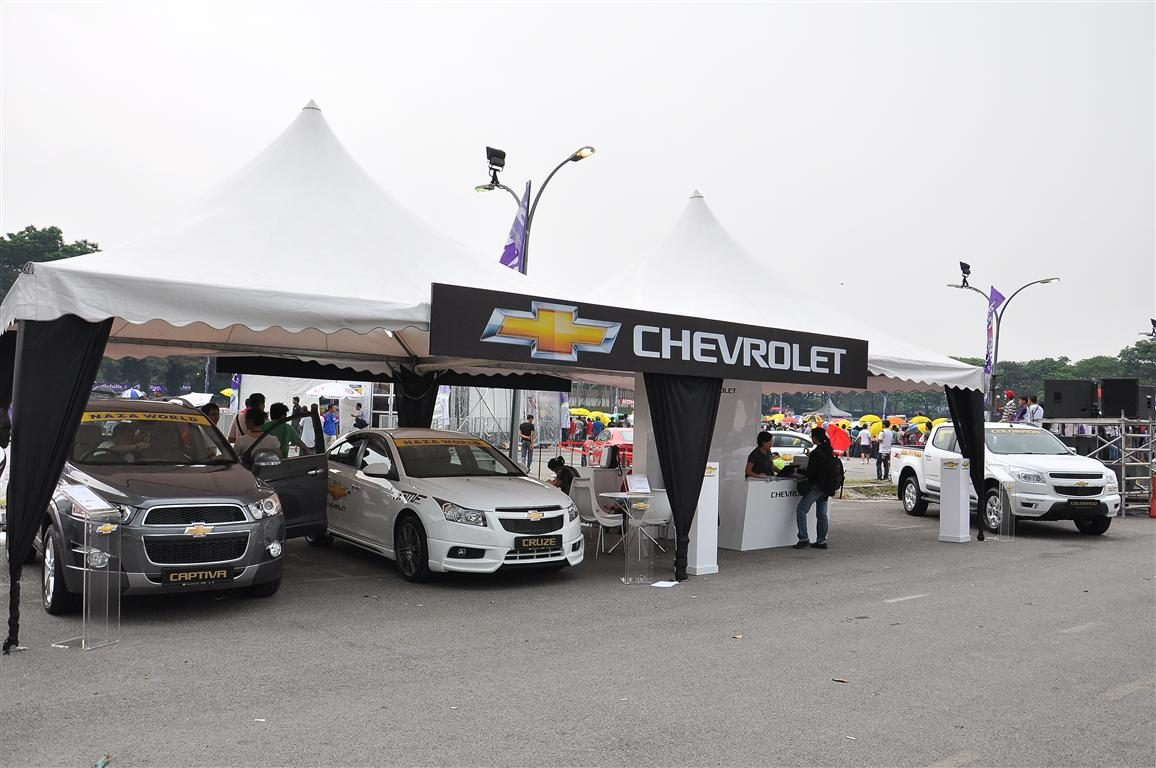 The company assures that even though there is a change in tyre brand, the sales price of the Cruze LT Sport (RM108,888 OTR without insurance) will not be affected because it already uses 18″ tyres.
Pak Pieter Tanuri, President Director of PT Multistrada said, "We look forward in growing our relationship through the initiation of this partnership with NAZA Quest, and we believe we can take it to the next level by committing ourselves with NAZA in other Chevrolet models."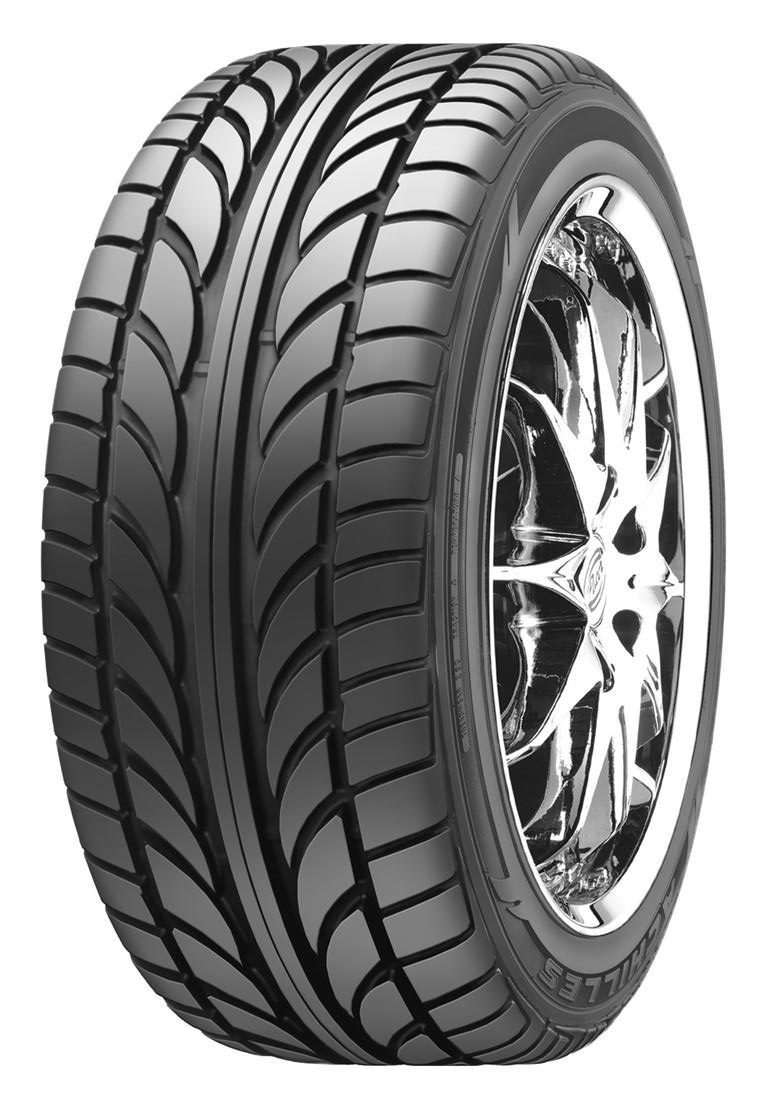 NAZA Quest Sdn Bhd have indicated that they've already engaged in some tyre performance testing for Achilles tyres, which seemed to indicate that it is quite suitable in terms of noise level, lateral force, comfort and aqua planning. Theses characteristics are deemed necessary and important by NAZA Quest to ensure the safety and performance of the vehicle in order to further enhance the total driving experience of the Cruze LT Sport edition.
The Achilles ATR Sport tyre incorporates APIs environmentally friendly Eco-Safe technology which reduces rolling resistance, improves fuel mileage and wet grip.
More exciting information about Chevrolet Malaysia can be found at: www.Chevrolet.com.my
COMMENTS FROM PREVIOUS PLATFORM
05-22-2012, 03:20 PM
  #2

50bhp Junior

Join Date: Jan 2011

Location: Kuala Lumpur

Posts: 103

Likes: 85

Liked: 16 / 8 Posts

Re: Achilles Tyres Are New OEM Supplier for Chevrolet Malaysia!

---

anyone used these tyres before?

(0)
05-22-2012, 03:28 PM
  #3

5000BHP! Senior

Join Date: Sep 2008

Posts: 8,979

Likes: 6,103

Liked: 1,297 / 797 Posts

Re: Achilles Tyres Are New OEM Supplier for Chevrolet Malaysia!

---

Nope but they drifters uses it during Formula Drift xD…

RM300 for 18 inch is kinda cheap

Then smaller sizes will be cheaper
Anyone knows the price for smaller size from 14inch – 17inch?

(0)
05-22-2012, 03:33 PM
  #4

5bhp Stock

Join Date: Jan 2011

Location: Kota Kinabalu

Posts: 9

Likes: 0

Liked: 2 / 2 Posts

Re: Achilles Tyres Are New OEM Supplier for Chevrolet Malaysia!

---

was using ATR sport 205/55/R16..good in dry and wet, travel 60k KM only go change to new tyre..
bad : noisy…rm220for 1 piece

(0)
| | |
| --- | --- |
| The Following User Likes andyshim89 For This Useful Post: | |
05-22-2012, 03:58 PM
  #5

5000BHP! Senior

Join Date: Sep 2008

Posts: 8,979

Likes: 6,103

Liked: 1,297 / 797 Posts

Re: Achilles Tyres Are New OEM Supplier for Chevrolet Malaysia!

---

Wah dirt cheap…

(0)
05-22-2012, 04:18 PM
  #6

300bhp Nitrous Member

Join Date: Feb 2010

Location: JB – KL

Posts: 314

Likes: 3

Liked: 49 / 34 Posts

Re: Achilles Tyres Are New OEM Supplier for Chevrolet Malaysia!

---

Haha … show the red car beside using what tyre lah….!

(0)
05-22-2012, 04:34 PM
  #7

200bhp Stage II Member

Join Date: Jan 2009

Location: Kay L

Posts: 249

Likes: 16

Liked: 37 / 29 Posts

Re: Achilles Tyres Are New OEM Supplier for Chevrolet Malaysia!

---

Currently using Elang Perdana Tyre….

(0)