Senior Member
Senior Member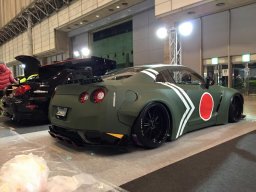 Senior Member
Senior Member
Nov 11, 2004
7,133
11
3,138
here have a stock of proton PU body kit.
many stock & fully pu material.
**wanna put a nice stainless steel net,full piece (100cm X 33cm)
got 2 colour choice black & silver chrome
RM130
**
1.savvy R3 body kit
front lip RM190
side skirt RM260
rear lip RM180
full set RM560
2.GEN 2 RALLY ART STYLE
front lip RM170
side skirt RM235
rear lipRM165
full set RM560
*INGS GEN2 BUMPER RM380
*RS front lip RM170
*G-concept front lip RM160
3.WAJA LANCER front lip RM110
WAJA AUDI front lip RM110
WAJA SYMS front lip RM150
WAJA BMW E46 SIDE SKIRT V1 RM150
WAJA BMW E46 SIDE SKIRT V2 RM150
4.PROMOTE BUMPER RM280
PROMOTE 2 BUMPER RM300
EVO 1 BUMPER RM280
PUTRA FRONT LIP RM115
MUGEN STYLE FRONT LIP RM100
SPECIAL EDITION FRONT LIP RM100
GSR SIDE SKIRT RM150
SPECIAL EDITION SIDE SKIRT RM150
REAR SKIRT SPECIAL EDITION AEROBACK RM110
REAR SKIRT GSR(SEDAN) RM130
SATRIA MIVEC SIDE SKIRT RM150
SATRIA MIVEC FRONT LIP RM170
BUMPER SIDE CARNARD RM110
PROMOTE DIFFUSER RM120
lancer style rear number plate RM80 (only for wira)
5. SATRIA GTI BODYKIT
front bumper PU
RM400
side skirt PU
RM300
rear bumper PU
RM380
6.GEN2 CPS sporty front lip PU
RM210
7.SAGA BLM bodykit
AC style full kit RM570
CHARGE SPEED front bumper RM350
CHARGE SPEED side skirt RM200
NEGOTIABLE!!!
pls call or msg me to order,number is:
017-2320872 Raven.
thx and welcome~~:_:
pls visit at:
http://www.rev7724.blogspot.com
Last edited: