The successor of the legendary Hachiroku spawned multiple incarnations of essentially the same car, such as the Toyota 86, GT86, Scion FR-S and the Subaru BRZ that had taken the globe by storm with its much-loved FR layout and seemingly affordability. So it is not a surprise to see tonnes of them filling the halls of the 2013 Tokyo Auto Salon, and after all, it's Japan's much loved tofu car and it's been barely a year since it was first launched worldwide. Time to check out these breathtaking versions!
We start things off with an 86 from C-West. While it may not look like much in the front…
.. It has a large prototype rear spoiler that C-West is working on for the time being.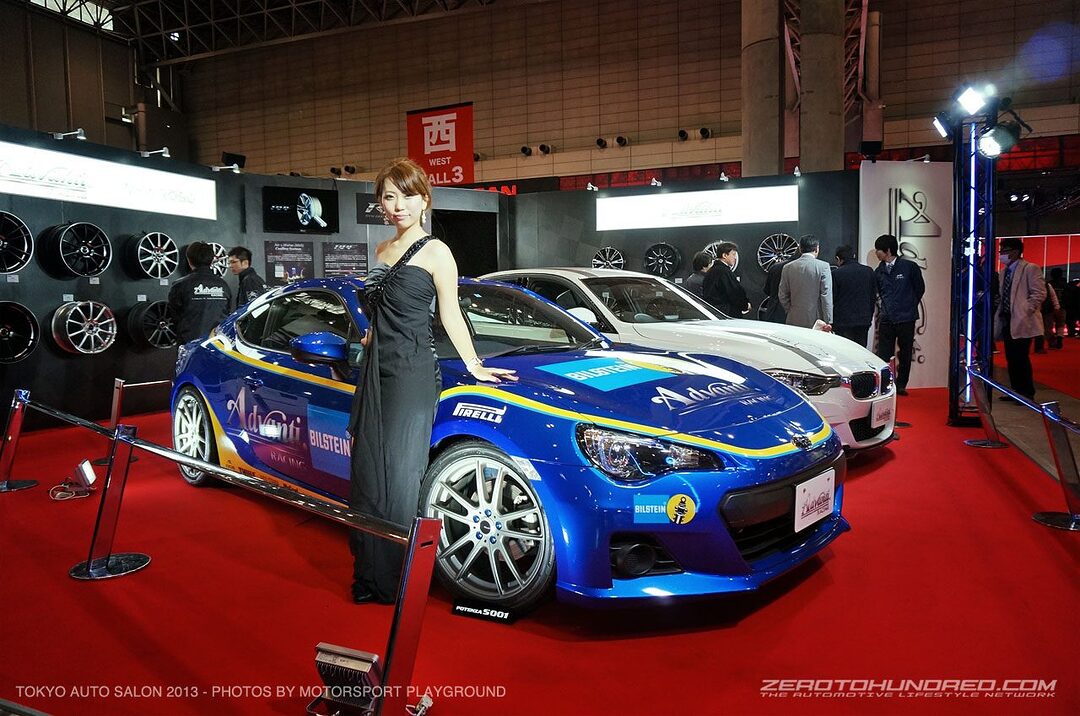 Which do you think looks better; this BRZ with a set of Advanti wheels…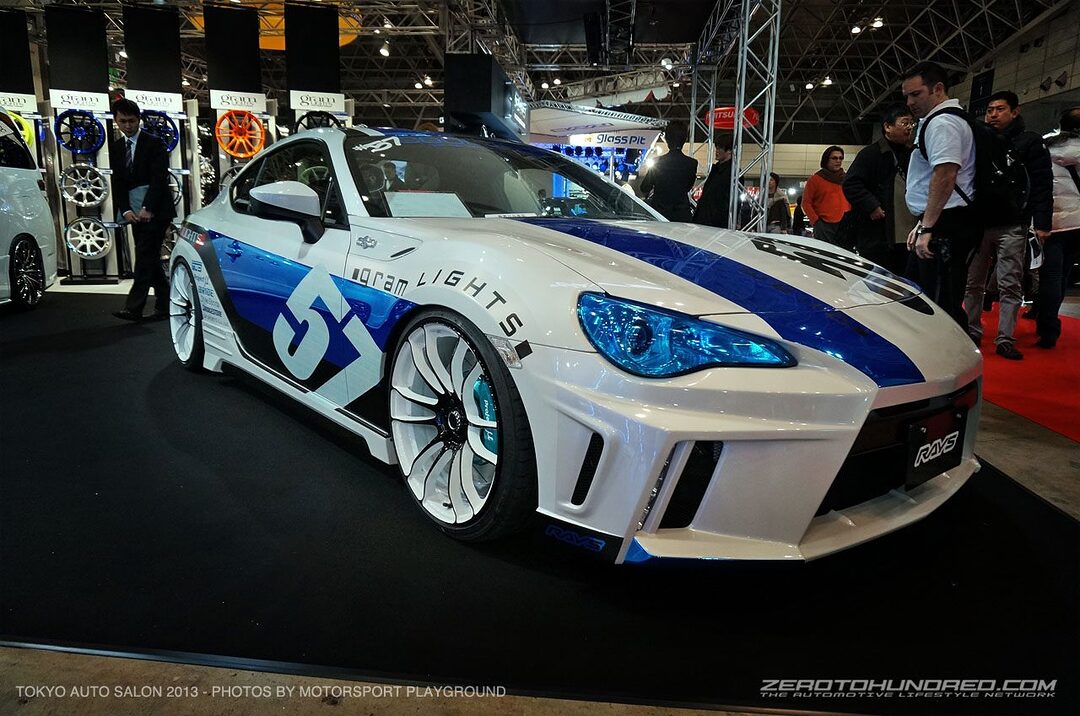 …or this 86 on Rays Engineering new Gram Lights 57Extreme?
Did you know that D2 used to be a big German mobile phone operator?
Tommy Kaira's take on kitting the 86; is it a Yay or a Nay?
If Tommy Kaira's approach was too radical for your taste, how about a simple and subtle touch like this Vertex-kitted 86?
Probably the only FR-S in the show, this matte orange Scion was chosen by Toyo to showcase their next-generation PROXES Concept tire.
Also taking the stage is Ken Nomura's new drift machine. Famously seen going sideways in a four-door ER34 Skyline, it seems that Nomuken is following both Orido's and Hibino's footsteps in switching to this new FR machine. Can he still perform like how he did in his previous drift machines? We will soon find out…
Just look at that massive rear wing!
Chroming is now the next big thing, and it has caught up not only on exotics but also on Blitz's time attacker/development BRZ.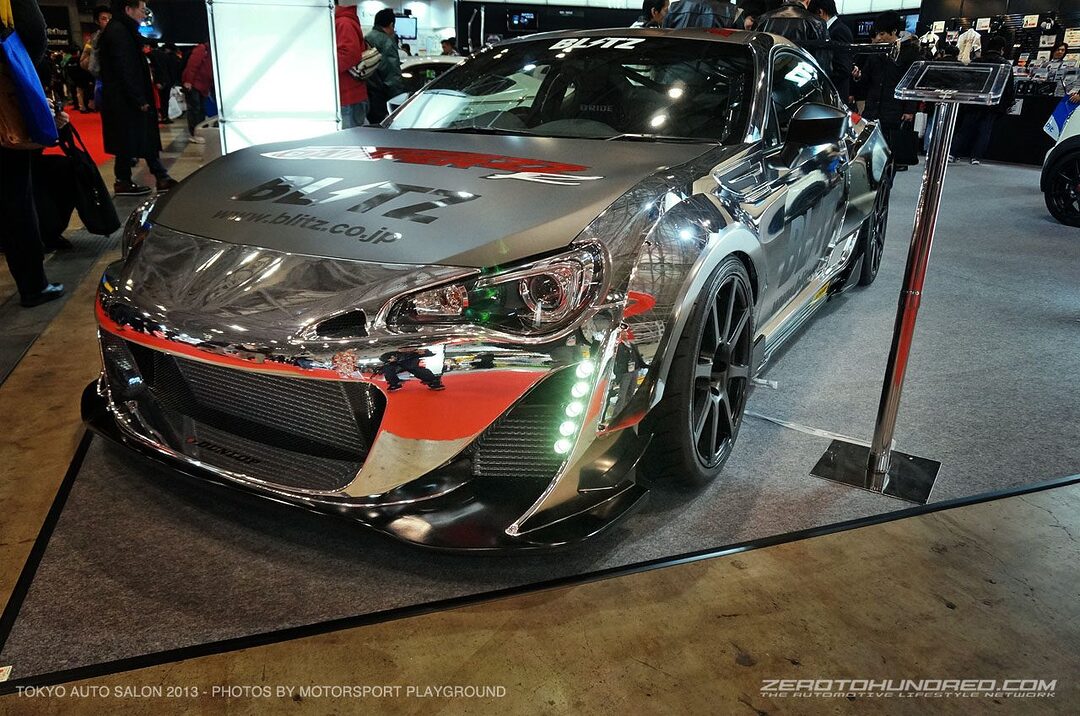 Donning just a simple white paintjob during its outing at Tsukuba's Super Battle last month, the eye-catching chrome exterior is not the only thing that sets it out from the others. We are told that this BRZ is packed with a turbo kit that will probably be hitting the shelves anytime soon!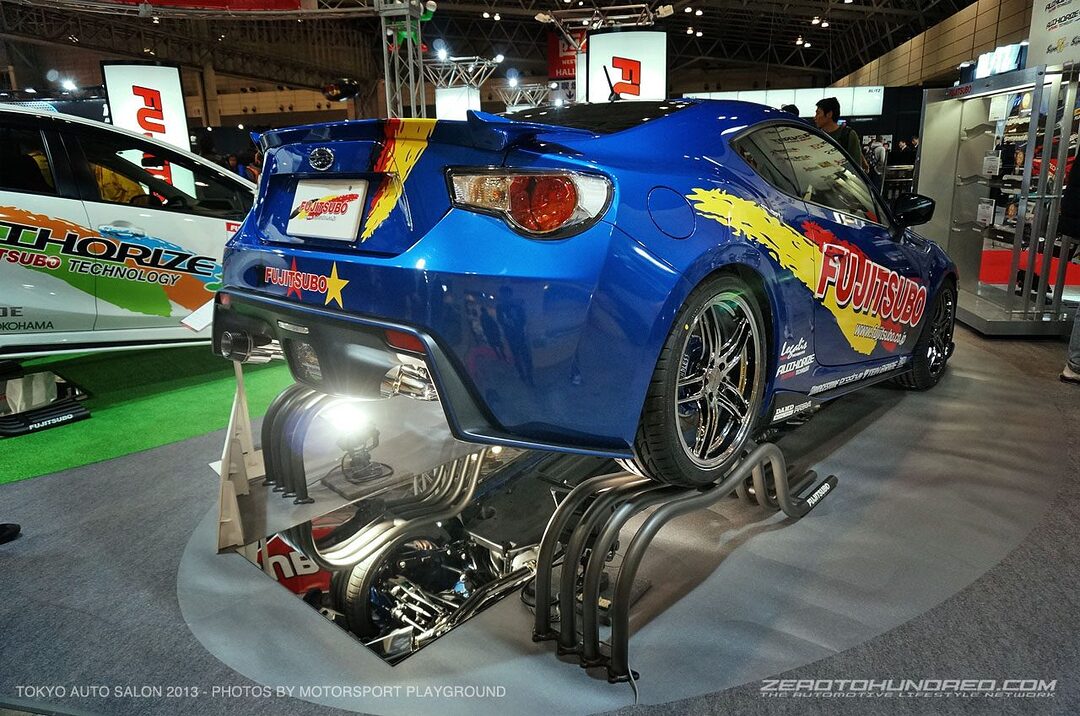 Fujitsubo puts the Subaru into limelight to model their high-end mufflers. Mirror serve as convenience for the curious and some obnoxious Japanese photographers.
Here we have Top Secret's take in boosting the 86. Fitted with Greddy's turbo kit and internals, they managed to pump the 2 litre flat-four all the way to 450-horsepower. Can't wait to actually see this one in action.
The Griffon 86 you see here is the platform that TRD is using as a test mule for the parts they will be developing for 2013. Would it surprise you to know that this car is still a NA?
The 86 GRMN Sports FR Concept Platinum made by Gazoo may look radical, but sadly for the time being this twin-charged concept is pretty much just a show car.
Tom's did a good job in kitting the 86 for a fresh yet retro look!
Almost feels like it was inspired by the BMW Z8 concept. Kinda looks cute, doesn't it?
Did it wow you with its front? No?
Pictures by Remus and Jess from Motorsport Playground