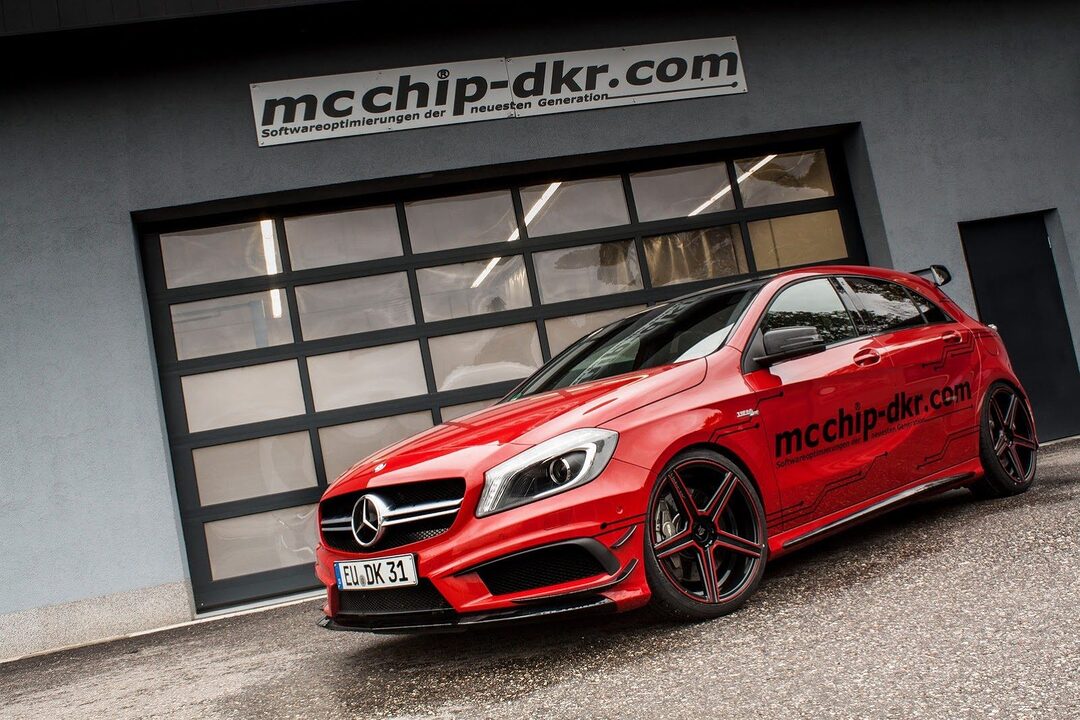 At what point did you even think 355bhp wasn't enough on the A45 AMG? For such a small car, running only a 2.0-litre 4-potter, it stands as the hottest pocket rocket of the year but than again.. power is never enough. Famed for overzealously tuning a C63 Black Series to 800+bhp, Mcchip-DKR is now back.. and set to 'Puff' up the A45 AMG hot hatch to 444bhp to shiver your thrills.
Although the tuning package has been developed already by the company, they do not intend on releasing the tuning package all at once. Offered in 3 different packages beginning from Stage 1 to Stage 3 – Mcchip-DKR has strategically placed these packages to allow owners to experience the power hike gradually. The Stage 1 package is now out and available for installation already which increases the power from 355bhp and 450nm to 396bhp and 535nm courtesy of an ECU software remap upgrade, where they managed to find more boost from the turbos to produce even more power.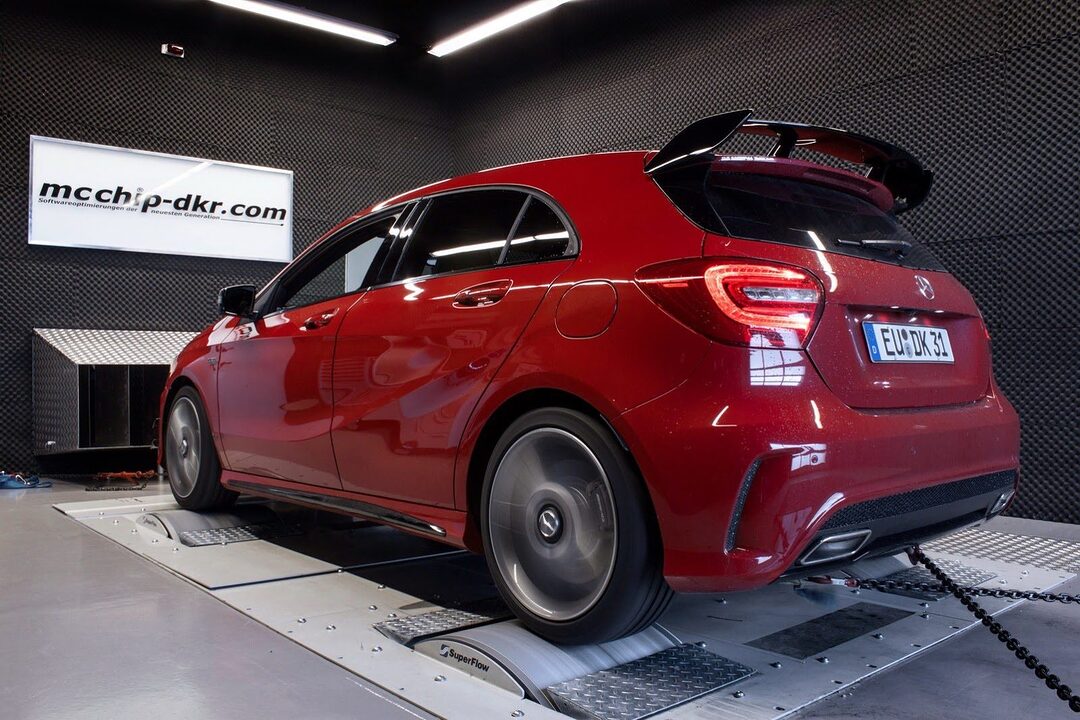 If that is not enough for you – in February next year, Mcchip-DKR will release the Stage 2 kit for the A45 AMG which comprises of an all-new exhaust system that promises a power increase from 396bhp to 414bhp; with no additional torque figures. This package will already push the little pocket rocket into the Supercar region of power but if you're lust for ultimate power is still definitively strong.. then not too long after, the German firm promises to release a Stage 3 kit to blow your mind!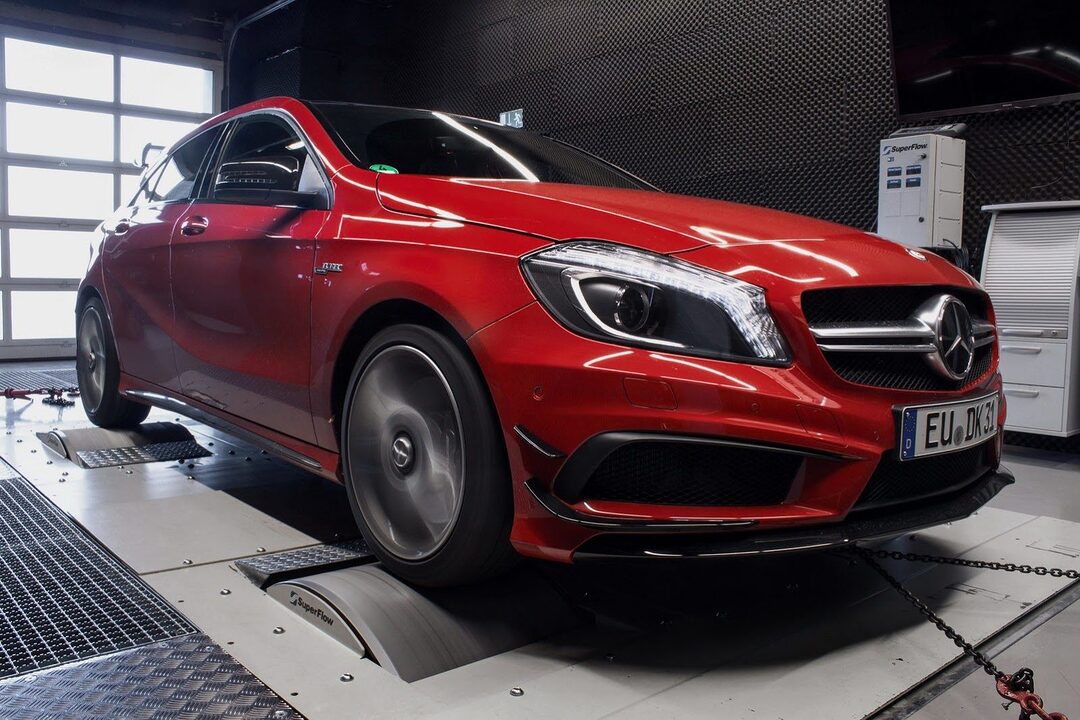 As we can expect – the only way to kick more boost now is to install a bigger turbo, and that is exactly what Mcchip-DKR has in store for their Stage 3 performance package. The upgraded turbos sets to push the power output even more from 414bhp to 444bhp and 550nm of twist. Zerotohundred figure is expected to be sub 4-seconds and if you're brave, you'll easily see the 300km/h figure on the Autobahn, or anywhere else that permits you to do so (or illegally we suppose)..
Mcchip-DKR did not release a price tag on this performance package but if you lust for more power on your A45 AMG – then this German firm is the only tuning company at the moment that offers such overzealous power to tickle your funny bone. Other offerings includes KW Clubsport coilovers and new mbDesign KV1 wheels to match the A45's grunt. Do let us know if you've bought this package for your A45 AMG.. We'd love to experience the surge of power!