One of the best ways of creating new radical designs by automakers, other than to slap on some new body work, is to hold a design shootout for young aspiring designers who are simply bursting with new ideas. And here's one Azerbaijani, Samir Sadikov, who has created the Xeri Competizione Edition for which he calls it a 'hypercar' for Ferrari, but we call it Shekerbura – a popular sweet pasty predominantly enjoyed in Azerbaijan.
Radical in its design, the Xeri is one that's purely a driver's car – a single seater in fact, with great ideas as to how it could use adaptive aerodynamics, much like the Ferrari 458, while it retains somewhat similar dimensions as a Renault Alpine and should be made predominantly of carbon fibre to take on down-force generating duties.
Such redesigns encompass the use of a larger front splitter, gaping front vents, smoothly sculpted side-skirts with integrated side vents, a centre fin that extends all the way to the rear spoiler and a sensually shaped rear-end for greater visual appeal for those who have testosterone for blood.
Without doubt, the Xeri is exemplary in its design for a future Ferrari to come about and as its name suggests, Xeri – a westerly wind around the Caspian Sea, it looks extremely fast just looking at it, using a set of scissor-doors and packed with some interesting thoughts as what Sadikov had intended it to have – something that would be original, elegant, pure, modern and ultimately simplistic to a point where it still keeps Ferrari's DNA well and truly visible.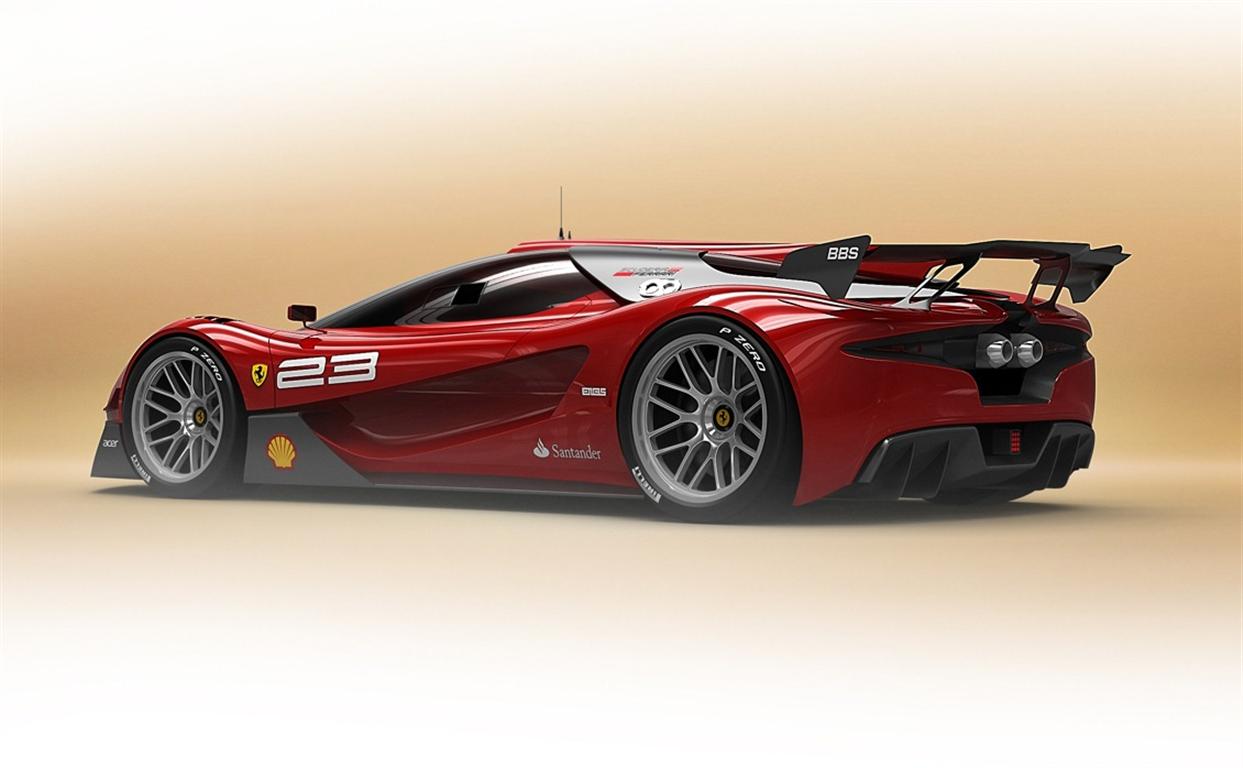 The Xeri was originally designed as a mono-seat machine where the seated driver gets a fighter jet experience and views his surroundings via monitors that get fed images from bullet-like cameras on the front shoulders; replacing the external mirrors that have always been a bane to aerodynamicistS.
While Sadiko's design is definitely a way for future Ferrari products to rise from, it might seem a little sooner than later that something like would materialize, having undergone some morphing along the way. Ultimately, this is certainly but ultimately, we surely would like to see this one take shape.