Due to make an appearance at the Upcoming Detroit Motor Show this month, Bentley has graciously allowed us a quick look at their latest update to the Continental GT Speed, which has a drop-top if you haven't already noticed, but more importantly this coupe still manages to retain it's reign as the fastest 4-seat convertible coupe; thanks to its ability to reach a top speed of 325kmh.
Thanks to the use of a 6.0L twin-turbo W12 engine that's gained an additional 15% of efficiency this year, it comes packing with a whopping 616bhp at 6,000rpm and 800Nm of torque that's found at a lowly rev speed of 2,000rpm. All that gets managed by a close ratio ZF 8-speed automatic transmission which will allow you to change gears via the usual gear knob or through the use of steering wheel paddle shifter before its gets distributed by an AWD system that splits the power 40:60 (rear biased).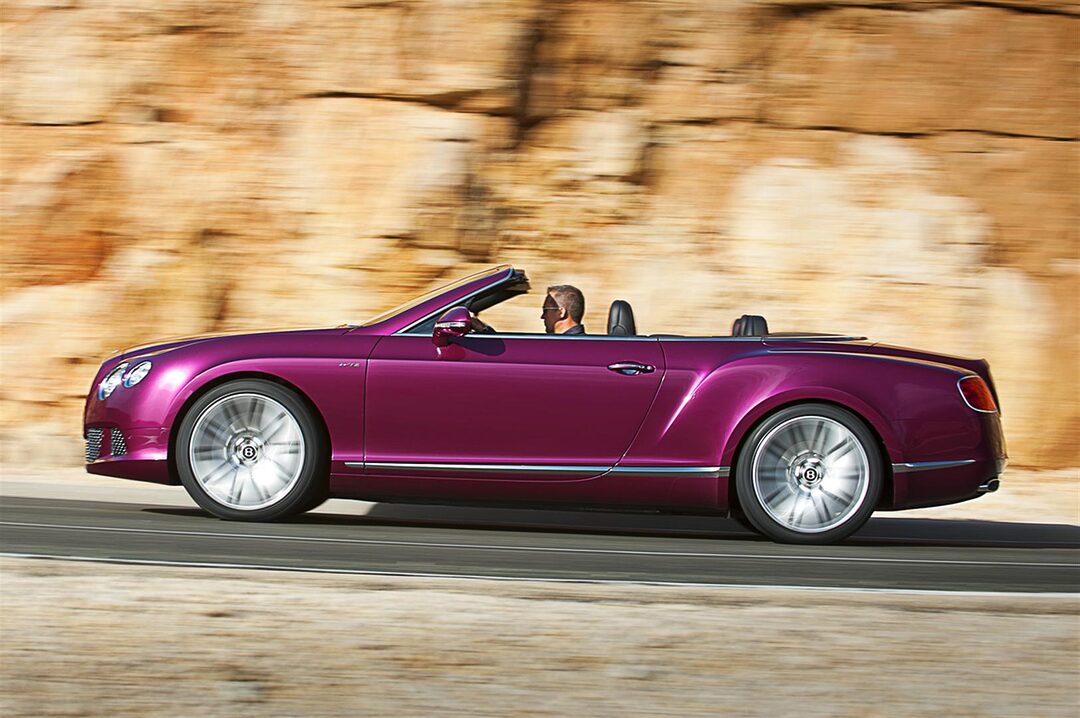 With all that power, some decent brakes will be required, which comes in the form of ventilated solid discs all round, with the fronts measuring 405mm and the rear at 335mm, it seems quite adequate. But should you deem it necessary for better braking performance. a set of larger cross-drilled silicon carbide discs measuring 420mm for the fronts and 356mm for the rear can be had as an optional extra.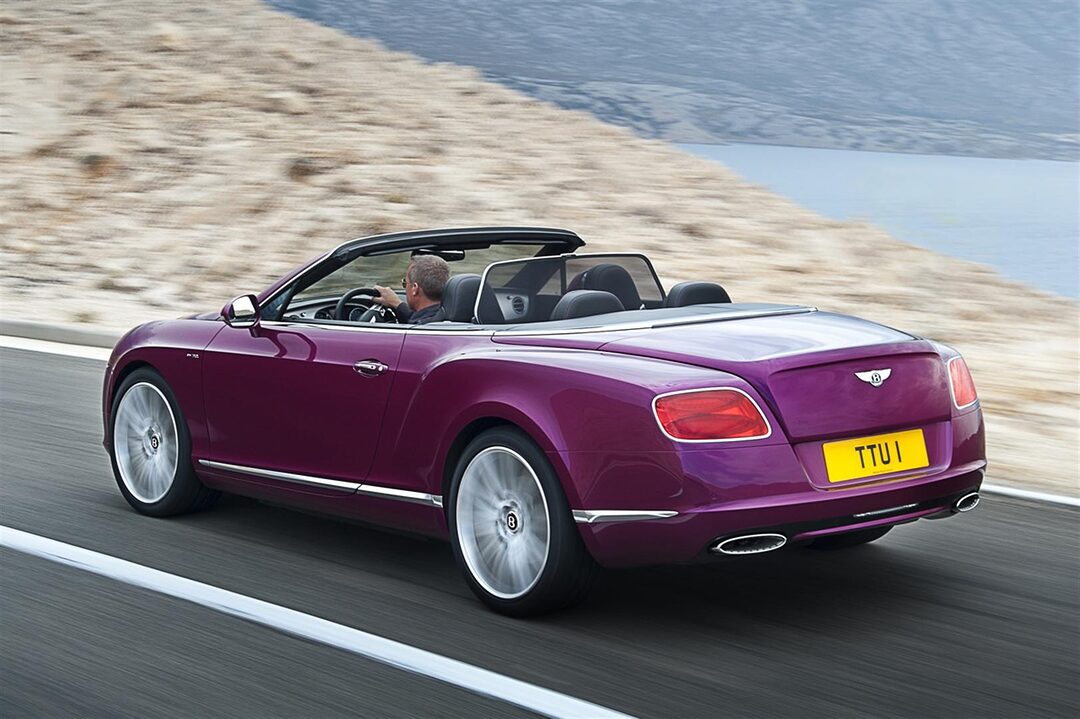 All that gets hidden by a unique set of 21″ alloy rims wrapped by 275/35 rubbers for which the car gets to sit on, but when it comes to bumps corners a computer controlled self-leveling air-suspension will be there to ensure you get maximum comfort and handling out of your GTSC even though the suspension has already been uprated and lowered by Bentley. As with usual drop tops it does gain some weight, an additional 175kg in fact, at 2,495kg for its final kerb weight, and the additional weight is justified by the fact that it's torsional rigidity is now 500Nm/degree shy of a Lamborghini Gallardo's 23,000Nm/degree.
Even though it's got such a heft, thanks to all that 800Nm of torque from its 6.0L twin turbo W12 engine, it helps get the GTSC from a standstill to 100kmh in just 4.4 seconds, 0.2 seconds slower than the GTS' 4.2 seconds and will bring you up to a final blinding speed of 325kmh, just 5kmh slower than it's GTS sibling, which isn't much, but if you've got 3 additional passengers joining for your trip out of town for say a week or so, packing light might be a must, since the disappearing roof's mechanism now only allows 260L worth of boot space, having taken up 98L from the original 358L.
But all for naught, the lack of space in the rear really won't matter any longer when you've got the wind in your hair and smiling ear to ear as the GTSC takes you from corner to corner at speed whilst you're surrounded and seated in luxurious comfort, so even though the GTS gets some GT3 racing treatment to head for the tracks, you'll be headed to a stylish venue with your particular drop-top.