Launched this year, MCKEE Racing debuted their organization at TIMETOATTACK Round 1 earlier this year with an All-GTR Drag Battle; pitting a good number of steroids induced R35 GTRs into a giant bullfight on the straights of Sepang. Speaking of bullfights, the battle has since intensified at the TIMETOATTACK Round 2 with MCKEE's DRAG:INFO, lining side-by-side a myriad of supercars from the V8 Prancing Horses to the V12 Charging Bulls, all set to devour  their rival just next door. It's definitely one of the greatest highlights of the TIMETOATTACK in 2012!
MCKEE had come a long way in the Malaysian automotive tuning scene. Their expertise in dealing with mega-horsepower JDM monsters like the Godzillas, WRX and Evos had put them on the map as one of the best and trusted tuners in Malaysia. We took some time off and had a little chat with the established GT-R specialist. Joining us in this interview is the next-in-throne, Chester Kee.
'(00): Could you give me a brief introduction about MCKEE Racing?
Chester: MCKEE was founded in 2011. Our facility is 3S certified, and is stocked with the latest in performance parts and products. And apart from having the best technicians on the job, we at MCKEE continuously develop our own tuning options and support for these purebred cars.
It's like bringing a whole new lifestyle to our customers, in a package. Say a client buys a certain tune-up kit from us or from our range of tuning options or any of our complete cars, from there, we provide supported events and activities for him/her. Like our MCKEE DRAG:INFO at TIMETOATTACK for example. It is also Free of charge for now.
So It's like a complete package dedicated to our clients, so that they don't just leave with a product but actually feel a worthwhile, long-term connection with us. We have been applying this specialty for some years now, when we were formerly known as Links Racing. We're also working on a MINI cup race now, compiling MINI R56 owners that are interested in turning their MINIs into a one-make racer for the weekend. Stay tuned for that.
'(00): In what field is MCKEE an expert in?
Chester: Well we don't really call ourselves experts, but we are quite confident of our ability in the GT-R territory. We study and read every inch of the car that we get our hands on. Then we provide multiple solutions; as according to what the customer desire. For example, if he/she says, "The transmission in my GTR is overheating", we'd then advice different cooling upgrade options for the said issue. Even if they wanted a simple service or maintenance work done, we do that as well. We try to target everyone and anything big or small.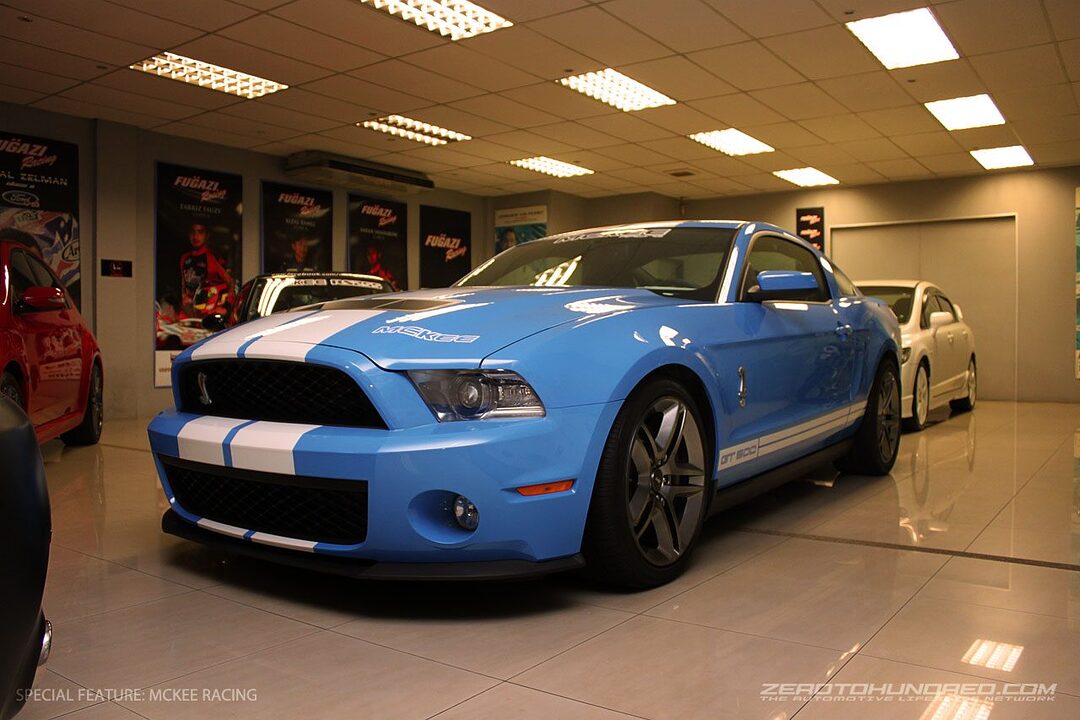 '(00): Do you put your focus on Japanese performance cars only?
Chester: We do both the Europeans and Japanese cars. Previously, when we were still known as LINKS, we were pretty much focused on the JDMs. And now with MCKEE, we are moving up to the European cars, like the Aston Martins. BMWs and Porsches. Even the American muscle cars such as the Chevrolet Camaros.
'(00): MCKEE has been involved in quite a number of events, what is the greatest achievement so far that you could recall?
Chester: It is definitely with the R35 GT-R during the TIMETOATTACK 2010 event that we had set a staggering 2:19 on slicks of course, making our GTR the fastest car for the 2010 event. We are very grateful that no one has yet to beat the time so far.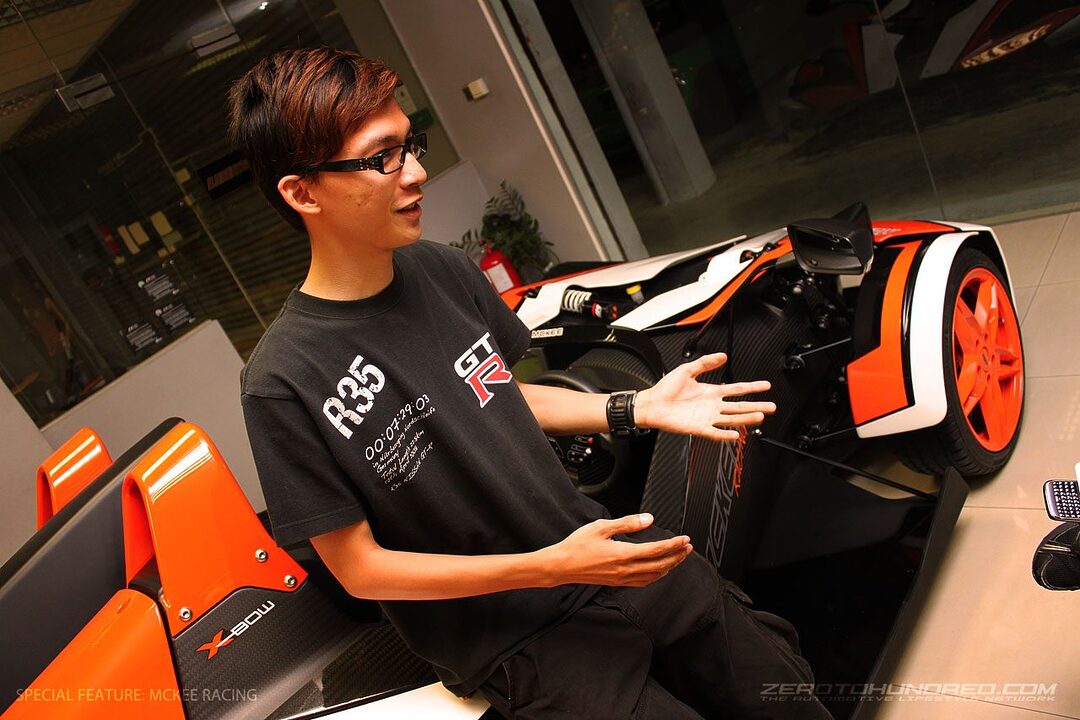 '(00): That is really impressive and inspiring. We have the X-Bow over on your right and we are wondering if you are the official dealer for KTM in Malaysia?
Chester: Yes, we are indeed the official dealer for KTM. But for the time being, we are only bringing in the X-Bow (Crossbow) and not the range of bikes that KTM has. It is possible for us to bring in their bikes as well;. But we have decided to just focus our attention on the X-Bow for now, which on a side note is still an exotic car in its own right. So far we have an owner in Malaysia up north in Penang.
'(00): How much does this one cost?
Chester: The one that we have over here is priced at about RM 400,000+, but it really depends on the specifications picked by the customer. The X-Bow is available in three specifications; the Street, the Club Sport and the R. Like the name suggests, the Street is designed for normal road driving. The R is an all out lightweight racer with more dry carbon bodywork. The Club Sport on the other hand is a balance between both street and track driving, suitable for those who occasionally visits the circuit.
'(00): What version are we looking at over here?
Chester: This one actually started off as a Street model, but KTM enables you to "upgrade" your X-Bow by adding on optional parts like this rear spoiler and other carbon fiber bits on the rear of the car, which had transforms it into a Club Sport exterior. The original Street model had a smaller spoiler than this one.
'(00): What type of customers are you looking at to sell the KTM X-Bow to?
Chester: Like the Zonda, we are eyeing out for discerning drivers who are in the market for a no-nonsense driver's machine. These are clients who are looking for more than a conversation piece. Who enjoys taking the weekend off for a surreal driving experience up the hills, or the circuit. Like a go-kart, for the road. The X-Bow even possess a look like no other examples on the road today.
'(00): With such a narrow scope, have you received any orders or interests for the X-Bow?
Chester: We have in fact received quite a number of enquiries for the X-Bow, and the one that we have in the showroom right here has already been sold, awaiting its new owner to bring it back home.
'(00): Would you be keeping a number of X-Bows in stock?
Chester: The X-Bow is a very unique car, we're not keeping more than a handful of them in stock. But we'll always have one or two ready in the showroom just in case we need any of them for a demo. Like the one that we brought to the recent TIMETOATTACK. The X-Bow was definitely a crowd magnet, and it pulled in a huge crowd to our booth, which saw everyone either having their eyes glued on the car or endlessly taking pictures of it. The X-Bow was also displayed at our booth during the 2012 Super GT Round 3 and saw a similar response from the passing crowd. It's very special indeed
'(00): Since MCKEE is the official dealer of the KTM X-Bow, does it include after sales service as well?
Chester: Yes, other than selling the X-Bows, we are also the company that the customers should refer to for any sort of servicing or repairs.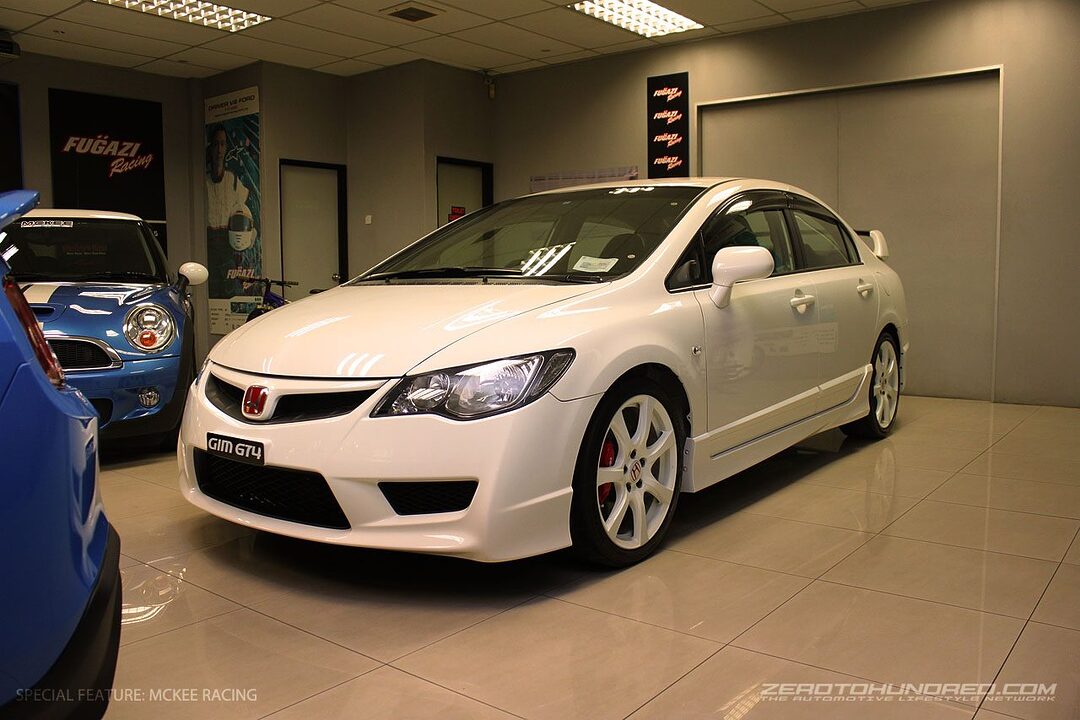 '(00): Is there anything else that you want to add?
Chester: Well, we had definitely gained vast experience during the TIMETOATTACK, with the MCKEE's GTR-Only Drag Battle and the MCKEE Drag:Info. It was undeniably an epic showdown, where for a couple of hours, we'd turned the Sepang straights into a mega-horsepowered, supercar drag strip. Perhaps the first in Malaysia at that.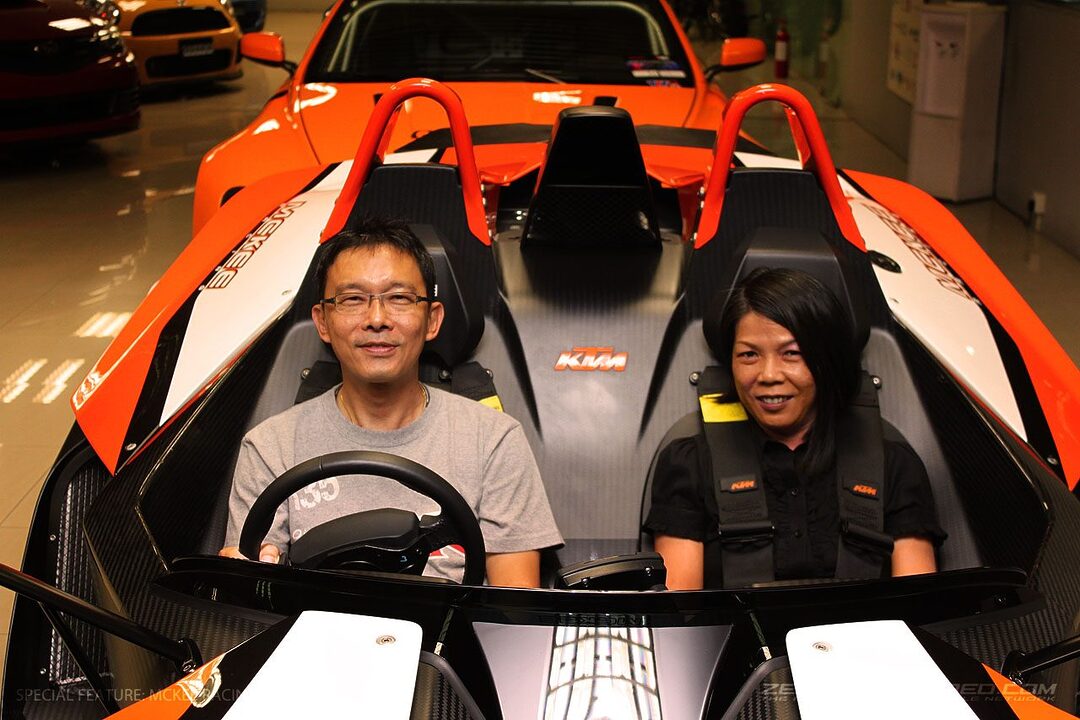 Mr. TC Kee and Shirley
Ends
We would also like to take this opportunity to extend our appreciation to MCKEE Racing, in making the 2012 TIMETOATTACK a success and for the undying support. And to all the readers, if you by any chance missed Round 1 and 2, please make a date with TIMETOATTACK Round 3 this December 16 2012 as it will be a circuit experience like nothing you have ever experienced before!