Sepang International Circuit played host to Shell Malaysia's launch of their enhanced motor oils today, which now includes a brand new 'Fuel Economy' product in order to cater for the growing market demand for higher fuel efficiency by upgrading their HX7 and HX7 E motor oil.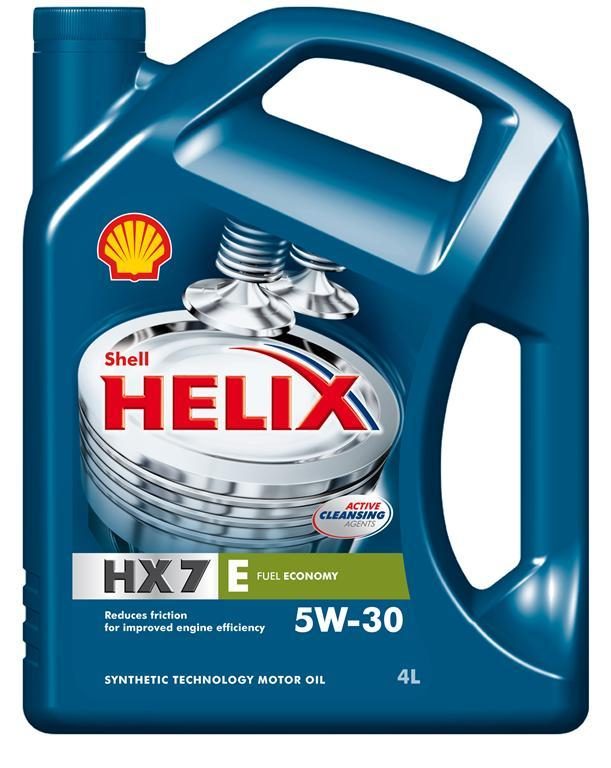 The new Shell Helix HX7 E engine oil is formulated with special synthetic base oils and friction-reducing molecules and has low viscosity at low temperatures.  This means that it will be thin enough to flow during morning start-ups and thick enough to protect the engine's innards from heat friction.
Possessing Shell's special Active Cleansing Technology, the new Shell Helix HX7 E is claimed to be able to effectively remove sludge and resist degradation throughout the oil-change interval, resulting in lower fuel consumption and a smoother and quieter engine.
Shell Malaysia is also claiming that their new Shell helix HX7 E has been proven to offer up to 288km a year in petrol savings. (Compared with 15W-40 conventional mineral oil and based on 16,000km per year for a petrol powered car.)
In addition to the new product, Shell Helix Ultra and Shell Helix HX7 have also been further improved and now offer performance that exceeds API SN, currently the highest specification in the market.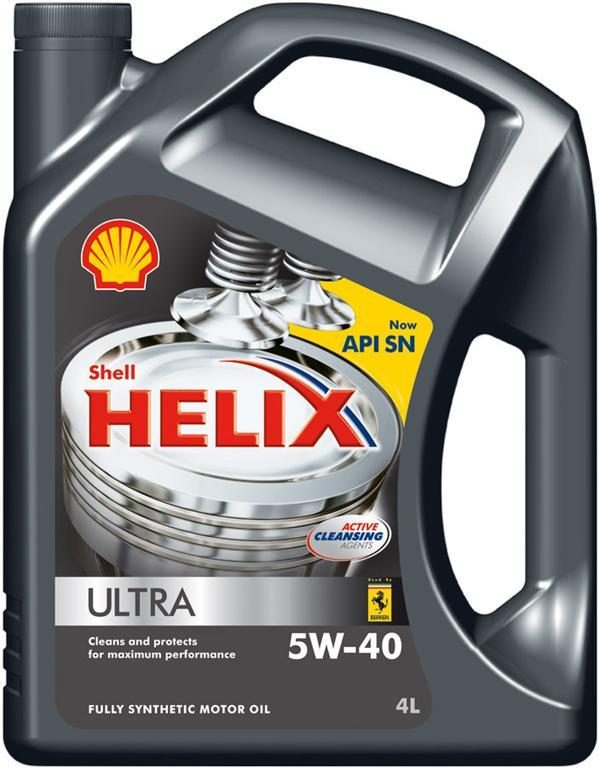 In extensive and stringent tests, both products have consistently shown higher levels of performance, such as for engine cleanliness, compared with the previous API SM performance standard.  They were also able to demonstrate compatibility with certain engine seals to help prevent oil leaks.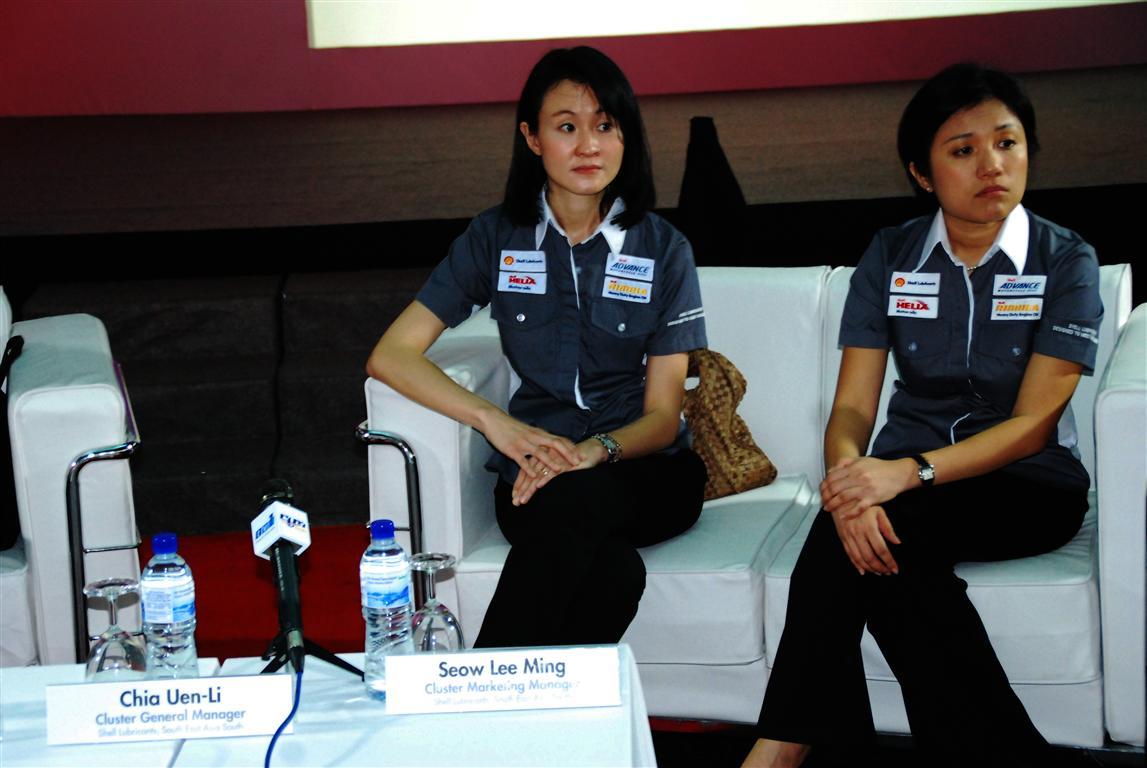 According to Ms Chia Uen Li, Cluster General Manager, Shell Lubricants SEA-South, the Shell Helix range of motor oils was developed for proud car owners who want only the best for their cars.
"For many Malaysians, the car is a major investment and, often, an indispensable part of life.  At Shell, we have been able to leverage on our technological leadership and our six-decade partnership with Ferrari in Formula One, to develop products and technologies for the race track that could then be transferred to the road.  We believe this is why proud car owners choose Shell Helix," she said.
Ms Chia pointed out that the new Shell Helix range now has a product to cater to every need, which reflects the company's clear understanding of today's market.
"While we have further enhanced our flagship Shell Helix Ultra and the Shell Helix HX7 to meet the exacting performance requirements of the new generation of cars, we have also expanded the range with the new Shell Helix HX7 E to meet the needs of those who value fuel economy and efficiency above all," she said.
To help consumers better appreciate the benefits of the enhanced Shell Helix range of motor oils, Shell has leveraged on its long-standing technical partnership with Ferrari to launch a new global television advertising campaign called 'Supercars' that will transport proud drivers into a world where every car on the road is a Ferrari supercar.  The campaign, which is set to debut in Malaysia on April 16, 2012, asks viewers to feel the same level of pride in their own vehicles by choosing Shell Helix.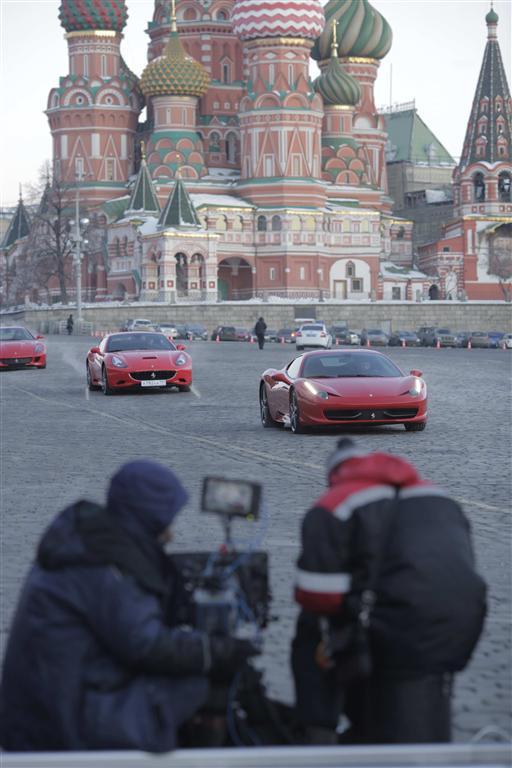 "The Supercars commercial draws on the emotion of drivers worldwide by showcasing multiple beautiful Ferrari GT cars in stunning locations around the globe. Shell Helix understands the passion people have for Ferrari and want all drivers to feel the same pride as a supercar owner no matter what car they drive," said Ms Seow Lee Ming, Cluster Marketing Manager, Shell Lubricants SEA-South
In conjunction with the launch, Shell Malaysia also officially launched the 2012 edition of the exciting Shell Helix Global Promotion, renowned for its 'once-in-a-lifetime experience' prizes.
This time around, five lucky Malaysians will win an all-expense paid VIP trip to Italy worth more than RM20,000 each in the Shell Helix 'Get Your Heart Racing' contest.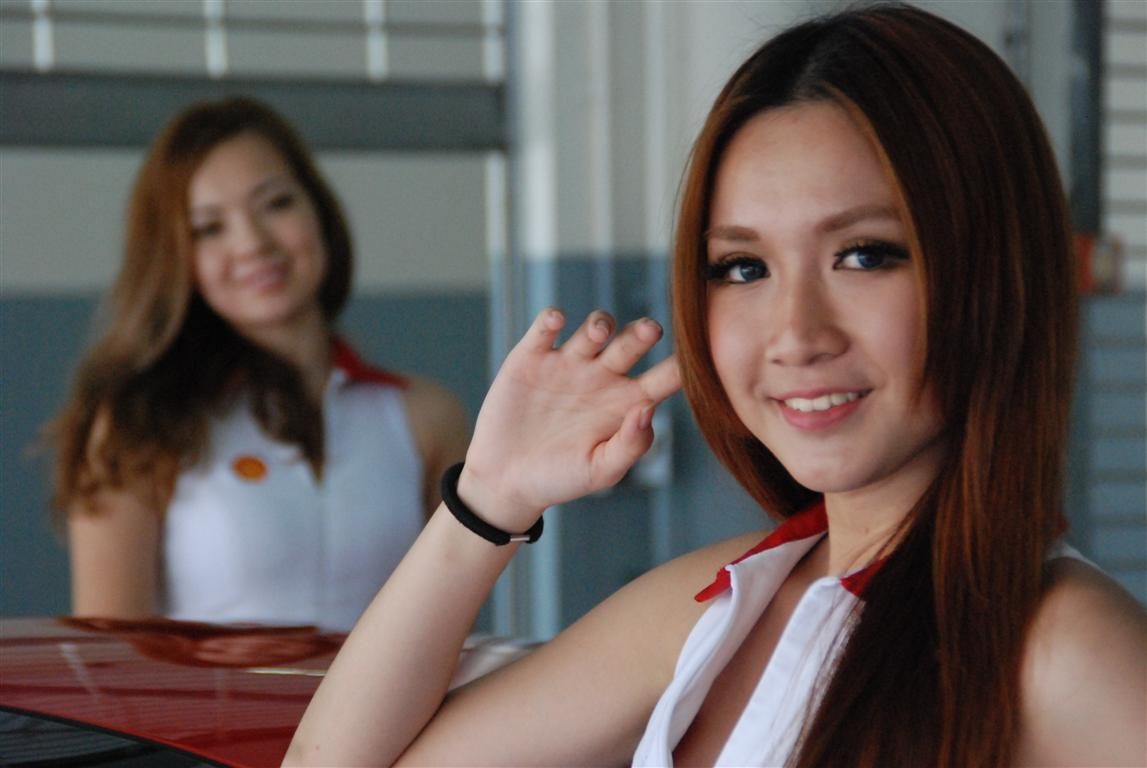 The contest will commence from 15th March to 31st May 2012, is open to customers who purchase a 4L pack of Shell Helix Ultra fully synthetic motor oil or from the Shell Helix HX7 synthetic technology range that includes the HX7, HX7 E and HX7 Diesel.  Customers have to count the number of Shell Helix words in an image on entry form and submit their entries at selected Shell stations, authorised workshops or by mail with proof of purchase.
Fifteen lucky finalists will take part in the fun-filled Shell Helix Challenge in July 2012.  Five lucky winners will then get to embark on a trip of a lifetime, which includes a visit to Maranello, the home of Ferrari; shopping in Milan; and catching the Italian Grand Prix at Monza in September.
Ms Seow said that the Shell Helix Global Promotion had become a much-looked-forward-to annual event with its exciting interactive format and spectacular prizes.
"At Shell, we will continue to leverage on our exclusive partnership with Ferrari to reward our customers with memorable experiences that no other lubricant brand can offer," she said.
For more information on the new Shell Helix range of products and the Shell Helix "Get Your Heart Racing" contest, please visit www.shell.com.my or visit your nearest Shell station or authorised workshop.
Shell Helix HX5 and HX5 E does not seem to possess the cleaning ability found with the HX7 range of engine oils (HX7, HX7 E and HX7 Diesel).
However, if you've got some nostalgic attachments to your "ol' gal", then perhaps Shell's HX3 engine oil, which has been especially formulated to clean and protect older engines, could be the one for her.
| | | | | |
| --- | --- | --- | --- | --- |
| TYPE | GRADE | VOLUME | RM (PENINSULAR  MALAYSIA) | RM (SABAH AND SARAWAK) |
| Shell Helix Ultra | 5W-40 | 4-litre | 218.00 | 219.00 |
| Shell Helix HX7 E | 5W-30 | 4-litre | 115.00 | 116.00 |
| Shell Helix HX7 | 10W-40 | 4-litre | 110.00 | 111.00 |
| Shell Helix HX7 Diesel | 10W-40 | 4-litre | 110.00 | 111.00 |
| Shell Helix HX5 | 15W-40 | 4-litre | 75.00 | 76.00 |
| Shell Helix HX5 E | 10W-30 | 3-litre | 59.00 | 59.90 |
| Shell Helix HX3 | 20W-50 | 4-litre | 57.90 | 58.80 |
COMMENTS FROM PREVIOUS PLATFORM:
04-12-2012, 11:07 PM
  #2

700bhp Member

Join Date: Aug 2010

Location: Kedah

Posts: 767

Likes: 174

Liked: 135 / 83 Posts

Re: Shell Malaysia Launches New Enhanced Engine Oils!

---

I'm looking forward to test their new HX7 10W40. Previous experience using HX7 was not very good. Engine felt sluggish and sounding coarse after 4000-5000km. During oil change, I could see the oil becomes very black and thick. I'm not sure whether that means its doing its job of cleaning the engine or something else.

(0)
04-13-2012, 08:49 AM
  #3

'(00) | Contributor

Join Date: Mar 2004

Location: KL

Posts: 3,917

Likes: 1,439

Liked: 1,882 / 485 Posts

Re: Shell Malaysia Launches New Enhanced Engine Oils!

---

Quote:

Originally Posted by

g4i8y0t

I'm looking forward to test their new HX7 10W40. Previous experience using HX7 was not very good. Engine felt sluggish and sounding coarse after 4000-5000km. During oil change, I could see the oil becomes very black and thick. I'm not sure whether that means its doing its job of cleaning the engine or something else.

2 possibilities :

1. Engine oil did a bloody good job of cleaning out the sludge in your car. But since HX7 is semi-syn, cleaning properties are highly unlikely to be that good.

2. Oil wore out faster due to overheating. VTec-ing a lot are we?

Aiya, semi-syn 5000km is about there la. Change oils every 5k for semi is pretty reasonable.

(0)