Mar 27, 2005
1,661
25
3,148
Hello All,
Welcome !! Selamat Datang !!!
We are the united owners of Mitsubishi Lancer and it's variants, be it a Mitsubishi Lancers Saloon, Lancers Mivec, Lancer GLX, Lancer MX, Lancer Cedia, Lancer GT or Lancers Evolution (any Lancers were missed out ?) trying to stay together, exchange notes as well as ideas and at the same time, to have fun with our rides and passion of the same.
We organise regular gathering and outing events, 'Teh-Tarik' meet-up and drive around convoys. Is no fun driving alone so please come in, hang around MLOC and find out what you can do more together with us now that you already have your Mitsubishi Lancer.
If you do not own a Mitsubishi Lancer yet, now this community is one reason to add to your list of why you need to own one !
Enjoy your stay with us.... !!
Thanks,
MLOC Malaysia
.
Mitsubishi Lancer Owners Club - Malaysia
--------------------------------------------------------------------------------------------------------​
MLOC Official Monthly Activities
1st Week Sun - Official TT / Gathering (DAY)
3rd Week Fri or Sat - Official TT / Gathering (NIGHT) and Speedruns for some.
Ad-hoc SMS annoucement gathering / Convoy
About our Activities:
What are Speedruns?
Speedruns gathering is a convoy where 'speed' and 'runs' combined and are meant for those hot blooded MLOCian and this will be done either on Friday or Saturday night. But take note that MLOC is NOT a Motorsports Club hence Speedruns is purely voluntarily done as self interest and not compulsary in any club TT/Gathering events.
Why the theme speedruns ? Because this will mostly be a little out of town / city convoy which will serve the purpose of releasing some steam out of our everyday traffic jammed bumper to bumper city driving !
Does this means no convoy ? No, we do have plenty of ad-hoc town and outstations convoys whenever we meet-up. Speedruns or not depends in this case on the driver themselves ! : P
However, we will usually have TT/Gathering session prior to the actualy 'runs' so members who can't join the speedruns can join the TT session instead and enjoy their nice warm bed thereafter while some hot blooded MLOCian decides to 'waste their tyres + fuel' out ! :-)
Our Gathering + Convoy details ?
Venue will not be disclose for security reason. If you have updated your contact, SMS will be send occasionally but do check in our MLOC calendar (in Yahoo) for the venue & timing details updated 2-3 days before any actual day of an runs or gathering events.
Please visit our Club official web site by clicking here for more contact information and our club details.
You can click here on a quick link to information on how to join MLOC and it's member application form.
--------------------------------------------------------------------------------------------------------
​
-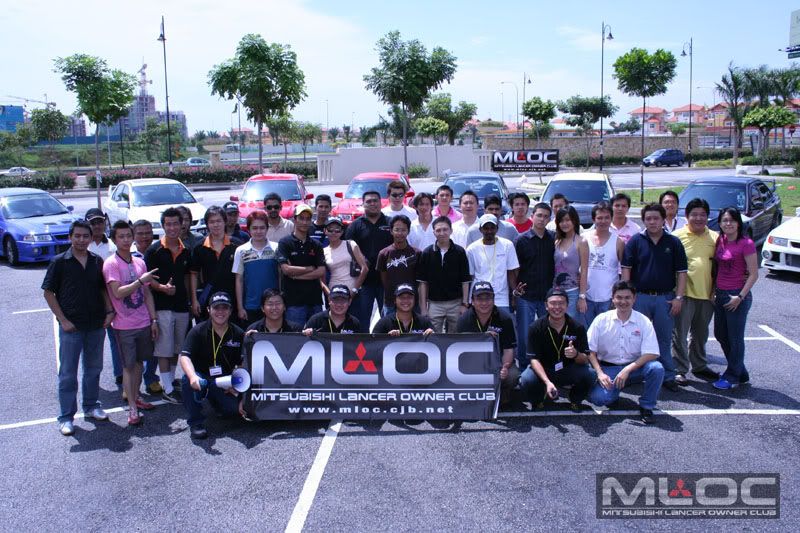 Last edited by a moderator: