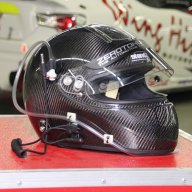 Jul 6, 2000
5,554
3,223
5,213
Power
- Punchy definitely and if it weren't for the less direct CVT transmission, this 1.5L turbo Civic could've passed off as a sports sedan. Like if it had a DCT instead. Nevertheless, the 174ps / 220nm L15B7 lump is a gem of an engine, has good response and provides very decent acceleration all day anywhere.
Drive
- This is easily the best part of the Civic. In most scenarios the ride is refined, grown up, executive like and well damped. Although ride is on the firm side, it is a good firm, which contributes to its overall dynamic, athletic demeanor. The very rigid chassis that it sits on is the driving force behind the Civic's excellent driving experience.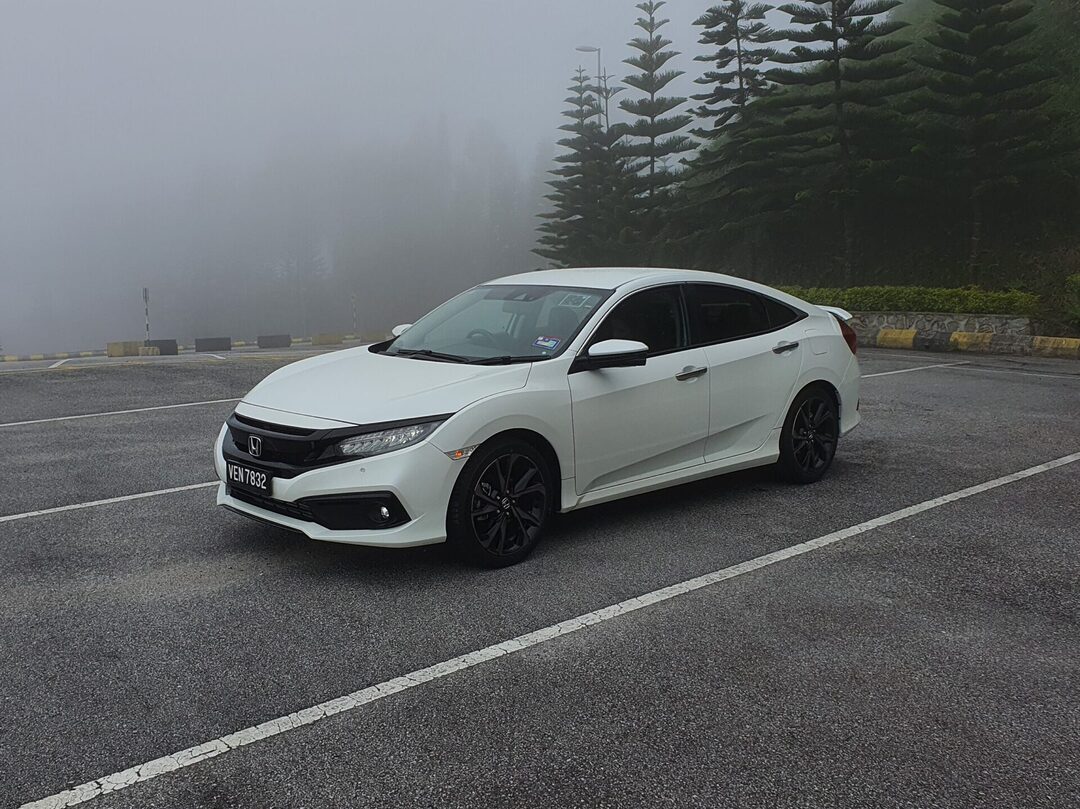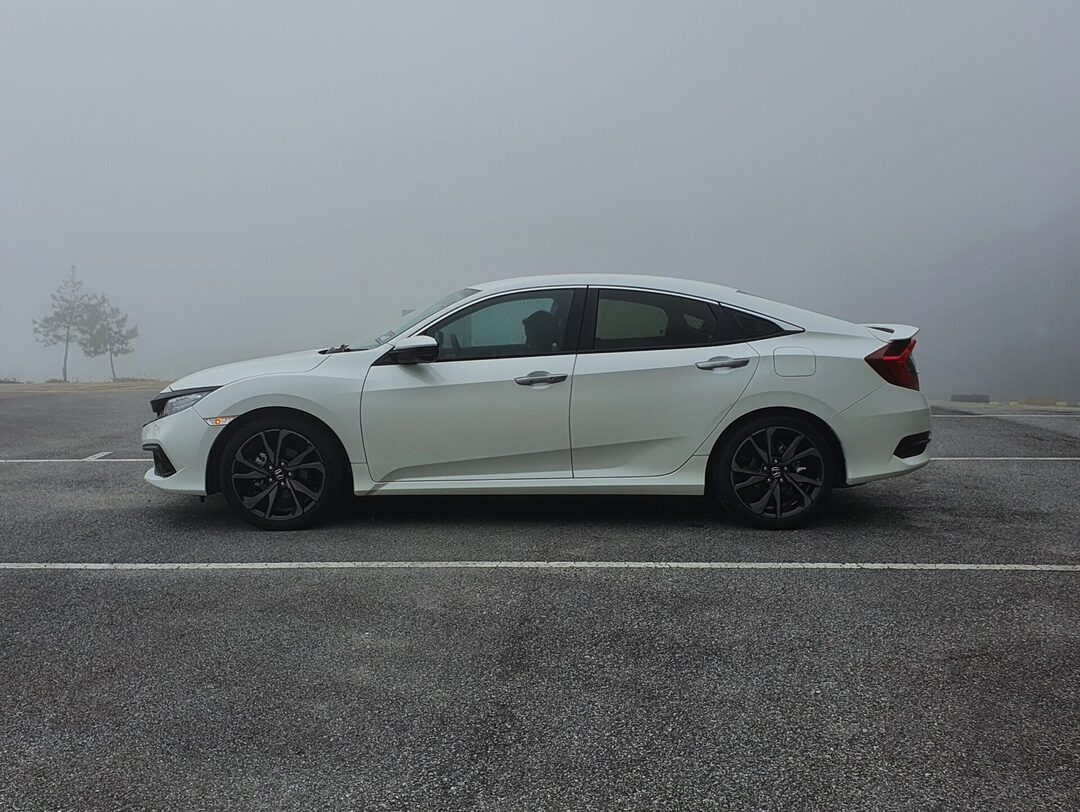 Handling
- There's a lot of handling for the power at hand, especially better now with the 18"wheels and Michelin PS4 rubber. One that you can pedal to the metal, not get in trouble and actually have a good time carving the mountains with. It may not have the pace of a hot hatch, but grip it does and has an abundance of via a chassis that is very confident inspiring. In the city, the rather large footprint of the Civic continues to surprise with its natural agility.
Transmission
- It's the same CVT transmission, still super for efficiency, dependable, smooth and getting up to speed in general is a breeze. It feels elastic by nature but there is a sweet spot whereby if you apply throttle gradually to match the engine rpm to the rate of acceleration, it negates the sensation of slip and feels more direct.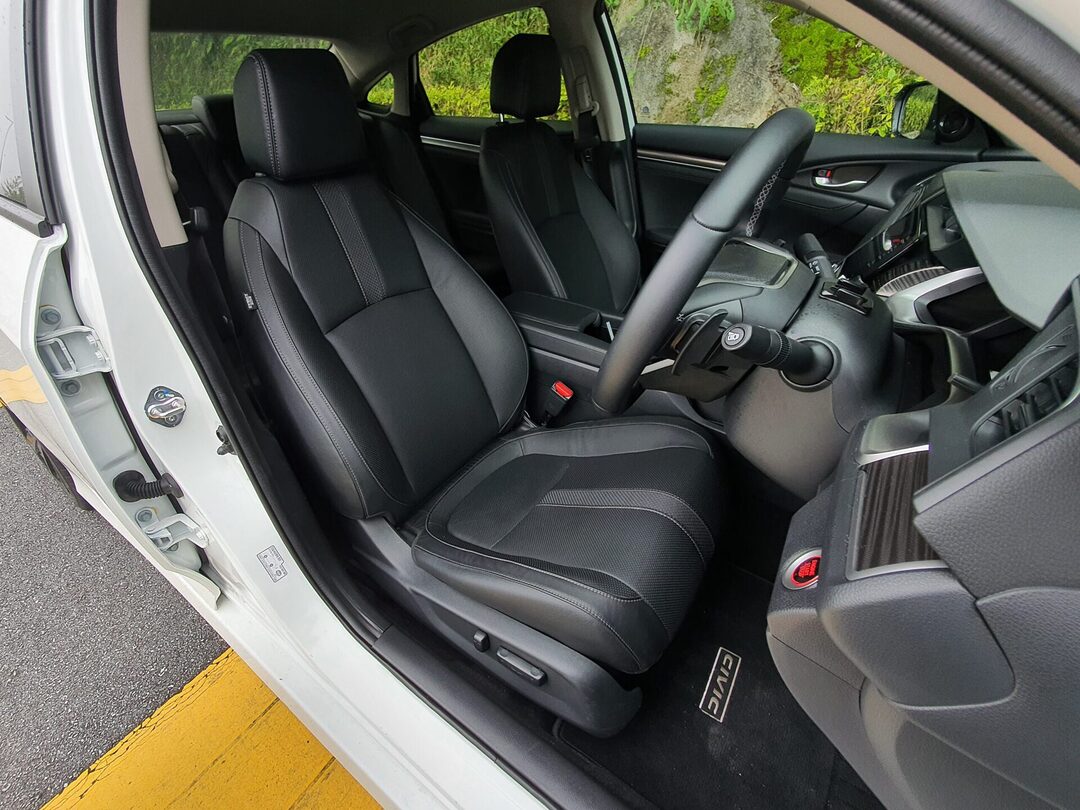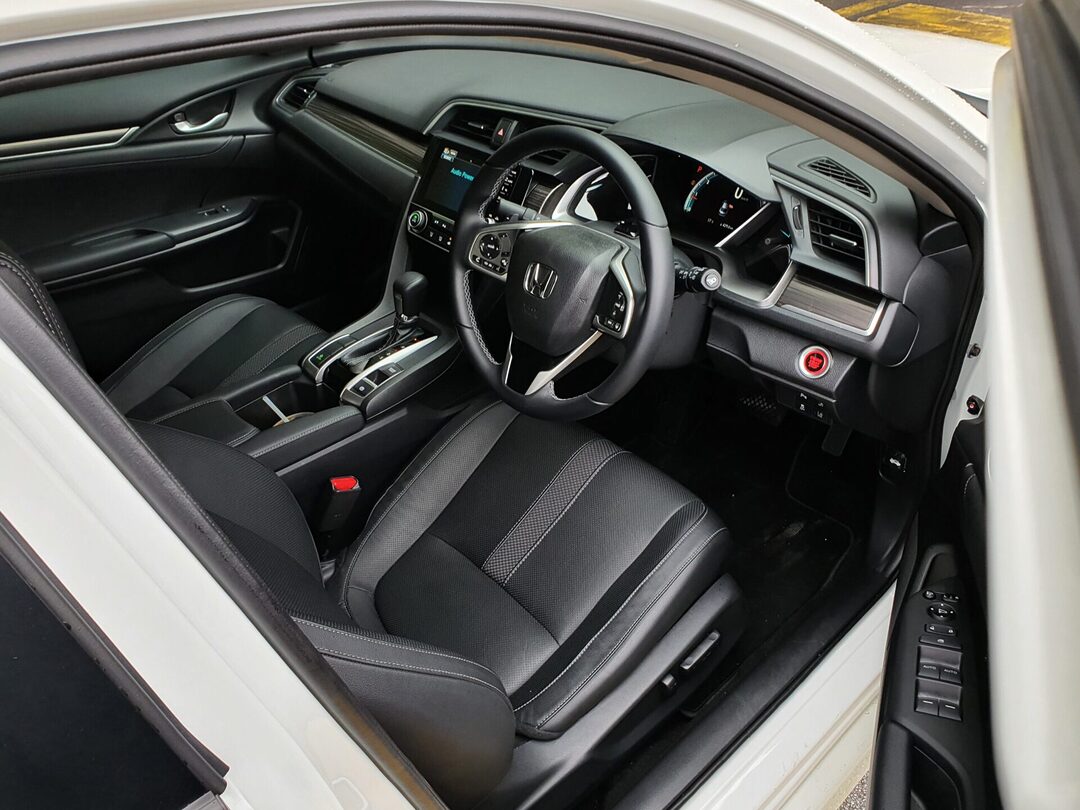 Tech
- Honda Sensing is not advertised anywhere in the cabin and for a moment I wasn't sure if the car had the feature. But upon noticing the inconspicuous lane keep assist steering button, both the ACCS and LKAS lit up signifying its autonomous capabilities. It's very good. It feels very capable especially keeping in lane, with little to no ricocheting effect, sharp eyed in tracking the lane markings and keeps all activity hidden in the background.
In traffic, be it city or highway, the
Adaptive Cruise Control
is another enjoyment to be had with Honda Sensing. Very dependable right out of the box, and as long as there's a car ahead in sight, the Civic tracks and follows without fuss, even seamlessly continues to track the next car should the current lead car moves over. It allows you to set the desired follow distance as well as max cruise speed, all from the steering buttons.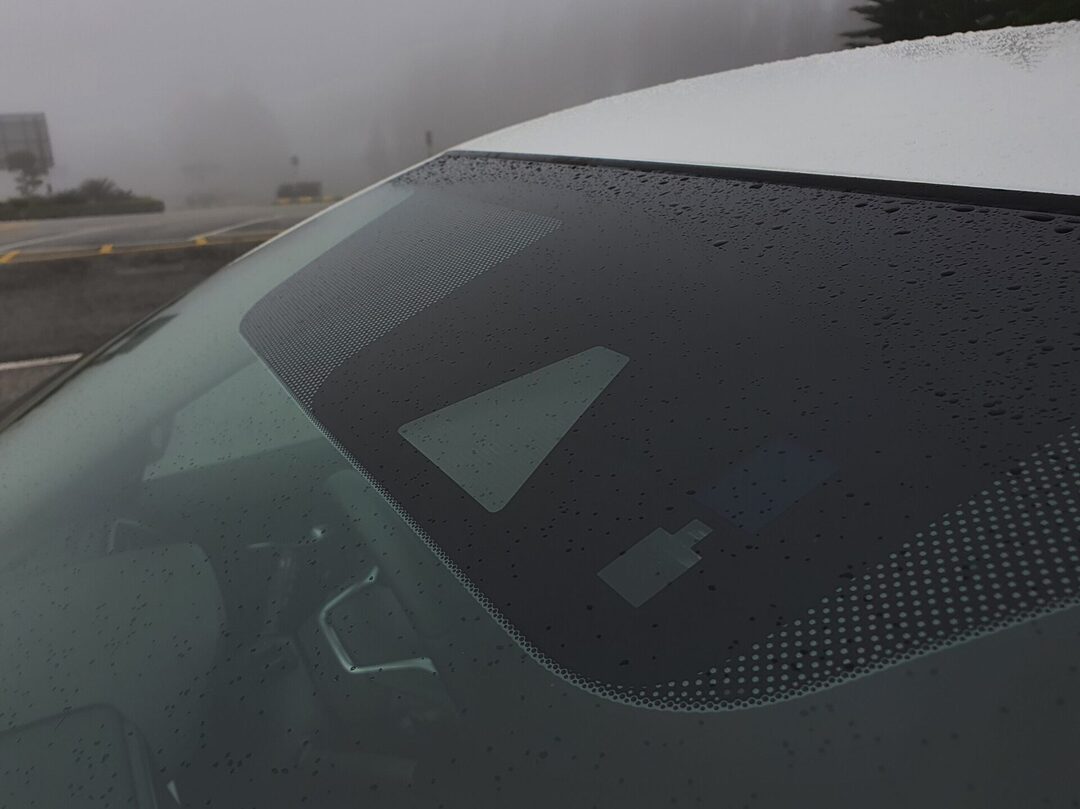 Auto high beam
was a surprising feature to experience at night especially with the Civic's regular reflector type headlights and not the cutting edge matrix LED sort. It may just be a simple hi beam, but found it to be useful and quite precise in anticipating dark roads and alleys, more so keeping in check for oncoming motorists and as tested, even cyclists.
Left signal activates the
LaneWatch
blind spot camera integrated into the left side door mirror, which provides a video feed to the touch screen display, which include suggestive guide lines to help with judging gap between cars and takes care of rear blind spots. Technically, this LaneWatch function isn't a Honda Sensing exclusive feature, just so you know.
2020 Honda Civic TC-P
8.2 secs / 173ps / 220nm / 1.5L 4cyl turbo L15B7 / Honda Sensing / Honda Malaysia / RM139,600