Mitsubishi Motors Malaysia (MMM) embarks on its latest 4X4 adventure with the newly-launched Triton with MIVEC Turbo Diesel, showcased at the Mitsubishi Triton Extra Hardcore roadshow. The event made debut on Oct 1-2, 2016 at the Outdoor Carpark of Setia City Convention Centre.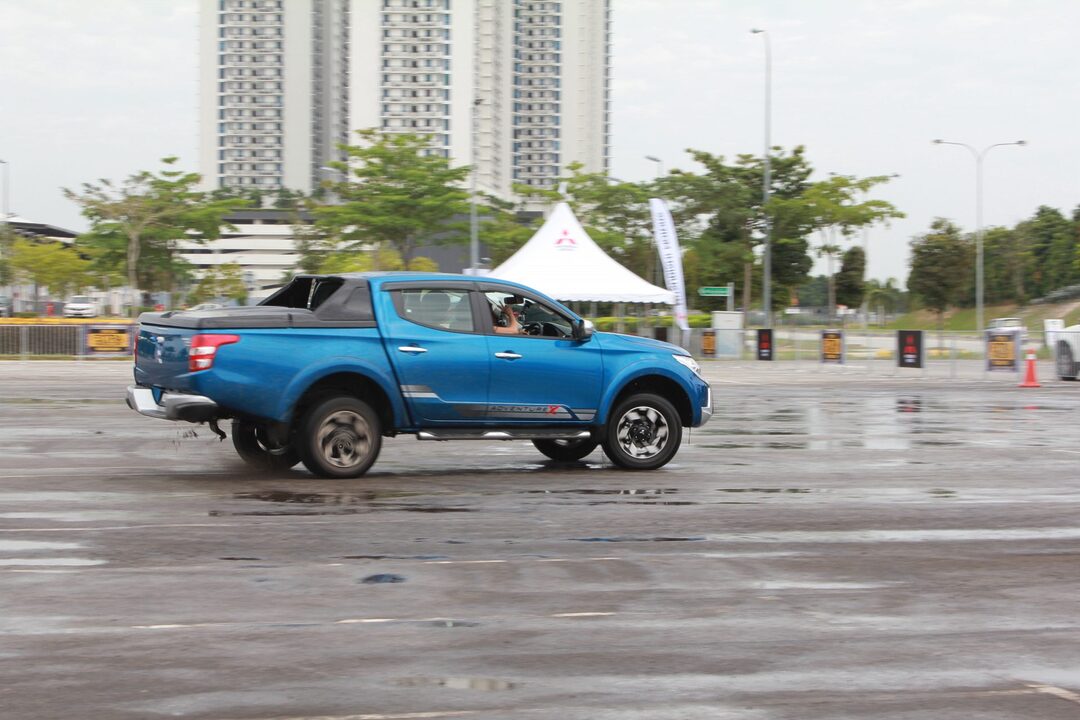 The Mitsubishi Triton Extra Hardcore roadshow will see Malaysian Motorsport Athlete, dubbed Malaysian female drifter, Leona Chin perform high-speed taxi-rides. There's also test rides on the Red Peak – a specially outfitted obstacle truck, and the first-of-its-kind in Malaysia.
The Red Peak feature obstacles including side traverse, roller ramp, staircase ramp, and a 45-degree, 25-feet tall 'sky ramp' that points upwards to the sky. The obstacles will enable the Triton to demonstrate its capability to tackle challenging surfaces and ramps.
Among driving systems on the Triton that are tested are the Hybrid LSD and 4WD Low Range with hill-descend control as well as its torsional rigidity and its agile suspension.
The Mitsubishi Triton Extra Hardcore roadshow will be visiting major cities such as:
Klang Valley – Setia City Convention Centre Outdoor Carpark, Oct 1-2, 10am – 8pm
Penang – Juru Auto City Carpark, Oct 8-9, 10am – 8pm
Johor Bahru – Plaza Angsana, Carpark C, Oct 15-16, 10am – 8pm
Admission is free and visitors that commit to a booking of any Mitsubishi vehicle during the roadshow will receive special edition Ralliart umbrella, while those who test drive any Mitsubishi model on site will receive an exclusive merchandise (while stock lasts).
Other than Leona Chin, taxi-rides will also be driven by rally driver Kenneth Koh, and visitors to the roadshow will get to meet and greet the drivers.
For more, visit
www.mitsubishi-motors.com.my
.