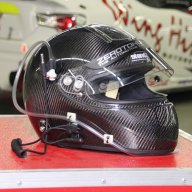 Jul 6, 2000
5,553
3,223
5,213
It's been a couple of months and over 2000kms with Goodyear's Eagle F1 Directional 5 tyres on the MINI and the experience has been satisfactory, more so with the inclusion of frequent rainy days really complimenting the driving experience. Initial thoughts of this new ultra high performance tyre contender, are that it pretty much does what it says on the box especially even when being compared to previous F1 Asymmetric that it replaces.
Read our previous post:
Introducing: Eagle F1 Directional 5 tyre by Goodyear - The driving enthusiasts' tyre?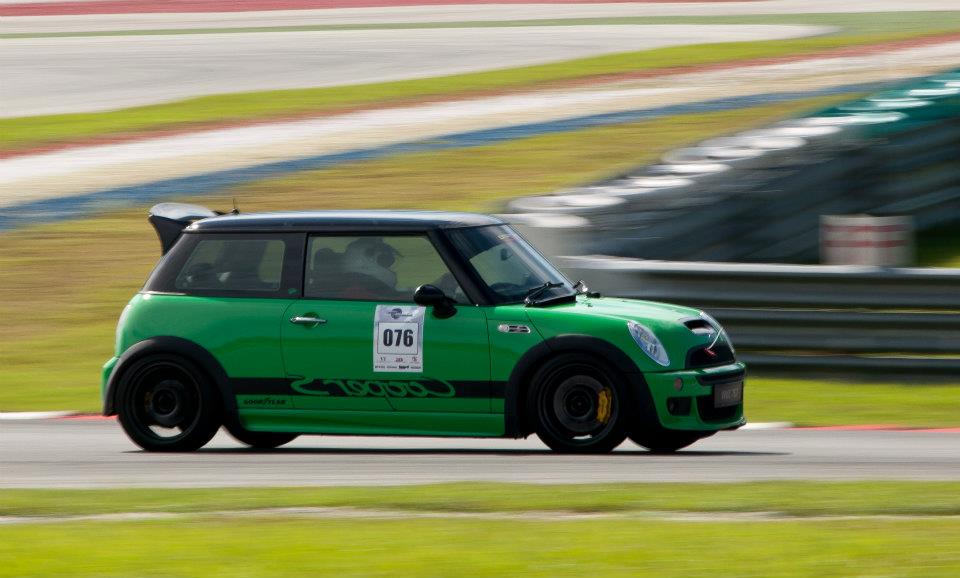 Putting the tyre through its paces in common driving conditions like on the highway, rough KL City roads, hill roads and more recently, Sepang circuit, i must say that it outperforms the F1 Asymmetric in noise, comfort and even in the wet. There is no sign of unduly tyre whine when carving the hills that the F1 Asymmetric annoyingly emits.
Its claimed high molecular polymer also provides noticeably soft, under high frequency deformation for shock absorption through uneven terrains but magically firms up under hard cornering load, perfect for blemish infested hill roads.
In the wet, Goodyear's signature wet-grip performance and V-thread exceeds all expectations in aqua planning reduction. While there are subtle steering feedback when hitting larger puddles, there are no signs of the car helplessly wanting to shift laterally. We're no strangers when it comes to rain in Malaysia, so when choosing performance tyres, wet performance is a crucial feature.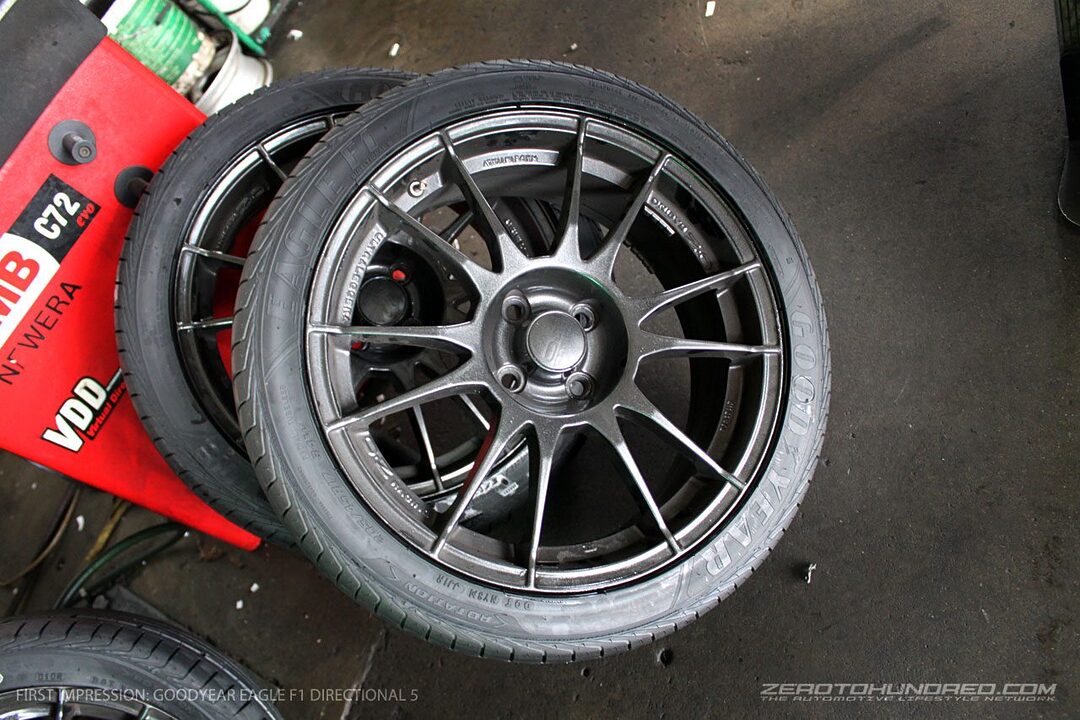 Our rating for Goodyear's Eagle F1 Directional 5 as a performance road tyre from our short term test:
Dry traction: 7
Being a contender in the Ultra High Performance tyre market, it is still, however a contender. Although grip in the dry is superb, it still lack the confidence its bigger brother, the Asymmetric 2 delivers. Having said that, it more than fulfills most drivers' demands in general circumstances.
Cornering stability: 7
At its limits, the tyre feels predictable. One could appreciate its firm sidewalls and shoulder rib innovation through serious twists and turns and should you feel like exploiting its limits, the Directional 5s knows when and how to tell you to back off. It is also a joy when maneuvering through surface changes no matter a rough or damp patch.
Wet traction: 8
In the wet is where this tyre shines. Although the Genting hill routes is not where one should explore the limits of wet grip, it is where such crucial abilities is needed the most, especially when descending the curvy downhill roads. While wet cornering grip is excellent, it's good to know these tyres also excel in wet braking. ABS tend to kick in much less.
Hydroplaning resistance: 9
The significant V-threading on the Directional 5s mean only one thing, Water dissipation. There's no doubting Goodyear's prowess in producing wet weather performing tyres through their proven Eagle F1 line up. In most wet driving conditions these tyres simply cuts through water and slashes through most puddles the highway can contain.
Ride comfort: 7
Comparing ride comfort against other similar models from brands such as Michelins, these Directional 5 may be just a tad lacking in the comfort department where it is somehow firmer in ride feel, and though it is not exactly as harsh as the Asymmetric, you might feel some of the little details present on the road surface. However, its innovative compound makes up for most of it when faced with potholes and really bad terrains where most competitors would fail to withstand.
Noise comfort: 7
Absolute silence is not what I would expect from tyres especially being performance biased rather than comfort, but having said that, there are other tyres out there that would trump the Directional 5 in quietness. Although there are no obvious whirring or whining, it is an accepted norm that in a performance oriented tyre with blocky threads, audible booms are inevitable.
Is it meant for you?
If you're looking for a tyre to replace your current small sedan or compact fitted with larger than stock wheels, these are perfect for you. The Eagle F1 Directional 5 is designed to bring sheer performance to the mid-segments. So for cars like the MINI, Swift, Civics and moderately powerful cars can truly benefit from these Eagle F1 Directional 5 tyres. However, one should consider other, more performance oriented tyre for their 200hp and up Evos or M3s as most features in the Directional 5 will quickly diminish when punished further.
A video of the Eagle F1 Directional 5 by Goodyear
Goodyear Directional 5 - YouTube
Read our previous post:
Introducing: Eagle F1 Directional 5 tyre by Goodyear - The driving enthusiasts' tyre?

Official Goodyear Directional 5 website + Prices:
http://www.goodyear.com.my/tyre_details.asp?tyre_code=Eaglef1D5
//www.zerotohundred.com/newforums/automotive-news/389972-introducing-eagle-f1-directional-5-tyre-by-goodyear-the-driving-enthusiasts-tyre.html