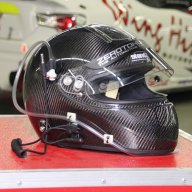 Jul 6, 2000
5,561
3,229
5,213
Drive
: Power is where the HRV Turbo score the highest points. Provides instant response, with very symmetrical throttle to acceleration ratio, refined power delivery, despite being fed through a cvt transmission. It is surprisingly parallel this time around, literally unelastic in most of driving situations. Has paddle shifters, a good to have necessity for demanding drivers.
8.8 secs / 181ps / 240nm / 1.5L 4cyl turbo / 200kmh / CVT / RM129,800 onwards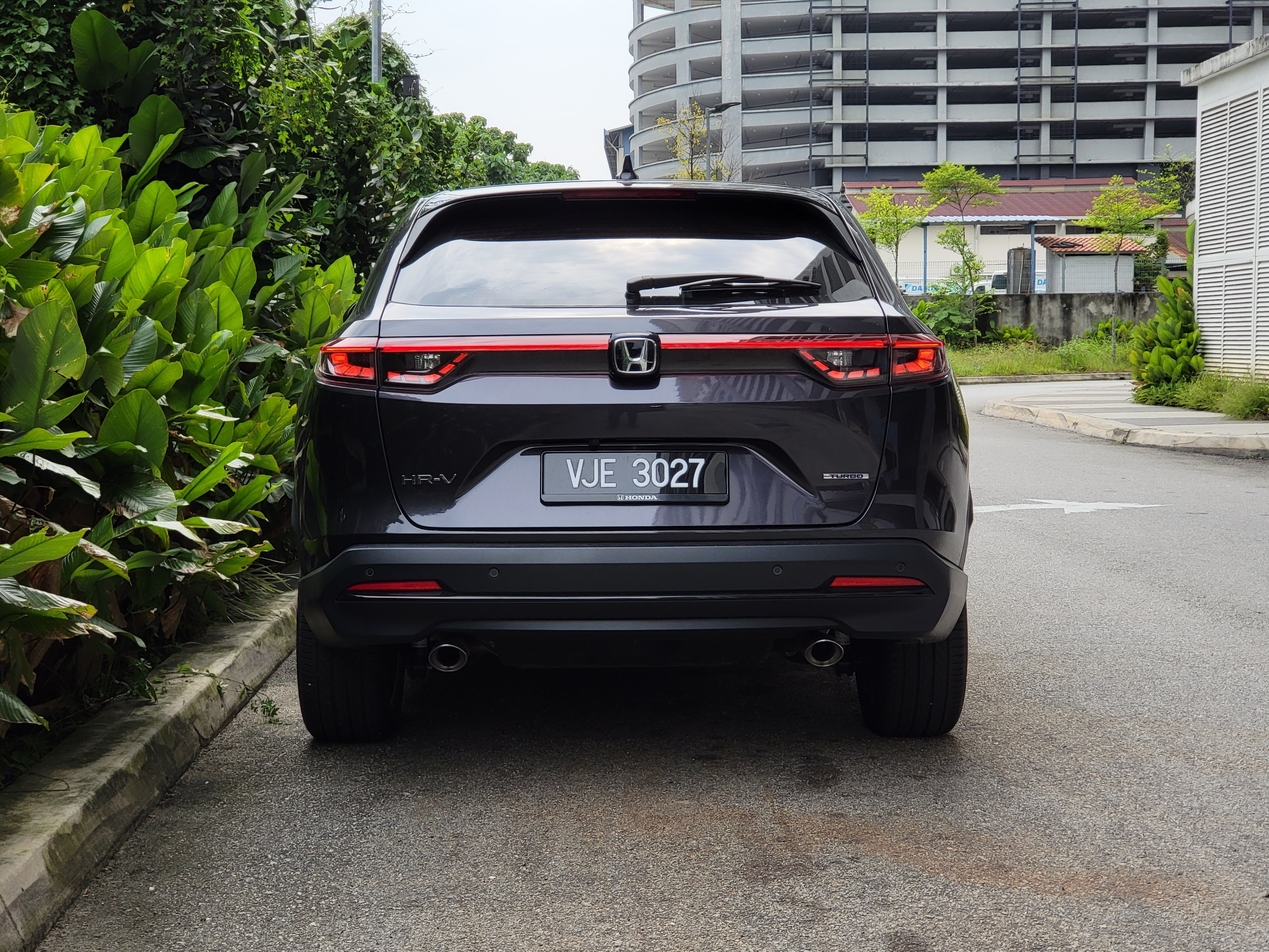 This 181ps 240nm 1.5L Turbo 4 cylinder, derived from the new FE Civic Turbo is an engine of dreams, excels in just about every aspect imaginable, making the HRV Turbo a very well endowed compact SUV. Every time the throttle is pressed, its immediacy feels too good to be true. Probably goes just as quick as the new Civic Turbo. There's a lot of acceleration for what it is meant for, far more than enough for the uninitiated, almost edges hothatch territory for the discerning.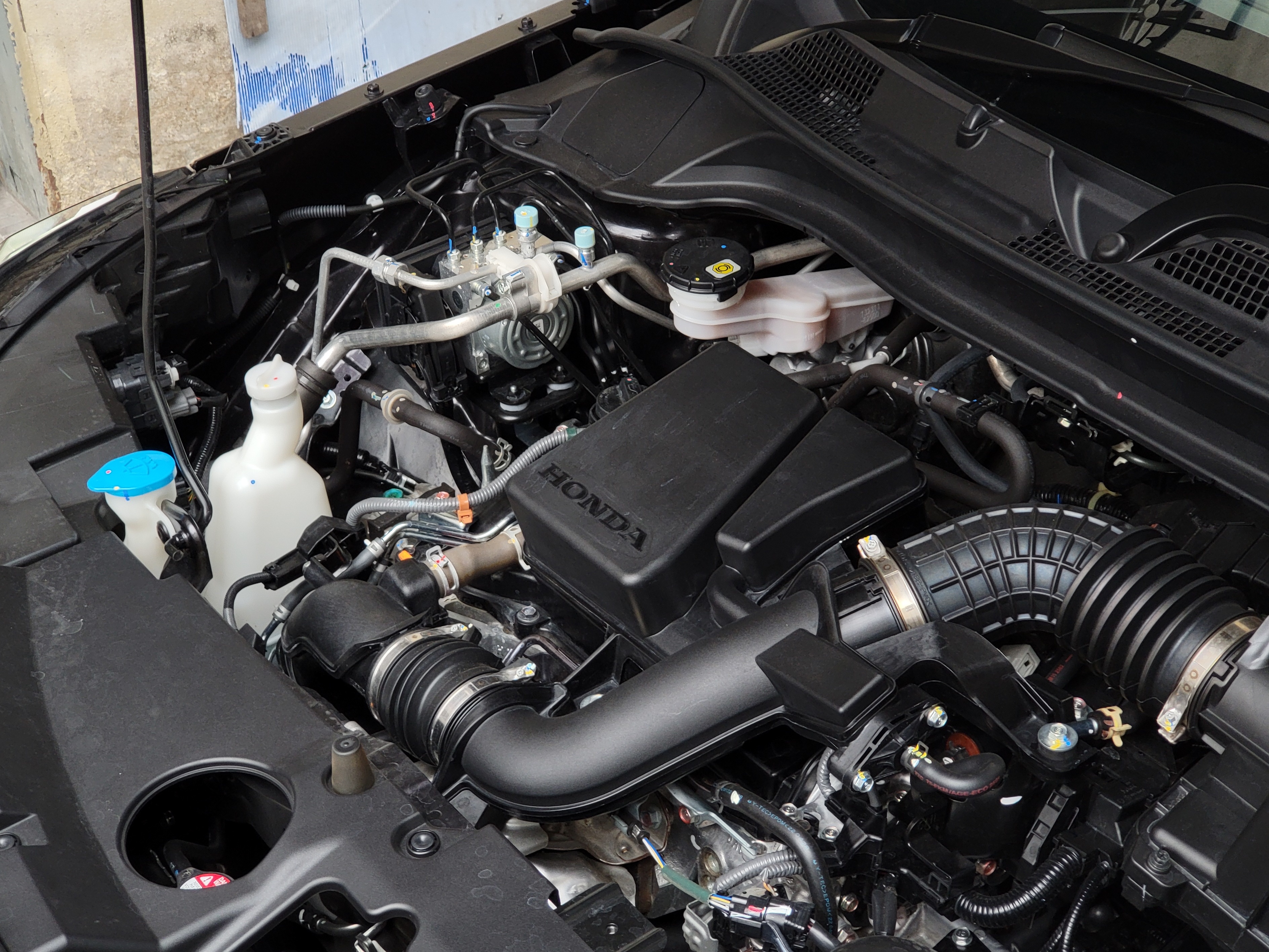 Handling however, isn't nearly as hot. Expect average capabilities, delivers a good ride fortunately, reassuring on the road with its wide track, commanding stance and height, generally can be summed up as a compressed, taller, less sporty, utility version of the new FE Civic. Weird but true.
Overall a featherlight, seamless driving experience, The cvt box tries to be a DCT and actually almost seem like one.
Inside:
The inside of the New HRV turbo mimics the current Civic FE which is great. Apart from being blessed with big boy power in a grown up physique, the inside has also matured well. Continues to seduce with its minimalistic ID, mostly black everything from dashboard downwards, nice knurled metallic wheel aircon knobs, again from brother Civc.
The cherry on cake is the exquisite steering wheel. Big-ish diameter surprisingly works well, feels direct, has nice weight, enjoyable to grasp, adjustable up down in out. Side A/C vent knobs has additional disperse mode so it diffuses the cold air instead of the usual, either point direct or fully closed.
The seats are high-ish, can be a good thing for some, totally livable with, has decent driving posture, electrically multi adjustable which is all that matters. Parts of the inside hints last, last gen especially from the uninviting central touch screen. Also, a shift by wire knob would have made a world of an improvement over the now dated PRND shift lever.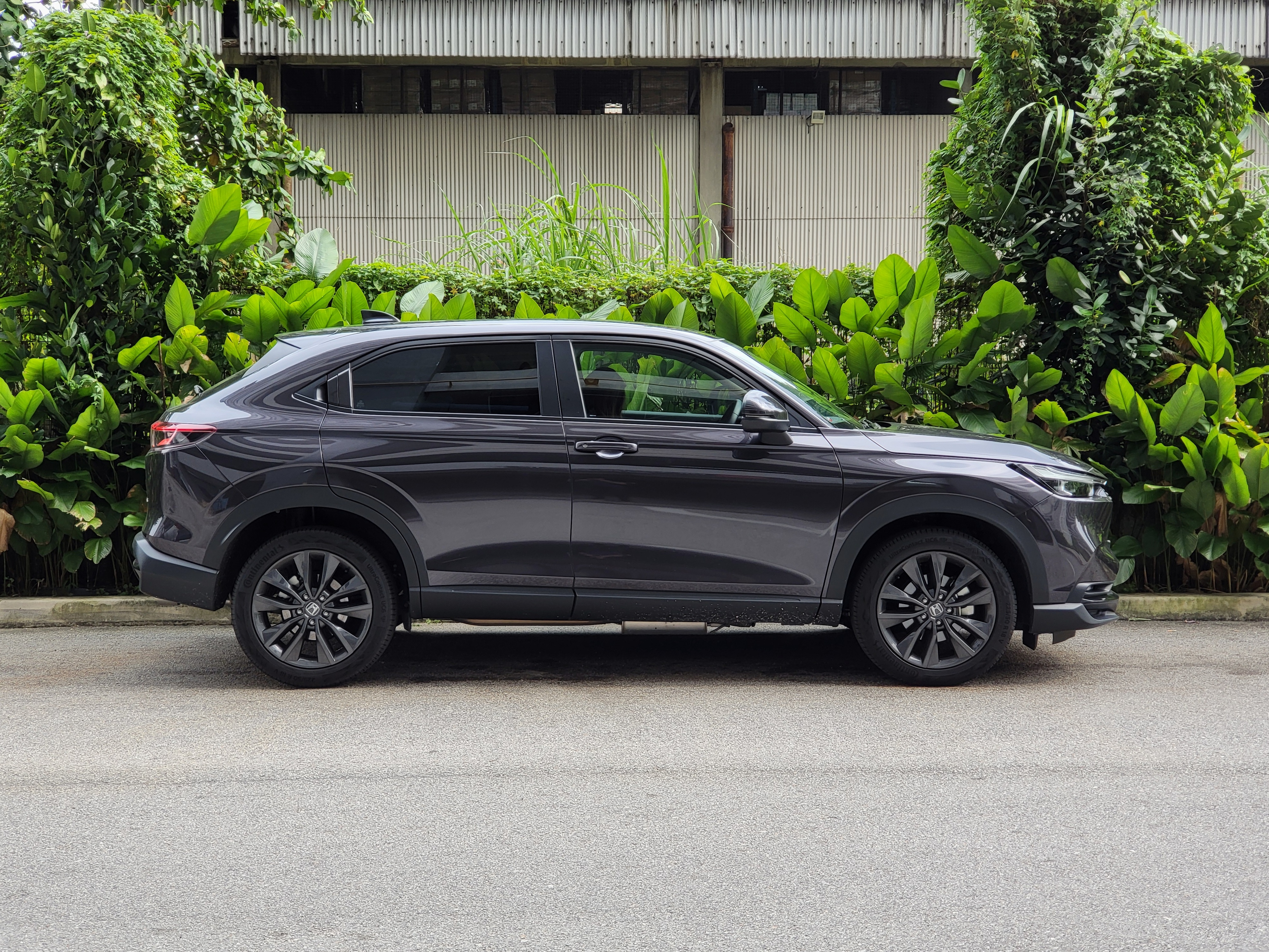 Outside:
With a beastly Kaiju face straight out of Pacific Rim, there's nothing else quite as intimidating as the new HRV. Has desirable shape, visually cutting edge, upmarket, LED headlights look and work great. Piano black textured front grille adds a dash of Lexus bling and dual rear tail pipes takes its perceived value up a few notches. This HRV 1.5L T V test unit came in an equally fierce finish labelled Meteoroid Gray Metallic, with matching dark wheels.
Last edited: