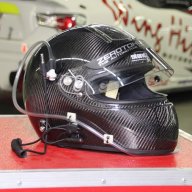 Jul 6, 2000
5,561
3,229
5,213
Driving through the infamous SS2 food connoisseur square last week or so, I glimpse upon this rare beauty. This 997 GT3 RS 4.0 is 1 of 5 in the country, 1 of 600 in the world and currently the most powerful GT3 ever produced backed by a race derived 8250rpm 500bhp 4.0 flat-6.
Picked from the GT3 RSR race car parts bin, the 4.0 engine churns on titanium con rods and a lightweight crankshaft resulting in an explosive 125bhp per litre and 8000 mind blowing revs.
The Lightest GT3 RS ever, it has plastic rear windsreen and rear windows, GT2 RS carbon bonnet, front fenders and carbon seats. Even the carpets are lightened.
Zerotohundred comes in at 3.8 seconds and tops out at 310km/h. There is no PDK gimmick here, but a pure 6-speed manual 'box.
The sticker that matters.
The front canards actually produce enough downforce to compliment the flat underside for front end stability at no less than 150km/h of course.
Gimme that 997 RS!
Strict discipline. The new 911 GT3 RS 4.0. - YouTube
Porsche GT3 RS 4.0 track and road test HD - YouTube
0-300 km/h Porsche 911 GT3 RS 4.0 (Motorsport) - YouTube