Oct 25, 2005
3,503
71
1,648
hello everybody.if u already modded ur neo,post ur pic here so we can have a
look at ur nice ride.i don't care whether ur from neoclub.com or .net,just change
the wheel or just add sticker.we're just want ur neo pic.for a starter,i'll post my friend's neo pic first(i don't drive neo but i like them:_: ).
View attachment 107191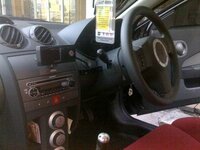 mod:264 in/ex camshaft with adj cam pulley.
custom 4-2-1 s.s extractor n exhaust piping n muffler.
redline replacement air filter.
ultra strutbar.
ultra rear strutbar
ultra rear lower brace
sard radiator cap.
sport spring(forgot about the brand).
gt hid kit.
18" r3 lookalike wheel with 215/35/18 falken tyre.
apex'i rsm.
ark t.timer.
carbon gearknob.
ek9 recaro seat(front).
redline crankpulley.
so come n share with zth community.

Last edited: