I plan to change my Myvi (2009) auto transmission fluid, I know P2 DIII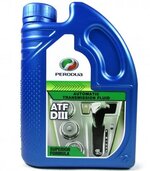 (green color sticker, blue botol) confirm can be use since alot bengkel use it.
My question is can I use D3-SP as pic below, have anybody try it?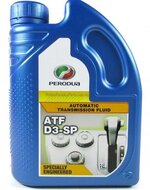 * I ask it because I have a few doubt as follow:
- The manual said use d3-sp
- 2009 I change the ATF at P2 service center is also use d3-sp
- I have doubt about the manual as someone around this zerotohundred forum point out the coolant capacity stated is wrong, it isjust 2.7L not the 5.7L stated in the book. I agree with it since i flush my coolant b4 and feel 5.7L is abit too much, impossible).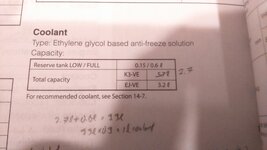 - A lot online seller said old Myvi use D3, an D3-SP is old SP3(red cap white botol), I don't agree it, my understanding is SP3 is SP3, my Myvi definitely cannot use SP3, but 1st time service P2 pour D3-SP in my gearbox and no problem, so i assume two different speck, (just that that time P2 not market their D3-SP as 3-4L botol for sales at that time, now they are selling).
So I need to hear you all Sifu opinion