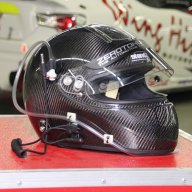 Jul 6, 2000
5,554
3,223
5,213
Shah Alam, 15 August 2007 - This latest addition to the PROTON family is the fifth model fully built by PROTON after the introduction of the Waja in 2000, the Gen.2 in 2004, the Savvy in 2005 and the Satria Neo in 2006.
Images: Andy Goh
Words: Proton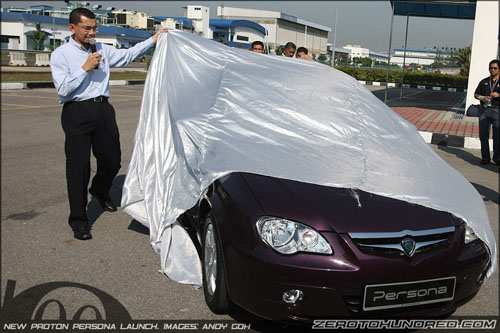 Developed with the PROTON i-CARE commitment to improve every quality aspect - from design, styling and production to sales and after-sales, the Persona is a PROTON re-defined.
As per its namesake, this newborn in the PROTON stable is an impression of beauty with advanced styling, generous interior and luggage space, practical with safe attributes and value for money proposition.
[youtube]FSQYTSgm7Ws[/youtube]
Proton Persona exterior video
Bookings exceeding 2,200 units have been received for the PROTON Persona, even before it was officially unveiled by the Yang di-Pertuan Agong, with 350 cars already registered and delivered to customers nationwide upon launching. Chairman of PROTON Holdings Berhad, Dato' Mohammed Azlan Hashim, said the fact that the bookings were made before the unveiling of the actual car is testimony of the public's belief and confidence in PROTON.
"It is an endorsement of You Can Count On Us promise that we made with the launching of the PROTON i-CARE, which is a commitment to quality made by all PROTON citizens" he added.
[youtube]gjX1zAc1XxY[/youtube]
Proton Persona interior video
"We are extremely proud of this new product as it was built in accordance with PROTON's new philosophy of producing the right car for the right market at the right price," he further explained.
Dato' Mohammed Azlan went on to say that," PROTON has taken stringent measures from all aspects – man, machine, management and also encompassing our business associates, the vendors and dealers, to ensure that this model and all upcoming models consistently meet the quality expectations of the public.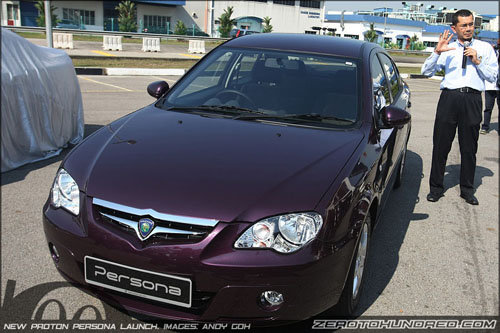 PROTON, buoyed by the encouraging initial response, is targeting sales of 4,000 units per month.
The Persona is available in five variants - the 1.6 base-line automatic and manual; 1.6 medium-line, automatic and manual; and 1.6 high-line automatic only. The model currently comes in six colours; Blueberry tea, Light gold, Tranquillity black, Metal grey and Solid red. The seventh colour, Solid white, will be made available from September onwards.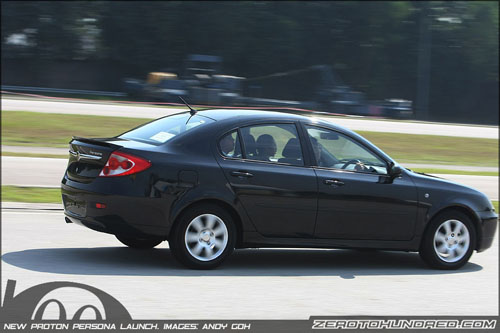 The national car manufacturer's latest offering is the most competitively-priced model in the 1,600 cc category, with the price ranging from RM44,999 to RM55,800
Managing Director, Dato' Haji Syed Zainal Abidin Syed Mohamed Tahir expressed optimism that the Persona will be a car that excites, with its stylish yet practical exterior and interior.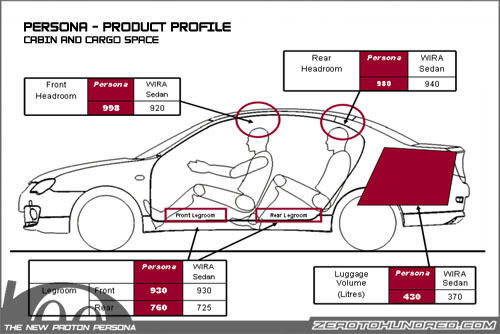 Its aerodynamic and advanced styling enhanced by the elegant face design with exquisite front grille as well as stylish rear end and tail design is bound to turn heads on the road. The dark grey interior for practicality, chrome finishing for exquisite appearance, and meter combination with built-in clock for functionality together with the roominess of cabin space will warm the hearts of motorists and passengers.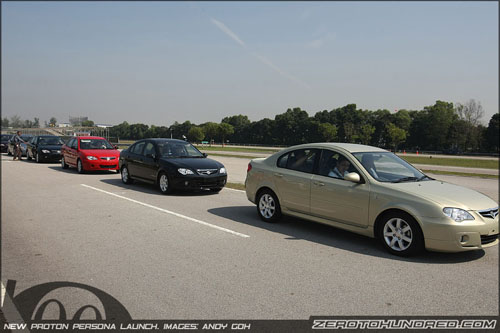 Powered by the improved 1.6 Campro engine, the Persona holds promise of smooth drivability and ride comfort. It also boasts of fuel economy that is very competitive in the 1,600cc segment.

"It will be the car that makes the difference," added Syed Zainal, who is also optimistic that the launch of PROTON Persona together with several recent developments of tie-ups in international markets will mark the emergence of PROTON from its low ebb.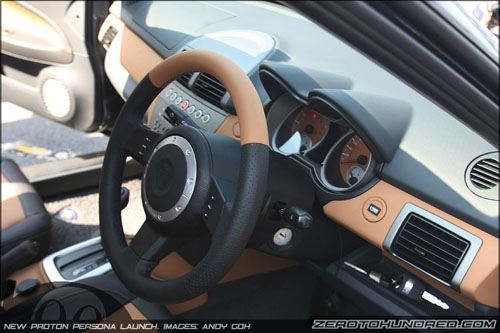 Just last month, PROTON announced its landmark deal with Youngman Automobile Group of China which has been billed as a development that will jumpstart PROTON's turnaround. This was followed by the introduction of Waja and Neo in Indonesia, another big market for Proton. The addition of these two models is a quick follow-up on the successes PROTON have had with Gen.2 and Savvy in the Indonesian market. PROTON also posted the greatest improvement in customer satisfaction from the recent survey conducted by JD Power, which reiterates and underscores PROTON's commitment to quality.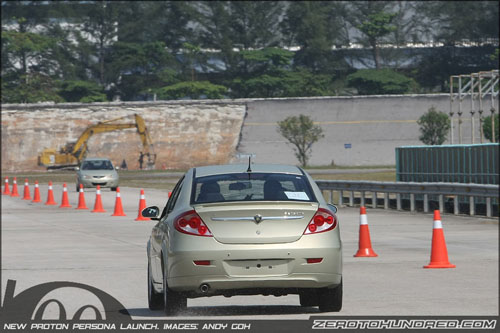 About PROTON
PROTON, established in 1983, is Malaysia's largest manufacturer of automobiles. With operations in key market centers from UK and Western Europe to the Middle East, and across South-East Asia and Australasia, PROTON produces cars to suit a range of consumer demands and preferences. The offerings include versatile and reliable four-door family vehicles, two-door hatchbacks for the young-at-heart, luxurious and stylish executive sedans, as well as the world-renowned sports cars from Lotus.
PROTON's inception as a key driver of national development has seen the brand accelerate its learning curve through technology transfer with strategic partnerships and technical collaborations. PROTON cars are now steadily on track to achieving the mission for the future, gearing up to achieve the promise of a marquee which build cars with passion and soul; cars which are a delight to drive and a pleasure to own.
Last edited: