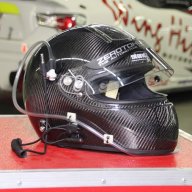 Jul 6, 2000
5,561
3,229
5,213
We talked a lot about upcoming BMW 1-Series Coupè. Now it's time for the last member of the family, the soft top BMW 1-Series Cabriolet. Maybe in the future we'll see a touring version too, making a complete range set, 3-Series styled. With the soft top the car will be lighter than coupè cabriolet of the same segment. This means more room for luggage and rear passengers.
Small, soft top cabriolet
This time the spy shots come from the great site
Auto.cz
. BMW 1-Series Cabriolet design is compact, but still clearly aggressive. Front and sides both follow the shape of the three-door Serie 1, which has been recently sold.
Powerful engines
BMW 1-Series Cabriolet engine line up could also include the great 1600 turbo of 175 hp, which has already powered the Mini Cooper S, while in terms of diesel we take for granted the introdutcion of the new 2 litres biturbo of 204 hp and 400 Nm. Eventually, we wonder about the M1, for the sports version by Motorsport department, which could be powered by the great 3,2 litres and 343 hp 6-cylinder unit. The official announcement of BMW 1-Series Cabriolet is just a matter of time.
Source:
Team Infomotori.co.uk