Hello guys

I'am from Russia, Tomsk city - Siberia.
And this is my long story one's car.
My father bought this car in 2002 year.
Year made 1995. Full stock car, 3S-FE engine 140hp, AT, 4WD.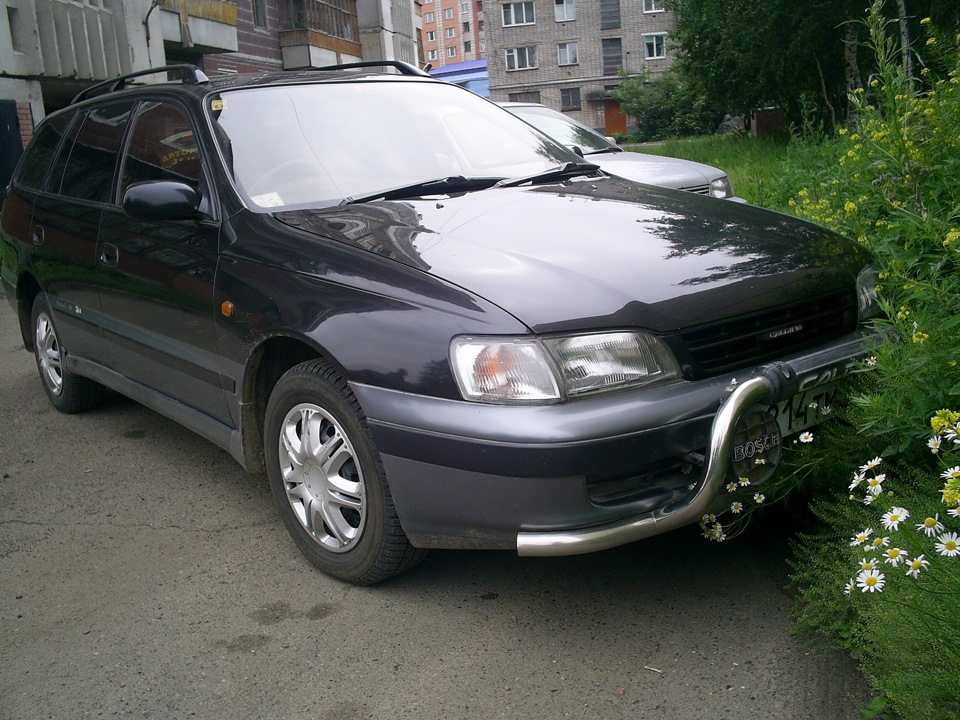 And then in my 17y.o (it was in 2008 year) I bought nice headlights from Japan auction and began...
radiator grille, headlights painted in black colour
forged 14" white rims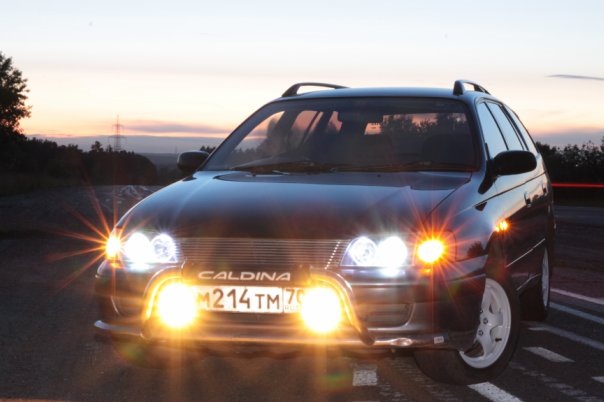 17" rims
Hand made hood, ganador mirrors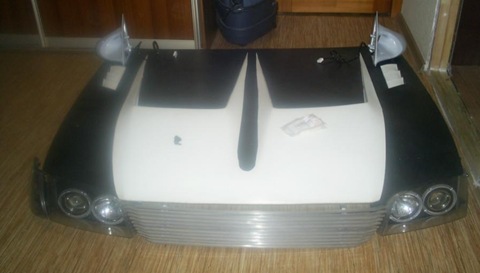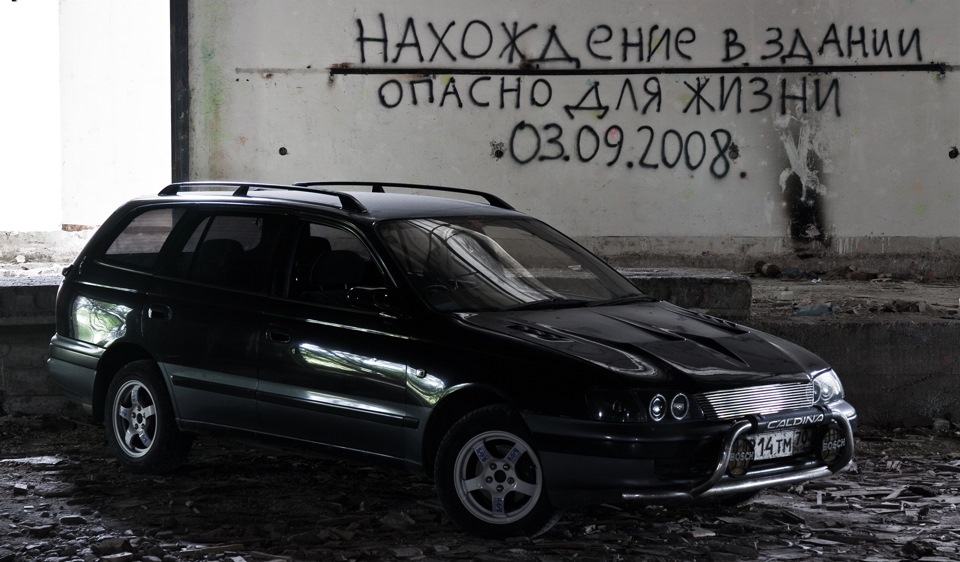 And finally swapped MT and rear differential TORSEN
TRD front bump and TRD spoiler
It's time for new more powerfull engine FINALLY

Engine from caldina ST215W GT-T 260h.p.
Cleaning and changing all gaskets, seals, water pump, ring set pistons, flywheel, clutch and other..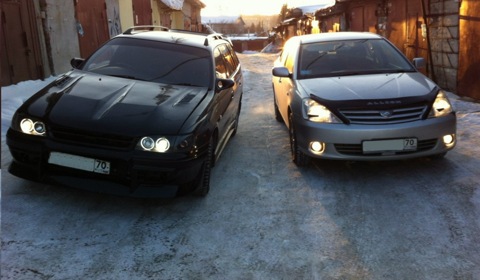 New exhaust, 1 old stay on 3s-fe engine HKS Super Drager and bought new more noise and bigger Blitz Nur Spec R
Big alluminium radiator
New exhaust collector, turbo from celica GT-Four st205 and new downpipe and frontpipe, air cooler radiator:
bought ECU engine VEMS
transporting body kit for nissan silvia S13 - my friend's car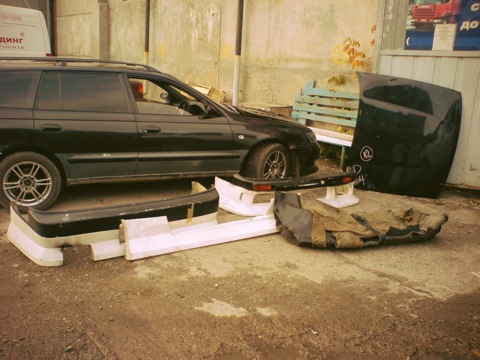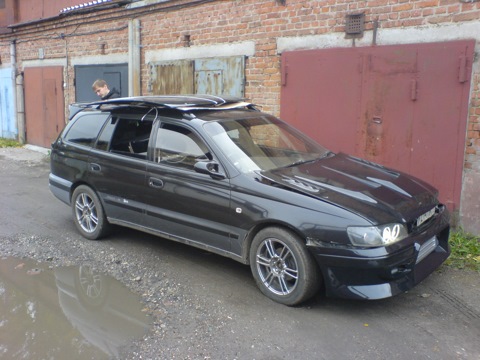 I love caldina's baggage\trunk very roomy :D
Winter MOD: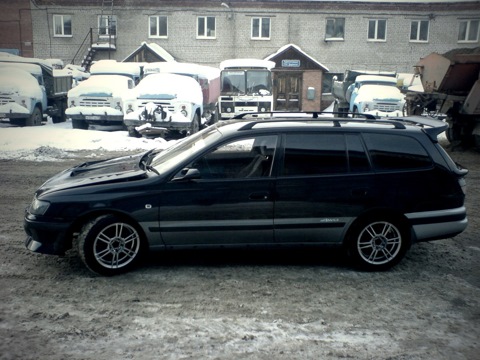 Bought on my birthday rear TRD bump and Hiro sides (i don't how right in english this parts)
All tuning on my car bumpers and others it rare tuning of Japan.
Stock breakes its very sad on this car.
And I bought this, front alluminium brakes from toyota celsior UCF31, 315mm, 4pistons, very powerfull and very light
left GT-T disk, center my stock disk, on right my new disk ))
hardly enters on 16" rims, only with good ET.
New rims for summer: 18" 9,5J ET20 tyres 235\40 R18
Rear brakes from Celica GT-Four ST205 2 pistons 315 or 305mm
front
rear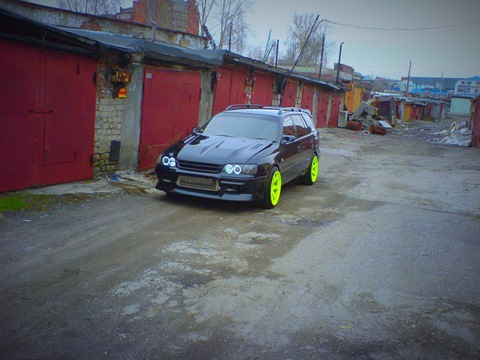 Coilovers full tap suspension from caldina st215w GTT
new differential torsen type 2
Very big brake vacuum for to stop for a moment
new MT from caldina gtt, old I broken after starts with 6000-7000 RPM on 18" tyres
check engine
and go go receive the joyful moments of owning this car.
with friends on toyota's mark 2 all with 1JZ-GTE engine 280h/p, all others Mechanical transmissions, one R154, other from BMW MT
winter look
New Year's gifts: TRD radiator grille
its 16" rims celica gt-four, I bought in a this color
I tried on Russian car wheels ahah
summer walks with friends ))
new air intake and battery transfer:
air filter from Honda S2000
and summer walks ))
new front and rear strut body, better than CUSCO:
I can write many more that had already forgotten :hmmmm:
This very cool car, which gives the emotion every time on it where ever you go

)
Very reliable and fast for the city. Winter fly(full throttle acceleration) just super 4WD MT torsen accelerates like crazy. Car for every day and for each weather.

Thanks for reading :D :D