Sep 2, 2010
602
2,216
593
There's a new bad-boy in town; the Maserati MC Stradale. Hailed as the wildest, fastest and lightest Maserati in the current line-up, inspired by the Trofeo GT MC and the GT4 race winning car, this MC Stradale is a side of Maserati (the WILD side) that isn't seen very often.
‪Maserati GranTurismo MC Stradale start up video‬‏ - YouTube
So how different is the MC Stradale from a GranTurismo S? On paper, not very much - 10hp and 20Nm increase. But when you factor in a 100kg savings, thanks in part to the ceramics, CF race seats, and disposal of sound insulation, you'd get a whole load of extra grunt, I'm sure.
EXTERIOR:
There are some visual cues to differentiate the MC Stradale - the front splitter has been changed (and now lacks fog lamps) and the rear bumper has been redesigned (adding an extra 48mm to overall length, and giving the exhaust tips a more visual impact), and a pair of nostrils of the bonnet. All these work in tandem to create more down force, cool the brakes, and extract the hot air from the braking system. Mighty impressive for what seems like such minor aero tweaks.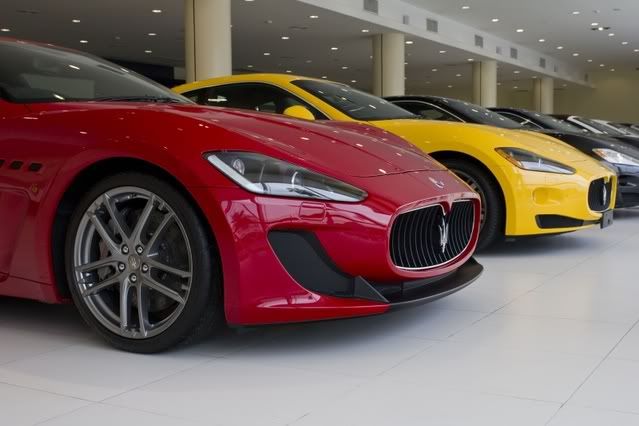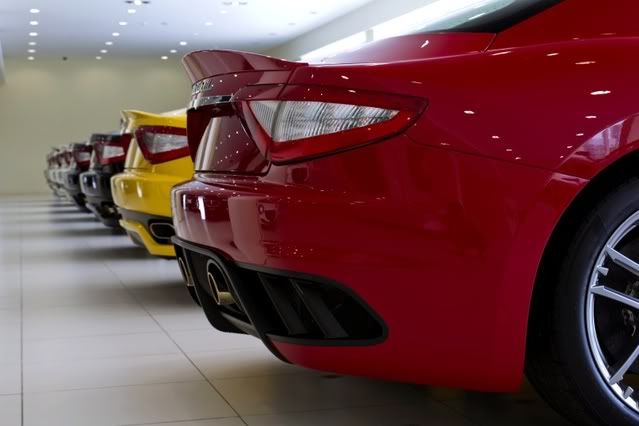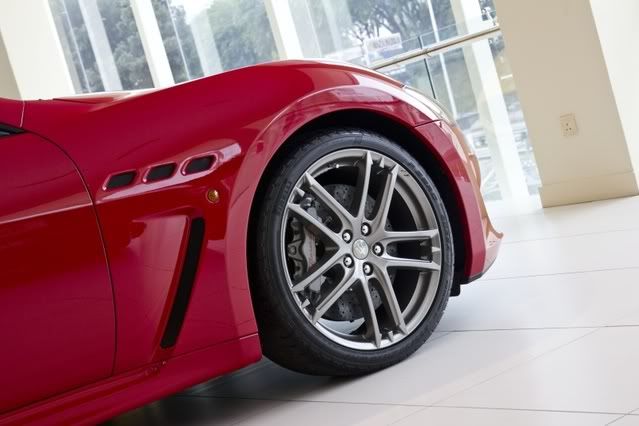 INTERIOR:
Similar to the exterior, the inner works of the GranTurismo has also received tweaks. The first thing you will notice is the sumptous amount of Alcantara used. That stuff is absolutely beautiful, and is wrapped everywhere - dash, steering wheel, seats, cabin. Just so you do not forget you're in, the Maserati tridents are stitched into the headrests. A partial roll cage is an optional spec; this example does not have that box ticked, but if you do, the seats will also feature a four-point shoulder harness. Does this mean you can seat an extra two in the rear without the roll cage? Yes. The rear seats are not comfortable, but hey... at least there's A/C in the back!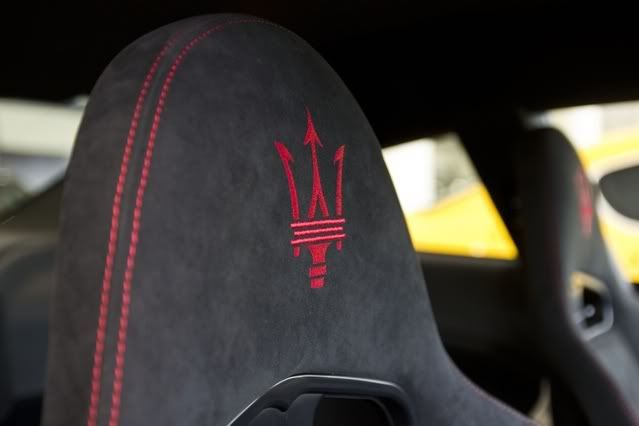 ENGINE:
As mentioned; the engine has not received that many tweaks; tuned to give an extra 10hp and 20Nm torque. Whilst it might not sound very impressive, the gearbox has been updated to shift at 140ms in Auto (Normal), 100ms in Sport, and 60ms in Race. And the sound... below is a quick sound clip of the MC Stradale in Auto (Normal) and Race.
‪Maserati MC Stradale (Normal v/s Race)‬‏ - YouTube
VERDICT:
I'm unable to give a verdict of the MC Stradale, since I have not driven the car. What I can say however is that the GranTurismo has received all the correct tweaks so make it look more aggressive and (on paper at least) move even faster. It might not be the quickest horse in the stable, might not ride as well as it's competitors, or be the most powerful in the group... but damn, does it look good.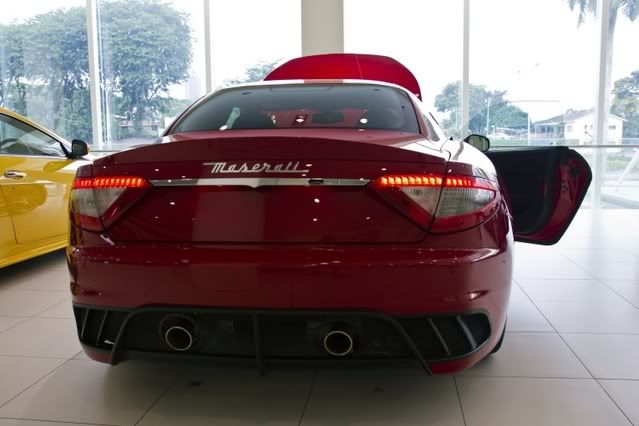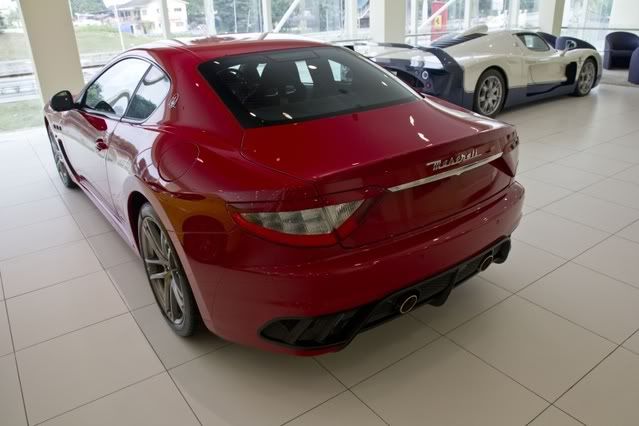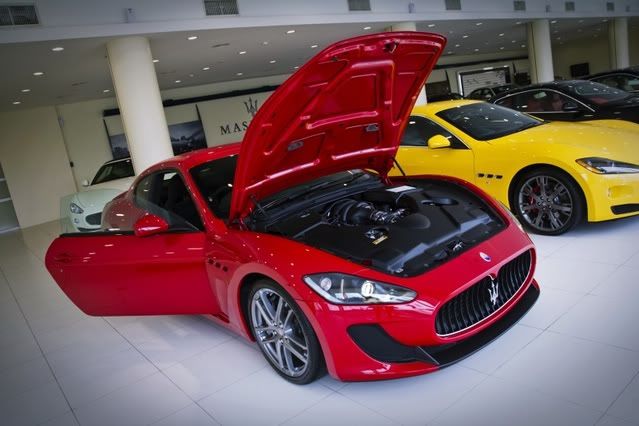 SPECIFICATION:
4.7litre V8
Max power: 450hp @ 7000rpm
Max torque: 510Nm @ 4750rpm
0-100km/h: 4.6secs
Top speed: 301km/h
Transmission: 6-speed semi-auto, RWD
Last edited: