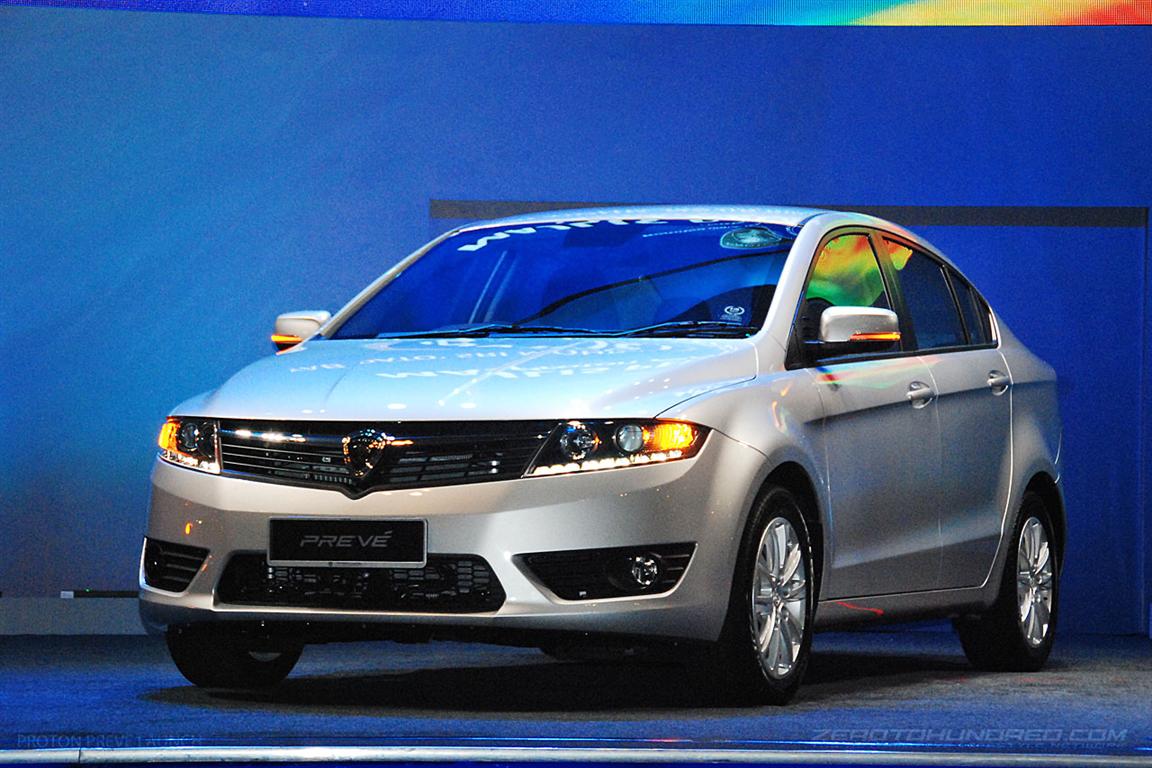 The much anticipated Proton Prevé (pronounced Pray-vay) has just been launched, offering a feast of goodies for the mass market that comes bundled in three variants! According to Proton, the Prevé utilizes 94% of locally sourced components and shares the same platform as the Exora, although it was designed, engineered and built with the collaboration of several international parties and too a total of 3 years to complete.
<!--more-->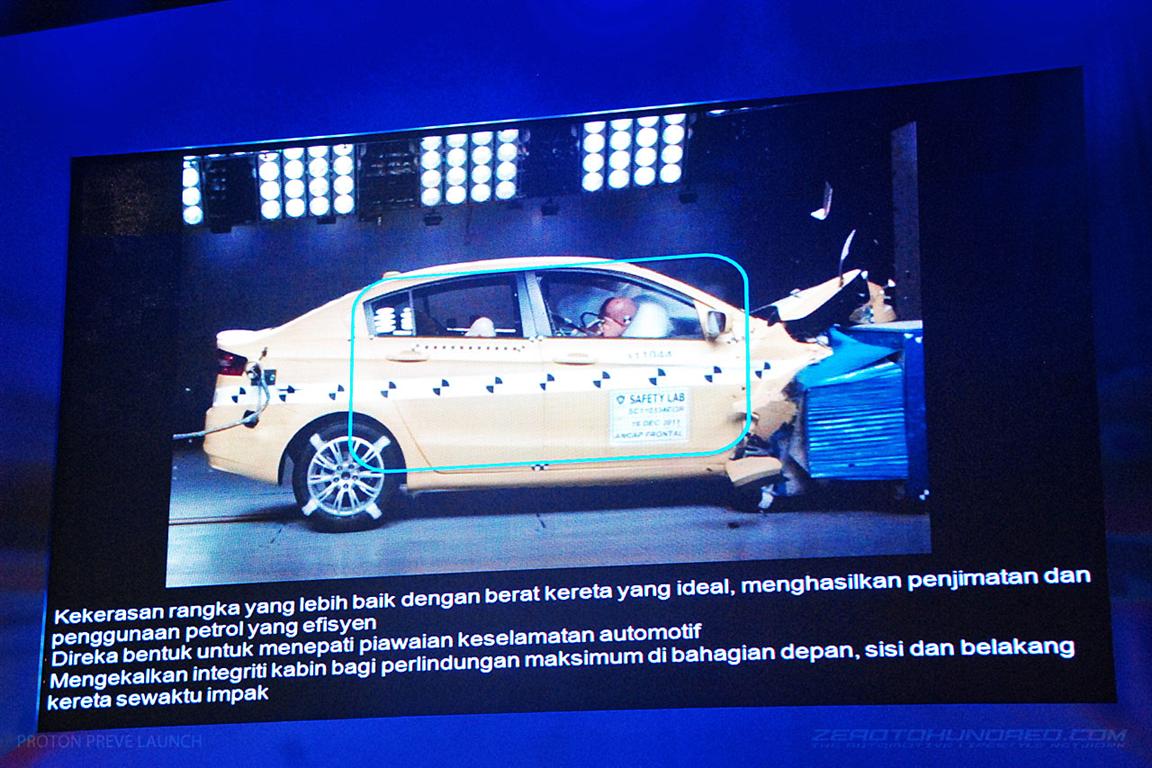 As a result, the Prevé is now the first Proton model ever to receive the 5-star Malaysian Vehicle Assessment Programme (MyVAP) rating by the Malaysian Institute of Road Safety (MIROS).
In addition, Proton has given the Prevé 508L of boot space, which doesn't seem to have eaten into the rear's leg-room and has provided highly water-resistant fabrics for the seats.
All Prevé variants will have a Smart Information Display system (SID), which displays information and status updates on the Prevé's various functions such as average fuel consumption, distance to empty, battery health and faulty bulb indicator, gear shift lock indicator, home lamp indicator and vehicle intrusion warning to name a few.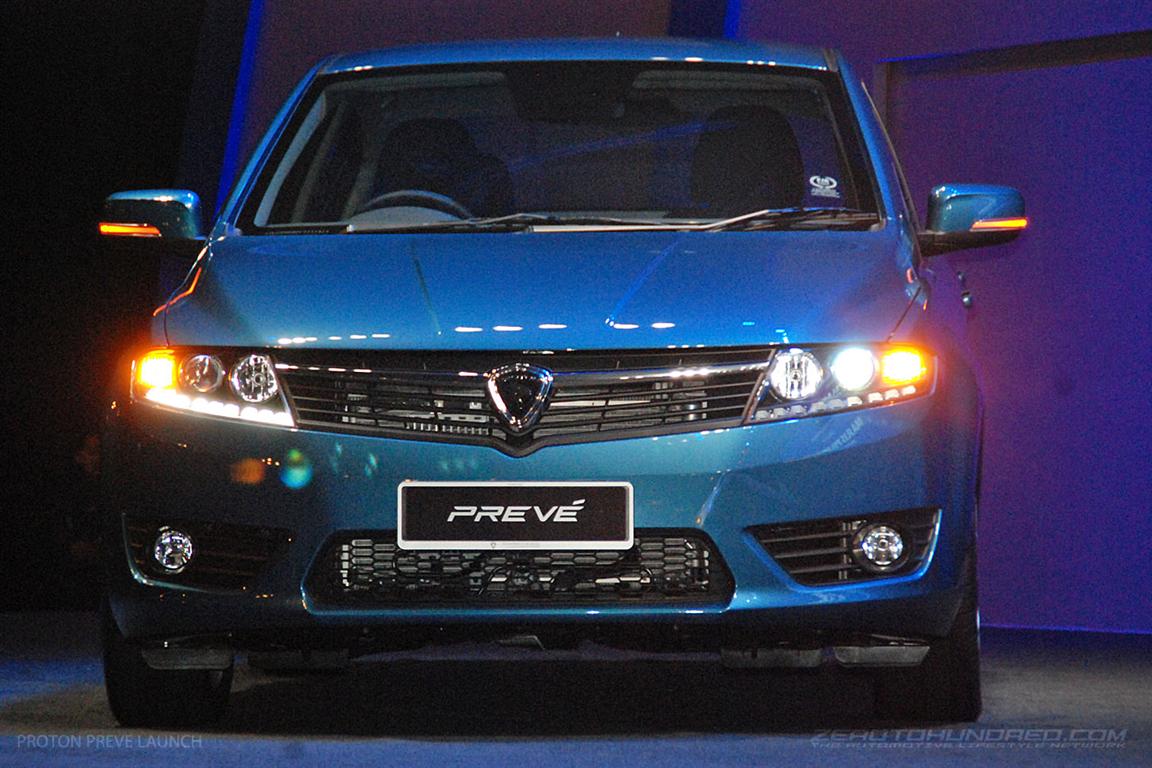 Included in the standard mix are LED lights, Electronic Stability Control (ESC), Anti-lock Braking System (ABS), Electronic Brake-force Distribution (EBD), active headrests and anti-trap power window (driver's side only), front driver and passenger airbags and possess 4G accessibility. However, YES 4G has been integrated into the Premium Prevé, whereas the Executive allows you to remove the 4G unit for greater mobility.
The Prevé Executive comes with an IAFM+ engine that churns out 107bhp at 5,750rpm and 150Nm of torque at 4,000rpm and allows the buyer to choose either a 5-speed manual transmission or a 6-speed CVT gearbox which will cost RM59,990 OTR or RM62,990 OTR respectively.
The Prevé is also equipped with a Push Start button (Premium variant only), two airbags instead of the Premium's four are amongst the many items.
On the other hand, the range topping Prevé Premium costs RM72,990 OTR, which comes with a 1.6L CAMPRO CFE (Charged Fuel Efficiency) engine that has a low pressure turbo; adding another 31bhp and 55Nm of torque; settling at 138bhp at 5,000rpm and 205Nm of torque which can be found between 2,000rpm and 4,000rpm.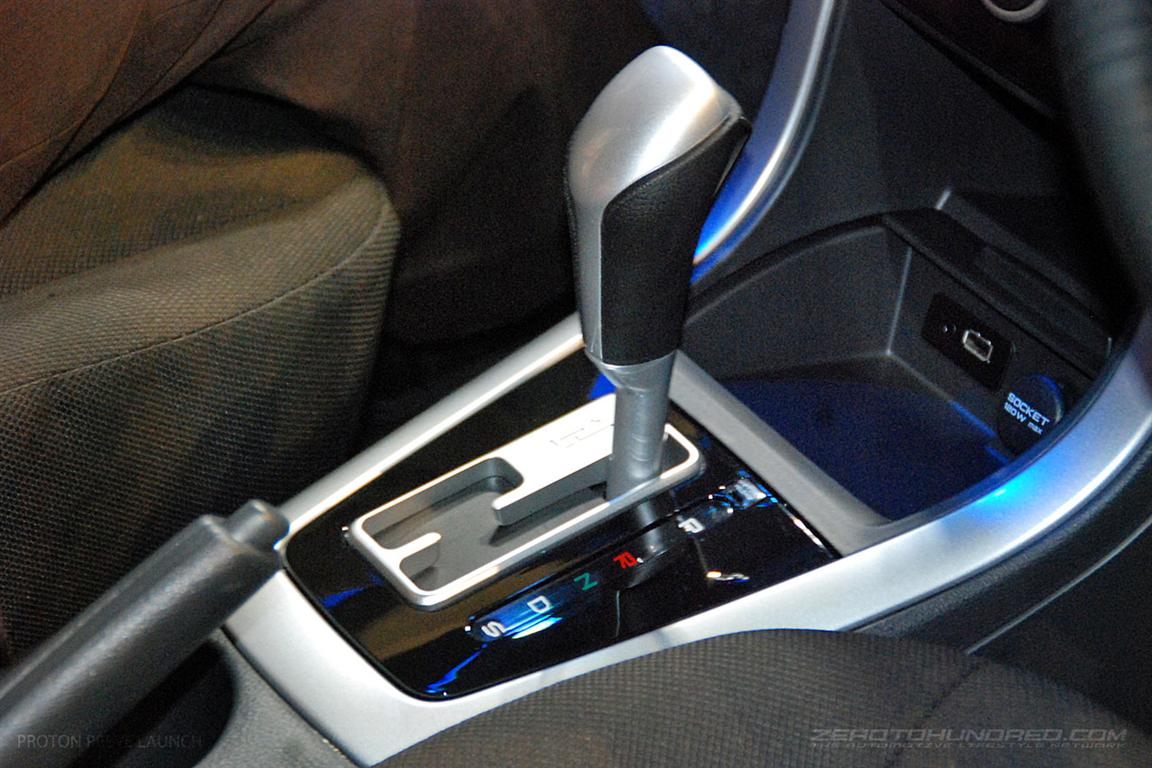 The CFE engine is mated to a 7-speed ProTronic CVT gearbox, which should be Punch PowerTrain's VT3 gearbox (maximum torque tolerance of 215Nm). However, the Prevé Premium now comes with a Sports "S" mode as well as steering-mounted paddle shifters for a spirited drive.
In terms of fuel economy, the CVT-equipped Prevé Executive is rated to be the best of the lot sipping on only 5.8L/100km, whereas the manual transmission Executive drinks 0.4L more at 6.2L/100km and finally the Premium drinks 6.6L/100km.
Service intervals are now at 10,000km, which should help in keeping maintenance costs down; especially with a
5-Year
or
150,000km warranty
, whichever comes first for all variants.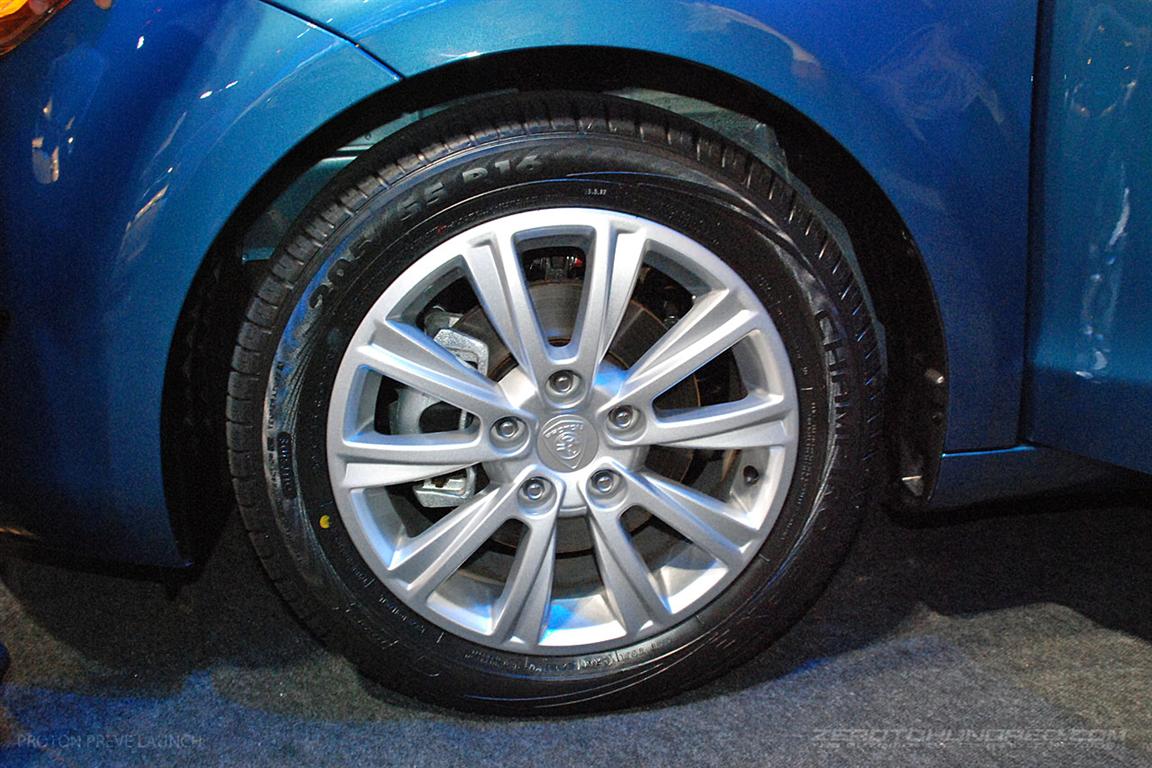 Though service intervals have been increased, so has the Prevé's tyres and rim size; utilizing 16" alloy rims wrapped by 205/55 GT Radial Champiro Bax 2 tyres.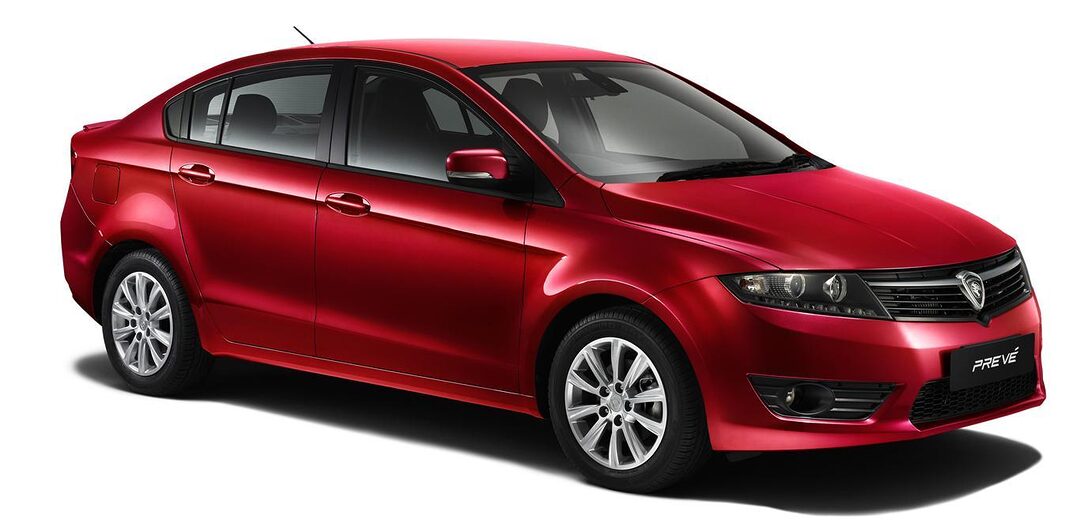 There are 6 colour choices for the Proton Prevé, being available in Blue Lagoon, Fire Red, Tranquility Black, Solid White, Genetic Silver and Elegant Brown.
<iframe src="http://www.youtube-nocookie.com/embed/oN7iPrB4zus?rel=0" frameborder="0" height="437" width="600"></iframe>
<iframe src="http://www.youtube-nocookie.com/embed/fSsvCjdp7WE?rel=0" frameborder="0" height="335" width="600"></iframe>