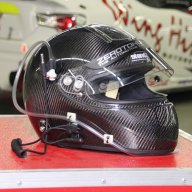 Jul 6, 2000
5,554
3,223
5,213
First Impressions: 2019 G20 BMW 330i M-Sport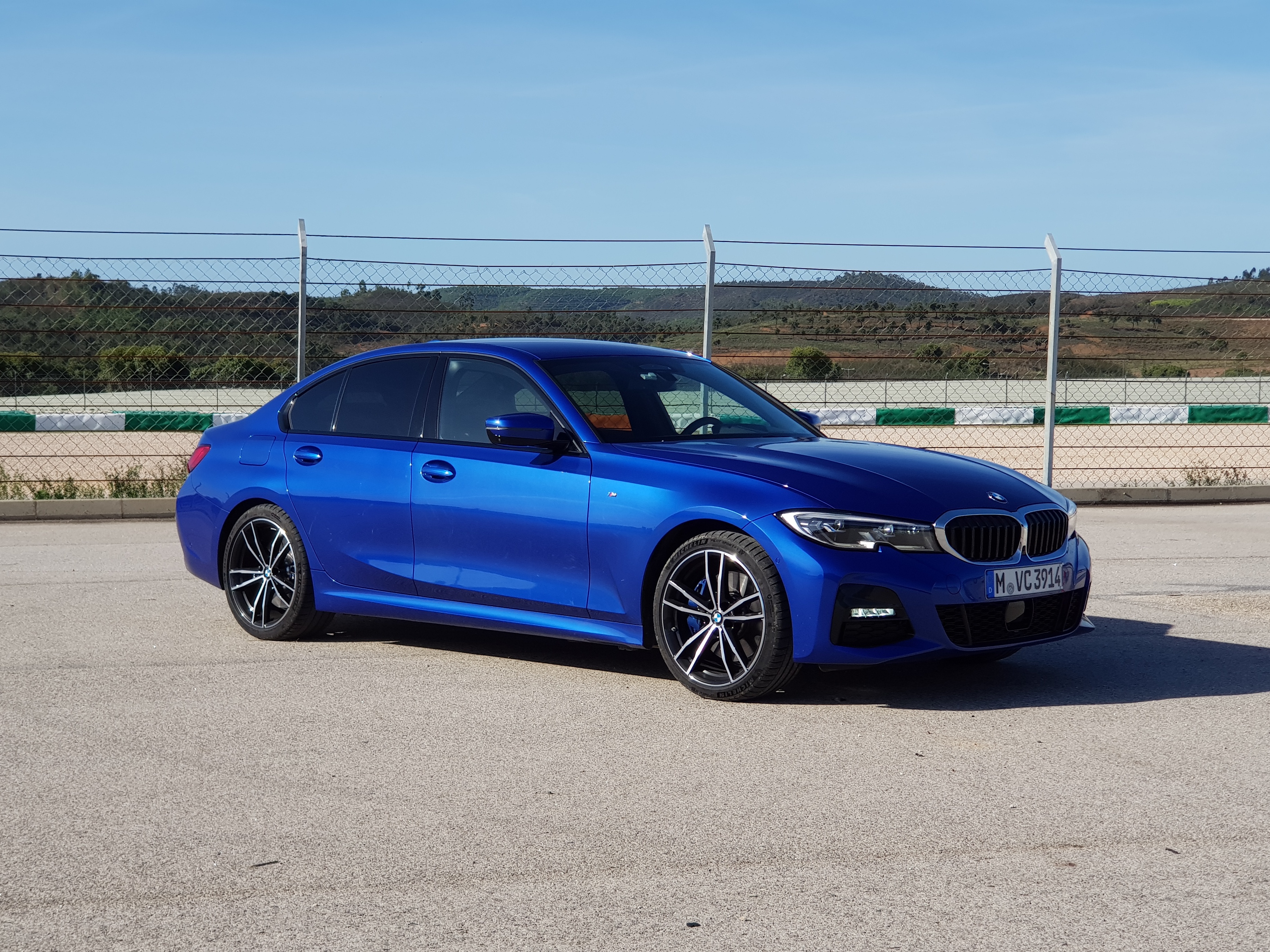 It looks breathtaking in real life, even for a 3 series. The all-new approach is no doubt revolutionary, new milestone kind, the kind that is probably as significant as when the 80's typewriter-gen box car E30 became 90's desktop computer E36, taking the 3 series to the future (then) with its tapered edges, bold silhouette, smoothened panels, encased headlights and tri-bar horizontal taillights replacing what used to be open pored grilles, metal bumpers, exposed headlights and a relatively spartan interior.
Enter the 7th gen 2019 G20 3 Series, specifically this 330i in stunning Portimao Blue. As you would have noticed way in the beginning, there's the new:
Notched headlights
- Easily the new 3's most glaring detail, the eccentric headlights are best appreciated in person. These notches extend beyond the confines of the headlights and blend into the bumper's embossed ridges, adding a sense of depth, for a meatier front if you will. It fits the overall next-gen BM theme, I also quite like how sleek, sharp and sophisticated the headlights look especially with DRLs on.
L-Shaped tail lights
- New 3 dimensional, horizontally arranged rear lights are BMW's boldest move ever. The bars stack like individual layers and even protrude out the body. Upon seeing it in the flesh, gives the new 3 a brand new, grown up look and a much wider stance. Undeniably Lexus-esque for sure but there is no doubt this new BM wears it better. The taillights are also lightly smoked, for good taste.
Siamese Twin Kidney grilles
- Signature BMW front grilles are no longer separated on the 3er. They are now joined at birth in the centre, with its vertical slats within finished in piano gloss black. The chamfered north part of the kidneys are now flushed / obscured for air to flow over, while the bottom slats feature active flaps that open / closes for efficiency purposes. The new grille looks even better in M-Sport trim with the outer kidneys gloss-blacked out.
Split Hoffmeister Kink
- The broader, 3D Hoffmeister Kink is executed beautifully from the outside, new split kink actually adds to the detail but immediately feels incomplete when rear doors are open. Still, the shiny gloss black detail, which include the window trims further accentuates the next-gen look, mimicking the G30 5 series.
2019 BMW 330i (G20)
Engine:
B48 2L twin scroll turbo 4 cylinder
Power:
255hp at 5,000–6,500 rpm
Torque:
400nm at 1,550–4,400 rpm
Zerotohundred:
5.8 seconds
Transmission:
8 speed ZF 8HP automatic transmission
Weight:
1,470kg
Price:
TBC
Website
:
BMW Malaysia
First Drive
Power is exactly the sort you'd expect from BMW's recent offerings. Quite like the G30 530i in fact but more lively being the sportier 3er, has thrust that is generous, creamy and very panned out, well spread almost till the tail end of its rev range. The overall refinement in engine behaviour and power is apparent, especially at medium to full throttle where it is able to supply full and virtually flat torque almost instantly. All 255hp / 400nm are derived from the highly refined lump of supremely engineered, ultra efficient, twin scrolled turbo 2L 4 cylinder engine.
So efficient, it's taken some of the excitement away. The engine feels like a digital power source, controlled via a dimmer switch, in this case, the throttle pedal. BMW seem to have nailed every driving intent to the exact volume of air and fuel that goes into the combustion chamber, to produce the rotation needed for its transmission to turn the rear wheels, so much so it feels like it's lost any and all inefficiency humans seem to define as character, which we find attractive. But all is not lost as sheer driving pleasure is aplenty in the new 3er.
Sound
There's a distinct engine note that the 330i emits at full throttle, a faint 6 cylinder howl which is rather unique, but almost digital. Fake or not, I won't judge but it feels good to the ears. Even from the outside as I had the pleasure of hearing it in the open Algarve hills when a fellow journalist drove past at speed, under full acceleration in a similar 330i. It sounds impressively full, symphonic, throaty and deep for a 4 cyl turbo. Nothing like we've heard from the F30, its predecessors or even siblings.
On the topic of drivetrains, this new 3 gets a ZF 8HP 8 speed automatic which, like its bigger brother 5er makes for supreme shifts. The shifts are precise in the urban or at speed and gets even more satisfying with the use of steering paddles. Even a touch more exciting than the otherwise more clinical version in the 530i.
Activating Sport Mode makes little difference in upping the already sporty experience. Steering becomes sharper, gear changes get a little quicker and later, but in actual fact, it already feels great in default. Yes, throttle becomes a little snappier as well but that's about it. New Sport Plus mode lets you get a bit naughty by lengthening its DSC leash, allowing some rear wheel slip on demand. These selectable driving modes doesn't cover chassis as the 330i rides on full mechanical suspension.
No Active Damping?
Only the M340i had active suspension at the BMW G20 reveal in Portugal, while the 330i and 320d remained loyal to their passive counterparts. But BMW was quick to point out key improvements made to the suspension, especially the shocks, taking advantage of the G20's very rigid body. It even uses top mounts that are 50% firmer now, allowing for a more precise operation of the shocks, so they can be better tuned for real world driving conditions. BMW's kept the 50 / 50 weight distribution as well so the new 3 is no doubt a performance sedan at heart.
For a pure mechanical suspension, the new 3 rides like magic. Driving over a mix of stone and hill roads of Faro District, Portugal, the new chassis felt rock solid, rigid as hell. No creaks, no squeaks and no twists. This rigidity allow engineers to use firmer suspension components to heighten chassis sportiness while at the same time keeping comfort in check. Even without adaptive suspension, the new 330i drives very much like a smaller G30 530i but much firmer, has more agility, is lighter and sharper. The new wider front track (+43mm) and rear track (+21mm), lengthened wheelbase (+76mm), together with the lighter and rigid body all adds to delivering a driving experience that feels mature, robust and very capable at the limit.
Inside
Cockpit sees huge improvement. Anyone who've been in the previous BMW F30 3 series or its siblings of the same era would know just how monotonous and weak the interiors were. Not anymore, not since the current 7er and 5er were introduced. The new 3 feature lots of modern materials, metallic trims, and an injection of hexagonal motifs, on the door panels, dash and even the centre console.
The new 3's ccokpit is also more driver focused this time, especially where the shift console is as most of the driving related knobs and buttons have converged there, including the ignition start / stop button, driving mode buttons and so on. However, they've eradicated the handbrake lever.
The physical gear knob part has some kind of depth-ception thing going on. It is crystal clear, with a smoked outer glob surrounding the gear lever. There seems to be more effort put into the gear knob in recent BMW releases, which is befitting since it is the first thing a driver grasp before any journey begins. The crystal knob feels good, expensive, bespoke and certainly adds a sense of premiumness to the new 3.
Steering girth is thick, thicker than usual, although this could be different in other markets. Nevertheless it's a good thick, comfortable, not discouraging in any way and is well cushioned, not hard like say in a Golf.
There are informative indicator lights embedded into the steering on both sides of the horizontal spokes. For example, these lights might flash to remind its driver to regrasp the steering during autonomous driving. Which is a nice touch and adds sophistication to the otherwise, basic looking steering wheel.
Navigation
The onboard Navigation looks and feel like it came from the future. Definitely fit for year 2020. To start off, there is the main nav map blended right into the digital instrument cluster, presented in a space between and "behind" the main gauges. The experience is kinda like an augmented reality of the road ahead, a form of forecast. Informative, intuitive and unobtrusive. Think Real Racing 3. It was especially helpful and lots funner when driving on my maiden visit to Algarve, Portugal. Not so much the working part, to physically key in destinations where it is still very year 2000.
The full instrument cluster in the G20 is better than that of the G30 5 series which is partially obscured by plastic garnishing. That may be so, but BMW has somehow detracked from their driver focused ritual and done the unthinkable. They've ruined the Tacho dial in the UI of their new digital instrument by mirroring the speedometer needle. Like an Aston Martin, the tachometer in the new 3er turns anti clockwise. What's worse is BMW didn't include theme options or gauge configurations to choose from, other than being able to enable or disable subliminal info such as music album covers and so on. The good news is, the new large 12.5 inch digital display used in the new G20 3 series is the industry's prettiest, crispiest and most evolved instrument cluster display.
320D in M-Performance trim
First Drive: BMW M340i xDrive
Verdict
The new G20 series is hands down the best 3 series BMW has ever produced, it sees massive improvements over predecessor F30, has the best gimmicks trickled down from bigger brother 5 series and feels impressively well engineered.
Having sampled the 330i and even a base 320d, despite it being brief and in unfamiliar Portuguese territories at that, chassis and driving dynamics wise, I'm thoroughly convinced the G20 is the most athletic 3 series ever. A deserving redemption since the reign of less impressive F30 and E90 gen cars.
As for gossips about the 3 series being a toned down 5 series, potential buyers will be glad to know the similarities between the 2 are more in the physche than just pure physique. It thinks likes like a 5 but plays like a 3 should.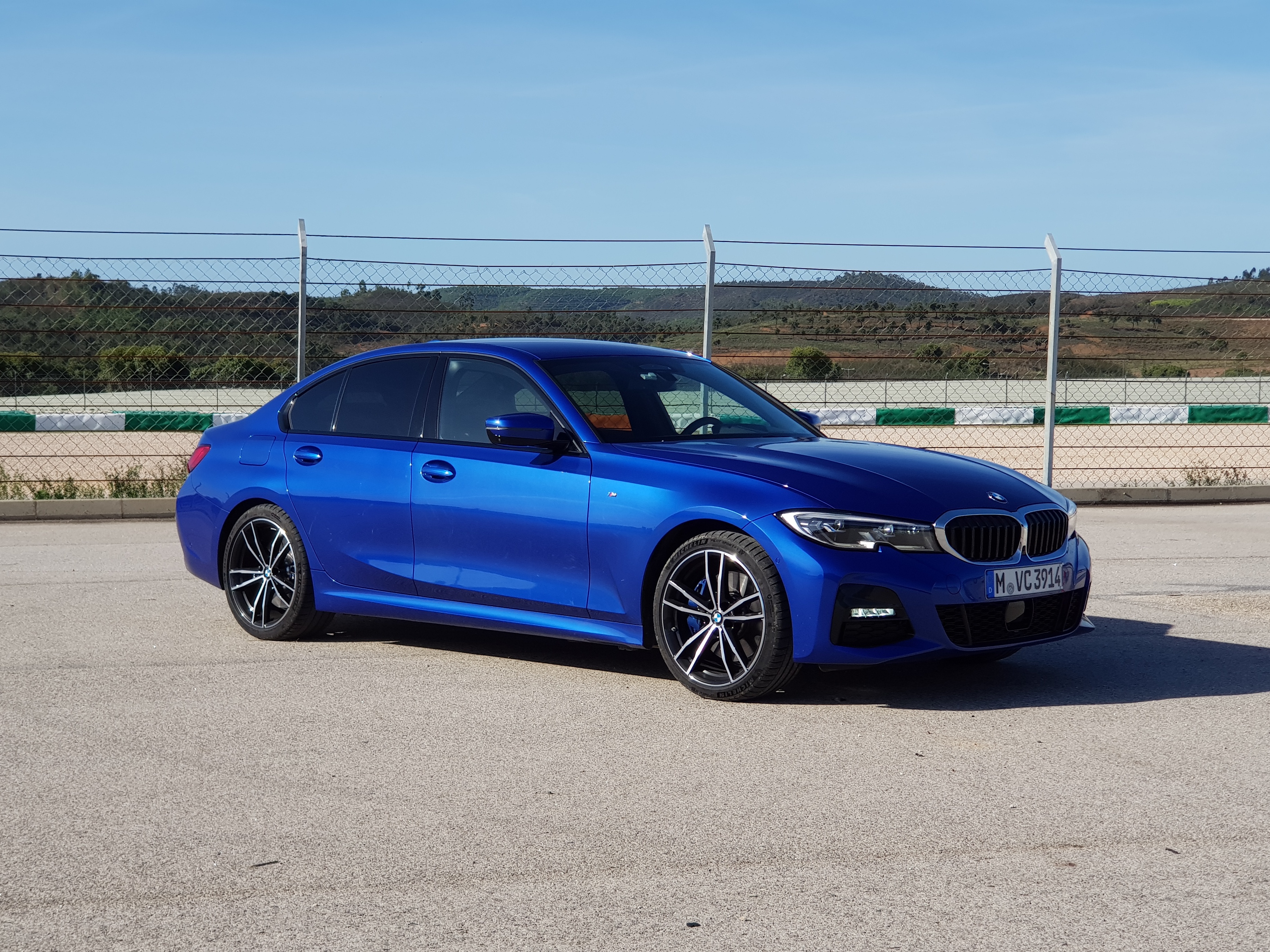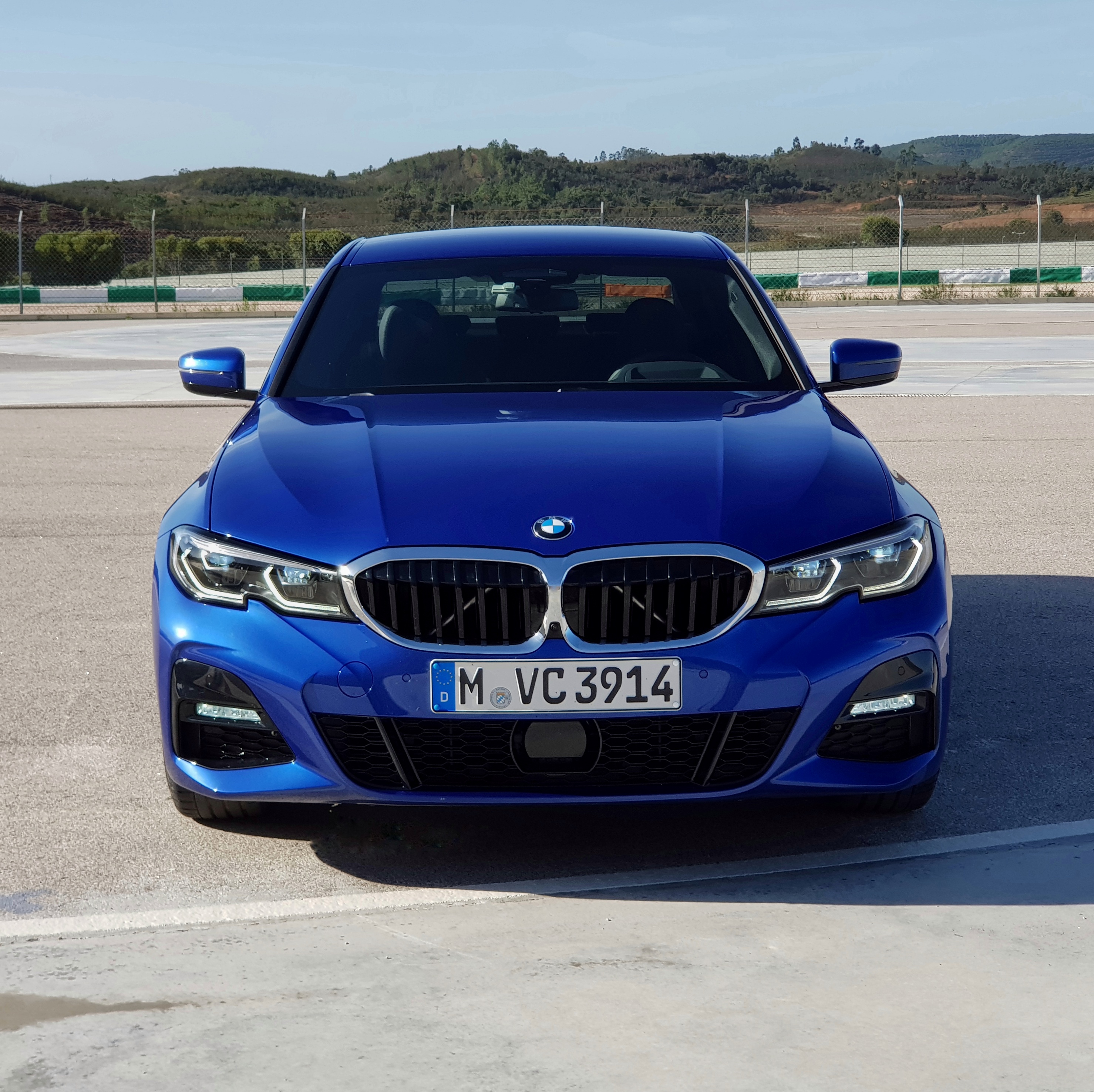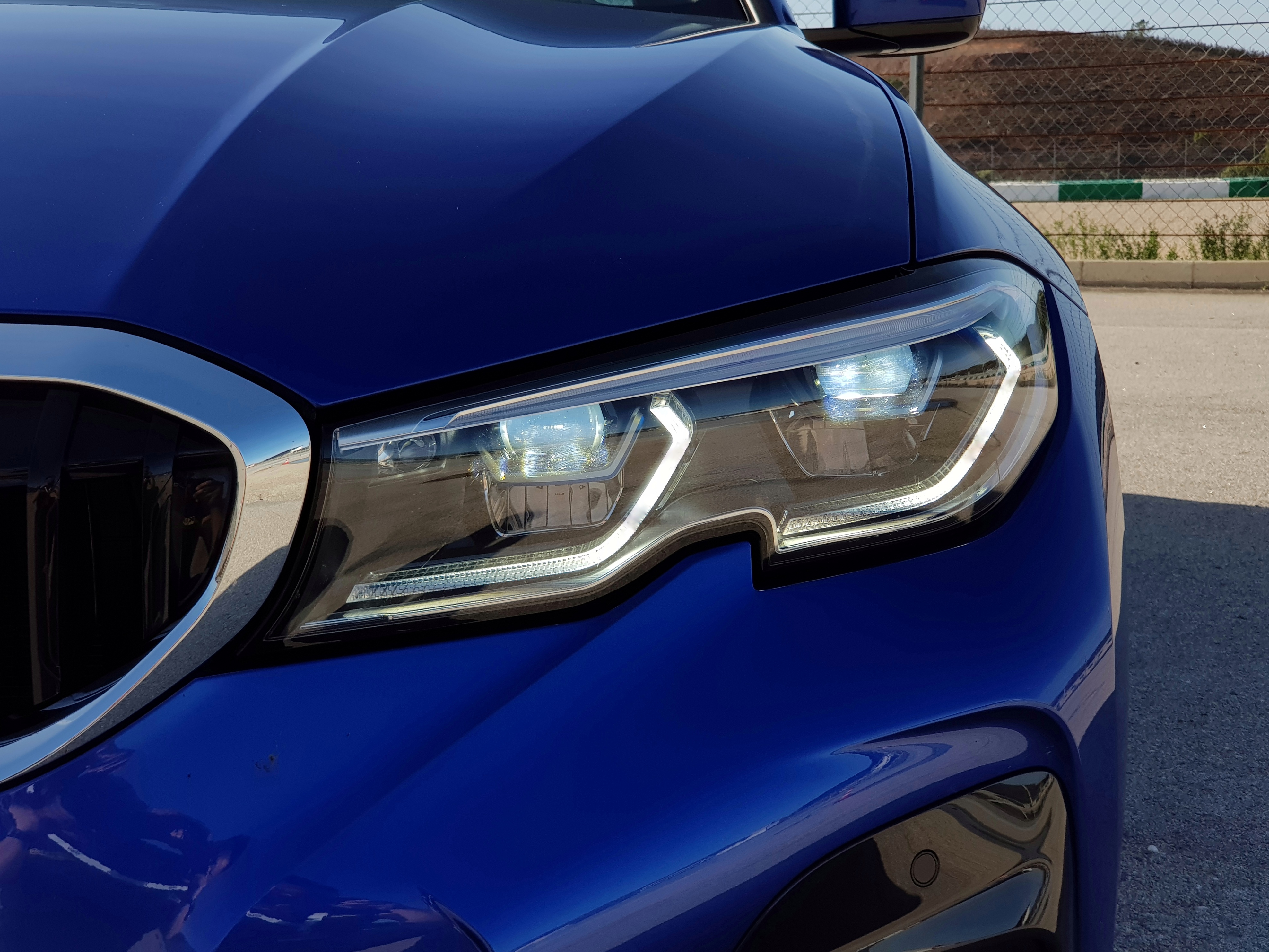 Continue reading the Post.
Last edited: