What happens when a Grand Prix driver switches position with a fireman? In the latest exercise of Shell V-Power job swap, the series features Scuderia Ferrari F1 team driver, Kimi Raikkonen swapping roles with a Malaysian fire truck driver, Mohd Uzair Abdullah. The video was released just a few days before the 2016 Malaysian F1 Grand Prix weekend.
<iframe src="https://www.youtube.com/embed/7UGMKQ5CWd0" allowfullscreen="" frameborder="0" height="315" width="700"></iframe>
Kimi said that he had driven many cars and trucks, but he just can't imagine himself ever driving a fire truck. Kimi took Uzair for a spin in a bright yellow Ferrari California T around a specially-designed course to show what the turbocharged roadster can do.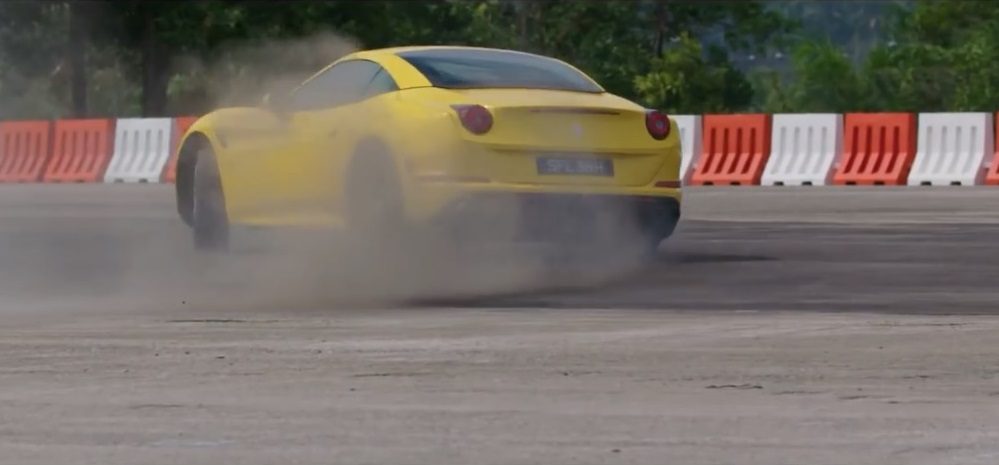 The California T is a Berlinetta-style hardtop roadster, powered by a 3.9-litre twin-turbo V8. The inherent midship type handling in the 553hp rear-wheel drive car would sure come in handy around a tight course.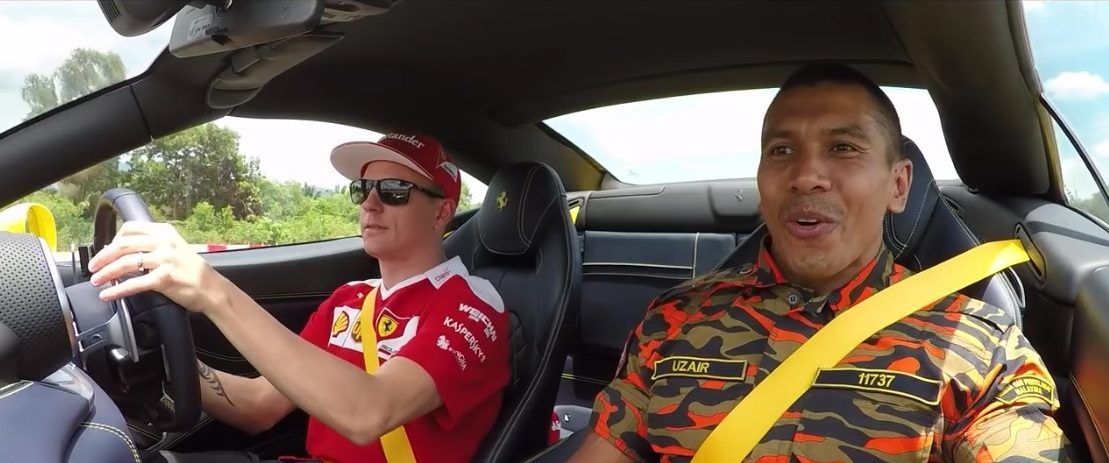 After Uzair calmed himself from the excitement of tyre-shredding moments, being thrown from side to side by Kimi, he then got the chance to get behind the wheel of the Ferrari and utilize the car's capability (and driving tips from Kimi, of course) through the course. What a lucky
Abang Bomba
!
Up next, in exchange, it's time for Uzair to give some pointers to Kimi on how to operate the fire truck and later even put out a fire. Other than to handle the truck's size and weight in traffic, a fire truck driver needs to master all systems specific to a fire truck like the sirens, lighting system, water pumps and managing water pressure.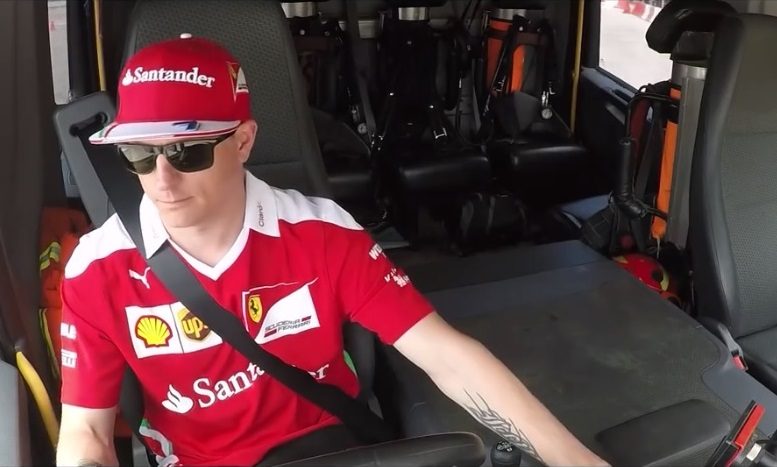 "The weight is completely different between the fire truck and an F1 car," Kimi said. When manoeuvring the truck through the same course, I can see that Kimi was enlightened to turn on (or play?) the truck's honk and siren. Every boy's dream, maybe?
Kimi was joined by a few other firemen to aid him in putting out a fire using the fire hose, while wearing a full fireman suit, too (!).
Speaking of protection, both Uzair and Kimi agrees that protection is crucial in doing their job; protecting firemen and F1 cars during the races. What's important here is that both drivers learned new things from each other and had fun with the job swap.
Watch another video of Shell's job swap between Sebastian Vettel and an ambulance driver
here
.