Beyond 20,000 RPM!
Helmet Clan
Moderator
Beyond 20,000 RPM!
Helmet Clan
Moderator
May 11, 2010
29,989
8,378
1,713
Have been a long time already, wanted to try DIY sealing a tyre puncture with off the rack tyre repair kit, so recently went hunting for one. There are many at the supermarket, hypermarket going at RM11 to 15 for the kit with 3 to 5 seals.
What put me off was what if I finish the seals do I need to buy another kit as I could not find any seals only on sale. Then last week went to ACE hardware and found them selling the seals. 5pcs for RM8 if not mistaken.
So since is only a trial DIY, I went for the cheapest and that was from Mr. DIY. Kit with 3 seals only but priced at RM6 only.
Tear off plastic for clearer picture
After purchase, had to find punctured tyre or any donor...hahhahaha
Then last week mechanic came over to take my car for repairs. He mentioned his rear tyre kena puncture, so found my donor.....lol

After an hour already like this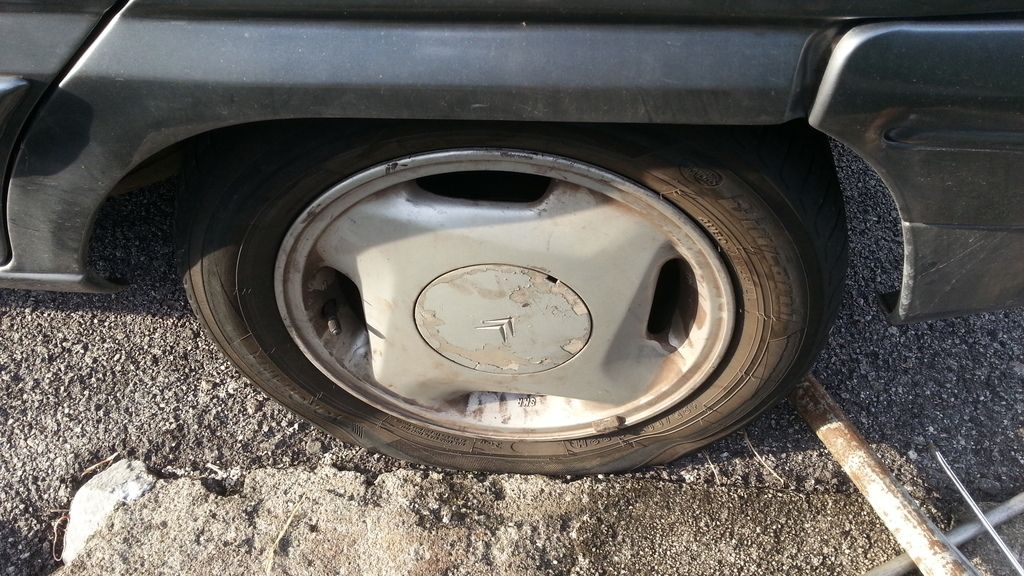 Remove tyre to find leak, but found leaking hole only. Something pierce through and dropped off, no wonder the leak was so fast because left a hole only. If a nail have gone through and stuck there the leak will be much slower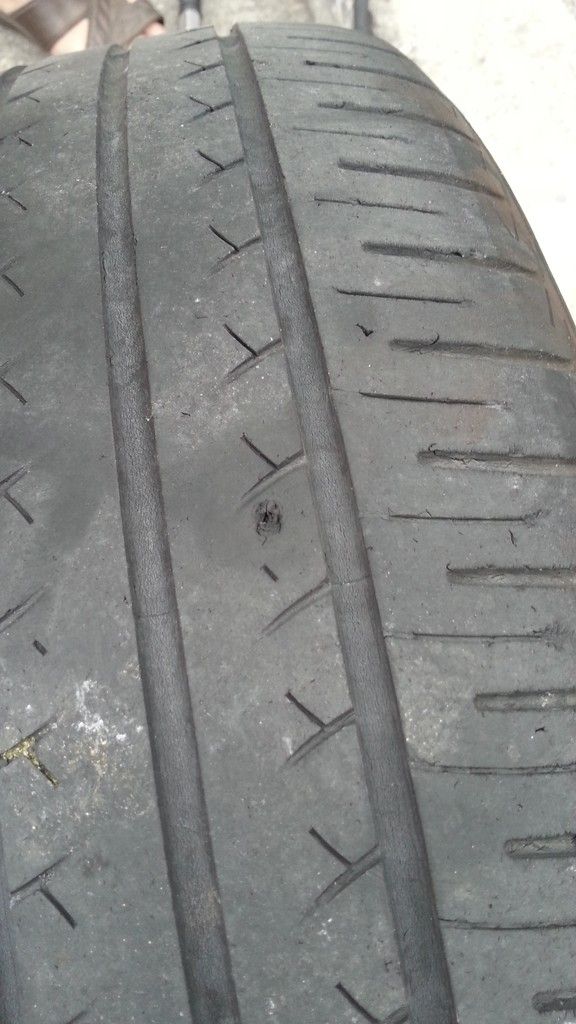 First use the file tool. Insert into hole and push in and pull out to clean the hole as well as to make it slightly larger so that can insert the seal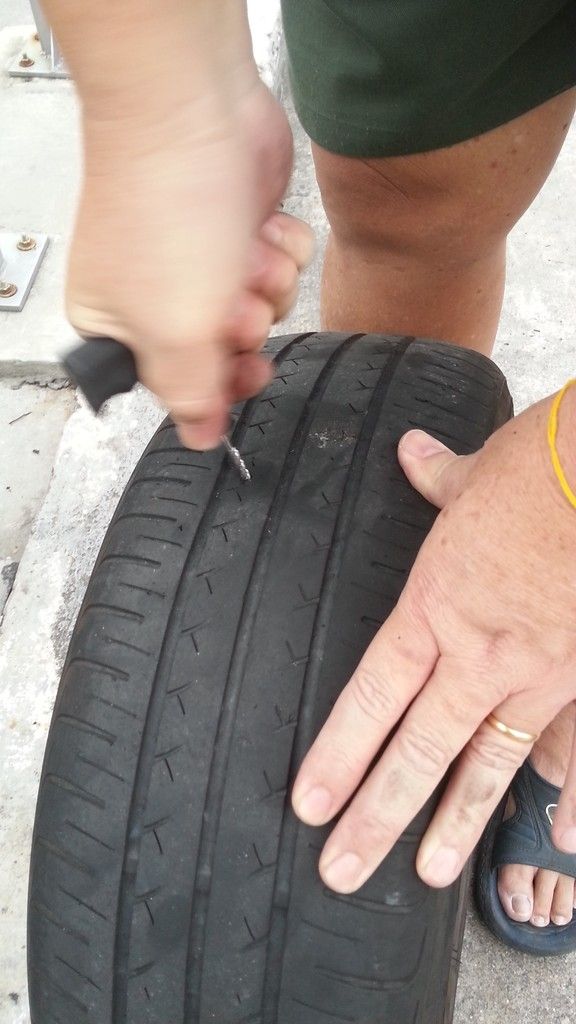 Next insert the seal through the gap of the other tool
This one came with extra glue solvent so just apply some. I think no need as the seal itself have very sticky and gooey stuff attached to it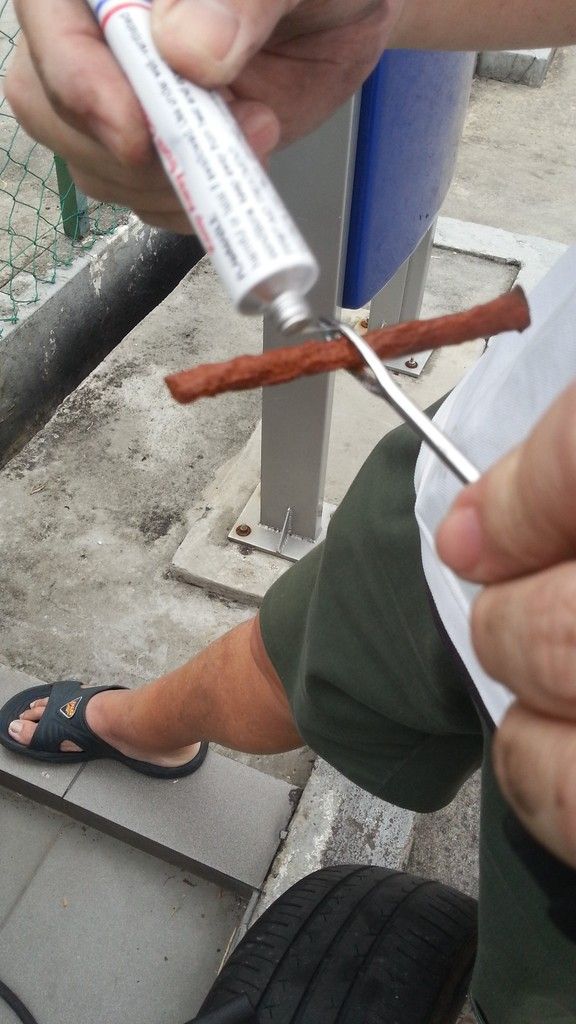 Now time to insert the seal. This part a bit tough, need to apply more pressure to insert the sticky seal through the small hole. The main thing is to pump up the deflated tyres so it becomes more solid then easier to insert the seal in. In this picture the tyre do not have enough air pressure, as you can see the tyre surface bending inwards as I apply more pressure, therefore this makes it difficult to insert the seal
In this picture I have pumped in more air therefore the tyre surface is more solid and easier to insert the seal in
Insert about 2/3 of the seal in, then after that rapidly pull the tool straight out leaving only the seal intact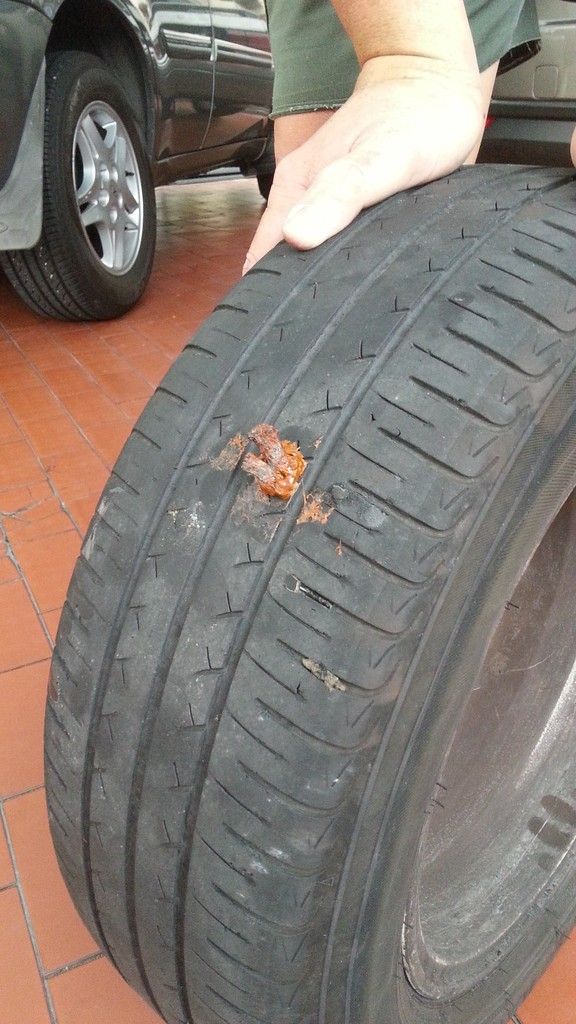 Cut off excess seal with a sharp blade and you are done
Remember to check the air pressure after this.
Thanks for viewing.....