Known Member
Senior Member
Known Member
Senior Member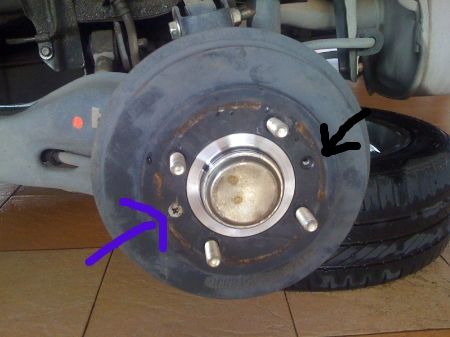 Jack up ur car
Remove wheel
Purple arrow, using screwdriver and hammer to remove it (Sometime need to hammer to release it)
Put in first gear or P position for auto to avoid the car moving forward
Release Handbrake
Black arrow, not sure why the screw gone already.:hmmmm:
Hammer a bit at outside brake drum to release the hub
Using flat screwdriver, hammer the small hub slowly pry to release it.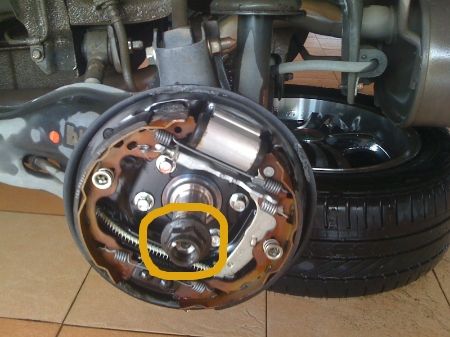 Yellow Circle, Remove the bolt in order to take out the wheel bearing
U will need a long pipe to loosen the bolt. This bolt damn tight.
I'm not sure what actually is the bolt size actually.
It might be socket size 29mm or inch bolt screw.
I'm using bolt size 30mm with aluminium foil to remove the screw (Not the proper way to do it):stupid:
The risk is yours if u still want to use bolt size 30mm.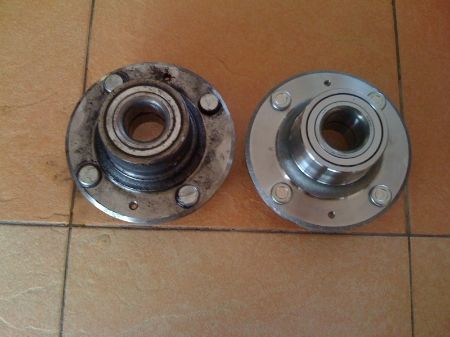 Comparison with old proton and new ntn bearing
New bearing is from NTN, RM85 each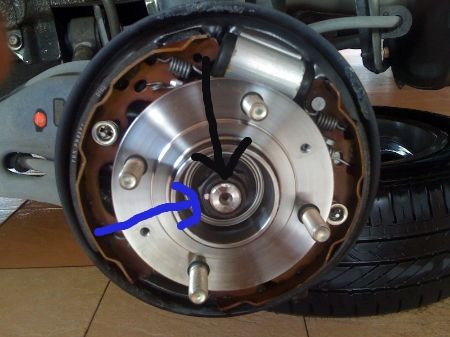 Actually i put a white marking before i remove the bolt
The white marking were not align when tightening the bolt, if i go further i think it will be too tight.
So i didnt align with the white marking.
If u overtighten the bolt, ur bearing wont last long.
Insert the brake hub back and turn it.
If got brake and hub friction, u need to loosen a bit at the handbrake cable screw inside ur car.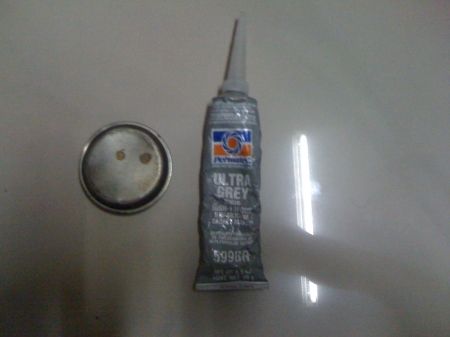 Apply silicon gasket at the gold color hub
Or u can apply at the inner diameter of the bearing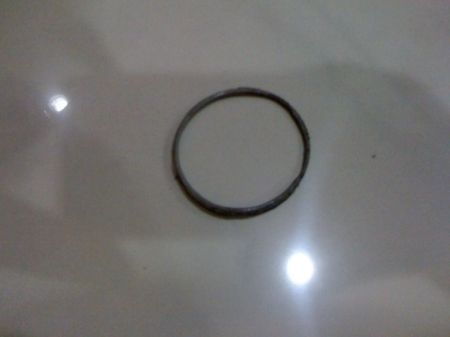 This is the old silicon seal taken out from old bearing.
Not sure why the silicon is applied there previously.
Update:
The car feel very light since no friction already between the hub and brake.
High speed(100km/h) emergency braking still like normal. (Tyre can lock)
The only disadvantages is low speed braking very very poor.

The endd

Last edited: